Keeping old hopes alive
This column will appear on the day of the second and last phase of parliamentary and provincial elections in Nepal.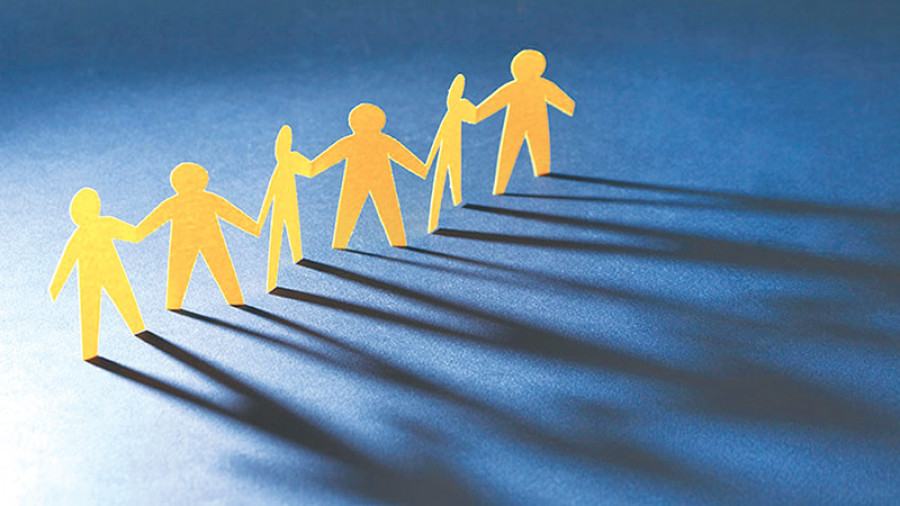 bookmark
Published at : December 7, 2017
Updated at : December 7, 2017 07:45
This column will appear on the day of the second and last phase of parliamentary and provincial elections in Nepal. Despite isolated improvised explosive device (IED) explosions in certain parts of the country by violent extremists who have little grounds to persuade the larger public that violence could any more be Nepal's solutions to its remaining problems, voters will line up to vote in large numbers, and within a couple of weeks the results will come out. The large voter turnout so far demonstrates that democracy, even if it is an electoral democracy, has planted its roots in Nepal. But all of Nepal's problems won't be solved by this one election. In fact, many Nepalis could claim, and not without reason, that the emergence of a multiparty system has ushered many ills into the governance system.
Hackles raised
Corruption, which was under the lid during the Panchayat period because of the visible and invisible fear of the monarchy, has now gained a hold on every branch of the government. Before, only the few with access to state power indulged in corruption; now, more people have power and many more indulge in corruption. The parties have become big players of money politics, and because of the politicisation of all branches of government, corruption has seeped in everywhere.
News reports inform us that the sale of meat and alcohol skyrocketed during the silent period right before the election. It is clear that when the election manifestos and records of past work of established parties couldn't ensure the support of voters, parties resorted to plying constituents with meat, alcohol and cash politics to compensate for these shortcomings. Illegal buying and selling of votes is not a new thing in non-Western democracies but it shows the rot in the system. And it's not just the politicians who indulge in such corruption. As we have seen, party affiliated intellectuals and journalists, in desperation or to show loyalty to their party bosses, adopt all kinds of unethical means to damage their opponents. These intellectuals and journalists so easily turn into party operatives and hacks, ready to do anything to serve the cause of their handlers.
In recent weeks, we have seen two examples of journalists and intellectuals stooping low in attempts to tarnish the image of their parties' opponents. Their nefarious deeds raised hackles in the Nepali public sphere. Both of these examples are public and documented and so one can point them out as examples of broader problems in the parties, and their fair and foul way to score points against their opponents.
A group of known public figures, many of whom have earned their reputation by writing in newspapers and publishing books while occupying some government positions in the past, put out a public statement against Baburam Bhattarai. Their goal was to defame Bhattarai so that his opponent, a Left Alliance candidate in Gorkha district, could win the election. Social media exploded in disgust of such moves. This was mainly because many thought that it was unfair and unjust. If these left notables were of the older generation, the social media denouncers were mostly young folks. Another such instance is still unfolding even as I am writing this column.
Onwards to polls
A veteran journalist of yesteryears with a known affiliation with an established party, has just written an innuendo-filled fiction-non-fiction hybrid column of character assassination against Rabindra Mishra, a former BBC Nepali Service Chief who has been known for his proven record of philanthropic work and journalism over the last 18 years and has now formed a party called Bibeksheel Sajha Party with an America-educated young man to challenge and replace the old faces in Nepali politics. In all likelihood, he stands a very good chance of defeating a well-known scion of one of the pillars of the NC. The veteran journalist published his collection of unproven allegations to destroy Mishra's character during or right before the silent period so the latter couldn't respond. If Mishra did respond, it would violate the electoral code of conduct set by the Election Commission.
Social media has once again lit up with denunciations of this veteran journalist. The point I'm making here is that the young generation of Nepalis, overwhelmingly educated in private English medium schools with access to the internet and social media but horrified by the spectacle of their fellow Nepali youths going to East and South East Asia and the Middle East for labour work find their own future not very hopeful given the mess the political parties have created. If they are impatient with the old, established parties, they are equally supportive of new voices, and they seem fair-minded as well. And, so, they bristle in anger against anybody who adopts underhanded way to damage honest, emergent new players.
So, our first step should be to acknowledge that problems exist in Nepal. Corruption, injustice, and lack of vision among the leaders of the established parties have created a mess in the post-monarchy era. But we should also acknowledge that the solution to the problem, too, exists within Nepali society and its young democracy. In other words, if there is poison, there is a readily available antidote, too.
That's why violent extremists are fighting a losing battle. They cannot repeat the ten-year Maoist insurgency again. The same holds true of the Madhesi and Janjati parties, who have rightly adopted the electoral path to solving the intractable problems of ethnic injustice.
The open public sphere, the electoral system, the internet and social media, and the proliferation of television stations, print and radio journalism coupled with this new generation of Nepali youth will filter out the old and usher in the new, whether it is parties or their henchmen. And it will happen not in the old, violent way through insurgencies and mass uprisings as it did under the autocratic system, but through the multifarious exercise of democracy itself. And today's election, therefore, holds that amazing promise and symbolism. Go to the polls, everyone!
- Mishra is department Chair of English Studies at Lewis University in the United States
---
---