Listen to the experts
Speaking about his brainchild, the UN's Sustainable Development Goals (SDGs) and the Millennium Development Goals (MDGs), at a programme in Kathmandu recently,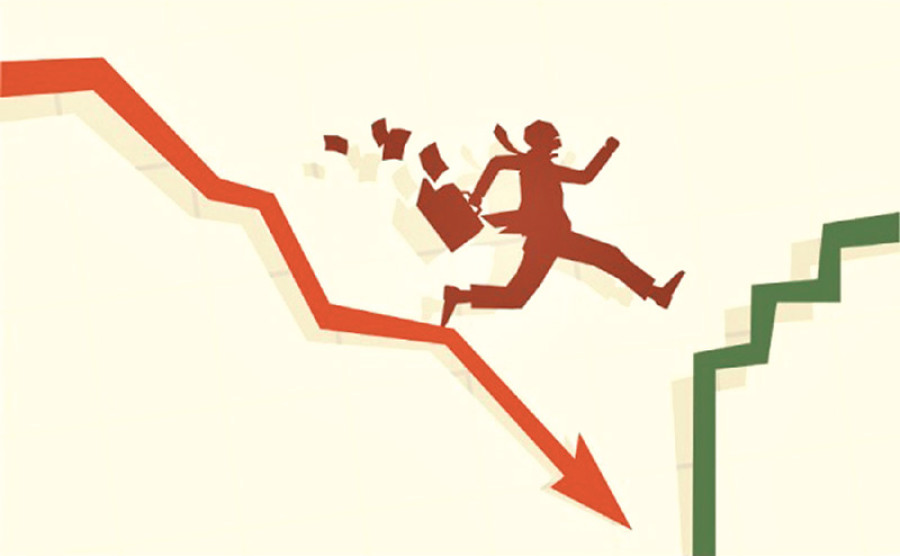 bookmark
Published at : December 27, 2016
Updated at : December 27, 2016 09:08
Speaking about his brainchild, the UN's Sustainable Development Goals (SDGs) and the Millennium Development Goals (MDGs), at a programme in Kathmandu recently, Columbia University professor and economist Jeffrey D Sachs lauded Nepal's achievement in reducing poverty and progress on other fronts. He has urged Nepal to harness its water resources for 'mass electrification' and to cash in on its proximity to India and China which are not only the two giant economies but also growth models. His views have added value to the two key concepts dominating the debate on economic development and poverty reduction in Nepal.
Prof Sachs's ambitious SDGs programme is a successor to the popular MDGs. These universal development programmes aim to reduce poverty and improve, among other things, public health, primary education, gender equality, women empowerment and environmental sustainability. Although the two programmes aim to end poverty, there is a marked difference between them. In 2000, the MDGs aimed to bring the number of people living in abject poverty to half by the end of its 15-year programme. Meanwhile, the SDGs have targeted rooting out extreme poverty in all its forms by 2030. Additionally, if the first has focused only on poverty reduction, the second deals with poverty and inequality.
Nepal is still in the grip of extreme poverty. It is a least developed country (LDC) with the lowest GNP per capita income in South Asia which is home to a third of the world's poorest people. Nepal is listed among the 25 impoverished countries, most of whom are sub-Saharan African nations. Although the number of people in absolute poverty in Nepal has dropped from 42 percent in 1995 to around 24 percent in 2012, and now stands at 21.6 percent, poverty is the main challenge to Nepal's development. In this connection, it is relevant to examine some of the latest concepts related to poverty and development problems of Nepal.
Poverty trap
The concept of economic development has been around for a long time. Conventionally, it was believed that poor countries suffered from a vicious cycle of poverty and that adequate savings and investment in the economy were the only remedies. So poverty itself was regarded as a cause of economic stagnation. Today, there are different perspectives that reveal the reasons behind low economic growth and poverty. In his seminal book The End of Poverty, Prof Sachs has listed eight major reasons for economic stagnation in poor countries. Chief among them is, of course, the poverty trap which keeps the poorest of the poor continuously suffering from low or negative growth rates due to lack of savings and investment. The other reasons are odd geographical or landlocked situations, inadequate financial means to invest in public goods, failure to control corruption, cultural barriers to economic rights, manipulation from abroad for geopolitical reasons, lack of innovation and property rights, and high population growth leading to a demographic trap.
In a similar vein, Oxford professor Paul Collier has explained in his classic book The Bottom Billion published in 2007 why the world's one billion impoverished people are stuck at the bottom while others are either prosperous or on track to being so. According to Collier, countries which are home to the bottom billion are caught in the traps of internal conflicts and wars, misutilisation of rents earned from their natural resources, landlockedness resulting in difficulties in access to the sea and low cost transportation and bad governance. However, he believes that poverty is not intrinsically a trap because all societies used to be poor and most have overcome it. For this reason, these traps are not inescapable. Yet, cutting poverty is not an easy task as it is rooted in a system characterised by inequality, bad governance, lack of transparency and so on. Therefore, the first lesson for Nepal is that trying to cut poverty in isolation is a difficult job.
Lesson two is based on the thoughts explained by two academics, Daron Acemoglu and James A Robinson, in their bestseller Why Nations Fail published in 2012. Acemoglu and Robinson have affirmed that it is not necessarily differences in geographical locations that cause economic hardships to countries. They have argued that, regardless of where countries are located geographically, they can prosper if they have 'inclusive institutions which create a virtuous circle of innovation, economic expansion, and more widely held wealth'.
Heed the message
This idea has challenged a general perception about Nepal's development failure which has needlessly been blamed on its odd topography. We shouldn't be obsessed with us being landlocked. If we are imaginative, we can turn our country's physical location into an advantage for economic development because of the spectacular progress made by our neighbours. The robust economic growth of India and China for decades offers immense opportunities for our tiny economy to grow.
But why has Nepal lagged behind in exploiting India-China growth prospects? Or harnessing the enormous hydropower in the country? For the past several decades, Nepal was trapped in internal conflicts and political instability. Now it has partially resolved these difficulties. Yet Nepal has been very late in building a congenial economic atmosphere, in general, and a solid roadmap to exploit these much-talked-about two economic opportunities, in particular.
No doubt, this issue has emerged as a matter of grave concern to our planners after listening to Prof Sachs who said emphatically in his lecture that these 'strategic opportunities' were indispensable in Nepal's development endeavour. So, if our planners have faith in Prof Sachs who has helped various countries to successfully overcome problems relating to hyperinflation, currency instability, debt overhang and economic transition, they should take his advice to heart. They should devise a holistic approach which accommodates economics, social, governance and environmental issues to exploit these opportunities. Doing this will definitely help Nepal get its foot on the first rung of the development ladder, end extreme poverty and achieve other goals listed in the SDGs.
Shakya is an associate professor of economics at Tribhuvan University
---
---