As accidents rise, concerns grow over safety of cooking gas cylinders
Burns hospital records show deaths of 33 people in cylinder blasts in the past three years.

Post Illustration
bookmark
Published at : February 17, 2023
Updated at : February 17, 2023 13:03
Kathmandu
In a dreadful incident of liquefied petroleum gas (LPG) cylinder explosion on Wednesday night, lawmaker Chandra Bhandari of Nepali Congress and his mother Harikala sustained severe burns.

They were taken to hospital immediately. Harikala succumbed to her injuries on Thursday afternoon while undergoing treatment at the Kirtipur Hospital.
Later in the day, Bhandari was airlifted to Mumbai, India for further treatment.
Doctors attending to Bhandari had recommended taking him to a health institution abroad with better medical facilities, citing his deteriorating health condition as a result of the burn injuries on 25-30 percent of his body.
"Bhandari has burn injuries on his face, hands and legs. There is a high possibility that his windpipe also sustained burn injuries due to heat and smoke," read a statement issued by the Kirtipur-based Nepal Cleft and Burn Centre where the lawmaker received treatment before being flown to India.
Wednesday's case has alarmed the society on the dangers of LPG use, precautions that need to be taken before using it, and how deadly its wrong handling could prove.
Also on Thursday, a cylinder exploded on the premises of the Agriculture Seed Production Company in ward-16 of Tulsipur Sub-Metropolitan City. Two people—Kusum KC, 50, from the same district (Tulsipur) and Ashish Khal, 29, of Bharatpur Metropolitan City—who had been living in Tulsipur, sustained serious injuries.
Now, the issue has been taken up on social media, with many wishing speedy recovery to the lawmaker while bidding Harikala a final farewell. Many have pointed to the government's insincerity in curbing such fire-related incidents.
Ujjwal Bikram Thapa, an advocate for burn victims, wrote on Twitter on Thursday that not all burn injury victims can afford to go to Mumbai for treatment and said that the state should provide equal treatment to all.
"Politicians have expressed their sympathies when one of their own has got burnt. I have faced helplessness for over a decade when common men got burnt," Thapa wrote. "If only those political leaders had heard me earlier, Chandra Bhandari and other burn patients would have received treatment much more easily within the country."
Data from the Kirtipur Hospital shows that in the past three years a total of 134 people were admitted for treatment of gas explosion incidents, of whom 33 died in the hospital while undergoing treatment.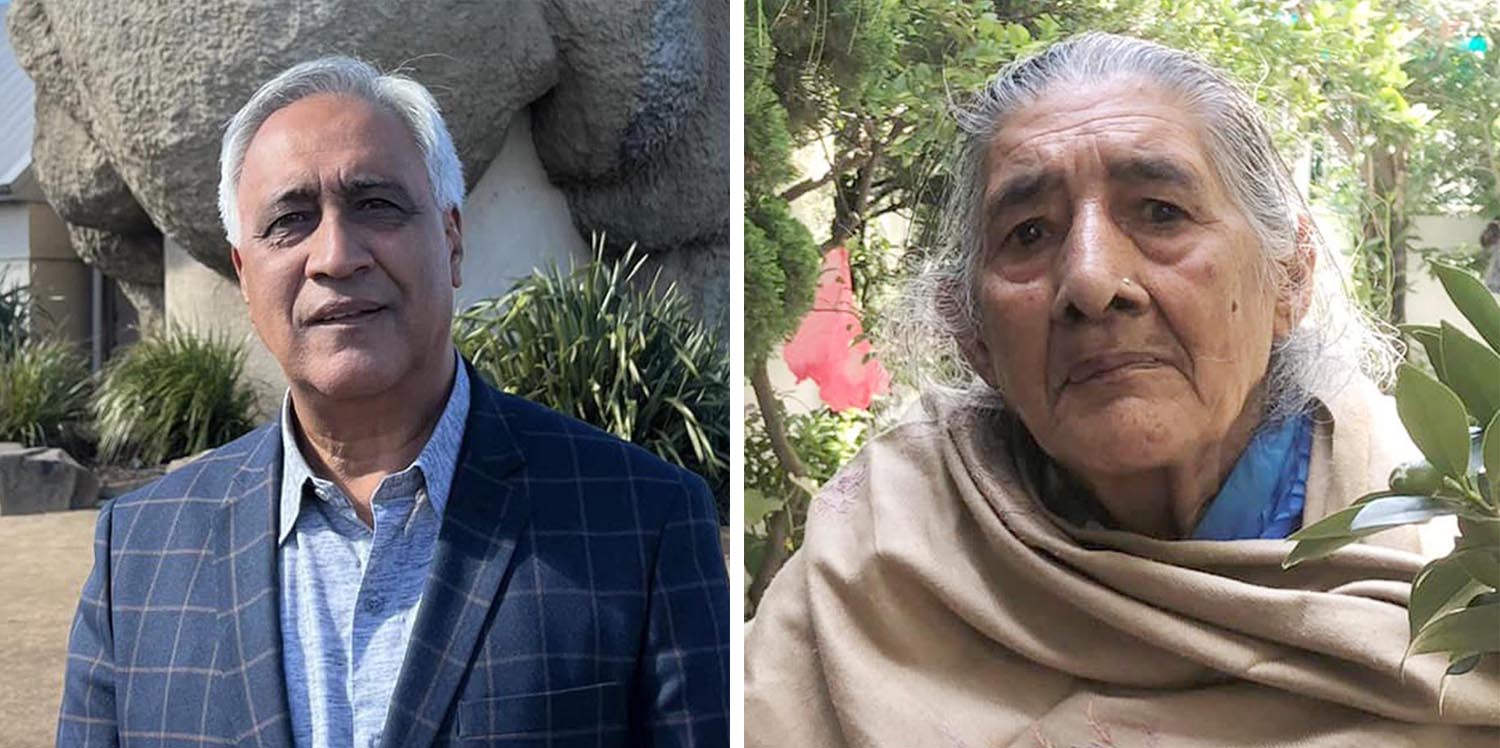 Congress lawmaker Chandra Bhandari and his mother Harikala, who were severely injured in a cylinder blast. The MP is being treated in India while his mother succumbed to her injuries. Photos via Chandra Bhandari Facebook
However, police reports show only nine incidents of deaths related to LPG explosions in the past three years. According to the Nepal Police Headquarters, in the last fiscal year, five people were killed and 16 injured in LPG cylinder explosions. Similarly, in the fiscal year 2021-2022, three people were killed and 10 got injured in 10 cases of LPG gas explosions in the country.
"Many such deaths are not reported to us as they go to hospital," said Deputy Inspector General (DIG) Poshraj Pokharel, who is also the central spokesperson of the Nepal Police.
"Our data show that the number of LPG gas explosions has increased, taking the lives of more citizens," added Pokharel.
Doctors at the burns hospital say even a small mistake in the kitchen can lead to horrible consequences.
"You must be extra careful while handling the gas cylinder in the kitchen, as well as while heating rooms during winter seasons," said Joshi.
He advised keeping the gas stove at a level higher than the cylinder and avoiding tilting the cylinder. Joshi also asked the public to keep the cylinder outside the kitchen, if possible.
Meanwhile, Kishor Kumar Bhattarai, former chief of the Kathmandu Fire Brigade, cautioned the public against purchasing dented LPG gas cylinders, asking them to carefully examine the markings on the cylinders before buying them.
"Over 90 percent of people do not look at the cylinder before they exchange or buy one. We should read the label," said Bhattarai.

A statement from Indian Oil states that while there is no expiry date of LPG cylinders, their longevity depends on physical factors such as temperature, pressure, exposure to atmospheric conditions and impact load.
It also gives testing marks for any cylinder. For example, a cylinder marked A (2017) is supposed to be tested in the first quarter (January-March) of the year. Similarly, B (2017) means the cylinders are due for testing in the second quarter of 2017. There are similar 'C' and 'D' markings.
Bhattarai, the ex-chief of the Kathmandu Fire Brigade, suggested that the public check rubber pipes and buy regulators only through certified dealers. "But the problem is that while the majority of the country's population uses the LPG cylinder, the government is yet to invest in an awareness programme," said Bhattarai.
He also said the best way to prevent LPG-related accidents is to make the consumers aware of the precautions they need to take before handling LPG cylinders in their kitchens.
---
---