Government has no plans to internationalise boundary row with India, Khatiwada says
The government spokesperson says Nepal will seek to resolve outstanding issues through dialogue at the diplomatic and political level.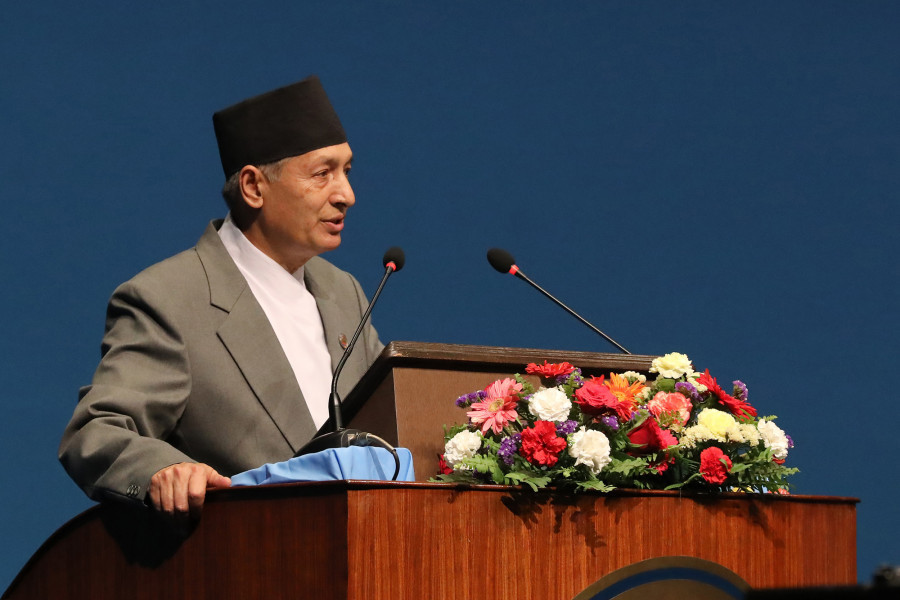 Post file photo.
bookmark
Published at : May 22, 2020
Updated at : May 22, 2020 15:22
Kathmandu
Finance and Communication Minister Yubaraj Khatiwada has ruled out internationalisation of Nepal's boundary disputes with India.
Responding to media queries after a Cabinet meeting on Friday, Khatiwada, who is also the government spokesperson, said that there are no immediate plans to internationalise the boundary row with India.
"We are of the view that boundary disputes should be resolved through bilateral means," said Khatiwada.
Tension has escalated between Nepal and India after Kathmandu earlier this week released its new political map depicting Kalapani, Lipulekh and Limpiyadhura within Nepali borders in response to New Delhi's earlier this month's move of opening a road via Lipulekh.
Some in Kathmandu have been demanding that Nepal internationalise the issue so as to resolve boundary disputes with India.
Experts and analysts, however, have been stressing that both the countries should build trust and resolve the outstanding issues through diplomatic talks.
Nepal has been pursuing a diplomatic dialogue since November last year, when India revised its own political map in line with Delhi's decision to divide Jammu and Kashmir into federal territories and placed Kalapani within its borders. India, however, did not respond.
India in recent statements—one issued on May 9 and another on May 20—has hinted at bilateral talks.
"With connection to the boundary dispute, we have issued a new map, but we are not going to internationalise the issue because our policy is to find a solution through talks," said Khaitwada. "First, we will seek to resolve it through the diplomatic level. If we cannot resolve the problem through diplomatic means or at the political level, then we can think of other options."
Last week while speaking at the International Relations Committee of the House of Representative, Foregin Minister Pradeep Gyawali had also ruled out internationalisation of the issue.
"We are capable of resolving the dispute amicably and bilaterally," said Gyawali. "We are confident that this boundary dispute with India will be resolved through talks."
Responding to lawmakers' questions as to why the government is hesitating to internationalise the issue, Gyawali said, "Our political and diplomatic leadership is capable of resolving the issue and let's have faith in them."
---