ICYMI: Here are our top stories from Tuesday, July 23
Here are some of the top stories from The Kathmandu Post (July 23, 2019).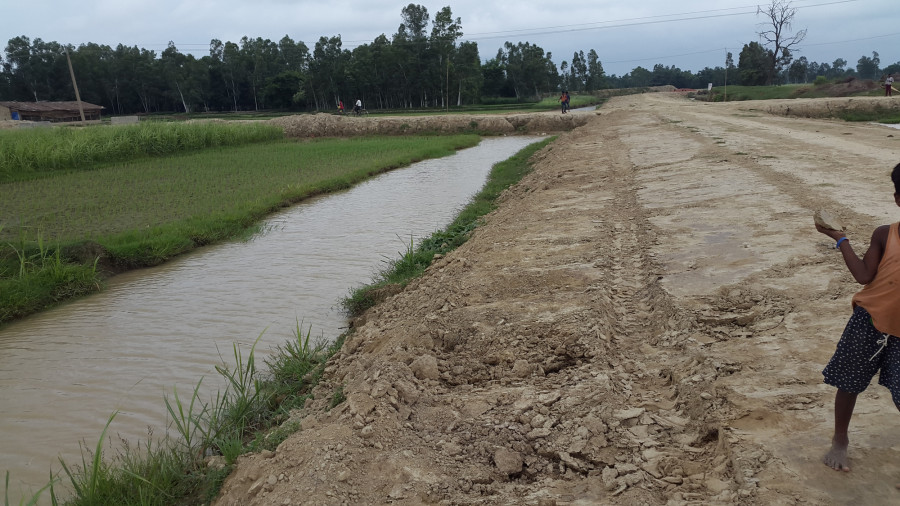 Abandoned construction sites like this one is Sarlahi have become death traps. Ajit Tiwari/TKP
bookmark
Published at : July 23, 2019
Updated at : July 23, 2019 18:48
Kathmandu
Here are some of the top stories from The Kathmandu Post (July 23, 2019).

Human rights body summons police involved in the killing of Chand cadre
The National Human Rights Commission, which has been investigating the death of a Communist Party of Nepal member in Sarlahi on the grounds that the incident took place in suspicious circumstances, has summoned the police personnel who were involved in the killing.
Four police officers had on June 20 accosted two persons before opening fire on them. Kumar Paudel, the district in-charge of the Netra Bikram Chand-led party, was killed in the firing.
Though the government has said the police fired in retaliation and that Paudel was killed in an encounter, the national rights watchdog started its own investigation after it received complaints from family members accusing security forces of killing Paudel after taking him into custody.
25 children killed by floods—and careless construction—in Province 2 over nine days
At least 40 people have been killed after nonstop rains heavily flooded parts of the region. Of them 25 children who have died range anywhere from 15 months to 14 years.
The minors' deaths, however, are not directly linked with floods, according to officials at provincial offices. Most of them died by drowning in the trenches dug for several construction projects that have been left unattended by the contractors responsible for those projects.
FaceApp is a privacy nightmare, but Nepalis seem to be least bothered about it
The Russian-made FaceApp, presented users with an 'ageing' effect that used artificial intelligence and machine-learning to render life-like impressions of people decades into their future.
Days after the trend went viral, however, panic over the app's lax approach to privacy threw internet users into a frenzy. Much of this distrust was based around a section in the app's terms of service. This section gave the app a "perpetual, irrevocable, nonexclusive, royalty-free (and) worldwide" license to the data uploaded to their servers which, as experiments show, is quite a lot. While the app developers have defended themselves by assuring users that they delete "most" photos after 48 hours, this privacy scare has fueled questions around digital data privacy.
Red tape's repercussions: Social Security Allowance finally distributed after nine months in Mugu
Seventy-six-year old Chakhulli BK from Dhum Village in Rara Municipality recently received her old-age allowance of Rs 19,000. That amount represented her cumulative monthly allowances for nine months. Her husband, Megya BK, also received the same amount. To get the government allowance, however, the couple had to wait for nine months, they said.
Even though the norm is to provide the allowance every four months, the government didn't disburse the funds on time this year; and this delay has affected many elderly people, single women and disabled across the district.
---