Parties face hard time 'adjusting' leaders
Major parties' failure to "accommodate" some leaders while filing nominations for December 7 polls has forced some of them to stand against their parties' official candidates in some places.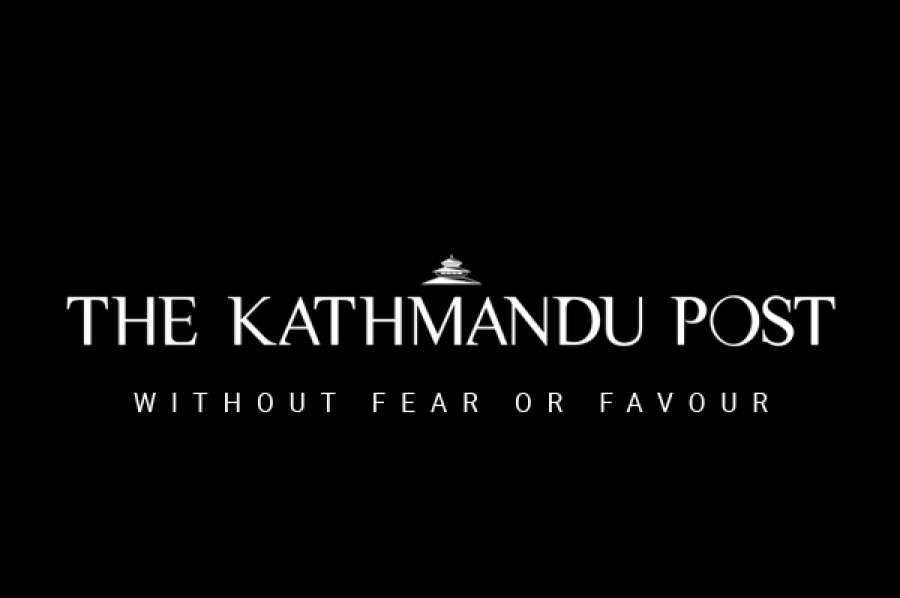 bookmark
Published at : November 3, 2017
Updated at : November 3, 2017 15:11
Kathmandu
Major parties' failure to "accommodate" some leaders while filing nominations for December 7 polls has forced some of them to stand against their parties' official candidates in some places.
They might withdraw their names on Sunday if they wish so or they are convinced by the leadership, but failure to "adjust" them while distributing tickets has made many aspirants disenchanted with their parties.
The Nepali Congress (NC) failed to ensure tickets for some of its popular faces.
In Tanahun-1, Govinda Raj Joshi filed papers as an independent candidate. The NC's official candidate in the constituency is senior leader Ram Chandra Poudel. Joshi, who held various ministerial portfolios between 1991 and 2001, had been staking claim to Tanahun-1. The NC leadership tried to "adjust" Joshi under the proportional representation category, but he refused. He had won from Tanahun-2 in the parliamentary elections in 1991.
"Party President Sher Bahadur Deuba himself tried to convince Joshi, but in vain," said NC leader Bimalendra Nidhi.
Dhana Raj Gurung, Guru Raj Ghimire, Kamala Panta and KB Gurung are other leaders who have failed to make it to the party's final list. Dhana Raj wanted to contest from Syangja for the federal parliament, but the party wanted him to run for provincial assembly. He refused. Ghimire, who was projected as one of probable chief ministerial candidates of Province 1, also has been left out.
Nidhi said some leaders could not be adjusted due to high number of aspirants. "The party hopes the leaders will understand the situation," he said.
In the CPN-UML, Vice-Chairman Yubraj Gyawali has neither been included in the PR list nor in the FPTP list. He was elected to the second Constituent Assembly through PR system. As the party has forged an alliance with the CPN (Maoist Centre) with a deal of sharing seats in 60:40 ratio, Gyawali fell out of favour with the party, which has adopted a policy of not repeating the same leader for the PR system.
The UML on Thursday also heard a dissenting voice from Rewati Raman Bhandari in Sunsari-2. Bhandari, who won the second CA elections with 7,000 more votes than his rival, has not made it to the party's final list of candidates. "The party betrayed me at the last hour despite the fact that I would have easily won," he told the Post.
In Kathmandu-1, UML Central Working Committee member and Valley in-charge Sabitra Bhusal has been replaced by Maoist Centre candidate Anil Sharma, brother of senior Maoist leader Janardan Sharma. UML leader Mohan Rathaur, who won from Kailali-2 in 2013 elections, quit the party three days ago after Jhapat Rawal was picked in his place. He is now contesting on the NC ticket against Rawal who was his personal assistant until a few months ago.
One of the high profile leaders who has been left out by the Maoist Centre is Ram Bahadur Thapa. Thapa wanted to contest from Chitwan-2. But the party had to support the UML, whose Krishna Bhakta Pokhrel is the left alliances' common candidate.
In Sindhuli-2, Maoist leader Ram Kumar Poudel has filed candidacy against party's standing committee member Haribol Gajurel. "We can't adjust all because we had to leave 60 percent seats to the UML," said Matrika Yadav, a member of the Maoist headquarters.
When it comes to regional parties, Rastriya Jananta Party-Nepal (RJP-N) and Sanghiya Samajbadi Forum-Nepal (SSF-N) too have seen some rebel candidates despite forging an alliance in Province 2.
The SSF-N and RJP-N have reached a deal to share 32 constituencies with the former taking 17 and the latter 15.
SSF-N Chairman Upendra Yadav is contesting from Saptari-2 where RJP-N Deputy General Secretary Jaya Prakash Thakur also has filed his candidacy.
In Mahottari-3, Chandreshowr Jha has filed candidacy against RJP-N Coordinator Mahantha Thakur. Jha had won the 2013 elections as an independent candidate. He joined the RJP-N a few months ago.
Sans ticket
NEPALI CONGRESS
Govinda Raj Joshi (has filed papers as independent candidate)

Dhana Raj Gurung

Guru Raj Ghimire

Kamala Panta

KB Gurung
CPN-UML
Yubraj Gyawali

Rewati Raman Bhandari

Sabitra Bhusal

Mohan Rathaur (contesting on NC ticket)
CPN (Maoist Centre)
Ram Bahadur Thapa

Ram Kumar Poudel
(has filed candidacy against party's Haribol Gajurel)
---
---