Rabri sales jump as dessert storm sweeps across Nepalgunj
The confection has become a must-buy for visitors to this city in Banke in south-western Nepal.

Making rabri is a task for skilled and experienced confectioners. POST FILE PHOTO
bookmark
Published at : January 21, 2023
Updated at : January 22, 2023 13:31
Banke
Rabri, a dessert made of milk cream which is a speciality of Nepalgunj, has become a must-buy for visitors to this city in Banke in south-western Nepal.

Confectioners say demand for rabri, also spelled rabdi, has grown in recent times.
Making rabri is a task for skilled and experienced confectioners. Cream-rich milk is condensed on low heat. The milk needs to be stirred continuously to prevent it from burning. The layers of cream formed are constantly stirred, without breaking them, to the side of the pan.
The sweet dish can be garnished with spices and nuts. For sweetness, sugar is added to taste. However, since there is more demand for sugar-free rabri, most confectioners do not add the sweetener.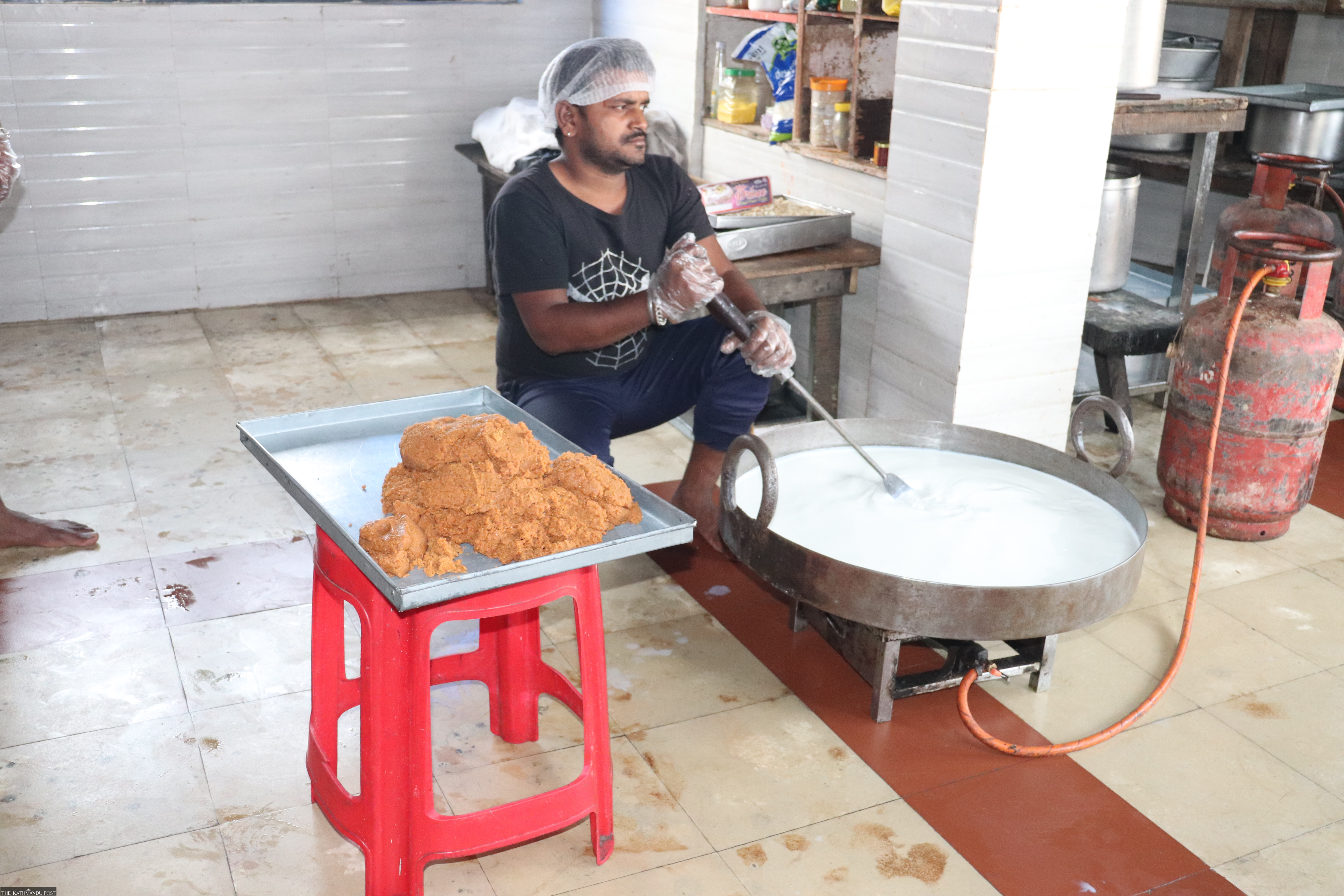 J Pandey/TKP
Dhiraj Kumar Jaiswal of Nepalgunj Sub Metropolitan City-11 learned the craft of making rabri from his father.
The senior Jaiswal has been selling rabri in the city for 30 years. The junior Jaiswal joined the business 14 years ago and is on his way to becoming a master sweet maker.
"You will find variety in the taste of rabri at every outlet," said Jaiswal. "The dessert has become the first choice for the residents of Nepalgunj to serve to their guests and take as a gift when visiting relatives," he said.
"Of late, it has become a brand of Nepalgunj."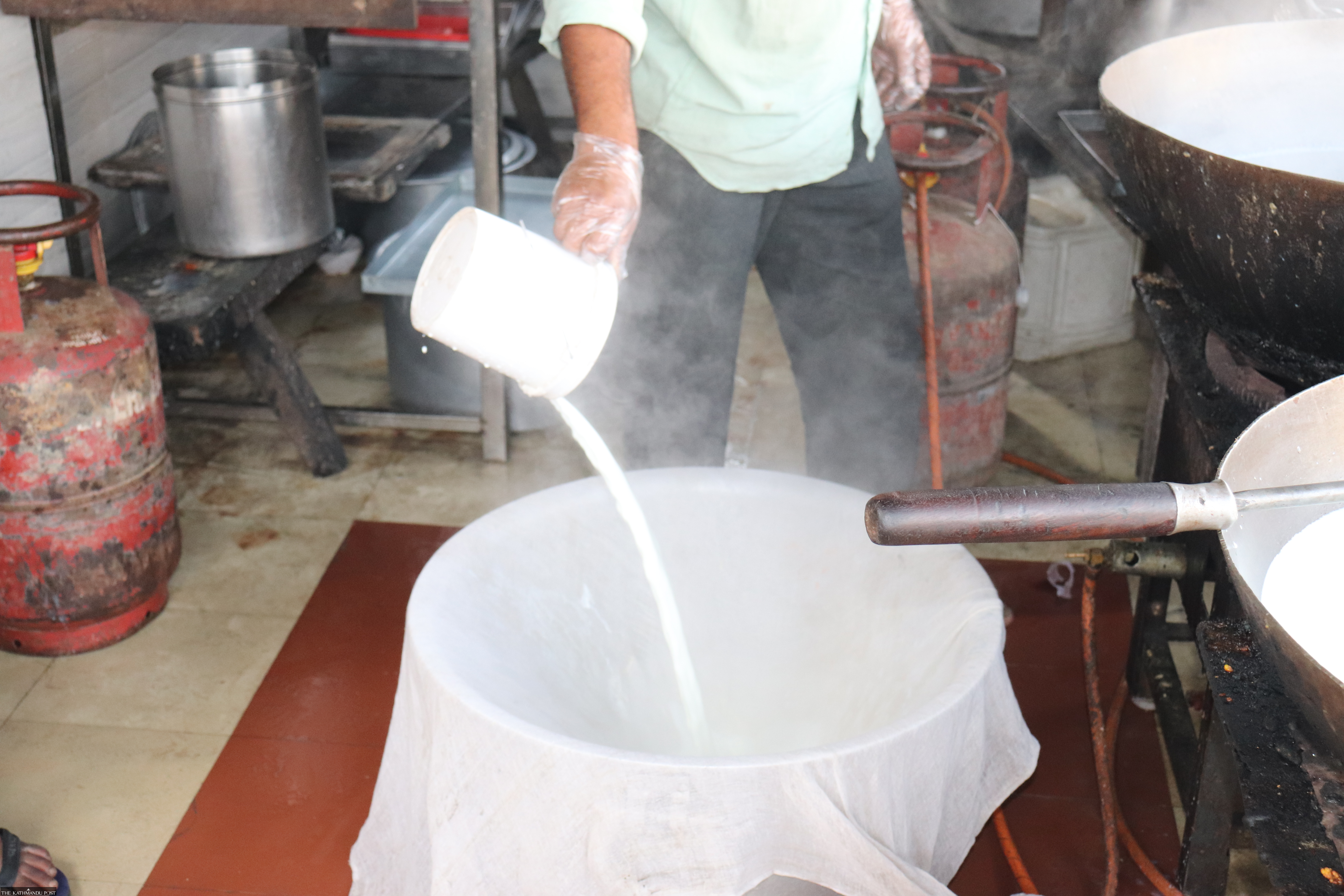 J Pandey/TKP
At one time, rabri could be found only at sweet shops in Tribhuvan Chowk. But as demand increased, and people from neighbouring districts and visitors from India began asking for the confection, most sweet shops have added rabri to their inventory.
The dessert has also sweetened the relationship between people living on either side of the border. Indian farmers have been one of the major suppliers of milk in Nepalgunj for years.
Mata Prasad Yadav from Ahalad, a settlement in India about 10 km south of Nepalgunj, starts his day early. The 40-year-old farmer has six buffaloes, four of whom give milk and two others who are expecting.
Yadav also collects milk going door to door in his neighbourhood, and heads to Nepalgunj to deliver it to rabri outlets.
Yadav, who has also inherited the profession from his father, has been following this routine for the past 18 years.
"My father used to deliver milk to sweet shops at Tribhuvan Chowk and Sadar Line," said Yadav. "He had a sound professional relationship with them."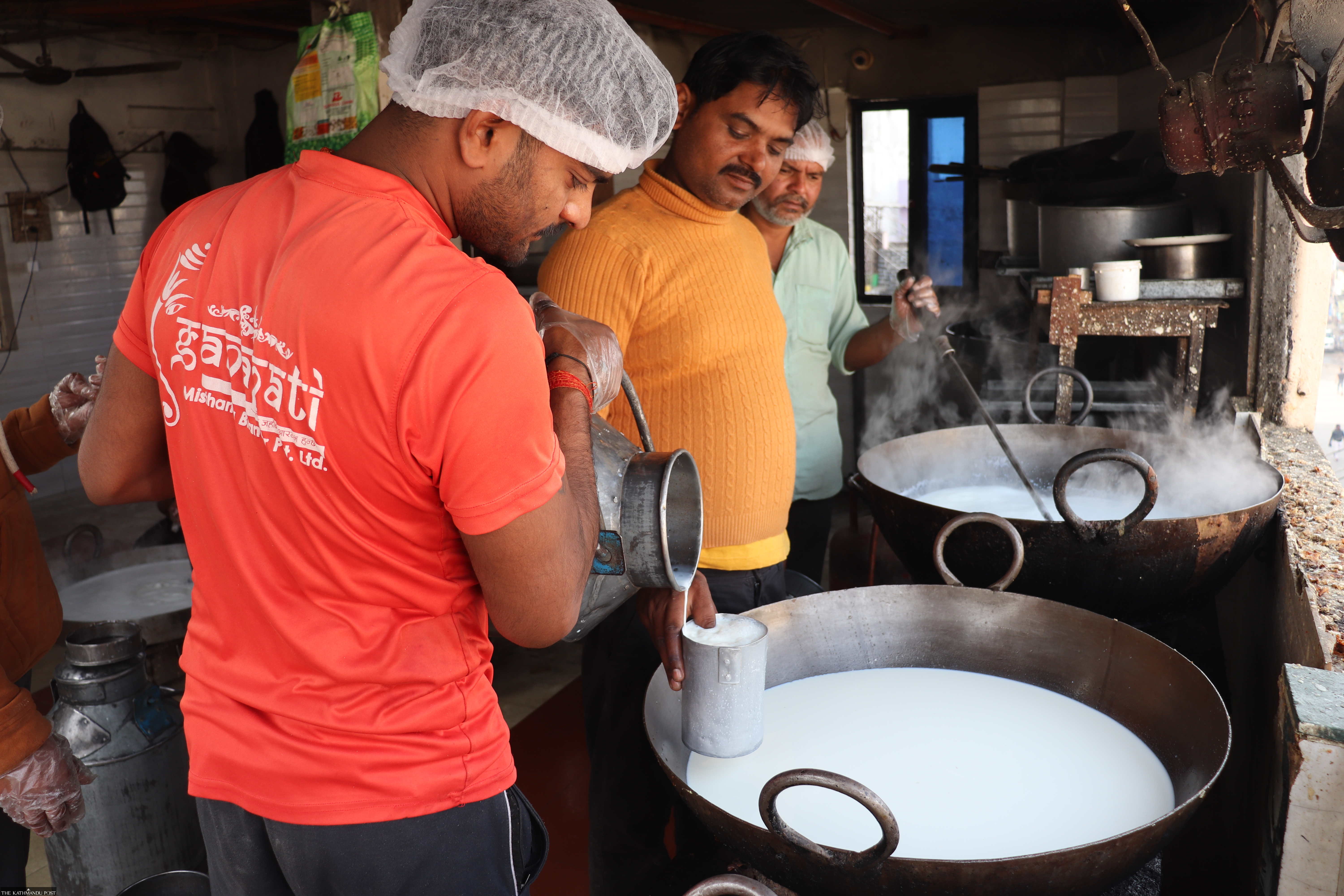 J Pandey/TKP
Mata's father Barsadi, now 70 years old, remembers the days when he used to deliver milk to Nepalgunj five decades ago.
Like his father, Mata has made many Nepali friends. Among them is Hansa Ram Yadav of Piprahawa village in Daduwa Rural Municipality-1.
Hansa Ram, also a farmer who has four buffaloes, delivers 60 litres of milk, including what he collects from his neighbourhood, to sweet shops in Nepalgunj.
"The shops prefer buffalo milk as it is richer in cream than cow's milk," said Hansa Ram.
Costlier animal fodder has affected dairy farmers like Mata Prasad and Hansa Ram. "They worry if the quality of the milk will be reduced when the buffaloes are not fed enough fodder."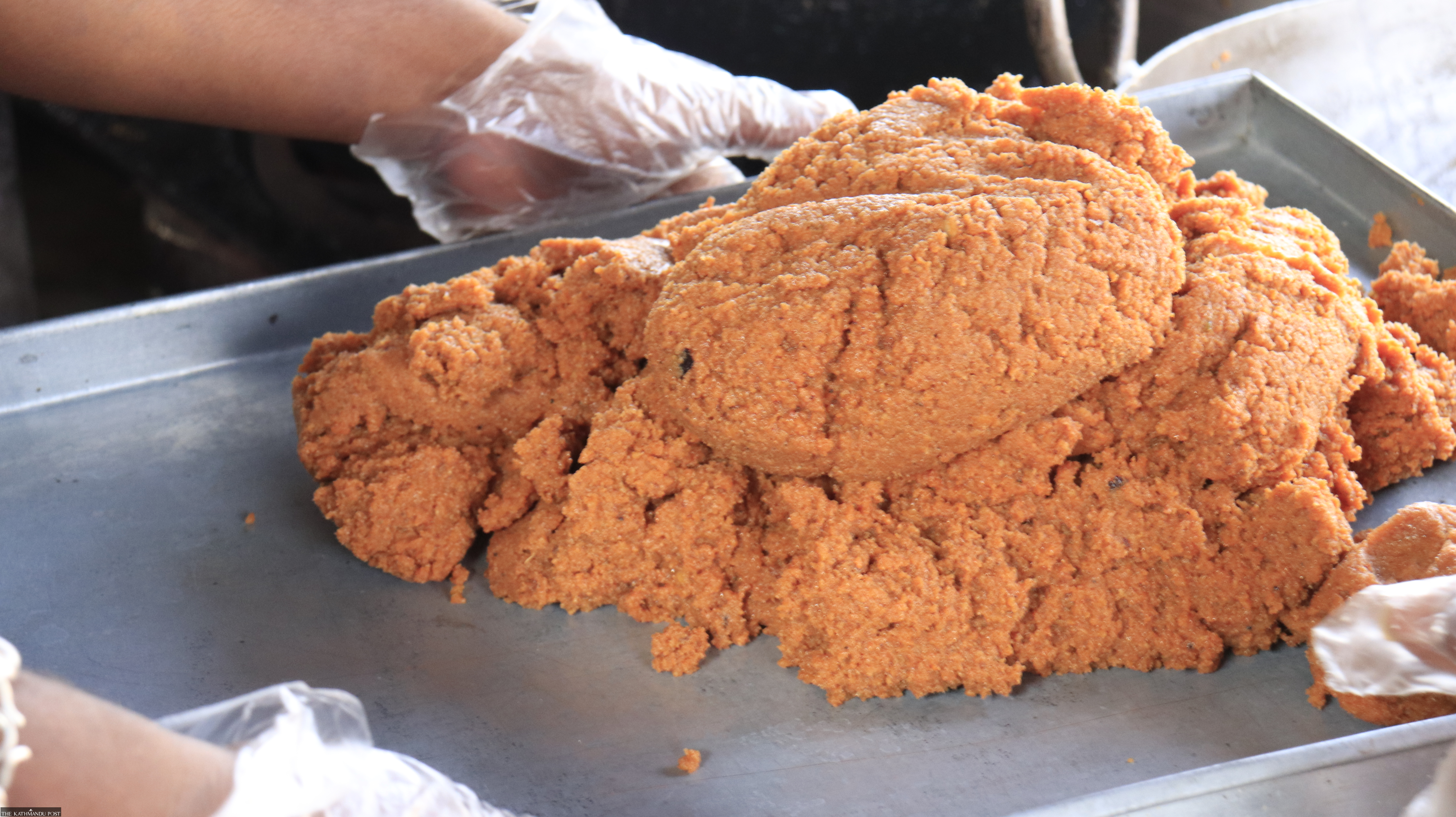 J Pandey/TKP
Ram Suhawan Yadav of Daduwa-3 is one of the largest suppliers of milk. Yadav and his five brothers currently own 130 buffaloes. Besides selling 300 litres of milk to rabri shops, the joint family also sells yoghurt and ghee.
Ram Suhawan has employed six men to look after the buffaloes whom he pays a monthly salary of Rs10,000 each.
"The number of buffaloes can reach as many as 250 during some months," said Ram.
The farmers sell the milk at Rs60 per litre.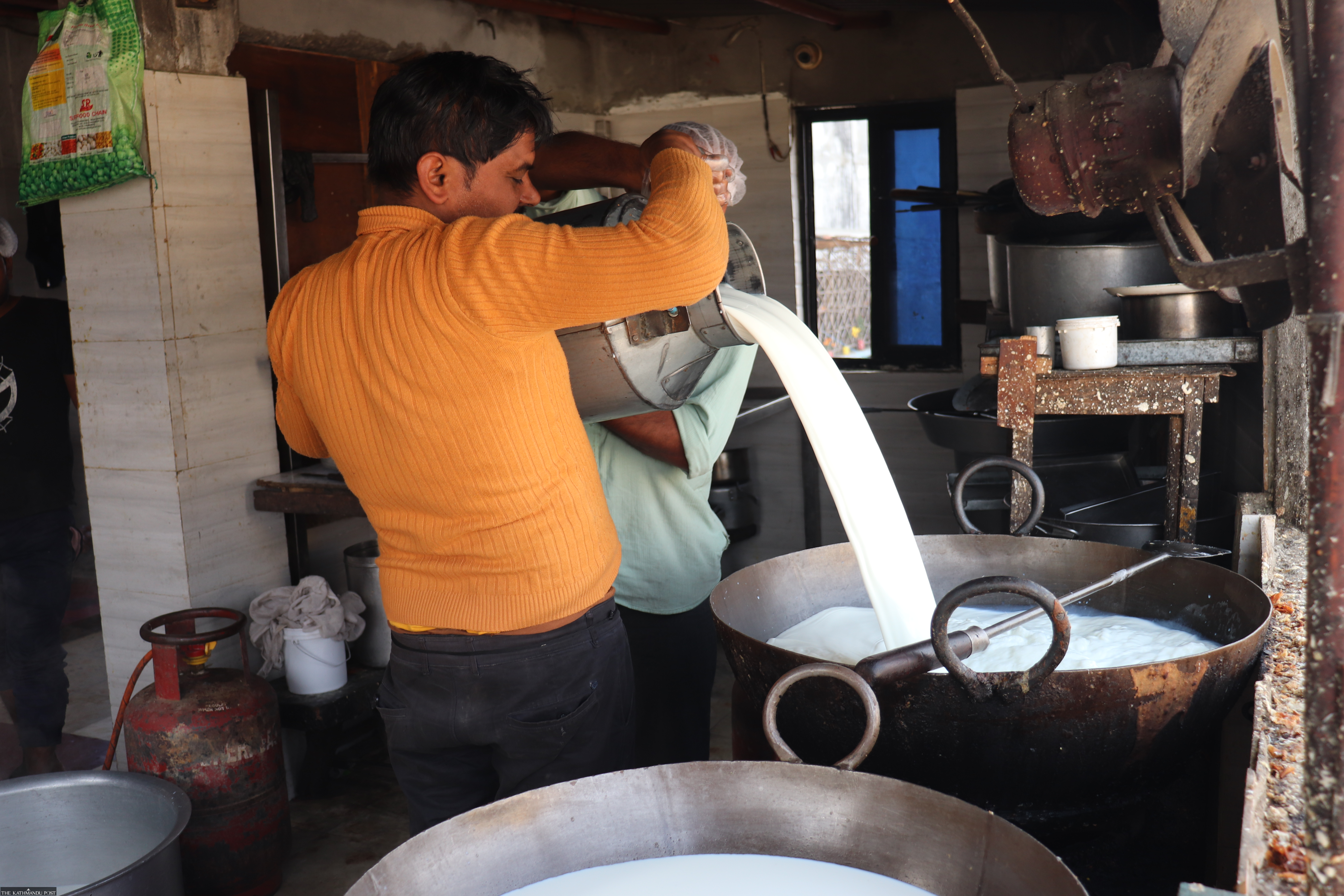 J Pandey/TKP
Making Rabri has been the family business of Rakesh Kumar Gupta, the proprietor of Krishna Bhog Misthanna Bhandar, at Tribhuvan Chowk.
Gupta says he sells Rs10,000 to Rs15,000 worth of rabri daily. "A kilo or rabri costs Rs600," said Gupta.
Gupta has taught the craft to his son Dibyans. The son, who has completed his bachelor's degree, has been assisting his father in the business for the past four years.
The father-son duo run the shop from early in the morning to 10 at night.
The rabri made by following the traditional way is richer in taste, according to Rakesh.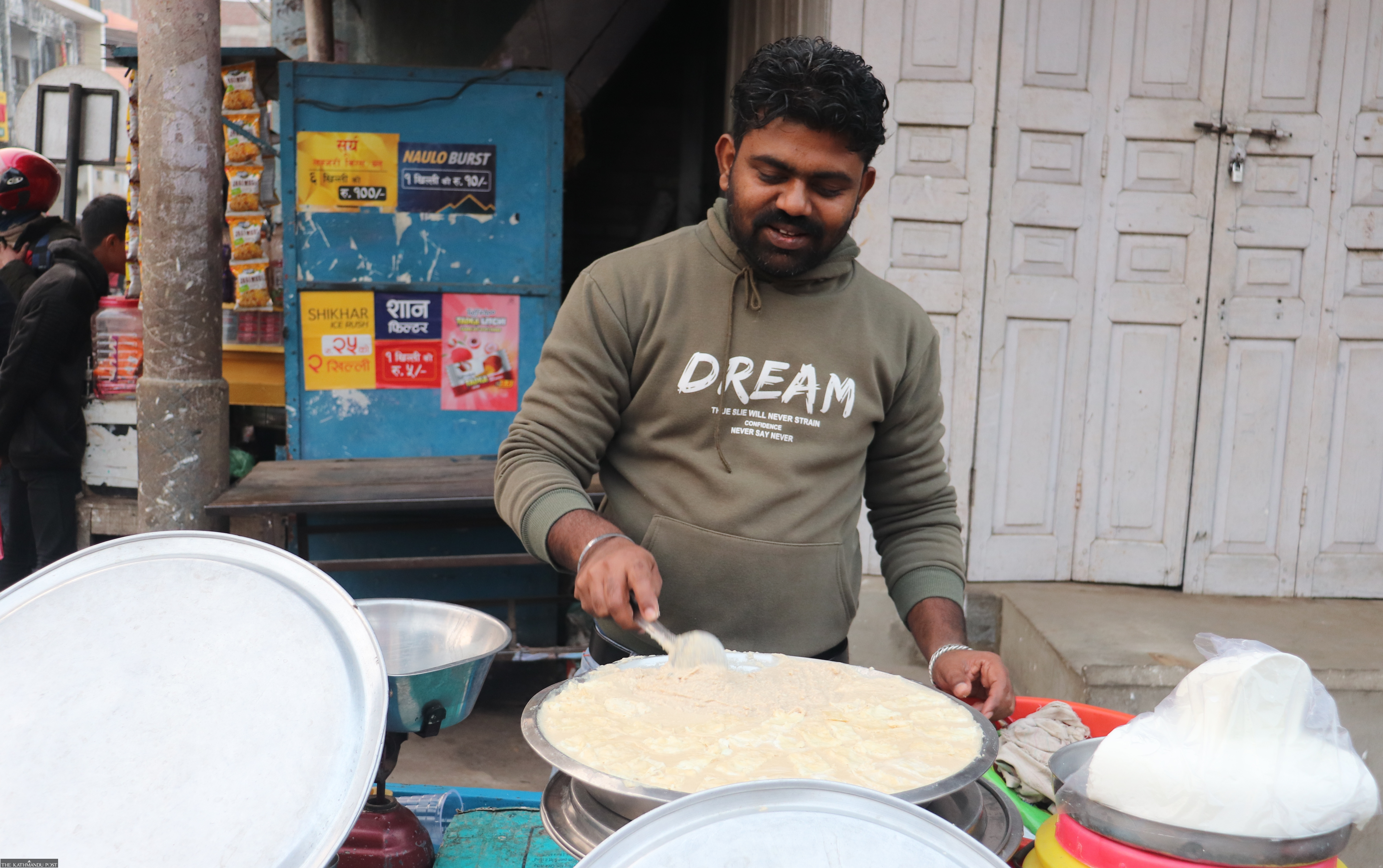 J Pandey/TKP
---
---