Search engine marketing is shaking up the industry
Many ad agencies have started adopting digital marketing to cater to market demand.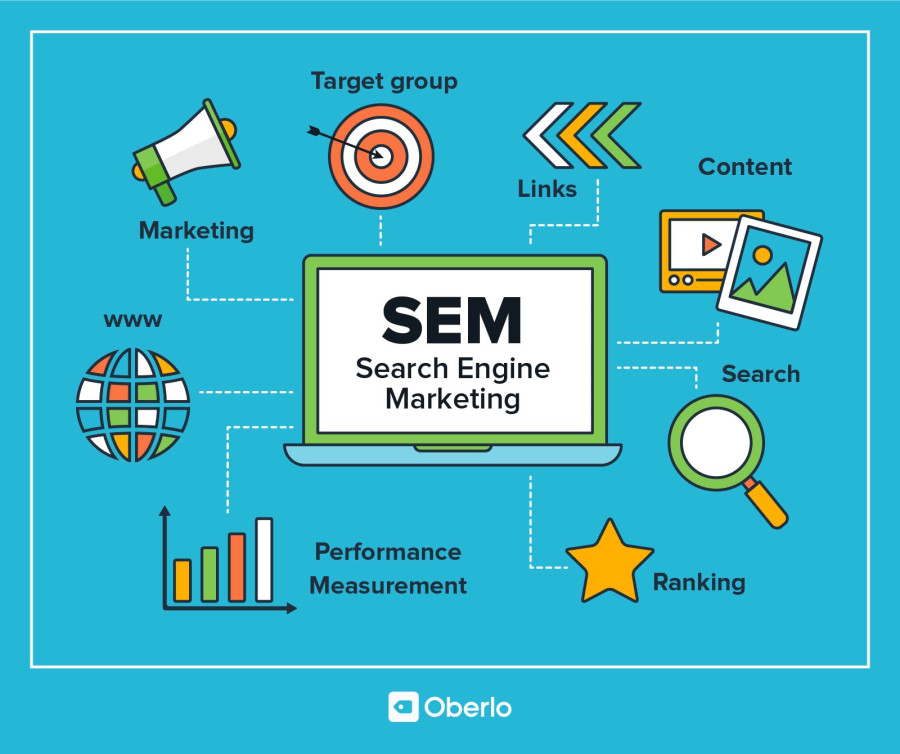 Advertisers Association of Nepal said that digital marketing has been growing by 50-60 percent annually. Grapics Courtesy: Oberlo
bookmark
Published at : December 7, 2019
Updated at : December 8, 2019 08:27
Kathmandu
Search engine marketing is the hip new thing in the marketing sector with brands shelling out huge amounts of money to promote their products or services on search engine results pages. The return of investment and call of action is high in search engine marketing and brands are allocating a separate budget for it, said digital advertising agencies.

Chiranjivi Acharya, corporate relationship manager at NIC Asia Bank, said that the results are more visible and effective while promoting products through digital marketing. "The company paying for digital marketing can find out customer engagement levels and if the ads reached the targeted customers," he said.

Search engine marketing is paid internet marketing that increases the visibility of brands through promotion in the search engine result page. A search engine is a programme that uploads information or data online and then retrieves relevant information when a search query is made. Google, Yahoo, Bing, Baidu, Yandex are a few common examples of search engines.

According to Statcounter Global Stats, 98 percent of people in Nepal use Google and 1.04 percent use Yahoo.

Similarly, the latest management information system of Nepal Telecommunication Authority shows that internet penetration has reached 67.23 percent and it is increasing. Expanding internet services and an increasing number of smartphone users have created an optimistic environment and future for digital marketing.

Advertisers Association of Nepal said that digital marketing has been growing by 50-60 percent annually. Rabindra Kumar Rijal, president at the association said that digital marketing is making an annual turnover of Rs200 million and is expected to reach Rs500 million this year.

"The international turnover has reached Rs5 billion and that includes search engine marketing and social media marketing," he said.

Though people in the advertising industry have been saying that the market of traditional marketing is more effective than digital marketing, many ad agencies have started adopting digital marketing to cater to market demand.

Cost-effectiveness and the ability to reach targeted customers are the main reasons why brands are showing their interest in search engine marketing. "Compared to digital marketing, the cost of promoting products or services on the traditional medium is very high and you do not get immediate results. On the other hand, digital marketing allows one to promote for several days and you get visible results, quickly," said Anish Sah, chairman and CEO of Elance Digital Media.

Rijal said that from the elderly to millennials, everyone is online these days and this plays a big part in driving the digital marketing business.

Search engine marketing can be beneficial to industries and businesses as the number of Google users has been increasing in the country. It makes websites popular enough so that Google shortlists the website and assigns the number one position (or better rankings) on the search result page.

Once you have your business website ranked on Google in pole position for a particular keyword, you get traffic (visitors) to your website who can then engage with your brand, consume content, build trust and potentially be converted into paying customers.

With internet penetration increasing, a high ranking on Google for search terms related to a specific business helps get free traffic from Google, generating new leads and sales on autopilot, said digital ad agencies.

"Search engine marketing decreases the overall marketing budget of any business," said Sah. It helps build brand awareness and trust– the higher your website ranks, the higher the trust level of your audience, he said.

"In search engine marketing, one can get ranked as soon as you make payment to Google. It gives fast results and gives you a higher chance of ranking on top of Google search results," he said.

Search engine marketing offers search ad, display ad, video ad, shopping ad and mobile ad.

Ullekh Niraula, CEO of Digital Gurkha said that outsourcing works are also being done in recent years as international companies are approaching domestic digital advertising companies to create digital content.

According to digital ad agencies, search ads, display ad and video ads are the most requested. Similarly, the increased use of mobile apps has also become a platform to place ads.

Google has been charging money based on pay per click basis in search engine marketing. It decides the rate based on price competition based on bidding. The brands are being charged $0.1 to $1.5 per click, said Sah.

Hospitality sectors, cement industries, 'A' class commercial banks, automobile companies, cosmetic brands have been spending huge amounts of money in digital marketing, according to digital advertising platforms.

Sah said that by spending Rs100,000, one can target up to 1 million people.

Companies have been spending Rs200,000-500,000 on average in search engine marketing despite it being in its infancy stage, said industry insiders.

For small and newcomers in the business, digital marketing can be beneficial as they can promote their brands at a much lower cost than traditional marketing.

Google ads are relatively cheap because it only cuts your budget when people click on the ads.
---
---