Rs270 million Saarc Handicraft Design Centre to be built
A Rs270 million Saarc Handicraft Design Centre is planned to be built at Tripureshwor in Kathmandu.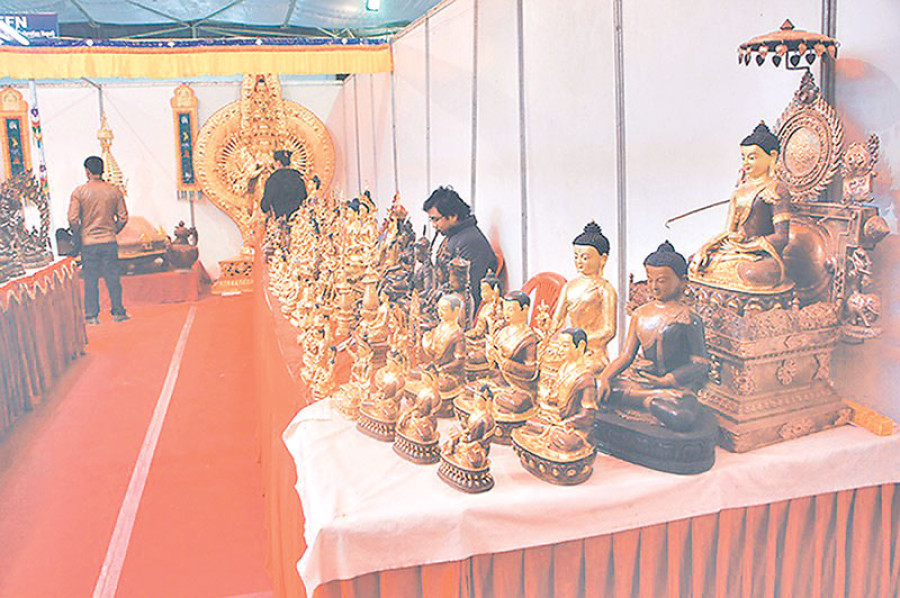 bookmark
Published at : July 20, 2018
Updated at : July 20, 2018 08:28
Kathmandu
A Rs270 million Saarc Handicraft Design Centre is planned to be built at Tripureshwor in Kathmandu.
Prime Minister KP Sharma Oli is scheduled to lay the foundation stone of the centre, the first of its type in South Asia, on Sunday.
According to the Federation of Handicraft Associations of Nepal (Fhan), the government has allocated a budget of Rs50 million for this fiscal year to construct the Saarc Handicraft Design Centre. The proposed structure will occupy 3 ropanis of land on the premises of the Department of Cottage and Small Industries.
Fhan President Dharma Raj Shakya said the design centre would feature an advanced training unit, internationally accredited lab and handicraft emporiums. "The lab will test the quality of metal products, pashmina products, woolen carpets and silver jewellery, among other handicraft items. Similarly, the emporiums will display major handicraft items from Nepal and other Saarc countries," Shakya said.
The design centre will be of five-stories and feature Malla-era architecture. Fhan will contribute Rs27 million or 10 percent of the total cost while the government will put up the rest of the money. After the centre is completed, the Saarc Development Fund will provide $1.7 million for its operation and instrument management, Shakya said.
The Saarc Charter says that joint ventures will be established in the cottage industry and handicraft sector to promote collective self-reliance in the region. Handicraft entrepreneurs from the South Asian region have also been urging the concerned governments to set up a platform to promote their products. Eventually, a Saarc ministerial-level meeting held in Kathmandu in April 2013 agreed to establish such centres in all member countries except India.
According to Fhan, the construction of similar design centres has been initiated in other Saarc member countries such as Sri Lanka, Bangladesh and Bhutan.
Nepali handicraft products have a huge demand in the national and international markets. As per a Fhan report, Nepal exported handicraft products worth Rs5.4 billion in the fiscal year 2016-17, up 13 percent compared to the previous year.
Fhan exports more than 50 different types of handicraft products to almost 80 countries. Total handicraft exports through formal and informal channels are valued at more than Rs10 billion annually, the federation said.
Despite booming exports, the handicraft sector lacks professional training and a designing centre. The same old designs and adulterated raw materials have been blamed for impeding progress in the international market. Currently, handicraft exporters have to obtain certification from internationally recognised labs in India. The planned design centre will allow. Nepali handicrafts to be tested locally, which could save costs for handicrafts exporters.
The government has declared Nepali handicrafts a priority sector in the budget statement for this fiscal year. "The production of exportable items such as handicrafts will be promoted and their international market access will be ensured through diplomatic agencies in foreign countries. Similarly, the construction of handicraft sales outlets and exhibition centres will be initiated," the budget said.
---