Energy sector suffered losses of Rs18.75b due to quake
Nepal's energy sector has sustained losses worth Rs18.75 billion following the April 25 Great Earthquake and continued aftershocks.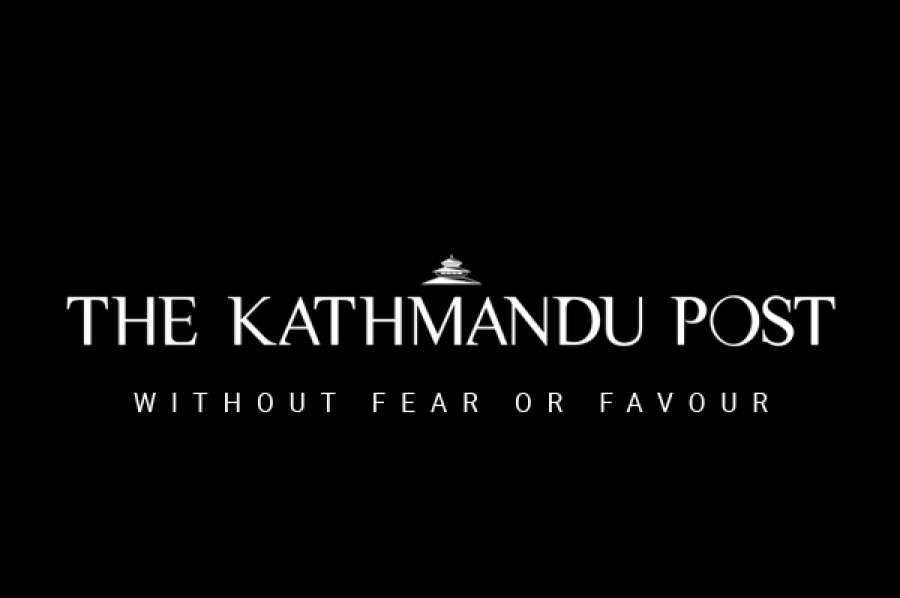 bookmark
Published at : June 10, 2015
Updated at : June 10, 2015 08:24
Kathmandu
Nepal's energy sector has sustained losses worth Rs18.75 billion following the April 25 Great Earthquake and continued aftershocks. According to a draft of the Post Disaster Needs Assessment (PDNA) prepared by the Ministry of Energy, the total cost of the physical damage on the public side is about Rs7.18 billion, while the figure in the private sector is Rs11.5 billion.

As a result of the damage, 600,000 households have been directly affected with loss of access to electricity. This impact is either due to damage to electricity facilities, on-grid and off-grid, or loss of houses.

Assuming that new households will be built in time, it will take 12-24 months to restore electricity services to the affected households depending on the type of the physical electricity facility damaged, according to the ministry.

"This will further challenge the government's goal of universal access to modern energy services by 2030 in Nepal," the PDNA report said. According to Energy Secretary Rajendra Kishore Kshatri, the assessment does not include under-construction projects like the 456 MW Upper Tamakoshi and projects being developed by Chilime Hydropower Company which include Sanjen, Madhya Bhotekoshi and Rasuwagadhi Hydropower.

The report has stated that various hydropower facilities with a combined capacity 115 MW out of the total installed capacity of 787 MW in the country (on-grid as well as off-grid) have been severely damaged, while facilities with a combined capacity of 60 MW have been partially damaged.

Under-construction hydropower projects with a combined capacity of about 1,000 MW owned by independent power producers (IPPs) and the Nepal Electricity Authority (NEA) have been partially damaged.

As far as the transmission system under operation is concerned, seven substations have been damaged. Similarly, five transmission lines have been damaged. "All the transmission facilities including 42 substations and 57 transmission lines are in operation with little disruption of services.

However, the risk of tower foundation damage, vulnerable towers due to landslide or soil erosion and structural damage are yet to be confirmed through a walk-through check of all the towers along the transmission lines in the earthquake-affected areas," the PDNA document said.

With regard to distribution, around 736 km of distribution lines of different voltage levels (33 kV, 11 kV and 400 kV) and 575 transformers of different capacities (from 15 to 300 kVA) have been damaged and are out of operation. Likewise, 1,386 km of distribution lines of several voltage levels (33 kV, 11 kV and 400 kV) need to be reconstructed and 148 transformers of different capacities (from 15 to 300 kVA) need to be installed at new settlement areas.

Similarly, physical infrastructure including office buildings, staff quarters, control buildings and boundary walls at 179 locations in 64 offices have been severely damaged which need to be rebuilt, while 335 sets of substation equipment need to be replaced at 12 locations.

According to Ram Chandra Pandey, chief of the distribution division at the NEA, the state-owned power utility has repaired its infrastructure related to power generation, transmission and distribution temporarily for making its operation efficient.

The PDNA prepared by the ministry covers the entire country with a focus on the 14 districts which have been severely affected by the earthquake. "We should make a concrete plan and move on with the reconstruction plan very soon," Pandey said.

The Independent Power Producers' Association Nepal (Ippan) has stated that 19 hydropower plants under operation have been impacted by the earthquake. According to the association, energy production amounting to 109 MW has been impacted with projects like the Upper Bhotekoshi, Indrawati III, Sunkoshi, Baramchi, Upper Hadikhola, Shiuri Khola, Sipring Khola, Middle Chaku, Lower Chaku, Chaku Khola, Charnawati, Aankhu Khola I, Mailung Khola, Bhairavkunda, Jiri Khola, Radhi Khola and Chote Khola remaining dysfunctional.

"Of the damaged projects, three have resumed operation. The production of 82 MW of energy remains disrupted," said Shailendra Guragain, vice-president of Ippan. Guragain said that the government needed to support private sector power producers in several ways to make sure that they can stand on their feet soon.

"We don't need cash incentives. We expect the government to come up with supportive plans and policies," Guragain said, urging the government to extend the survey and generation licences of projects in the 14 highly affected districts. "At places, developers need to initiate fresh surveys as the geological condition has changed after the earthquake," said Guragain.

The immediate past president of Ippan Subarna Dash Shrestha said that the private sector had faced difficulties in restoring services, putting them behind in bank interest payments. Several plants have become unusable and the generation of revenue has stopped.
---