Roaring back
Just a decade ago, if someone had told us that Banke's jungles would one day have a thriving population of tigers of its own, they would have been labeled as crazy," says Sabitra Pun.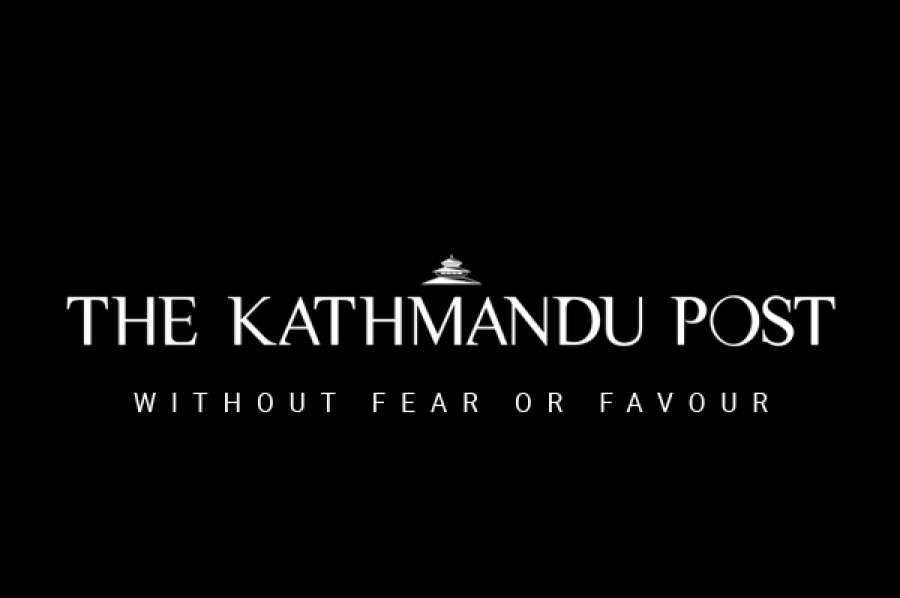 bookmark
Published at : July 29, 2017
Updated at : July 29, 2017 10:12
Kathmandu
Just a decade ago, if someone had told us that Banke's jungles would one day have a thriving population of tigers of its own, they would have been labeled as crazy," says Sabitra Pun. "Yet here we are, eight short years after these forests were declared a National Park, proudly boasting that very fact."
Seated at the Buffer Zone Management Committee's offices in Kohalpur, Pun, who is the founding chairperson of the committee, describes her first run-in with a tiger at Banke as an experience that was both terrifying and mystical at the same time. "It was last spring, and we were returning home after foraging for grass in the National Park—as we are allowed to twice every year—when one of my companions suddenly shouted 'Bagh Ayo!' [Tiger!]," she says; her eyes reflecting the adrenaline she must have felt at the time, "It was quite a distance away, and camouflaged well among the trees and the grass, but for a second our eyes met and we were frozen, unable to even blink."
Landscape shot of Banke National Park. Photo courtesy: akash Shrestha/WWF Nepal
It was not the first time that Pun had encountered tigers in the wild, but all her previous sightings had been in India. But running into one in Banke—once a heavily degraded forest with no scientific evidence suggesting it had any big cats—meant that years of concerted conservation efforts in the region were finally paying off.
In 2009, when the decision to expand Nepal's protected areas was reached through a symbolic cabinet meeting held in Kalapathhar at the foothills of Mount Everest, Banke had erupted into protests. Locals, Pun including, had taken to the streets describing the government's move as unilateral and one that robbed them from living off the forest as they had done for generations.
"The decision came without prior consultations with locals," confesses Pun, "Unaware of the reasons the land was declared a national park, or the potential benefits it held for local communities, we had strongly condemned the decision at the time, urging the government to withdraw the declaration with immediate effect."
Although declared a 'Gift to the Earth' in 1998 by the WWF because of its rich biodiversity and important habitat, Banke received the status of a national park only in 2010, following the Global Tiger Summit in St Petersburg, Russia. At the summit, the governments of 13 tiger range countries, including Nepal, signed on to the ambitious Tx2 goal—a commitment to double wild tiger numbers by 2022. Back then, Nepal's tiger count stood at 121 and jungles like those at Banke, which were notorious for frequent incidences of illegal logging and poaching, became key to ushering in a new wave of conservation efforts.
The park is monitored by Nepal Army patrols. Photo courtesy: Simrika Sharma / WWF Nepal
But while that remained a tenable prospect on paper, the sentiment on the ground was starkly different, says Lal Bahadur Bhandari, assistant chief warden of Banke National Park. "Getting the area declared a National Park was not difficult, the real challenge was in getting the locals to buy into the project," he says, "What aggravated the situation further was that according to national park regulations, they no longer could access the resources at the park as freely as they once did. So, even though Banke National Park has seen many successes, the most hard-won was transferring the ownership of the projects to the people who lived here."
That process began, according to Bhandari, as locals began to internalise the dynamics of a national park and the potential benefits it held for their communities. The declaration of Banke as a protected habitat not only helped build safe havens for endangered species that were key to the local eco-system, it also came with the direct incentive of sharing the revenues generated by the park on a 30-50 percent ratio. This money was eventually funneled back into development of the communities in the buffer zones that surrounded the park.
To further strengthen community ownership in Banke, the Terai Arc Landscape (TAL) programme—a landscape level conservation initiative jointly implemented by the Government of Nepal and WWF from Parsa Wildlife Reserve in the east to Shuklaphanta National Park in the west—also played a significant role. As part of the project, alternative energy and sustainable livelihood initiatives were launched, further reducing pressure on the forests, and creating alternative avenues for locals.
As a result, conservation work both inside the national park and outside soon began functioning in tandem. Various activities like promoting natural regeneration, afforestation and sustainable use of natural resources were initiated, improving the status of forests in buffer zones and corridors. Local communities were also organised into community-based anti-poaching units, becoming ears-on-the-ground for park authorities. "It took time, but slowly the locals began to see the real value of declaring their forests as a national park," says Bhandari, "For me, it came a full circle when an entire village of Ghotheri voluntarily relocated all of its 28 households in 2014 to provide habitat for the resurging wildlife in the park."
Flanked by Bardiya National Park in the west and Suhelwa Wildlife Sanctuary of India in the south, today the 550 sq km Banke National Park supports rich wildlife heritage comprising of 34 species of mammals, 300 species of birds, 24 varieties of reptiles, nine amphibians and more than 55 types of fish. Among these, the most powerful indicator is the recovery of the tiger. Beginning with three individuals identified in 2013, Banke today is home to seven adult tigers, which includes breeding females and cubs.
In order to keep the momentum going, habitat management activities are being held to provide suitable ground for both tigers and their prey-base to thrive. Every year, intensive grassland management work is carried out in 298 hectares inside the Banke National Park. Five wetlands have also been constructed with automated solar pumps providing water for wildlife in an otherwise dry Banke. Likewise, 142km of fire-lines have been constructed in order to assist patrolling and to control forest fires. Further, to address the threats of poaching, a battalion of the Nepal Army is deployed in Banke to conduct regular patrols to ensure effective monitoring. Eighteen guard posts and five watch towers have also been constructed to keep an eye on wildlife crime within the national park.
Now, with the national park flourishing, locals like Sabitra Pun are beginning to explore various eco-tourism ventures in order to capitalise on their hard-won gains. "Looking back at the protests in 2009, we have come a long way," she says, "and with the tiger stalking these forests once more, there is no reason why Banke cannot evolve into a wildlife tourism hotspot. Our key challenge now is managing the increasing cases of human-wildlife conflict and ensuring it doesn't negate all that we have achieved."
Protected Areas and Tiger Numbers
Parsa National Park 4 7
Chitwan National Park 91 120
Banke National Park - 4
Bardia National Park 18 50
Shuklaphanta National Park 8 17
Total 121 198
---
---