Making sense of the media
There was a time in my village when we turned to the radio to tell the time. Ghatana Ra Bichar: 7:30pm; English news: 8 o'clock. The only watch at home, which needed winding every 24 hours, would often not keep the time correctly, be away with an older brother, or sometimes just broke down altogether.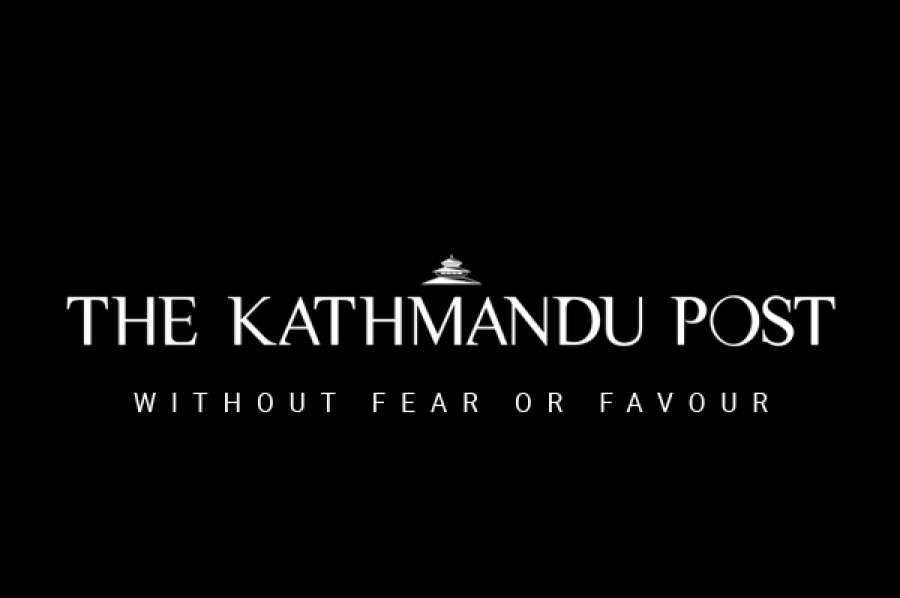 bookmark
Published at : July 15, 2017
Updated at : July 15, 2017 09:00
There was a time in my village when we turned to the radio to tell the time. Ghatana Ra Bichar: 7:30pm; English news: 8 o'clock. The only watch at home, which needed winding every 24 hours, would often not keep the time correctly, be away with an older brother, or sometimes just broke down altogether.
This was a time when the state-run Radio Nepal was in its heyday and it kept its listeners tuned into everything—religion, current events, folk and modern songs, agriculture, children's programmes and even teacher training. On the short wave, some would occasionally listen in to Hindi songs broadcast on the All India Radio or current affairs on BBC Nepali. Since our village in Tehrathum received no terrestrial signal for Nepal Television—at a time when cable TV was a far-fetched idea in remote towns—our occasional glimpses of the Mahabharata would be at shops in the district headquarters, where schoolchildren climbed one-and-a-half hours to school each day. Even the sarkari Gorkhapatra newspaper arrived at government offices one or two days after it was published in the Capital. These broadsheets, which were handed down to me by a cousin who worked for the Khanepani Sansthan, I turned into wall posters. So, each morning, I woke to the same headlines—Pete Sampras' first victory; Sex scandals of 1990.
The programme Chautari, which aired Saturday nights on Radio Nepal, was my father's favourite. On Fridays, at the weekly market in the uphill Myanglung Bazaar, he would make it a point to buy a pair of Eveready batteries. Then, while working in the fields with us, he hung the licensed radio (owning a radio at the time required government licensing) on a tree and played it on full volume until the batteries ran out.
Those days are long gone, when early morning songs of bhakti blared as alarm clocks from the radio. Three decades on, we live in an era of an information explosion. Particularly in the cities and towns, there is a deluge of information: a multitude of newspapers, magazines, tabloids, party mouthpieces and gossip periodicals; dozens of radio broadcasters and scores of domestic and foreign television channels. Add to that Facebook, which all young and the old must have, and you have a host of outlets competing for your fleeting attention. Today, information is not consumed from one singular portal, as we once did growing up; it has many faces and avatars, depending on what platform you are on.
Today, Marshall McLuhan's words: "Time has ceased and space has vanished", seem truer than ever before due to rapid advancements in information and communication technologies and travel. This has served Nepalis well with more and more citizens spreading across the wider world. Beginning with their outward movement since the first Great War as foot soldiers, they are now present in most countries as students, entrepreneurs, labourers, and residents. This has deepened our concern with global events such as the recent intercontinental ballistic missile test by North Korea—things we now discuss remotely with friends in a foreign land or consume via mass media—since thousands of Nepalis are engaged in well-paid jobs in South Korea and Japan that have tenuous relations with the belligerent regime.
The rampant proliferation of media in Nepal, no doubt, is good for a federal, republican democracy taking root, but therein also lies a crucial problem. Media managers would do well to standardise their practices and products to help readers who are perplexed by the differences in plain facts between two newspapers. The FM radio in Nepal, which elsewhere in South Asia only runs social and entertainment shows, is unable to define its role in a society where politics dominates other affairs to the point of public indifference. And while TV broadcasters are also growing in number outside Kathmandu, little is being done to rein in the sensationalising of news stories and dramatic packaging that more often than not converts current affairs into soap operas.
In this context, the onus undoubtedly falls on the media to once again begin reporting issues in a way that peels beneath the surface, to move beyond relaying discredited leaders' rhetoric all the time. Radios, which have the widest reach in Nepal, for instance, can produce programmes that can help farmers with information on weather, new technologies and farm implements, and the market. Students can also be aided with informative programmes and tutorials. Business reports too must go past commercial interest advertorials to expose monopolies and cartels, adulteration and revenue plunder.
The press could be anything; but it must obviously be a permanent watchdog of state policies and practices of public position holders. Fairly or unfairly, it has been, wholly or partially, a nuisance for politicians, officials, moral police and businesses. Evidently, regimes often talk of reining in media with proposed mechanisms. But many still salute its revolutionary past when it supported popular movements against repressive regimes.
In order to create a more receptive base, besides promoting media literacy, which is obviously a broad public service, media practitioners should work out a renewed code of conduct to bring more clarity and uniformity to the art of information gathering, processing and dissemination. Before the government gets a chance to impose its own set of dos and don'ts, the media fraternity should be able to say with one voice that they will strive to cure their own ills in order to provide a more healthy criticism of society.
In principle, a democratic government does not operate its own media as they invariably just parrot the regime's views. Ironically, even today Radio Nepal, NTV and the Gorkhapatra, their limitations of reporting and sources of funding aside, stand to be the most inclusive media in the country in terms of content. Is it because the advertising money and profit motive restrain private media from doing greater public service?
In the present scenario of cutthroat competition between media outlets, the basic goal of catalysing critical and constructive public discourse should not be left behind. Media platforms would do well to steer clear of sensationalism to reclaim their place once more as the gatekeepers of the society. Because as much as our fledgling democracy is in need of sound watchdogs, the media too needs to arrest the cynicism insidiously spreading amid its consumer base. In this fast evolving world, the time may not come again.
The writer tweets @GuragainMohan
---
---