Till death do you part
The institution of marriage is the oldest and most evolving cornerstones of human civilisation.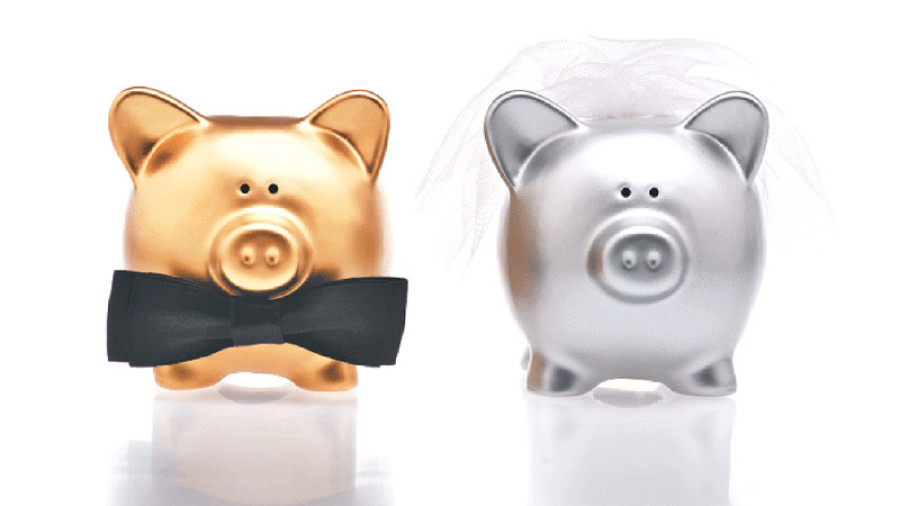 bookmark
Published at : December 24, 2016
Updated at : December 24, 2016 09:25
The institution of marriage is the oldest and most evolving cornerstones of human civilisation. In different cultures, wedding ceremonies are so varied that they become not just occasions for rejoicing for those familiar with the practices but sights to behold for outsiders.
In their mundane and ordinary lives, people are in search of times to celebrate the very being of an individual. This happens in every important stage of a person's life, more so when one attains adulthood and decides to start a family.
Pomp and fanfare is a given when tying the knot. A whole community, or a locality, comes together to mark the union of two young adults, as similar by tastes and choices as distinct by their genealogy and upbringing. Desirably, the whole community should know about their coming together. The occasion of their marriage is evident in the music played, the food served, the attire worn and the extravaganza put up.
But that is where the problem lies. Marriages have also become one of the most costly of enterprises. There is virtually no limit to the wealth squandered, the debts incurred. People are on the lookout for the best of everything: the party venue, vehicles, the number of invitees, the dowry, the trivialities and futilities. Shame is a pervasive trait of humans. Many of us feel down when we cannot match our neighbour in exhibition of material, however meaningless that action may be. We may be empty inside but we have to be seen so full on the outside.
People are ready to shell out any amount of money—earned or borrowed—in order to create the semblance of greatness and perfection at a wedding. No matter if the couple will have to spend years repaying the debt incurred during the event. No matter if the family has to sell a piece of land to meet the expenses. No matter if the exhibition only raises the bar they are striving for in the first place.
As a result, even today, women continue to face violence over dowry. There have been instances where women have been tortured, even murdered on the charge of not bringing the property demanded by her husband or the in-laws. In fact, dowry has been so deeply entrenched in our society that nobody seems to mind giving or receiving it. The Social Practices (Reform) Act (1976) spells out how many members the bridegroom's wedding party may have or how much in gifts the bride's family may give to the groom's. But nobody, including members of law-enforcing bodies, seems to care.
It is unfortunate that even well-educated families continue to fuel the practice. In a case this columnist witnessed recently: A girl works hard to educate herself up to the master's level, finds a job, chooses her own match and approaches her parents to formalise their relationship. But the family cannot seem to realise that marriage is not all about exhibition, as much as it is about the future of the two candidates ready to embrace each other.
The parents exhaust every source of their income to adorn the bride and groom with fine clothes and ornaments, serve the villagers, relatives and groom's party members with the best food and drinks available and provide the groom with every household item, even if they are redundant.
And this all is not contributing an ounce to the empowerment of the bride. It rather debases her, belittles her and takes worth out of her.
After witnessing this particular marriage, I couldn't help but reflect on if girls continue to be burdensome to their parents. Why then do they continue to pay so little attention to their education and careers than they do on how to buy them greedy husbands.
Marriages arranged by the family are even worse. Guardians make decisions about whom to marry their daughter with, often without learning enough about them. The girl, and in fewer cases the boy, makes every compromise to prevent the union from failing. Many tolerate untold sufferings in order to spare their family the "disrepute" of their daughter not doing well at her in-laws.
To some girls, parents communicate early on that they need not worry about their mate. In this mindset, when the groom "found" by the family turns out to be far from ideal, the mistake cannot be corrected as it may be months before the woman has knowledge of it. And divorce is a weapon not everyone dares to use, due to the insecurity single women experience in Nepal, especially when they are disowned by their own parents. Girls' right to parental property might be utilised for their empowerment but it has yet to become a common practice.
The institution of marriage, as it is in Nepal, will inevitably change as the newer generation shakes off obsolete traditions and religious practices that restrain individuals from acting upon their inner desires. But it may well be generations in many sections of our society before we move towards the modern way of building a family—or breaking it, when one is pressed too hard.
---
---