NSU to elect its new leadership today
The Nepal Students' Union, a sister organisation of Nepali Congress, is all set to elect its new leadership and central body after nearly a decade on Wednesday.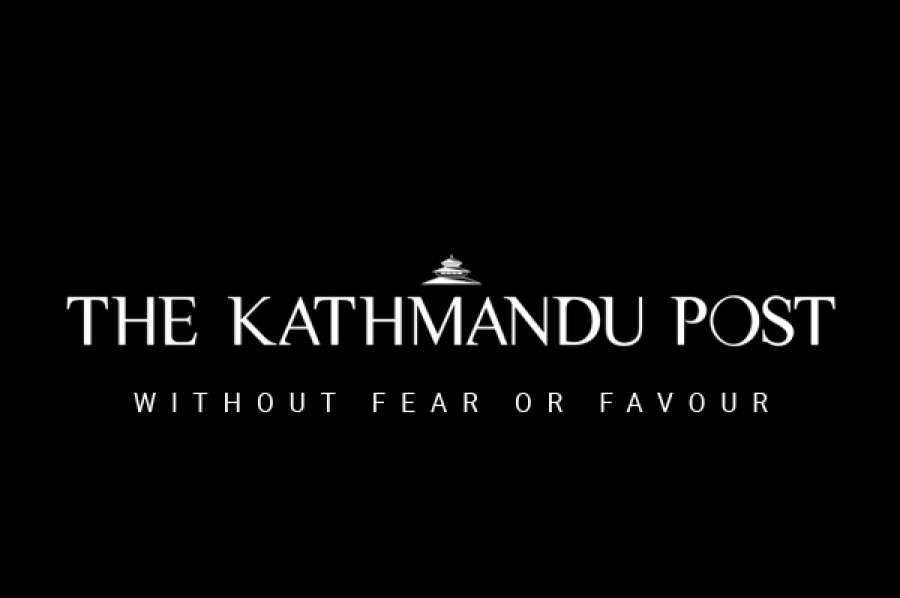 bookmark
Published at : August 17, 2016
Kathmandu
The Nepal Students' Union, a sister organisation of Nepali Congress, is all set to elect its new leadership and central body after nearly a decade on Wednesday.
The polls will open from 7am to 7pm at the party's headquarters in Sanepa. Electronic voting machines are being used to cast and count the ballots.
This is the first NSU convention since the 2007 unification of the NC faction, led by incumbent President Sher Bahadur Deuba, with the mother party, then headed by Girija Prasad Koirala. After a gap of nearly 10 years, the 11th general convention of the NSU kicked off on August 4.
Following an agreement on the voters' list between senior NC leaders—which had prolonged the convention, a party faction led by senior leader Ram Chandra Poudel filed its official candidates on Tuesday afternoon.
Manoj Acharya is contesting for the presidency while Himal Dutta Shrestha and Deepak Bhattarai are vying for the general secretary posts.
Along with Acharya, two others filed their nominations—Anand Tripathi and Padam Raj Panta—for presidency on Tuesday. Tripathi is also said to be from the Poudel-led faction.
As many as 685 people filed their nominations for various office bearer positions of the NSU central body.
There are eight president aspirants, five general secretary hopefuls and four Treasurer nominations.
On Monday, five president aspirants—Nain Singh Mahar, Subha Ram Basnet, Laxman Acharya, Nagen Singh Thakuri and Bachchan Karki—filed their nominations for the NSU leadership.
Mahar is the official candidate from the establishment side. Jit Jung Basnet, another aspirant from the establishment, is also supporting Mahar's quest for leadership.
From the establishment side, Saroj Thapa and Kundan Kafle are contesting for the general secretary post. Kafle is considered close to NC leaders Krishna Prasad Sitaula and Gagan Thapa.
Sitaula and Thapa had formed a separate alliance during the NC general convention in March.
After almost a decade-long hiatus, the student wing of Nepali Congress, Nepal Students' Union, is electing its president and central working body, a nursery for future leaders of the party, on Wednesday. The Post caught up with two president aspirants: Nain Singh Mahar and Manoj Acharya, one from the establishment side and the other from senior leader Ram Chandra Poudel-led faction, to ask about their future roles in the NSU and overall politics in general.
The establishment side eventually came out with a united panel, how was it

possible?
NSU right now is not battling with other student organisations. It is a healthy competition within our union, and those with similar views and ideologies have stood up together. The establishment side joined hands with the other faction since we look forward to a progressive NSU. In case you are wondering if the establishment side has a united face since we had two contenders, let me make it clear to everyone that we are absolutely united. Jit Jung Basnet fully supports me and he has sacrificed his aspirations for the welfare of the union and the mother party.
What are your plans if elected the

president?
There are three pressing issues that I have in mind. First, I will be working for some of the critical issues raised by students in terms of quality education and its standards. Second, the NSU has to revamp itself as per the
21st century by bringing in reforms to make the organisation more progressive and inclusive. And third, we are bound to play a role in the overall political context of the country and we will be working towards implementing the constitution. For this,
it is necessary that we have a very disciplined front.
How positive are you of your chances of winning?
The joint panel we have formed as per the necessity of time has managed to take into confidence a large number of students. The wave that this panel has brought among friends is also very encouraging. In the end, factions which had earlier threatened to boycott the conclave are also participating. They have realised that this is their organisation too. Considering all this, our path to victory is certain.
Manoj Acharya
How did you come to consensus to

participate in the election?
This 11th general convention is a message of unity in NC since we have not held polls for almost a decade. Since our friends around the country, student leaders, party leadership and well-wishers wanted to see a new leadership in NSU through elections, we opted to go for the polls. Rather than rushing the polls, we wanted it to be a free and fair election, thus we felt it was better late than never to seek consensus. We also wanted to leave a positive imprint on the future generation who are willing to join politics through our student wing.
What are your agendas going into the polls?
There are a few agendas that we have raised. Our foremost priority is to revamp the education sector. We want reforms in the education sector to create worldwide competitive students and those who would go on to contribute in creating more jobs. The other agenda we have is to have a positive impact on the political situation. We will work towards establishing the achievements gained in declaring the country a federal democratic republic. And last but not least, we would like to play an instrumental role in developing the social sector.
Why should people vote for your team?
My friends, who have come from across the country, have devoted their time and energy for decades in this organisation. We have pushed our agendas and priorities by traveling to most districts. My colleagues are equally engaged in social service. Our team consists of ideological frontrunners and intellectual people, and we dream of a prosperous nation. Since we have mustered an excellent team that is competitive all across, we think we are capable enough to win, regardless of the fact that this is a friendly, internal election.
---
---