Kicking the shoe game up a notch
Custom shoes are hard to come by in Nepal, but these companies are tinkering with kicks to help people peacock and show off their personal flair.

Photo Courtesy: Custom Sneakers Nepal
bookmark
Published at : February 26, 2020
Updated at : February 26, 2020 07:57
Kathmandu
Prerana Thapa always wanted to customise her shoes but did not know how or where to do it. Then, in a chance encounter, Thapa saw a friend flaunting her customised shoes on her Instagram story, and got in touch with the social media-based shoe-customisation company.
"I really loved the final product because it had good detailing and the design was what I wanted. It was better than I expected," says Thapa, whose shoes are now adorned with Spiderman finery.
While customised shoes have found their admirers in other countries, like rapper Kanye West and Bollywood actor Ranbir Kapoor flaunting their personalised kicks in front of paparazzi, the trend hasn't quite taken off in Nepal yet. For those like Thapa, however, who want to project their personalities through their shoes, there are a handful of young artists and entrepreneurs who are tapping into the business of selling customised, hand-painted shoes in Nepal. Here are some customisers who will be able to pimp your shoes up to another level.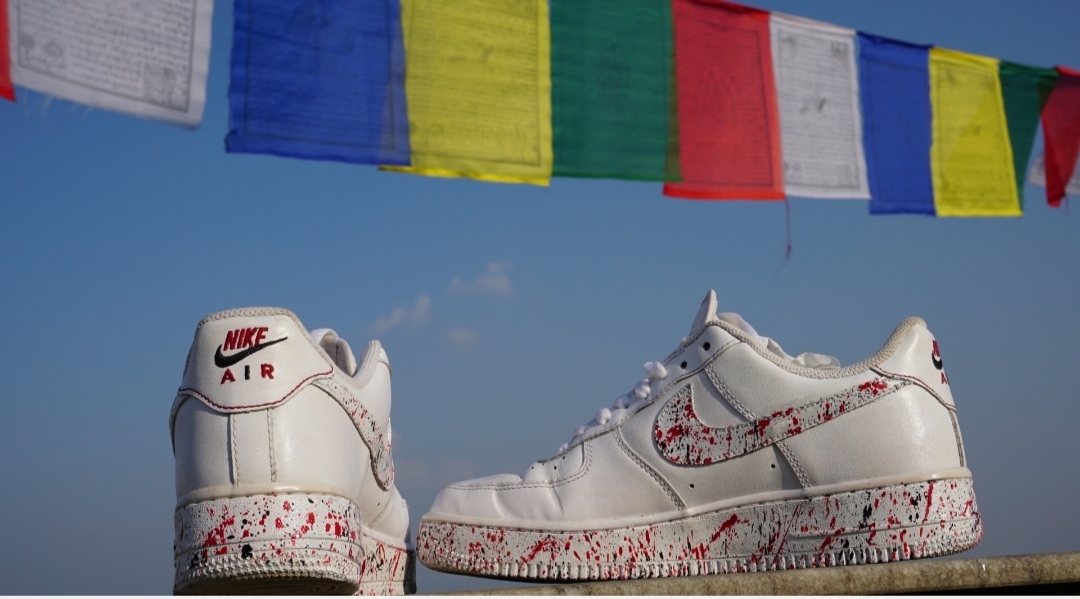 Photo Courtesy: Customandu
Friends Namgyal Dorjee Sherpa, 23, and Lhakpa Nurbu Sherpa, 24, started Customandu to make just about any designs on any kind of shoes—from formal leather shoes to casual sneakers. The duo started the company in December 2019 with the intention of making custom kicks available to Nepali people, who would otherwise have to import the products. "We want to facilitate in helping those who want to have their own unique shoes, through which they can reflect their personality," says Namgyal Dorjee Sherpa, the designer of the brand.
On average it takes two days for the customisation process to be complete, says Dorjee Sherpa, but if the design is intricate, it can take up to four. Dorjee Sherpa says that they use acrylic leather paint—which they import from America—to paint the designs. The paint is waterproof, and should withstand a decent amount of wear and tear, he says.
Customers can either give their shoes to them for customisation or the designers can buy the shoes for the customers and then make designs on them. The rate starts from Rs 2,000 and increases according to the amount of time and work needed.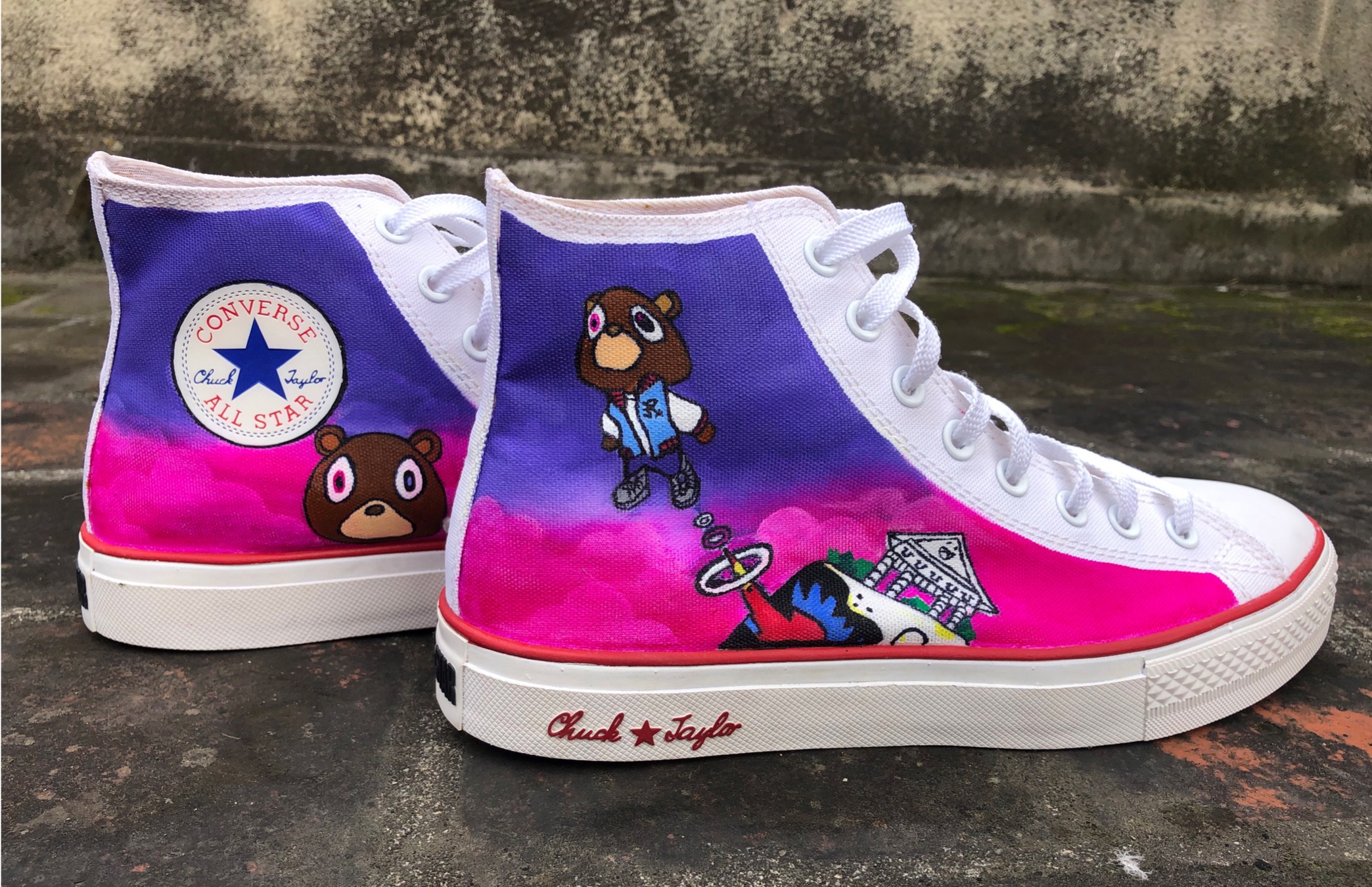 Photo Courtesy: Custom Kicks Nepal
After returning back home from Australia, Pratik Rana saw an increasing number of people wearing sneakers. And while there were sneaker stores opening up everywhere, he felt the need to do something unique to complement the growing sneaker culture. "After my research, I found there was an absence of customised shoes that had great finishing and design. This market gap encouraged me to pursue shoe customisation," says Rana. He then started brushing up his skills and in June last year, he came up with Custom Kicks Nepal.
Before he starts designing on the shoes, a basic sketch of the design is shown to the customers. Then after the customer's approval, they start making designs. The process then ends with a clear coating of the shoes, to protect the paint from being scratched away.
"Buying a customised shoe is similar to getting yourself a meaningful tattoo. Portraying a bit of personality on your shoes in an artful manner not only makes them more personal, but it also helps you feel unique, in every good way possible," says Rana, whose designs start with the base price of Rs 2,000.
Photo Courtesy: Custom Sneakers Nepal
Samrat Chand's passion was always art, ever since he was a child. He recognised an artistic gap in the shoe industry, like the others, so decided to use his skills in starting a venture— Custom Sneakers Nepal. "The initial feedback was good, which later encouraged me to venture into a full-fledged business," says Chand.
The designs are made from angelus and jacquard paints, which are waterproof as well. While they do make various designs that help in making their shoes stand out from the crowd, the designs of comic book characters like Batman and Joker are their bestsellers, as most of their customers demand such designs. The customers can either provide them with their shoes or the startup company can buy a shoe for them on which they later customise various designs, usually taking three or four days.
The price for a normal design starts with Rs 3,500 for a pair of shoes. Meanwhile, if the clients are interested in letting the designers buy the shoe, the price begins with Rs 8,000.
---
---