Health Ministry suspends extended doses for now
Officials say they will soon start administering extended and booster shots simultaneously.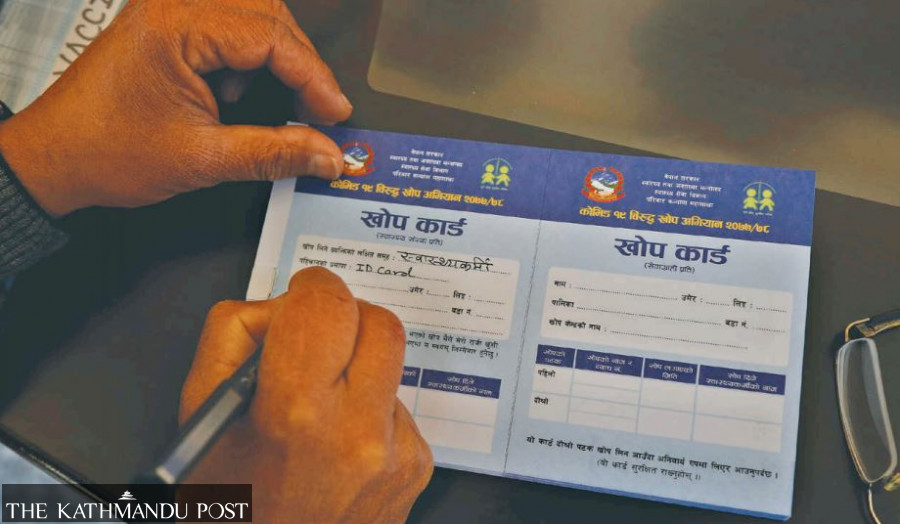 Post File Photo
bookmark
Published at : January 4, 2022
Updated at : January 4, 2022 18:45
Kathmandu
A day after deciding to administer an extended dose of the Covid-19 vaccine, the Ministry of Health and Population has backed away from its decision.
The ministry on Monday asked people with immunodeficiency, active cancer patients, people who have undergone organ transplantation, people living with HIV, those taking immunosuppressants, and those above 60 years who have taken the Vero Cell vaccine to take an additional dose of vaccine, from Tuesday.
"We have withheld the decision to administer extended shots for now," said Dr Sangita Kaushal Mishra, spokesperson for the Health Ministry. "The decision to administer extended doses created confusion among people and drew criticism from various quarters, as a lot of people have not taken even the first dose of vaccine."
The ministry has decided to ramp up vaccination drives to increase the vaccine coverage of the primary doses first.
"We will start both extended doses and booster shots soon after a certain percentage of the population gets inoculated with primary doses," added Mishra.
Officials had said that they were planning to start booster shots once the vaccine coverage reaches 40 percent of the total population.
So far, 10,710,721 people or 35.3 percent of the total population have been fully vaccinated.
On Tuesday, 393 people tested positive for Covid-19—355 in the 7,794 polymerase chain reaction tests and 38 others in 1,535 antigen tests. Three people died of Covid-19 in the last 24 hours.

---
---