The taste of Spain
Terrace Garden Restaurant, inside The Radisson Hotel, is offering a new Tapas menu featuring authentic Spanish dishes.

Elite Joshi/TKP
bookmark
Published at : June 23, 2023
Updated at : June 23, 2023 07:25
Kathmandu
I recently tried out a new menu, Tapas, from Radisson Hotel Kathmandu's Terrace Garden Restaurant. The tasting proved to be a culinary journey that immersed me in the vibrant flavours of Spain. I found the restaurant's commitment to presenting the essence of Spanish cuisine truly impressive.

In Spanish cuisine, 'tapas' refers to a wide range of appetisers. They can be hot (like albondigas, croquetas and empanadas) or cold (marinated olives, artichokes, and peppers, for example)—almost anything in small pieces. The goal of tapas is not to sate one's appetite as the main meal is yet to come.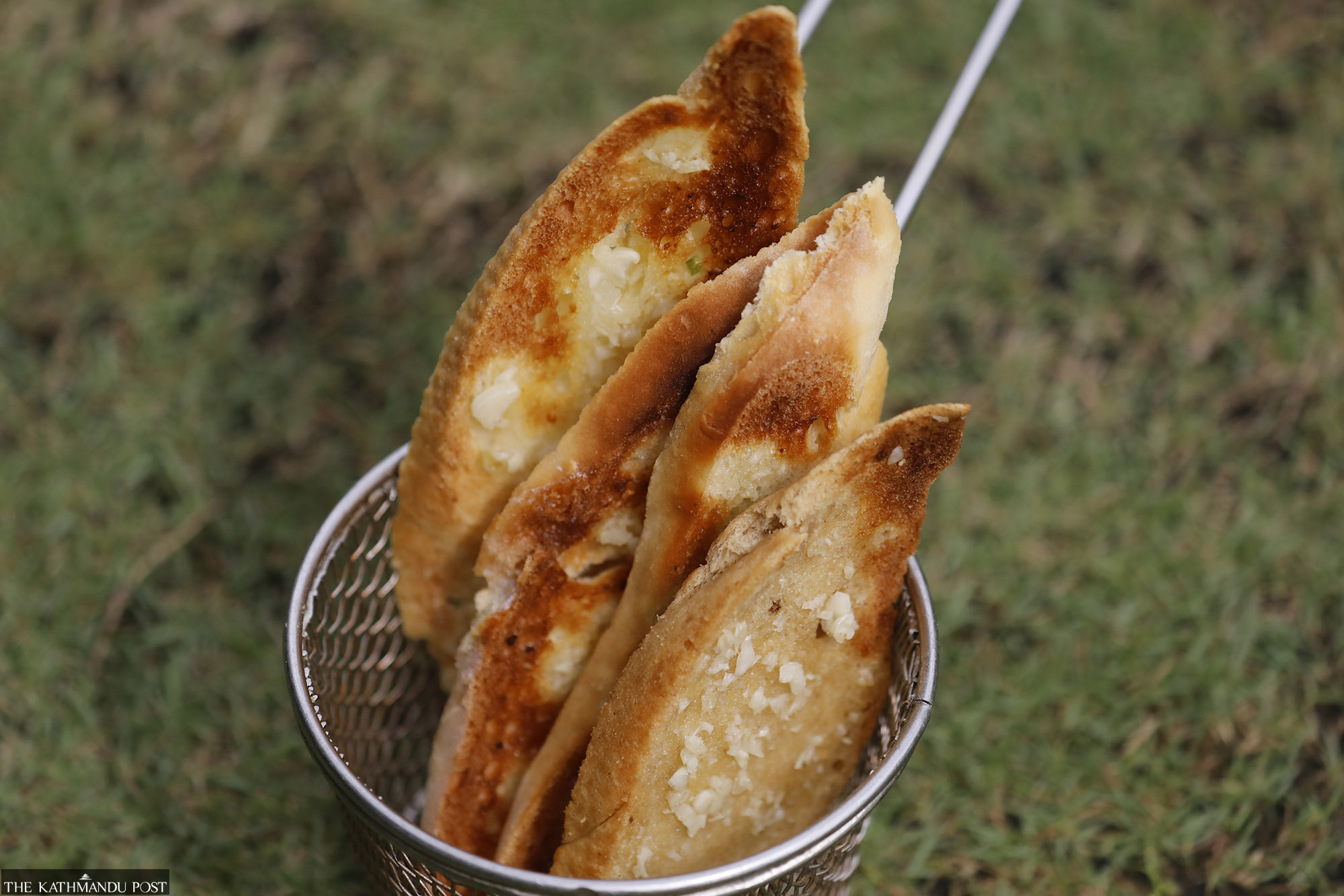 Elite Joshi/TKP
According to a legend, King Alfonso X of Castile (present day Spain) recovered from an illness by drinking wine and having light snacks between meals. After regaining his health, the king ordered taverns to serve their guests food and wine, and the tapas became a loophole in the law exploited by heavy drinkers.
Terrace Garden Restaurant's Tapas menu offers a variety of light dishes that showcase the diverse flavours and textures of traditional Spanish cuisine. Each dish is served with your choice of bread—Garlic, Chili, Pan con Tamate or Olive. They are fresh and made in-house.
Ensalade de la Casa
Price: Rs875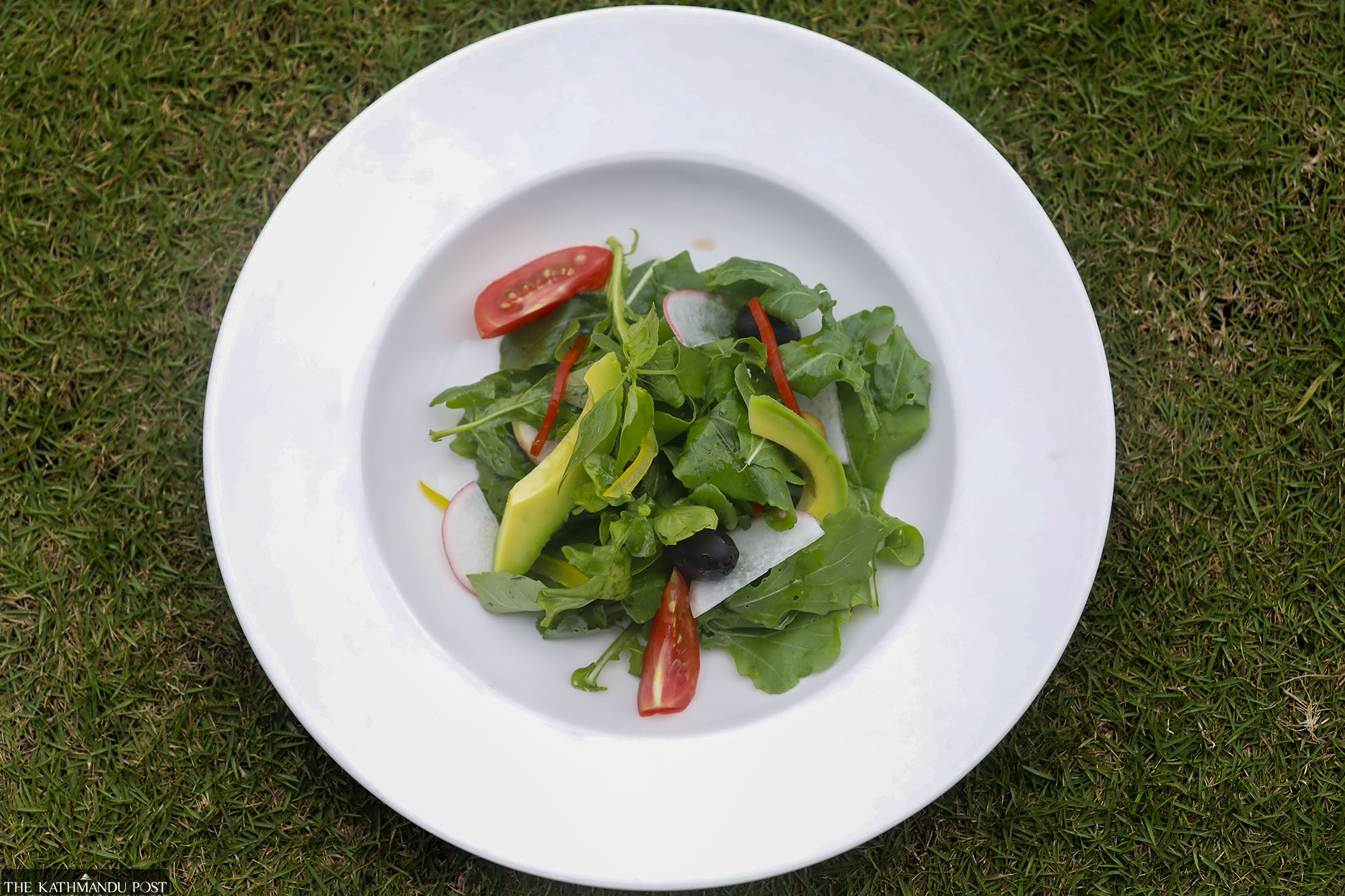 Elite Joshi/TKP
With a brilliant combination of colours and textures, the Ensalada de la Casa was presented in a visually appealing way. Green arugula leaves formed the base of the salad, which also had avocado, tangy red onions, and juicy tomatoes mixed with fresh vegetables.

For the health-conscious crowd, this makes for a perfect starter. The arugula leaves taste fresh, and I think they go better with salads than spinach or lettuce. The avocado gives the dish a buttery, silky texture and a delicate, nutty flavour. The salad also tastes subtly sweet because of the naturally sweet tomatoes.
Tortilla a la Espanola
Price: Rs750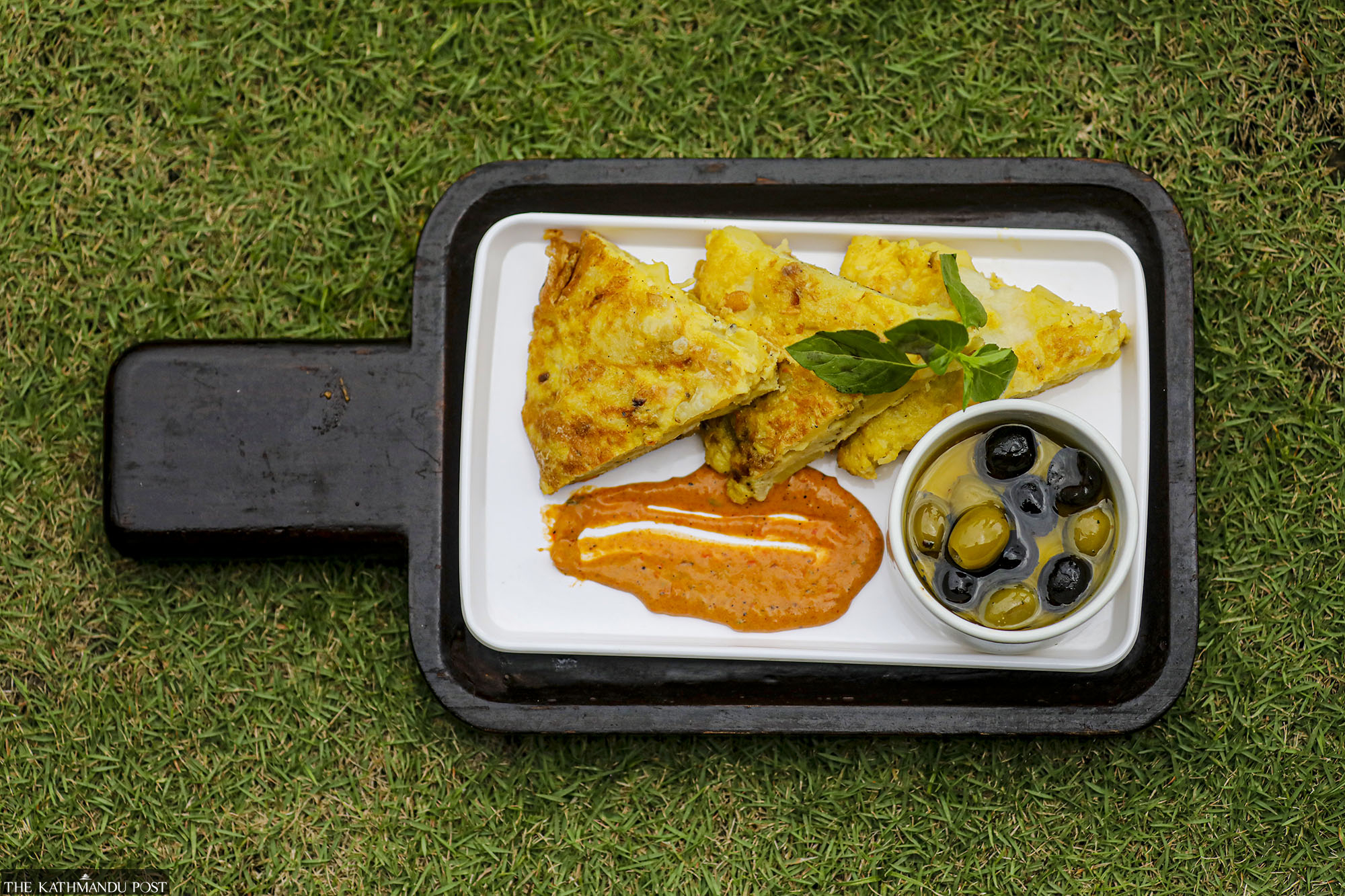 Elite Joshi/TKP
Made from eggs, potatoes and onions, Tortilla a la Espanola was a culinary masterpiece that showed me how these basic items (found in everyone's kitchen) could be elevated to such levels. The eggs were cooked to perfection and had a fluffy, slightly creamy feel. I loved how the onion added a subtle flavour and an interesting texture. It seems subtlety is where Terrace Garden thrives.
The seasoning was also pretty subtle. The chefs only used pepper and salt in Tortilla a la Espanola. So, I could really focus on the textures of ingredients used and appreciate how well they complemented each other.
Patatas Bravas
Price: Rs825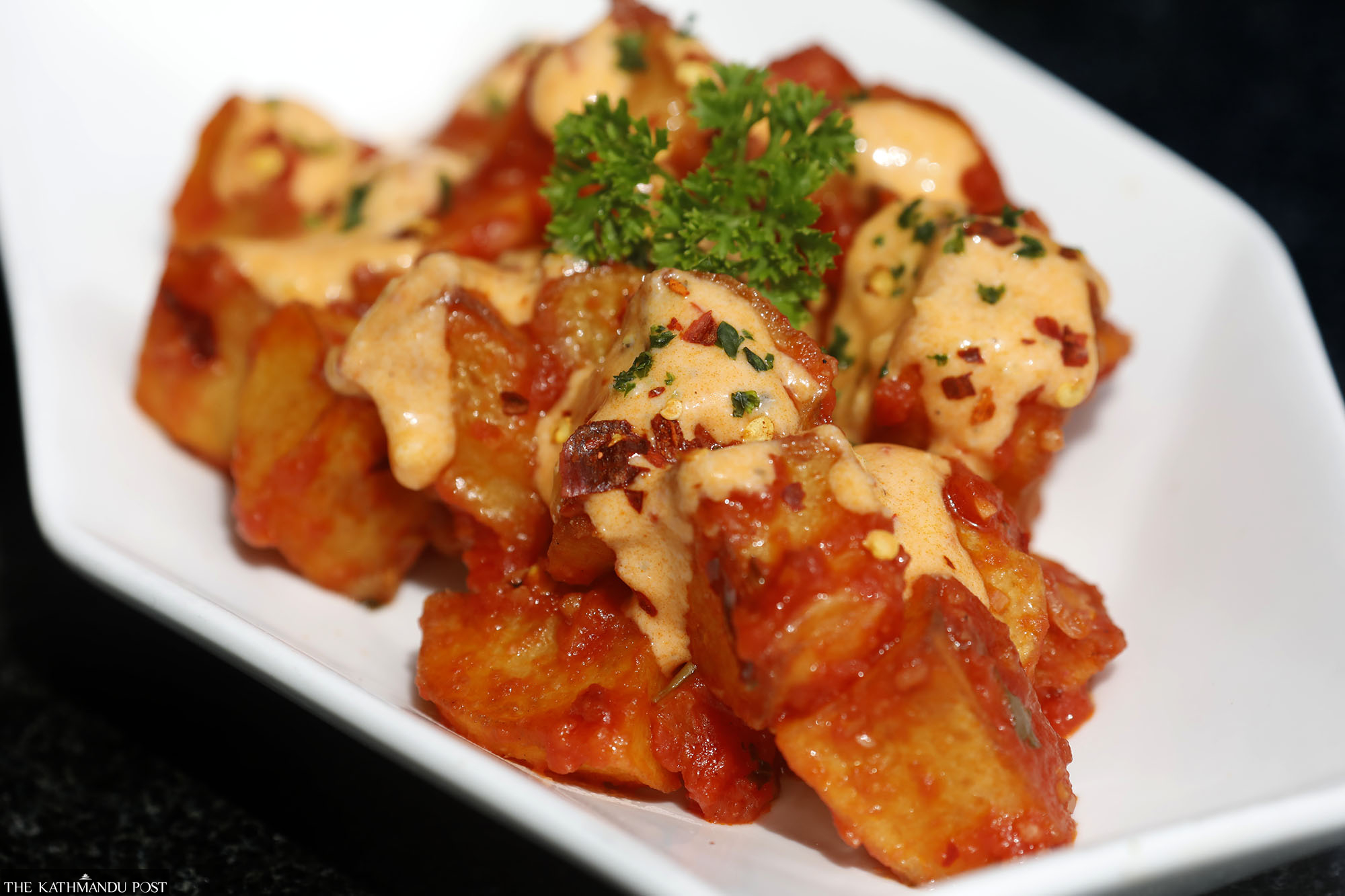 Elite Joshi/TKP
Patatas Bravas is basically fried potatoes with a strong taste. It is often served with creamy aioli and a hot tomato sauce. Terrace Garden's version of the dish had tender and fluffy potatoes. I would recommend this to those who like a bit of spice in their food. And this is spice done well. It isn't anything crazy, just spicy enough for you to feel some heat on your tongue.
I found Patatas Bravas very versatile. It can be eaten as a meal, a snack, or a side dish for a main dinner. I feel this is a must-try when you visit Terrace Garden.
Gambas al Ajillo
Rs1,575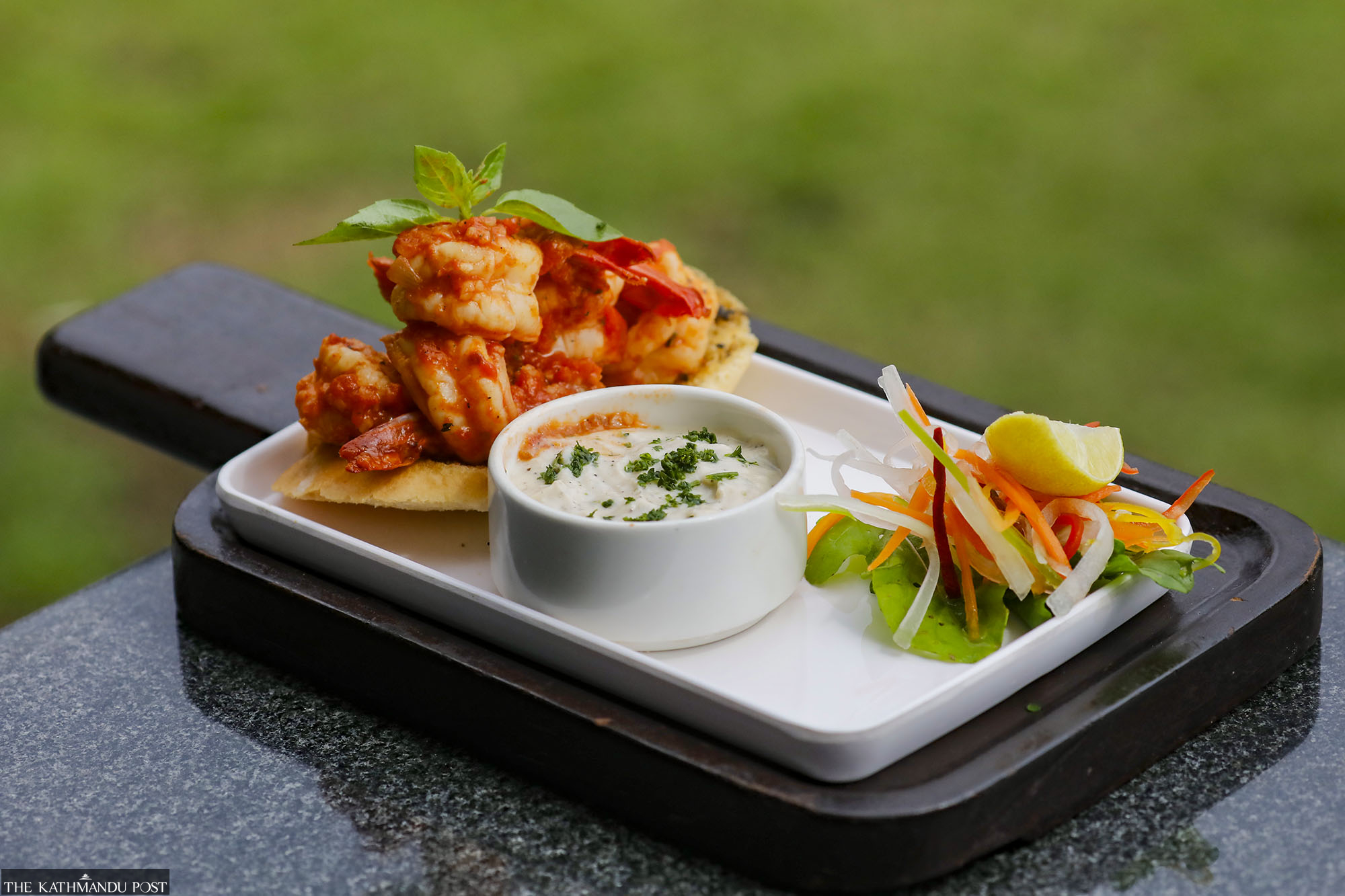 Elite Joshi/TKP
The Gambas al Ajillo was truly a sensory experience. It is shrimp cooked with lots of garlic and olive oil. When it was being brought to our table, the delightful aroma of garlic and shrimp permeated the whole restaurant, enticing my senses and arousing my appetite.
I loved how tender and juicy the shrimp was. The garlic-infused olive oil provided a delicious coating that complemented the shrimp's sweetness. This was my favourite dish out of everything I tried at Terrace Garden.
Terrace Garden Restaurant
Location: Radisson Hotel, Lazimpat, Kathmandu
Opening hours: 3:00 pm to 10:00 pm on weekdays
Parking: Inside hotel premises
Price: Inclusive of all taxes
Smoking: Allowed in the balcony area
Children friendly
---
---