Hotpot spots to warm up your winter
The Post reviews five restaurants around Kathmandu that serve the Chinese delicacy.

bookmark
Published at : January 13, 2023
Updated at : January 13, 2023 08:41
Kathmandu
In a city with an electic mix of Chinese and Tibetan restaurants, the brothy hotpot makes for a great winter food.

Most Sichuan restaurants in the city offer Sichuan hotpot with two broth choices—spicy and non-spicy. Mind you, the spicy version is not only oily but also comes with copious amount of mouth-tingling chilli and Sichuan pepper. What makes Sichaun hotpot particularly interesting is the long list of vegetarian and non-vegetarian (ingredients to choose from. The broth is also served either spicy or non-spicy. As the broth starts simmering, diners dunk in it their choice of vegetarain and non-vegetarian ingredients and the cooking is done right on the table.
On the contrary, the broth in Tibetan hotpot, popularly known as gyakok, is mild. The ingredients are also pre-cooked and the dish is served in a metal pot and in the middle of it is a chimney, which is filled with charcoal embers.
Here are five restaurants that you ought to visit if you are in mood for some hotpot.
Nelpa Restaurant, Ekantakuna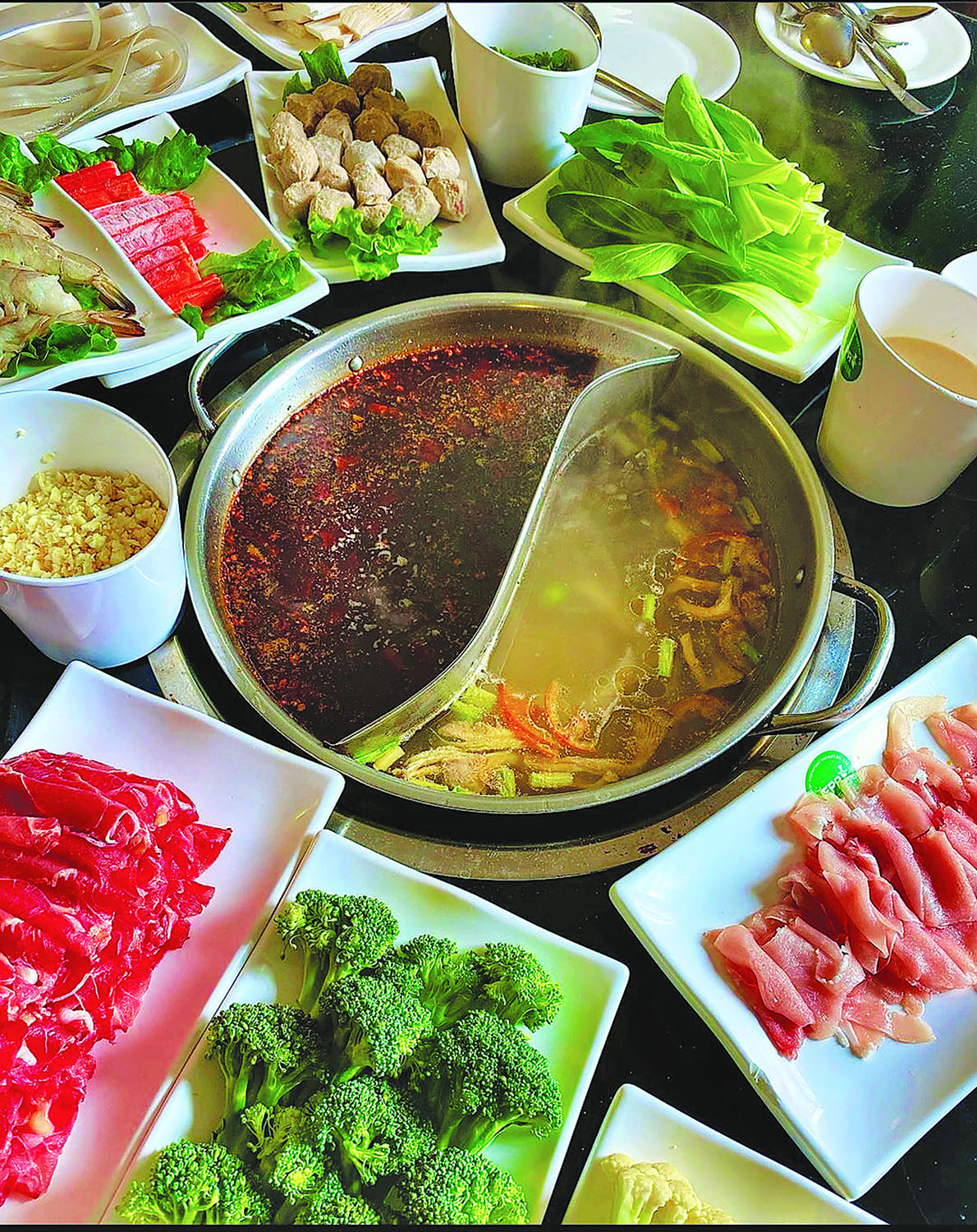 Photo courtesy: Nelpa Restaurant's Instagram
Located in Ekantakuna, near European Bakery, Nelpa Restaurant is a three-year-old family-run Chinese restaurant. Since the owner's wife is Chinese, she ensures that the dishes served are authentic.
Nelpa's Sichuan hotpot comes with 75 different vegetarian and non-vegetarian ingredients to choose from. It also has an option of single pot (Rs 800) and double pot (Rs 1,400), which can be had with two broth options.
Contact: 01-5551880
Parking: Available
Opening hours: 10am to 9:30pm (open throughout the week)
Cost (for two people): Starts at Rs 3,000
Hotel Tibet International, Bauddha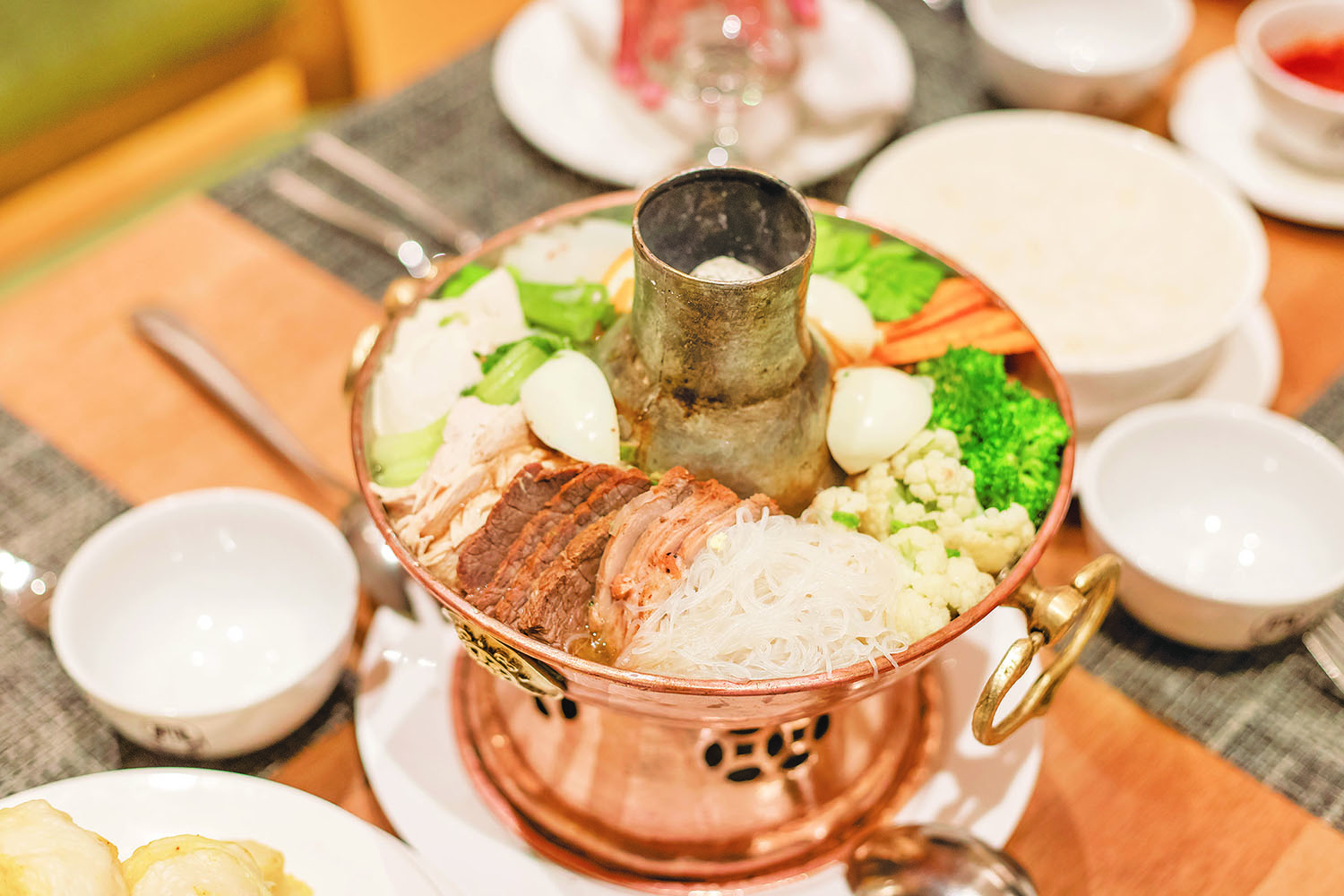 Photo Courtesy: Hotel Tibet International
Established in 2012, this Tibetan-themed hotel opened Norbulingka Terrace Restaurant on its seventh floor in 2019. The restaurant has kept a multi-cuisine menu since it started and serves authentic Tibetan hotpot.
The Terrace restaurant has made its gyakok a three-course meal. They start with the Tibetan momo (chicken/veg) as appetiser, followed by gyakok that has a variety of meats (shrimp, pork, chicken and fish) and vegetables. The hotpot comes with side dishes of tingmo (Tibetan steamed bun), glass noodles, and rice. Once done, guests can opt for a dessert of their preference. The minimum order has to be for two people.
Contact: 01-4488188
Parking: Available
Opening hours: 6:30am to 10:30pm (open throughout the week)
Cost (per person): Rs 1,995 per person
Bouddha Sichuan Hotel, Bauddha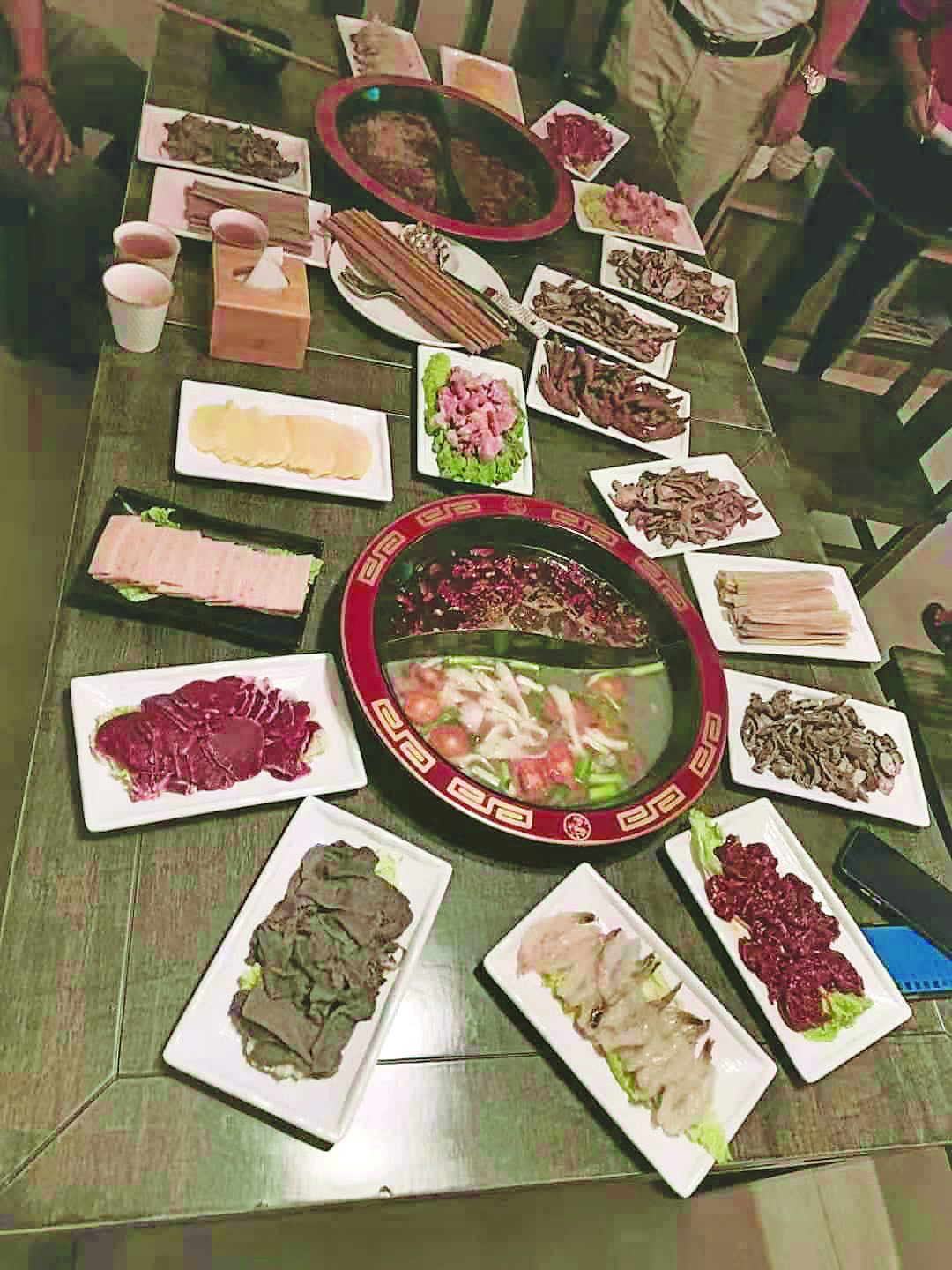 Photo courtesy: Bouddha Sichuan Hotel's Facebook
The restaurant at this relatively new Bauddha-based hotel serves a Sichuan style hotpot.
What makes the restaurant's hotpot interesting is the choices of non-vegetarian ingredients—with options ranging from fatty intestines to pig tongues. Vegetarian ingredient options include, bamboo, sea kelp, and black fungus among others.
Contact: 9851277624
Parking: Available
Opening hours: 6am to 9pm (open throughout the week)
Cost (for two people): Starts at Rs 2,000
Zhonghua Restaurant, Thamel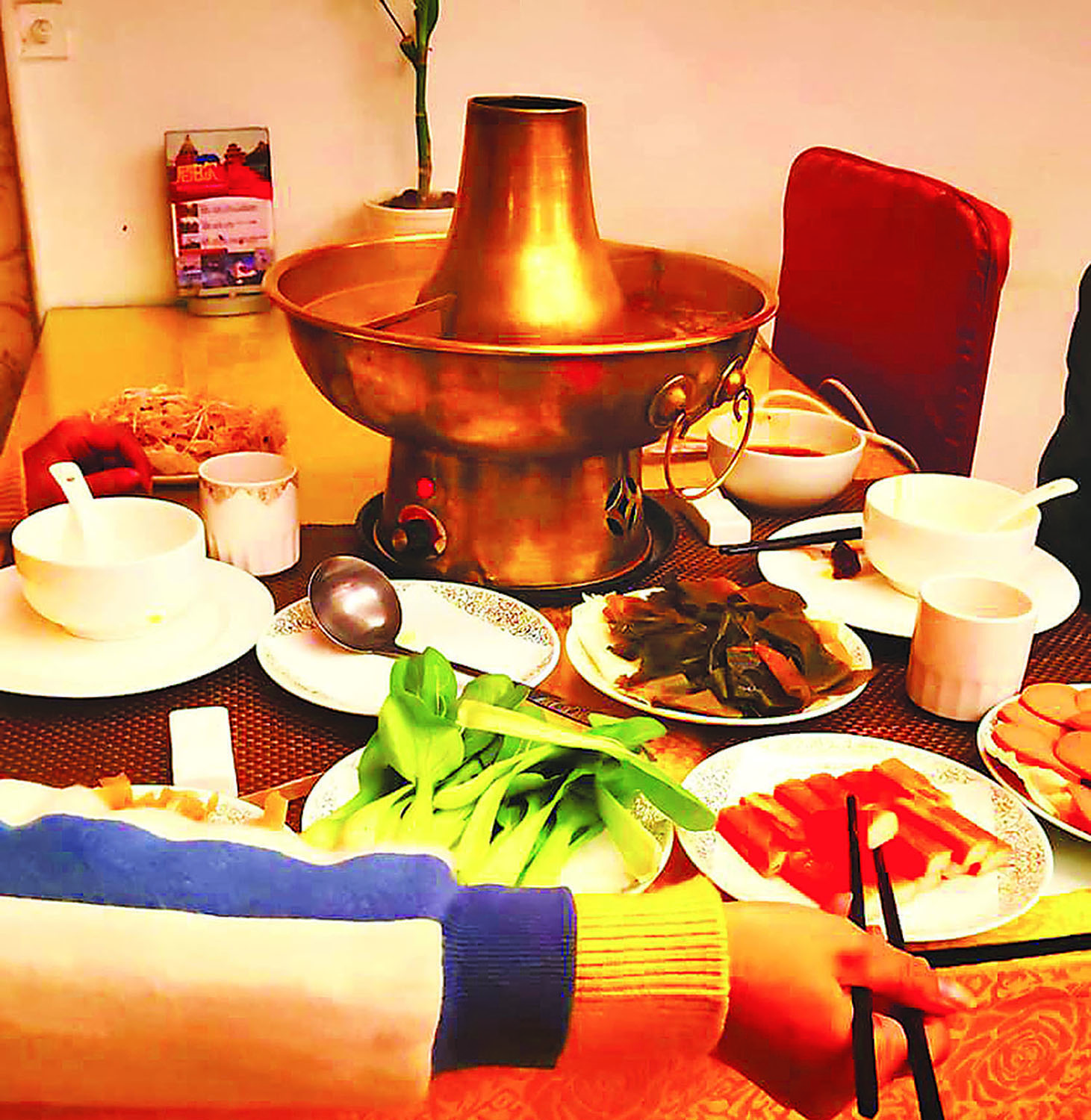 Photo courtesy: Zhonghua Restaurant's Facebook
Zhonghua Hotel's namesake restaurant is one of the more popular Sichuan restaurant in Thamel. The establishment has around 30 different vegetarian ingredients for its hotpot. Non-vegetarian options include chicken, fish, beef, and pork.
The restaurant also provide diners with the option of mini-hotpot and multi-stock hotpot. The mini-hotpot is perfect for two diners and costs around Rs 2,000. The starting price of the multi-stock hotpot is from Rs 4,000.
Contact: 9801129222
Parking: Paid parking
Opening hours: 10am to 9:30pm (open throughout the week)
Cost (for two people): Rs 2,000 (mini hotpot)
Dechenling Garden Restaurant, Thamel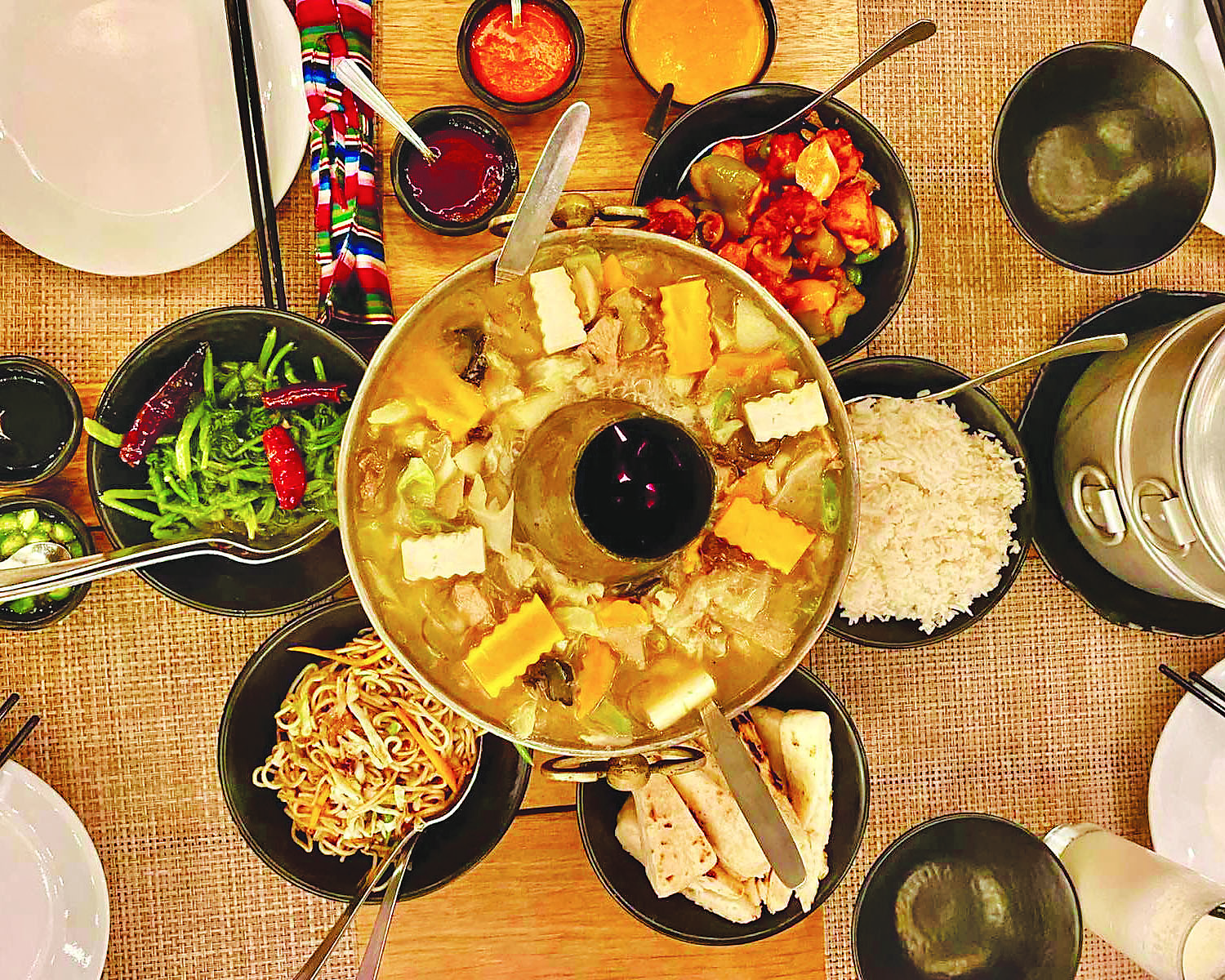 Photo courtesy: Dechenling Garden Resturant's Facebook
This Tibetan/Bhutanese restaurant in Thamel has been serving Tibetan hotpot since 1989. The restaurant's hotpot ingredients include seasonal vegetables and several types of meat. The dish also comes with six different side dishes of rice, momo, spinach, chicken chilli, noodles, and bread.
Dechenling Garden provides an unlimited amount of side dishes given that you order for 4 people or more.
Contact: 01-4512158
Parking: Available (only for two-wheelers)
Opening hours: 11am to 9:30pm (open throughout the week)
Cost (per person): Starts at Rs 2,000
---
---