The rise of K-fashion
A key reason for the increasing popularity of Korean fashion trends is the influence of K-pop artists.

Photo courtesy: IVE_TWT/TWITTER
bookmark
Published at : March 1, 2023
Updated at : March 1, 2023 08:29
Globalisation has led to the spread of cultural practices, including food and fashion, beyond national borders. People today have more exposure to diverse cultures than ever before, which has greatly influenced how we eat, dress, and live.

Fashion images in magazines, music videos, films, the internet, and television have contributed to the creation of a 'global style' that transcends borders and cultures. The fashion industry has become more globalised in recent years resulting in fashion trends and styles spreading quickly around the world, with people in different countries and cultures adopting them.
Korean fashion has become a global phenomenon in recent years and has significantly impacted the global fashion industry. The country has become a trendsetter in the Asian fashion scene, with its unique style and innovative designs capturing the attention of fashion enthusiasts all over the world.
One of the key reasons for the rise of Korean fashion's popularity is the influence of K-pop artists. K-pop groups like BTS, Blackpink, Twice, Seventeen, Stray Kids, NCT, New Jeans, and many others have become global sensations and have a massive fan following worldwide. Their unique style and fashion sense have inspired fans to dress like them, and Korean fashion has become synonymous with K-pop fashion. As a result, Korean fashion brands and designers have gained a lot of popularity and recognition worldwide.
A hallmark of Korean fashion is the emphasis on a youthful, fresh, and playful aesthetic. Korean fashion often features bright and bold colours, oversized and loose-fitting garments, and unique and quirky prints and patterns.
Korean fashion has a distinct style that is different from Western fashion. It combines traditional and modern elements, focusing on clean lines, bold colours, and innovative designs. This unique style has captured many Nepali youths' attention and influenced how many Nepali young adults dress today. Most commonly, we can see many Nepalis incorporating elements like oversized shirts, layered clothing, and statement accessories into their outfits.
The K-drama formula: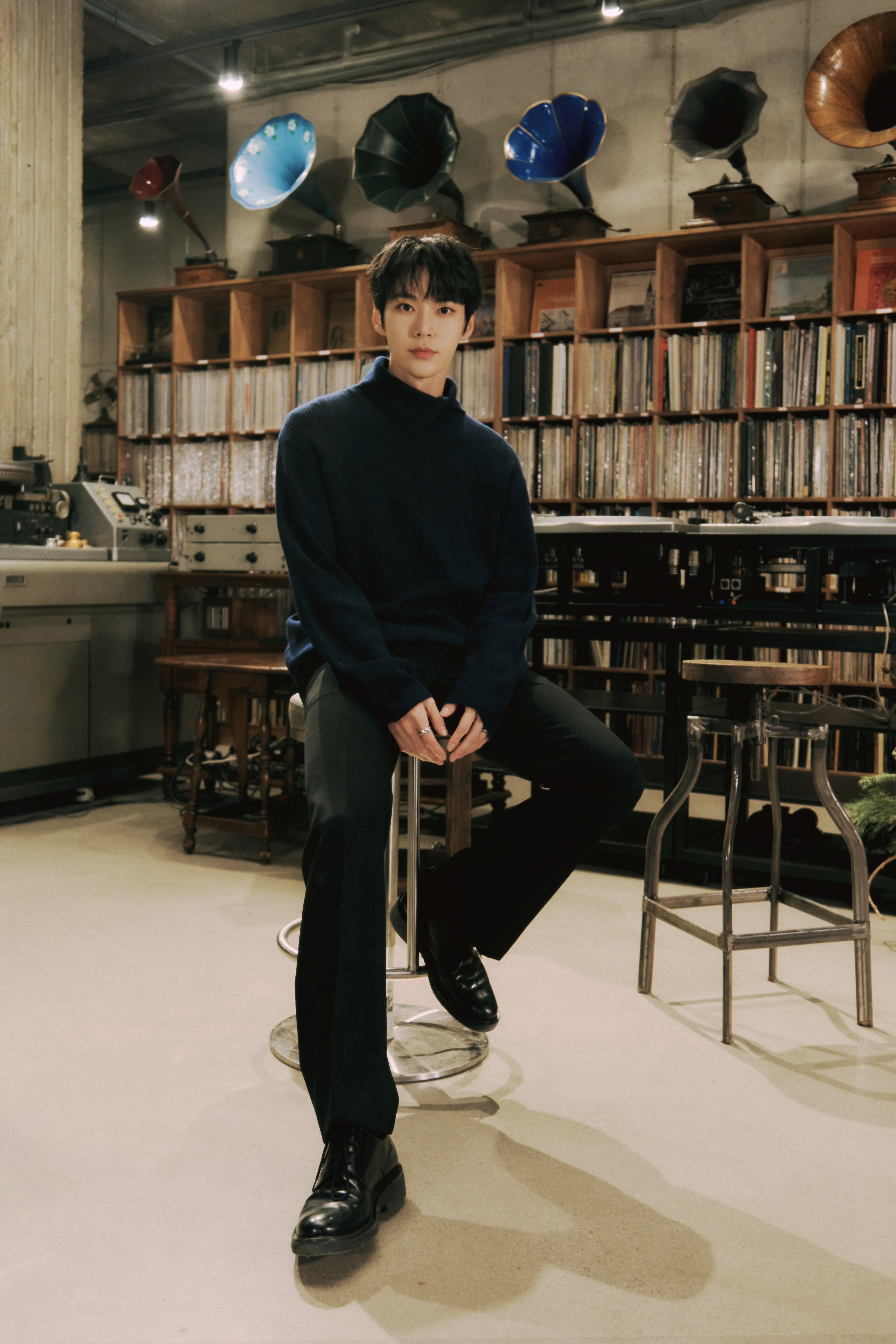 Photo courtesy: NCTSMTOWN_127/TWITTER
Korean dramas, or K-dramas, are known for their stylish and trendy fashion. Here are some common fashion trends you may see in K-dramas:
Layering: Layering is a popular fashion trend in Korea. K-dramas often feature characters wearing multiple layers of clothing, such as a shirt under a sweater, a jacket over a blouse, or a scarf over a coat.

Blazers: Blazers are a staple in K-drama fashion, adding a touch of sophistication and professionalism to an outfit.

Monochrome outfits: Monochrome outfits, where all the clothing is one colour or shade, are common in K-dramas and can create a sleek and sophisticated look.

Accessories: K-drama characters often wear accessories such as hats, scarves, and statement jewellery to add an extra pop of style to their outfits.
Resurgence of Y2K:
Photo courtesy: NEWJEANS_ADOR/TWITTER
It's interesting to see how fashion trends often cycle back into popularity, and it seems that the Y2K trend is currently making a comeback. This trend is characterised by bold colours, flashy accessories, and a mix of grunge and glam styles—everything that was popular in the early 2000s.
With its resurgence, we see a fusion of old and new elements. For example, wearing comfortable and casual pieces of clothing, such as baggy pants and oversized t-shirts, in bold colours and flashy accessories that were popular two decades ago. The trend is being embraced by Gen Zs, who are putting their own spin on it—mixing and matching different pieces to create unique and personalised looks. Some of the key Y2K fashion trends that have made a comeback include:
Low-rise pants: Low-rise pants were popular in the early 2000s. They sit lower on the hips than traditional pants and are often paired with crop tops.

Halter tops: Halter tops, which tie behind the neck and leave the back and shoulders bare, were also popular in the early 2000s and are now back in style.

Baby tees: Baby tees, which are cropped and form-fitting, were popular in the late 1990s and early 2000s and are now popular among youths.

Platform shoes: Platform shoes that feature a thick sole and add some height were an integral part of the 1990s and early 2000s fashion, and they seem to be one of the most popular styles of footwear right now.
---
---