Advancing pluralistic healthcare
The injustice done to traditional medicine must be rectified through its nationwide expansion.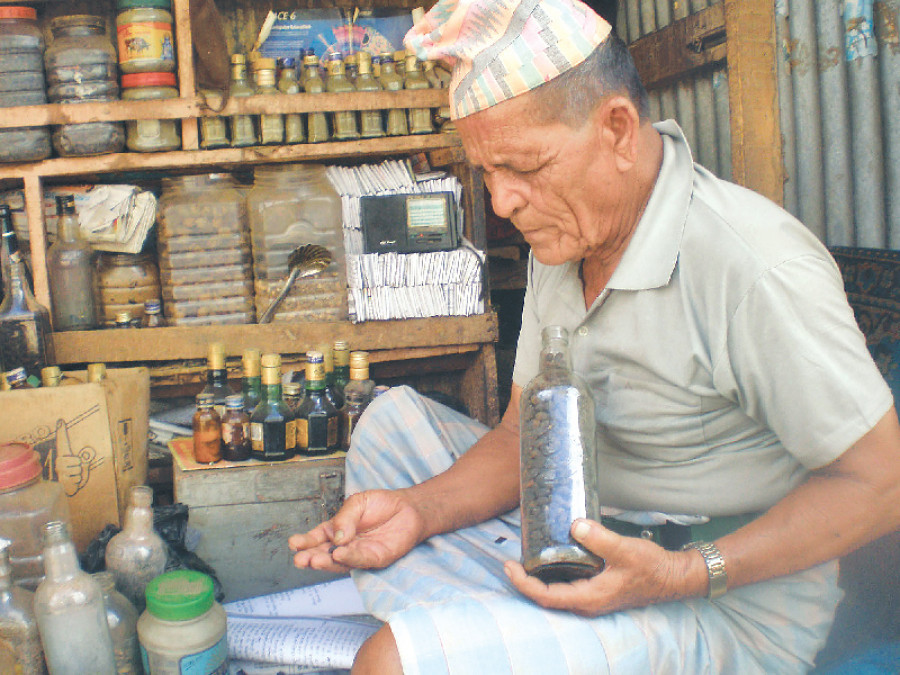 Post File Photo
bookmark
Published at : March 27, 2023
Updated at : March 28, 2023 07:06
Nepal has a long history of traditional systems of medicine including ayurveda, yoga, naturopathy, Unani, sowa-rigpa, and homoeopathy, as well as health traditions of jadi-buti and traditional healing. However, our healthcare system is dominated by biomedicine, marginalising traditional medicine methods and their legitimacy. The country, therefore, has not fully embraced medical pluralism.
Diverse forms of medicine and therapeutic traditions coexist in a pluralistic healthcare system. People can choose medicine based on their preferences, cultural backgrounds and their specific illnesses. It is the government's responsibility to advance a pluralistic healthcare system to meet the diverse healthcare needs of the people.
Undemocratic pluralism
In the Indian context, medical pluralism, according to Ritu Priya, professor of social medicine at Jawaharlal Nehru University, is "undemocratic" because only one medical system (biomedicine) wields power and controls the state's resources and authority. This is also true to Nepal. Biomedicine is like a massive tree under which traditional systems of medicines look like shrubs and herbs deprived of water and sunlight. Despite the official legitimacy, conventional medicine systems fall far behind in budgetary allocation, service delivery, educational institutions, and human resources for health.
Traditional medicine receives a meagre health budget. For instance, the Ministry of Health and Population received Rs32,954,405,000 in 2017-18, of which Rs643,173,000 (1.95 percent) went to the Department of Ayurveda and Alternative Medicine, which is responsible for the management of traditional and alternative medicine services.
In Nepal, with 201 hospitals, 189 primary healthcare centres, and 3,794 health posts, 4,184 public health facilities provide biomedicine-based healthcare. However, only 382 public facilities provide ayurveda services, including two hospitals, 14 Zonal Ayurveda Dispensaries, 61 District Ayurveda Health Centres, and 305 Ayurveda Dispensaries. Only one public hospital and one dispensary provide homoeopathy and Unani services.
In terms of educational institutions, 22 medical colleges offer bachelor courses (MBBS) with a total intake of around 2,000 seats, whereas only three ayurveda medical colleges offer bachelor courses (BAMS) with a total intake of around 120 seats. A college affiliated with Lumbini Buddhist University has started offering a Bachelor of Sowa Rigpa Medicine, and Kathmandu University has begun Bachelor in Yogic Sciences and Wellbeing with limited seats but there are none for Naturopathy, Homeopathy and Unani. Similar is the situation with the number of colleges and enrolment capacity for certificate-level courses. According to the 2021-22 annual report of CTEVT, the total enrolment capacity in certificate/diploma programmes was 17,372. But the total intake capacities for traditional systems of medicine was just 440 (ayurveda 320 seats, homoeopathy 40, yoga and naturopathy 40 and acupuncture, acupressure and moxibustion 40 seats).
The National Strategy for Human Resources for Health 2021-30 gives a figure of 267,891 registered human resources for health, of which only 5,544 are registered traditional medicine practitioners (5,071 ayurveda, 71 naturopathy and yoga, 174 acupuncture, and 228 homoeopathy and Unani), which is just around 2 percent of the total health workforce. The total sanctioned human resources under the Ministry of Health and Population is 31,592, of which only around 1,500 are with DOAA.
Rectifying injustice
Injustice towards traditional medicine systems must be rectified by increasing funds, developing human resources, establishing educational institutions, and expanding traditional medical facilities nationwide. In the public sector, there are only a few ayurveda hospitals outside Kathmandu valley, and none exists for other traditional systems of medicine. The number of traditional medicine facilities has not increased significantly during the planned development period. For example, before the beginning of the first plan in 1956, there were 343 ayurveda facilities, and now, even after the end of the 14th plan in 2019-20, there are just 382 ayurveda facilities. Similar is the case with homoeopathy and Unani, just one hospital in the last 70 years and that too now struggling to survive. Though state policy, as stipulated in the Constitution of Nepal, is to protect and promote ayurveda, naturopathy and homoeopathy systems. However, no public facilities are available for naturopathy and homoeopathy outside Kathmandu valley.
Watering one plant, expecting another to grow
Often, people consult multiple medical practitioners even for a single episode of illness. They may, for example, combine home remedies, local healings or ayurvedic medicine with biomedicine. Though pluralistic healthcare provides more choices and options for everyone, it does not benefit everyone equally; some benefit while others do not. Many people find it difficult to select appropriate care for their problems, resulting in treatment failure, complications, increased cost, and suffering. The solution to this problem is not monistic healthcare but the quality of medicine with an informed choice. People must have access to high-quality medicine, whether biomedicine, traditional medicine, or even folk medicine. The quality of traditional medicine must be improved by increased funding for training, education, research, and validation. It is absurd to water one plant and complain about the undergrowth of another. These systems also need water and sunlight to grow.
Integrating traditional healers
Even today, what is available as a traditional medicine to the rural masses is not the official ayurveda, homoeopathy and Unani but the local healing services the traditional healers provide. Less than one-third of Ayurveda practitioners practice in rural areas (urban 3,600 versus rural 1,630). In many rural settings, traditional healers serve as the primary source of care and, for some, the only source of care.
Traditional healers, now defined as paramparagat upacharak, such as herbalists, traditional vaidyas, amchis, spiritual healers and traditional midwives) whom a significant number of people consult for various reasons, have been practising informally, without getting registered. As an exception, 19 traditional healers are registered with Nepal Ayurveda Medical Council. The Department of Ayurveda and Alternative Medicine has recently drafted a Standard for the registration of traditional healers as per Article 22 (3) of the Public Health Service Act 2018. The Draft Standard requires traditional healers to be registered with the local governments to provide traditional treatment services. Traditional healers serving as informal providers must be brought under the regulatory framework by establishing standards for registration, certifying their practices, delimiting their roles, and building mechanisms for capacity-building activities.
Nepal appears to be moving toward a pluralistic healthcare system. Despite official commitments to advance ayurveda and other alternative medicines, the state of traditional systems of medicine is dismal. Nepal must expand traditional medicine services and integrate traditional healers into the national healthcare system in order to advance a pluralistic healthcare system.
---
---