Prosperity sharing is necessary to attain equitable growth
Growth-oriented policies, combined with redistributive public measures, can ensure Nepal achieving wealth.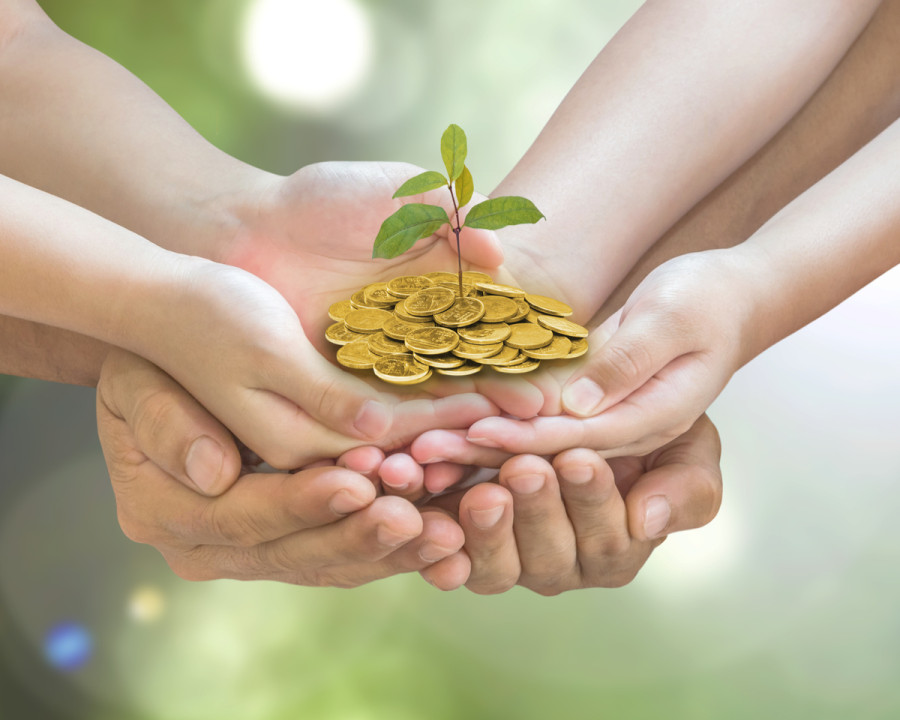 Shutterstock
bookmark
Published at : November 21, 2019
Updated at : November 21, 2019 08:06
The principal agenda of practically every country in the world today is economic development and prosperity. Economic growth leads to prosperity. But there also needs to be an equitable distribution of the growth output, which if monopolised by the privileged upper class will lead to greater income disparity. Therefore, the focus of public policy should be the sustained improvement in the quality of life of people who live in poverty. In particular, the emphasis is to seek faster income growth for the bottom 40 percent of the population. To improve the living conditions of low-income groups, an essential requirement is the creation of economic opportunities which will also contribute to promoting national production and output.

Prosperity sharing, a well-accepted notion in the contemporary world, involves sharing the increased output from economic growth among a larger section of the people—particularly the underprivileged with low income. The goal of shared prosperity and equity can be achieved with a combination of higher broad-based growth and redistributive public measures. Prosperity sharing is not sustainable with mere redistributive measures sans the accompanying growth. Similarly, the traditional approach, of hoping that higher growth alone will automatically spur trickle-down effects, has also outlived relevance.
Positive developments

The Millennium Summit at the UN in 2000 defined eight Millennium Development Goals (MDG) with measurable targets and deadlines for improving the lives of the world's poorest people. The goals to be achieved by 2015 ranged from poverty eradication, universal primary education, gender parity, reduction of maternal and child mortality, to environmental sustainability. The Sustainable Development Goals represent the new agenda passed by the UN member countries in 2015, to be achieved by the year 2030. The 17 goals also relate to improved living conditions. These goals, among others, include zero hunger, zero poverty, quality education, gender equality and reduction of economic inequality.
Experience in recent history, particularly in the post-1990 period, indicates that there has been significant progress in poverty alleviation together with prosperity sharing. The number of people experiencing extreme poverty fell from 1.85 billion in 1990 to 736 million in 2015. In 2015, only 10 percent of the world's population earned less than $1.90 per day, the poverty income threshold, compared to 36 percent in 1990. Even in South Asia, the population suffering from extreme poverty came down from 47 percent in 1990 to 12 percent in 2015. In 70 out of 91 countries where data is available for the period between 2010 and 2015, growth in annual income and consumption of the poorest 40 percent of the population has been positive. In 49 out of the 70 countries, the income growth of the bottom 40 percent has been faster than the average.
Nepal has also made remarkable progress in poverty reduction and prosperity sharing in the post-1990 period. The country represents a unique case that is characterised by good progress in poverty and other social indicators over time despite a relatively low growth rate. Significant progress has been made in maternal and child mortality, poverty alleviation and inclusive growth, better than the South Asian average. The average life expectancy in Nepal is 70.6 years, compared to the South Asian average of 69.3 years. Nepal had met almost all MDG targets even before the deadline. In 2017, Nepal had the highest score in South Asia in the Global Hunger Index developed by the International Food Policy Research Institute, measured in terms of under-nourishment, child stunting and child mortality. According to the 2018 Inclusive Development Index developed by the World Economic Forum, Nepal ranked at 22nd position among 77 countries. The UNDP Human Development Report has also ranked the country as one of the fast movers in the non-income human development index. The GINI coefficient, measured by the World Bank, which was 43.8 in 2003 declined to 32.8 in 2011. The consumption level of the bottom 40 percent of the households grew almost twice as fast than that of the upper 60 percent between 2004 and 2011, showing remarkable performance in shared prosperity. The country has also made noteworthy progress in the multidimensional poverty index, the headcount ratio dropping from 59 percent in 2006 to 29 percent in 2014.
Pathways

Jagdish Bhagwati, a well-known economist of international repute, has emphasised the strategy of double-barreled reforms. The first requirement is accelerating and sustaining growth, making it more inclusive and broad-based. This will create employment opportunities for poorer sections to lift them out of poverty. The second track of reforms relates to a redistributive approach to benefit the poorer section. The scope for the second track will widen with increased growth; a higher public revenue potential creating space for larger-scale redistributive programmes, which would not be possible under a low growth scenario. Obviously, there are crucial elements for prosperity sharing in a changing world. Some important policy measures are necessary to achieve these twin goals.
The priority need is a growth-oriented economic policy that would promote investment, particularly in the wider labour-intensive areas with potential for higher productivity—including the agriculture sector. Emphasis on higher productivity should go side by side with increasing the minimum wage level based on productivity rise. Furthermore, higher public investment is required in the education and health sectors—to promote skills, a healthy workforce, entrepreneurship and innovation—together with a poverty-focused social protection program. Another important sector in the Nepali context is a higher investment in infrastructure including road transportation, power, irrigation, drinking water and other socio-economic services. Quality infrastructure will not only contribute toward raising productivity and promoting investment but also to raise income levels and the quality of life of people living in remote and underdeveloped regions. Improved infrastructure is a precondition not only for higher growth but also for inclusive development for shared prosperity through an impact on the lives of the marginalised people living in remote and inaccessible areas with poor access to economic services.
International dimension

The concept of prosperity sharing equally applies to the inequality between nations. SDG 10, pertaining to inequality reduction, refers to both disparities within countries and between countries. It pleads for enhanced representation of the voices of developing countries in global decision making on economic and financial matters. The imperative of higher resource flows to developing countries is also recognised, including the proposition of 0.7 percent of the GDP of developed countries being used as development assistance (of which 0.2 percent of GDP is to be earmarked for least developed countries), foreign direct investment, and technology transfer. Other expectations include differential treatment in trade terms to promote exports from developing and underdeveloped countries, assistance to ensure debt sustainability through low-interest soft loans, and debt relief when necessary. Development partnership between developed and developing countries is an integral part of international cooperation in the modern world. Low-income countries like Nepal have benefitted from development partnership with donors, including multilateral bodies. The challenge, however, is to raise aid effectiveness to build up capacity and enhance outcome through appropriate policy measures based on working experience in specific conditions.
***
What do you think?
Dear reader, we'd like to hear from you. We regularly publish letters to the editor on contemporary issues or direct responses to something the Post has recently published. Please send your letters to tkpoped@kmg.com.np with "Letter to the Editor" in the subject line. Please include your name, location, and a contact address so one of our editors can reach out to you.
---
---