There are days when I can't sleep unless I read
'I was always like a lost, unhappy tourist in parliament. Tours are supposed to be fun and the parliament absolutely wasn't. So, I returned home to my books.'

Keshav Thapa/TKP
bookmark
Published at : March 30, 2023
Updated at : March 30, 2023 12:11
Kathmandu
Narayan Dhakal is well-known as a political storyteller, activist of Nepal's left movement, journalist, poet, essayist, and philosophical commentator. He has published various books such as Pretkalpa, Hazaar Mile ko Bato, Shokmagna Yatri, and Brishav Vadh, among others.

I was eager to get to know him as a person. Beyond his powerful words and remarkable achievements, I was surprised to see such a simple and down-to-earth man. After overcoming the dusty roads of Mulpani, we came upon Dhakal calmly speaking with his wife in his aagan–white hair, sullen eyes, and deep voice. The seasoned author spoke with regard and passion. His wrinkled visage radiated wisdom and experience, but the gleam in his eyes revealed his innate youth.
Dhakal was the deputy editor of the Annapurna Post for ten years, from 2058 to 2068 B.S. He was also a member of parliament and an active politician. When I asked him what drove him away from politics, he gave a gentle smile and said, "I was always like a lost, unhappy tourist in the parliament. Tours are supposed to be fun and the parliament wasn't. So, I returned home to my books. My love for literature walked me home."
And thus began our book talk.
What first drew you to books and reading?
My father and grandfather were avid readers while I was growing up. My granddad was an astrology scholar who was also interested in law. I frequently saw him reading the Geeta, Mahabharat, or Ramayan. He would also read a lot of astrology-related books. My father, too read a lot. Both of them instilled in me a love of books from a young age.
My reading at school was limited to classroom texts. There were conversations about books, particularly religious fiction, but I never read anything other than course books. It was only after SLC and joining a college that I was introduced to reference books. The college environment was different. Teachers encouraged us to read beyond our text materials. I don't remember the first book I read, but I started reading Nepali fiction, non-fiction, and poems and slowly also shifted towards Hindi literature. I put a lot of effort into learning English literature. It was a tough nut to crack, but soon I discovered that it was simple as well.
What kind of books do you like reading?
I like to read fiction. It's as basic and appealing as if it were its own planet. While I am interested in literature, reading fiction alone is insufficient. I also read poetry and plays. I enjoy reading European plays. Some of my favourite authors include Henrik Ibsen and George Bernard Shaw. I also read various natures of plays in Hindi. I also enjoy Nepali essays. If they have philosophy and politics, they are the cream of the crop in my opinion. After leaving science, I studied Economics. Hence literature on political economy appeals to me as well. I'm currently reading a book called 'Manushya aur Dharmachintan', which connects philosophy with history. I'm liking it as well. I can't go a single day without reading. If I go a day without reading, it haunts me the next day. There are days when I can't sleep unless I read.
What do you think about the reading habits of youths these days?
I am in my seventies, thus I am a man of an older generation who is unacquainted with current scientific and technological innovations. Nowadays, youths have discovered their own universe within technology, where they may make friends, speak, and spend hours online. This explains why books aren't one of their top concerns. Nonetheless, I see a lot of young individuals that read a lot. In my own family, one of my grandchildren does not read at all and instead spends his time on computers. My other grandchild enjoys fantasy books and reads authors such as Enid Blyton.
While it is true that reading habits are gradually declining, we cannot deny that reading has never been a natural instinct of mankind. This is a habit that people formed and adopted after becoming disconnected from nature. We were formerly like any other animal in the animal realm. Reading has always been an acquired skill. So, I don't mind if the younger generation doesn't read much. For me, however, reading is a way of life. It makes me feel alive.
Which of your own books is your favourite?
When I first started writing, I wrote impulsively with a lot of sentiments and less intellect. My writings became more refined with time. I can't pinpoint and choose a personal favourite. But my readers have found 'Pretkalpa' really interesting. I have stories of individuals approaching me after reading the book and claiming that they could relate to Pretkalpa without having read any literature. 'Brishav Vadh', a story about the death of an ox, is very close to my heart. This book isn't going to make you cry. Yet I admire this book's symbols, analogies, and historical relevance. I hope this particular work is translated so that I can have dialogues about the premise with writers and readers from all across the world.
Which Nepali writers and works do you like the most?
One of my favourite novels is 'Ghamka Pailaharu' by Dha Cha Gotame. If we successfully translate this book, the rest of the world will understand the plight of Nepali literature. Another of his works that I appreciate is 'Yeha Dekhi Teha Samma'. One of my favourites is 'Alikhit', written by his brother Dhruba Chandra Gautam. Manu Brajaki's stories are also incredible. Those are genuine Nepali stories that accurately portray the country. I enjoy Parijat's poetry. I also hope that the rest of the world has the opportunity to read them.
What books, in your opinion, should be translated into Nepali so that a larger Nepali audience can appreciate them?
There are a lot of books from world literature that I wish were translated into Nepali. I could read Russian literature only in Hindi or English. Sometimes I wonder if it would have been a completely different experience if I could have read those novels in Nepali.
Europe is regarded as the origin of the novel. I wish that many European novels, not just those from England, but also from France and Russia, were translated into Nepali. We should plan and carry out the bulk translation. We should translate and read everything from Charles Dickens to F Scott Fitzgerald. 'The Great Gatsby,' by Fitzgerald, made me think a lot. It is contemplative to consider how money can ruin the foundation of all human interactions. Books like this require translation.
We must not overlook Latin American and African literature. We should introduce authors such as Cervantes, Chinua Achebe and Chimamanda Ngozi Adichie to Nepali readers. There are writers from nations far younger than Nepal whose politics may be weak, but their literature is outstanding. All of these books should be accessible to us.
What are you working on next? Do you have plans of writing an autobiography?
I am working on a collection of essays which is titled, 'Antim Paat' inspired by O Henry's story title, 'The Last Leaf'. The writings will cover a wide range of topics, including human emotions, society, and politics. I also want to finish my last novel. I doubt I'll write an autobiography. In prior works–where there are tales, self-criticism, and self-analysis, among other things—I have already left biographical notes.
What do you think about literary criticism in Nepal?
I am always concerned about Nepal's dearth of literary critics. I've always blamed the universities, or Pragya Pratisthan, for failing to produce fresh critics. But now I see that it is past time for authors to become critics. As literary critics, they should wield the pen and create the path for Nepali literature to thrive and follow a specific direction.
What do you think about the future of Nepali literature?
Modern Nepali literature does not even have a 100-year history. The progress has been slow, but it is in the correct direction. The younger generation is going deep into Nepali literature, asking probing questions and attempting to uncover our actual identity. The new generation, who are looking for a bigger identity of Nepal to present to the world, gives me a lot of optimism for Nepali literature.
Narayan Dhakal's book recommendations:
The Brothers Karamazov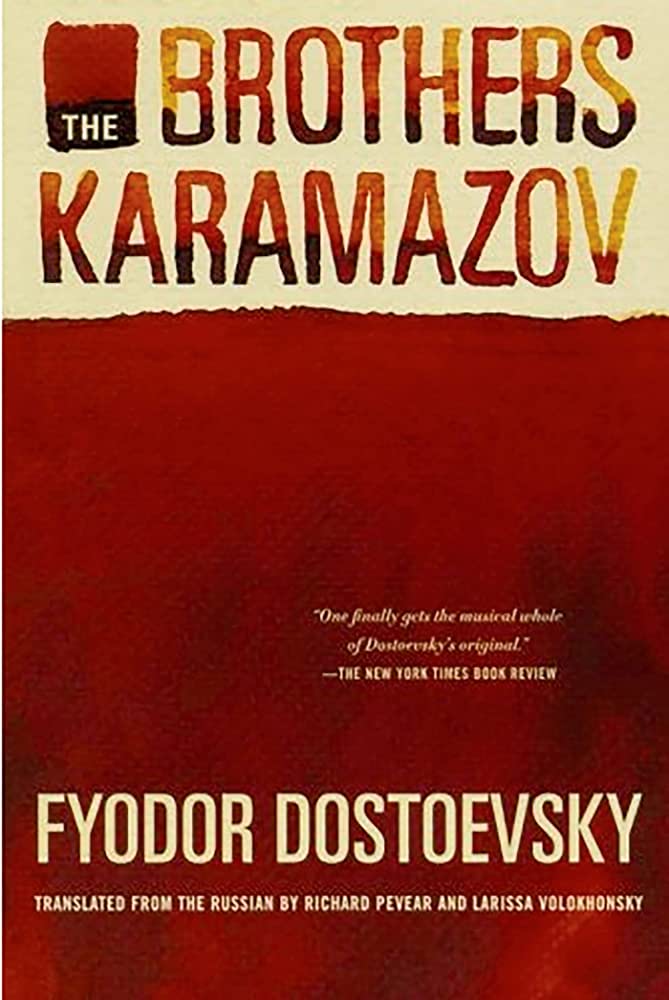 Author: Fyodor Dostoyevsky
Publisher: The Russian Messenger
The Great Gatsby
Author: F Scott Fitzgerald
Publisher: Charles Scribner's Sons
Petals of Blood
Author: Ngũgĩ wa Thiong'o
Publisher: Heinemann African Writers Series
The God of Small Things
Author: Arundhati Roy
Publisher: Random House (USA)
Half of a Yellow Sun
Author: Chimamanda Ngozi Adichie
Publisher: 4th Estate
Dhupi Salla Ra Laliguransko Fedma
Author: Parijat
Publisher:2 Phoenix Publications
---
---