The man behind the mic
Sanjay Silwal Gupta shares his unconventional journey from a call centre worker to a successful RJ and podcast host, all the while maintaining an authentic and down-to-earth approach to life.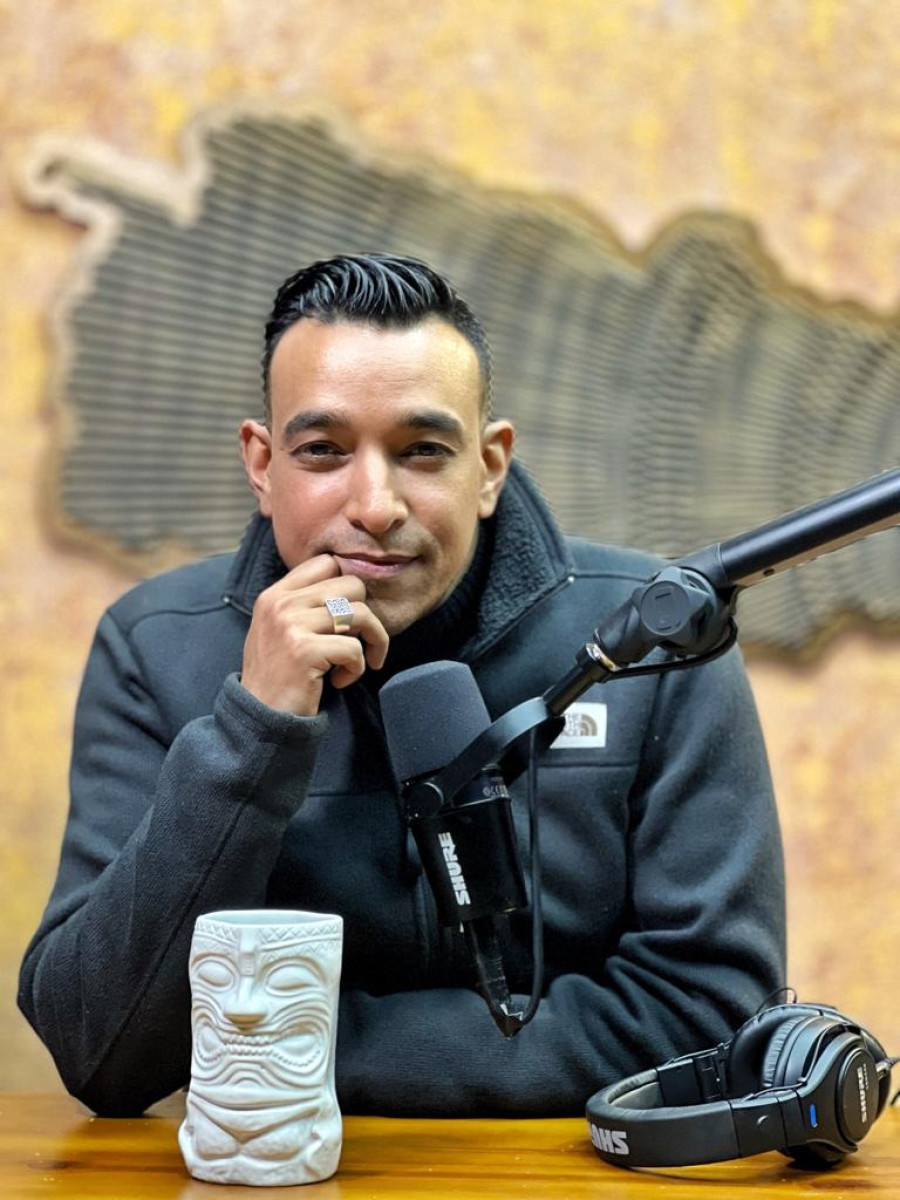 Sanjay Silwal Gupta Photo: Courtesy of Sanjay Silwal Gupta
bookmark
Published at : September 11, 2023
Updated at : September 16, 2023 11:31
Kathmandu
Sanjay Silwal Gupta is no different in real life than what we see on TV and the stage. His deep, reverberating voice and the effortless confidence he exudes are the defining essence of who he is. This is what I gathered when I met him at his studio. As he recounted his illustrious fifteen-year career in the media industry, he jokingly says, "I'm still the same person I was when I started. Nothing to unpack there." The knowing glint in his eyes, however, tells a different story.

We never know what life has in store for us, and the start of Gupta's media career is a testament to that. Like most young adults, he wasn't sure which direction he wanted to take careerwise. Having studied +2 in commerce, he looks back at this time with a twinge of regret, wishing he had pursued something more fitting for his personality over a subject that had loads of mathematics—something he wasn't all that good at.
Growing up shy, Gupta was quiet and introverted and didn't mesh with the crowd well, which made him an unlikely candidate for the media scene. In fact, the very first job that he took on had little to do with media and television. Gupta worked at a call centre for about three years (from 2005 to 2008)—selling websites over the telephone from 6 pm to 2 am.
It was only when he was 18, confused and weary about the direction he wanted his future to take, that he decided to apply at Radio Kantipur after seeing an opening. After a few rounds of interviews, he secured a position as a Radio Jockey (RJ).
"Being an RJ has been the highlight of my media journey. The uncertainty and apprehension I felt as I sat before the mic the very first time, followed by my gradual transformation into a confident and passionate broadcaster, are irreplaceable to me," Gupta reminisces.
His work at Radio Kantipur laid the foundation for the rest of his media career. He hosted a diverse range of radio shows—from call-in programmes where he chit-chatted with people from all around Nepal to formal interviews with ambassadors and politicians. Later, he also worked as a television presenter, hosting a show called 'Play it on' on Nepal Television.
As his career gained momentum, thoughts of further studies took a backseat for Gupta. Looking back, he believes it was the right choice for him, as he found a footing in the media scene and has loved working as a host and presenter all these years. He reveals that he doesn't regret not continuing his studies as lack of formal education hasn't hindered his career in any way.
Sometime during his fifteen years of working in the media field, he also discovered an affinity for hosting and emceeing events. Having hosted over seven hundred events to date, he still finds himself, time and again, returning to the stage. He points out the 'The Closeup Love Fest' held in Nepalgunj in 2009 as the event that instilled a kind of love and delight in his chest about emceeing that made him want to continue doing this more. Gupta's love for this event is unwavering, to the extent that he clears his schedule to ensure his availability whenever it is announced.
"At times, I've even called the event organisers myself to let them know I'm available. This event is very dear to my heart," Gupta shares.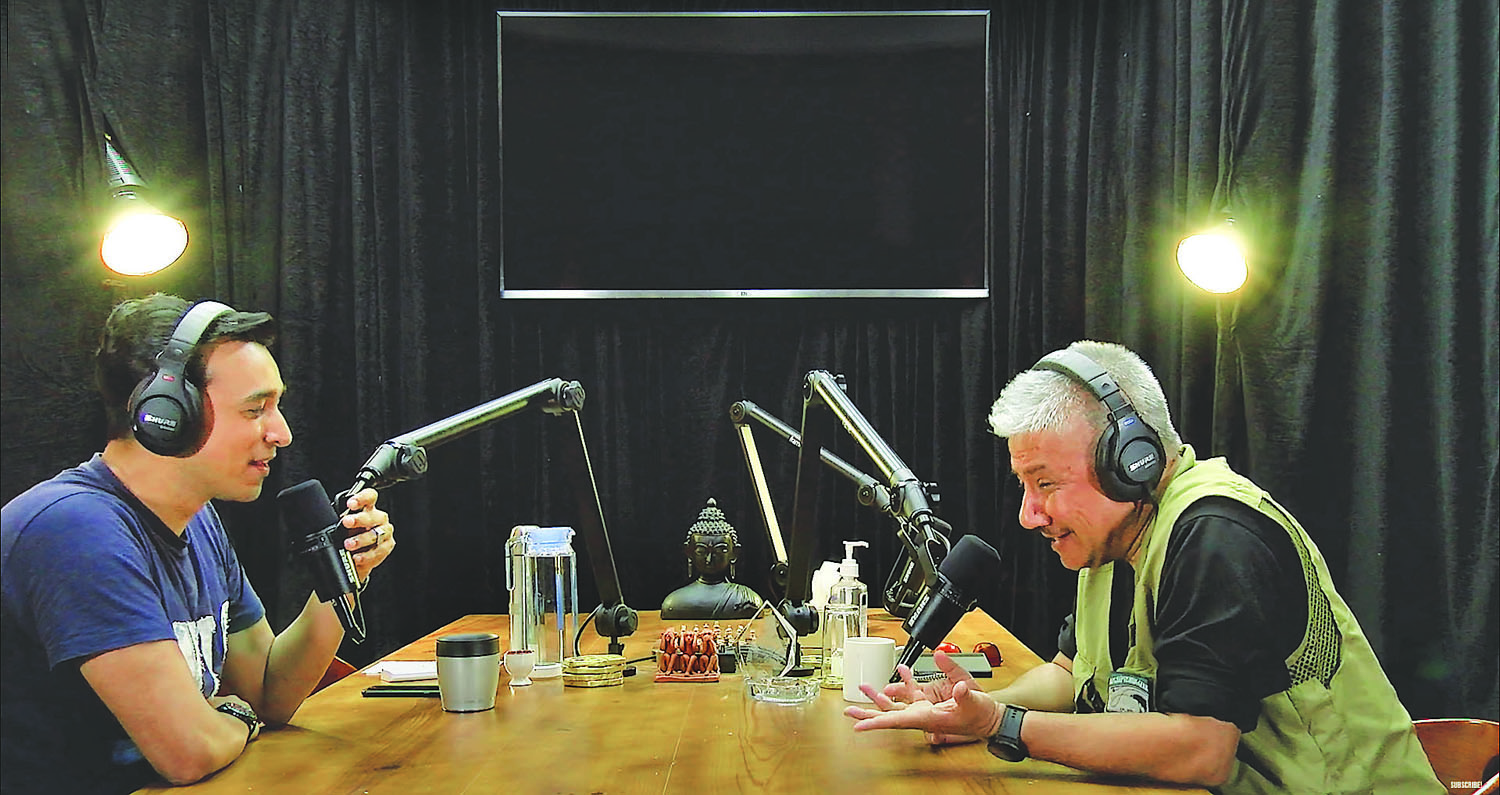 Gupta with Bhusan Dahal in an episode of 'On Air with Sanjay'. Screengrab from YouTube
The stage is not the only place where Gupta thrives. A natural thrill seeker, he took on the role of a judge in the adventure reality show, 'Pulsar Dare Venture' for three years. The show, filmed in Ladakh, India, was the first Nepali reality show shot outside Nepal. Gupta explored the challenging terrains on his bike while also shouldering the responsibility of evaluating the participants during the show.
Gupta's journey in the entertainment industry also led him to act in two movies. His debut feature film, 'Safar', was shot entirely in the US, and depicted the story of three close friends on a road trip. In his subsequent movie, 'Happy Days', he shared the screen with Dayahang Rai and Priyanka Karki, and only remembers the happiness and contentment he felt during these shoots. He also revealed that he is set to play a villain in an upcoming movie.
During the pandemic, he started his own podcast. 'On Air with Sanjay' began airing in 2021 and has since released over 350 episodes. Gupta, the very epitome of an extrovert, shares that he spends hours talking to his guests before the camera even starts filming. By the time the recording begins, he has already forged a friendship with them, which makes the filming and shooting all the more smoother.
"I attentively listen to everything my guests have to say, not just for the podcast, but also because I want to know them personally. And by the time we're actually discussing things in the podcast, we talk casually as friends," says Gupta.
The podcast covers a wide range of topics, including politics, music, sports, literature, health, science and entertainment. But Gupta's personal fascination lies towards space and astronomy.
"When we finally invite an astrophysicist or an astronomer to our podcast, I'm going to be all over them, trying to satiate my fascination about the galaxy and the unknown," he says.
Gupta attributes his success to the passion he has for his craft. He never pursued anything specific in his life, not even money. Instead, he did what he enjoyed, which has led him to where he is today.
"I often tell people that I've never worked a day in my life. I've enjoyed and loved every single experience, and I consider myself fortunate to have experienced minimal work-related pressure," says Gupta.
---
---