Albatross: More than just a band
Once an underground metal outfite, Albatross today is a rock sensation, synonymous with the music genre in Nepal.

(From left) Avaya Siddhi Bajracharya, Sunny Manandhar, Sirish Dali and Kismat D Shrestha. Photo courtesy: Albatross
bookmark
Published at : May 26, 2023
Updated at : May 26, 2023 10:33
Kathmandu
In April of 2004, four young boys, in their early twenties, entered a recording studio in Lainchaur to record a few of their originals. Little did they know, the album would go on to become a rage amongst Nepali music listeners.

What started as an impromptu decision propelled the band into fame.
Formed in 1998 as a three-piece school band, Albatross is a Kathmandu-based Nepali rock band celebrated for their distinct sounds and relatable lyrics. A household name, synonymous with rock music in Nepal, the band comprises four members—Sirish Dali, Sunny Manandhar, Avaya Siddhi Bajracharya and Kismat D Shrestha.
While most consider their 2005 release 'Jo Jas Sanga Sambandhhit Chha' to be their debut album, the band had released an album—'Hi: Fly'—prior. But that album was far from what listeners today relate the sound of Albatross to. The 1999 release was a heavy rock/metal album.
'Hi: Fly', however, was reflective of the band back then. Albatross was a prominent underground metal band during the late 90s and early 2000s. It was only after the return of Dali, the lead vocalist, from the US in 2002 that the band developed the sounds they are widely celebrated for today.
Bajracharya, the band's bassist, shares that Dali's return opened a new realm of musical possibilities, allowing them to experiment with sounds other than metal.
"After Sirish returned, we were able to try various styles of music other than metal. His melodic voice and pitch made it possible for us to try and create songs that appealed to many," said Bajracharya.
"We were mostly doing covers before he [Dali] joined us," shared Manandhar, the band's guitarist. "We focused on originals after his return, eventually creating 'Jo Jas Sanga Sambanddhit Chha'."
However, the band did not create the five-track anthology with the intention of releasing it for the masses. They only gave in to the idea of releasing the album after the family members of the band's former drummer, Dipesh Hirachan, listened to the songs and insisted they release the album.
"Our journey as a band was never planned. Neither the genre nor the number of years we would be active for," says Dali. "We were just four boys with a shared passion for music."
Even after the band decided to release the album, the process remained in limbo. The songs eventually made their way to the listeners, as a result of 'piracy', and fast spread amongst the masses via Bluetooth sharing.
"Back then, we didn't have easy access to the internet. Bluetooth sharing was how most of us discovered and listened to new music. That's how I also found Albatross," shared Shrestha, who joined the band in 2012 after the departure of the band's former drummer Niraj Bajracharya.
Despite the frequent changes in the lineup in the initial days, the band has managed to maintain relevance and relatability among music listeners. The band has been able to release consistent music, in quantity and quality, invariably for more than two decades since its inception.
The four-piece credit their strong bond and relationship with each other for the longevity of the band.
"Albatross is more than just a band. We're friends first and band members later," said Manandhar, who instituted the idea of 'Albatross' along with Bajracharya.
The veteran guitarist also ascribes the crew members who work behind the scenes to bring the band's vision to life. Like their sound engineer Sagun Shrestha, who has been with the band for over a decade.
"We love doing live shows, which also happens to be a huge part of our journey. Sagun's expertise and inclusion in our shows has helped better both ours and the audiences' concert-going experience."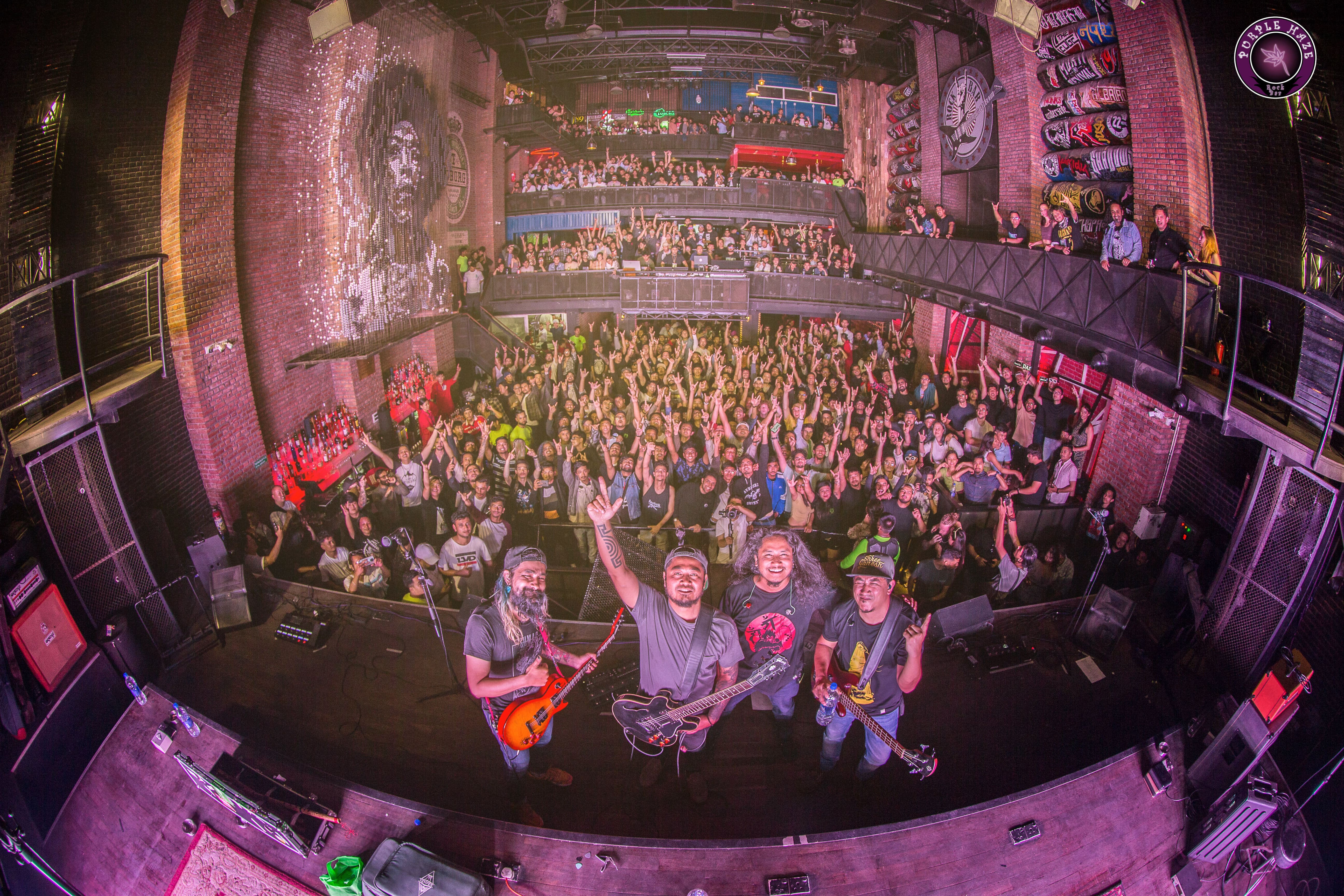 Albatross during the 'Raat ko Rani' album launch at Purple Haze, Thamel. Photo: Courtesy of Samir Shrestha/Albatross
As for Dali, he believes that their authenticity is what keeps them relevant.
"Often artists limit themselves, in terms of sound and expression, to cater to the demands of their audience. We, as a band, don't conform to that belief," shares Dali. "We want our audiences to accept us for who we are. That, I think, is the reason for our longevity."
Now in their 25th year, the band recently released their fourth official studio album, 'Raat Ko Rani', which was launched at a concert in Purple Haze, Thamel on May 13.
Unlike traditional albums, a majority of the songs from 'Raat Ko Rani' were released as singles over the years leading up to the official release. This, the band says, was a calculated move.
"People don't have the time to sit down and listen to an entire album in one go. That's become an old-school practice," Shrestha said.
Each song has its own story to narrate. Releasing songs in bulk deprives the listeners of enjoying each song for what it is, the band members say.
With only one song from the nine-track album yet to be released, Dali believes that publishing the songs as singles has allowed the listeners to understand the essence of each song.
Shrestha calls the anthology well-balanced. One that can appeal to people from all walks of life.
"There are heavy-rock genre songs on the album, like 'Hell's Kitchen 2.0', then there are much lighter ones, like 'Asha Nirasha'."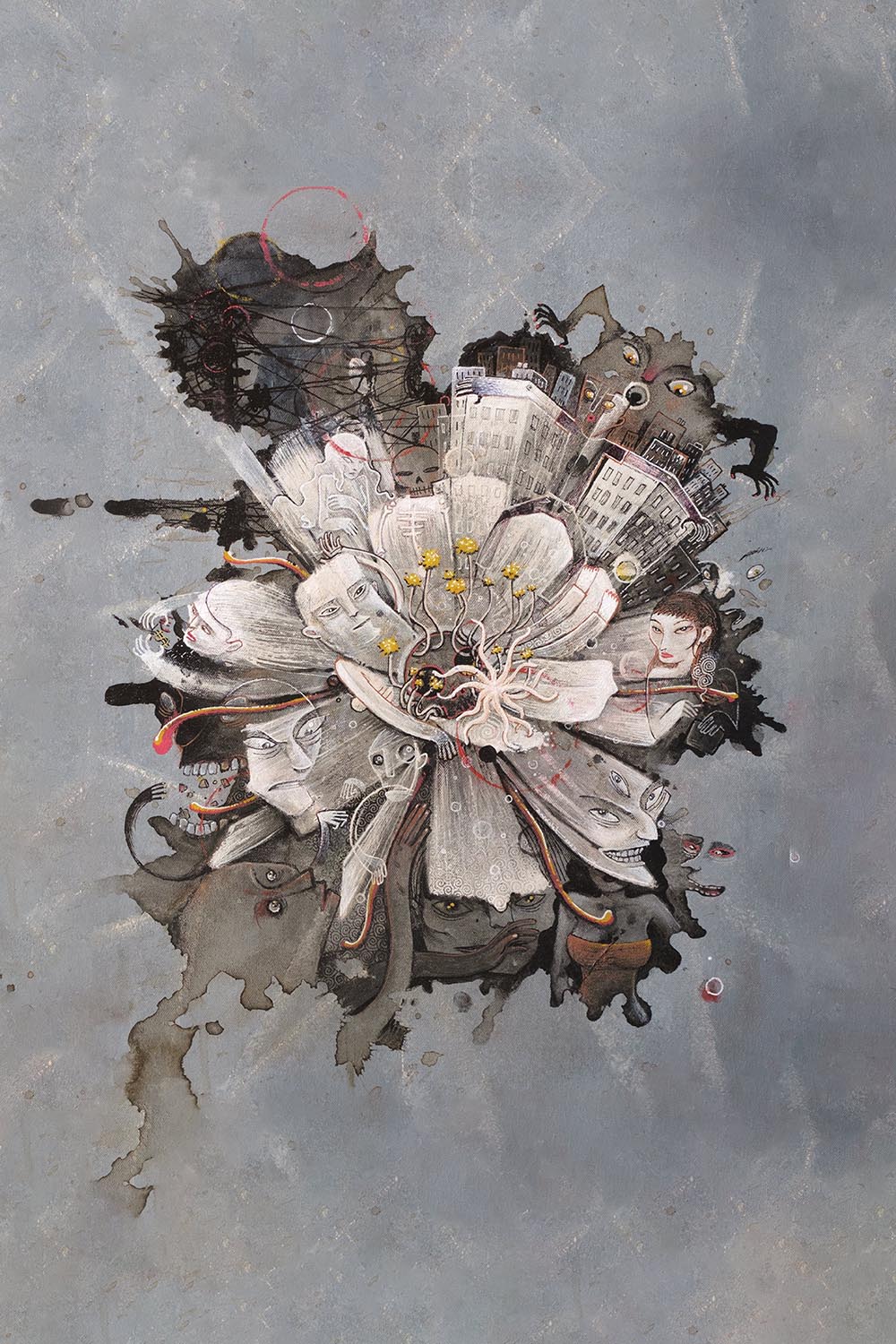 Album cover for 'Raat Ko Rani' Photo courtesy: Albatross
But that alone isn't why the band considers their fourth studio album well-rounded. The title in itself is a clever wordplay, they say.
"The nighttime is often associated with wrongdoings. There is an unwelcoming aura that the night carries. The title denotes people who come out at night, people like us [artists] who mostly work after dusk," Dali said.
On the other hand, 'Raat Ko Rani', the Nepali word for night-blooming jasmine, is also a flower that exudes an embracing aura, Dali further adds. "Like the title, the album is also a mixed bag of stories and sounds."
From their journey as an underground metal band to a globally recognised one, the band has been bestowed with numerous accolades. Among others, Albatross is also the only Nepali band to play at South by South West (SXSW) in Austin—an achievement the band wears proudly on its sleeves. However, for the band members, the accolades fade in comparison to the love they receive from their loyal fanbase.
"We look at international festivals, like SXSW, as experiences rather than achievements," says Dali. "Art without an audience is incomplete. So, to be relevant and relatable to our fans is our biggest achievement."
Over the years, the band has garnered a sizable following worldwide, allowing them to perform internationally. For Shrestha, being able to represent Nepal globally is also one of the biggest achievements.
"We've toured eleven countries so far. I believe that being able to represent Nepal internationally is also one of our biggest achievements. I hope we can continue to do that."
Whatever the future may hold for the quartet, they will continue to make music and experiment with the sounds. That they are sure of. For the time being, the band is busy with national and international tours.
They are all set to perform in major cities in Australia, the US, and the UK this June and July.
Albatross will conclude the Nepal leg of the album tour with an acoustic set at Moksh Bar, Jhamsikhel on May 26, Friday.
---
---