On a revolutionary road
Salil Maharjan has already made a big splash in the Nepali music industry and he wants to entirely change the music scene.

Salil Maharjan
bookmark
Published at : January 28, 2023
Updated at : January 28, 2023 09:26
Three years ago, on April 18, 2019, Salil Maharjan made his debut into Nepal's music scene with his hit single Chitta Bujhaunu. Today, thousands people know him through his music, not many know him for who he is.

When he was 8 years old, studying and living in a hostel at Budhanilkantha School, Salil Maharjan picked up his first instrument—a madal, but as all boys at that age do, he quickly moved-on to a more attractive instrument—rather, an instrument to make him more attractive to his classmates: a guitar. The switch in instrument came along with a change in his musical interests as well. Maharjan's interest was piqued by the metal genre of music, something that stuck with him through his career and is still part of him today.
During his time at Budhanilkantha, Salil Maharjan and his friends came together to form a band called Sabotage and they performed frequently at monthly school events and cultural days. The band also took part in the Kathmandu College of Management's 12th Inter College Music Competition (KCM ICMC) and Maharjan took home the Best Vocalist award.
However, Sabotage suffered the fate most bands formed in school do—as each member went their own way in life and the band stopped making music together. However, all members of the band still keep in touch and jam together—Nikesh Acharya, another Sabotage member, even produced Maharjan's song Chitta Bujhaunu.
Maharjan then took up A Levels at St. Xaviers, Maitighar and by then he also knew it was music he wanted to pursue as a career. During this time, he formed another band called Blue Skim with his seniors. The band came about from a compromise—Maharjan was the only one willing to sing metal songs, and the rest of the band were the only ones around willing to play metal songs. Blue Skim also took part in the 14th KMC ICMC, where Maharjan once again took home the Best Vocalist award. Unfortunately, the band broke apart just as it formed once everyone went their own ways and Maharjan went to the United Kingdom to study music through a diploma.
Maharjan expresses his dissatisfaction with how the Nepali society still does not take arts as a formal education. "My family didn't have a problem with me studying music. But my school did, my principals did, other people did. If they all didn't have a problem with it, I'd have studied music in Nepal," says Maharjan. His words ring true to anyone who's tried to pursue music in Nepal.
After moving to the United Kingdom, Maharjan became part of a new band called Space Monsters with his friends in Cheltenham. Space Jam was perhaps where he got the most success as a musical artist. Since the members were already studying music together, they found it easy to consistently come up with songs and played at a bunch of gigs. Maharjan's favourite moment in his career also came from Space Monsters: Maharjan performed with Space Monsters at the 16th Annual Wychwood Music Festival, where he was the only Nepali performer and attendee.
While one would think a musician would do a Bachelor's in Music Performance, or major in voice or an instrument, Maharjan's Bachelor's degree in Pop Music from the University of Gloucestershire is essentially a Bachelors of Business Administration in Music.
Maharjan claims the degree prepared him to take on music production, managing live performance events, and the business aspect of the music industry. Maharjan now works as a talent and event manager. This, he states, is just a stepping stone in what he wants to do with the industry in Nepal—bring waves of change and give music the recognition it deserves in this country.
It was during his time in the UK that Maharjan came into the limelight for the Nepali masses. After being asked by friends to write Nepali songs, he came up with his debut single—Chhita Bujhaunu, which now has a whopping 5.4 million views on Youtube.
Chitta Bujahaunu serves as more than just a hit song for Maharjan as it was a deeply personal project that came about through love. He explains that he wrote it about lovers in a long distance relationship and it came about when Maharjan was in a long distance relationship with his then-partner who lived in the US. Hence, the lyrics "laijau malai, angaliyera, timi janchau katai paschimai tira" (take me, in your embrace, where you're going in the west)—the United States being to the west of the UK.
As with Chitta Bujhaunu, Maharjan usually writes to express his personal experiences. He does not have a routine he follows to make music: he makes music when personal experiences drive him to make it. "I've had people offer me x-amount of money to write them a song, but I just can't force myself to write a song, no matter the money", claims Maharjan. As such, in the many years of making music, Maharjan has only been able to come up with 9 songs.
For Maharjan, making songs is a personal process. He needs the time and space to do it. Hence, in all of his collaborations, he first completes the song and only then reaches out to individuals and lets them add their own flavour to it.
While his method of creation may not fit into the contemporary model of making a living through music, it has enabled Maharjan to consistently produce songs that people can relate to on an individual level. However, Maharjan still has a liking for playing in a band. Unlike other band-members turned solo-artists, he never had creative differences with his band mates. "I like playing in a band because it gives me a sense of the music being complete. I don't want to be alone on the stage with a guitar", said Maharjan.
Maharjan has already made a big splash in the Music scene in Nepal but he claims he wants to create huge waves and change the music scene entirely—make it more accessible to new artists, remove the decades old unsupportive mentality around music as a career, and bring a long overdue change to the music industry in Nepal.
For Maharjan, a million views does not count as success—being known as "the man behind the change" counts as success. He may not be able to be the change he wants to see all alone but he aspires to be the reason it happens.
—
Salil Maharjan's music recommendations
Baby Come Back by Player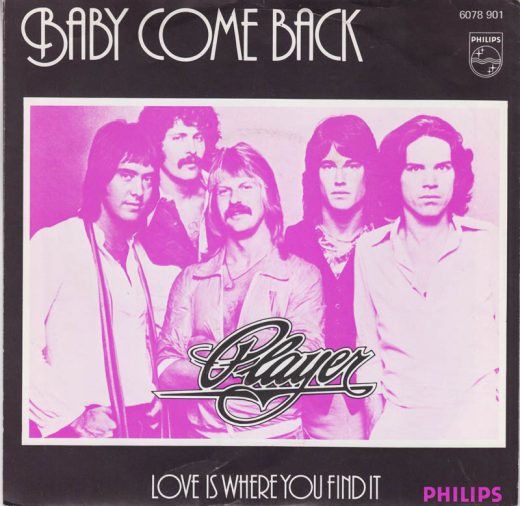 This is my favorite song to listen to right now. Baby Come Back has an intoxicating melody and listening to it somehow fills me with immense guilt and regret.
Bartender by T-Pain

This is my go-to club song. I listen to T-Pain's Bartender first and get hyped up before hitting any clubs around Kathmandu.
Malibu Nights by LANY
Any aspiring singer would get inspired by Malibu Nights' sentiments and emotions. The amazing piano playing in the track adds to its musical sophistication.

Yehi Ta Ho Maya by Nabin K Bhattarai
The guitar tune at the beginning and the wah-wahs and delays used in this pop track makes it incredibly catchy. You will have its melody stuck in your head for days after you listen to it.
---
---