Patchy Connection
I have been hearing a rumour that a smartphone can explode if you take calls from some spammers that show up in red or blue colours. Is this true?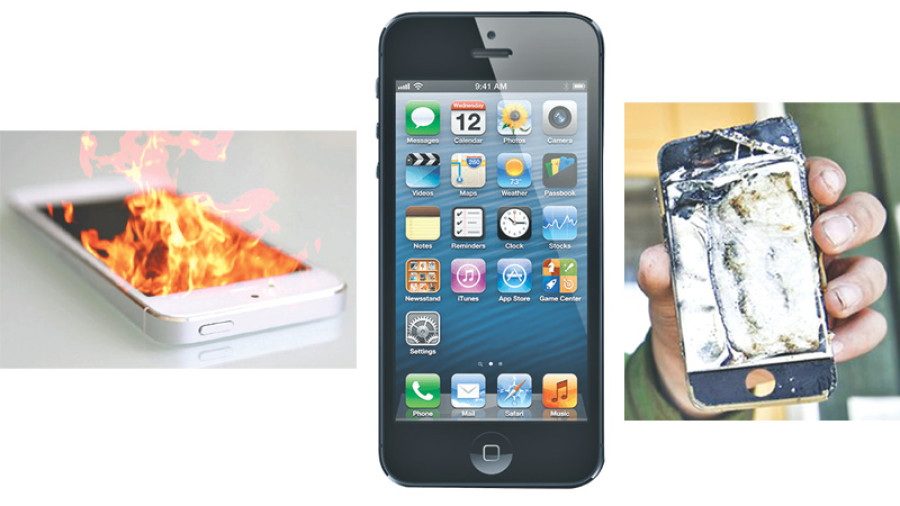 bookmark
Published at : January 3, 2017
Updated at : January 3, 2017 10:06
I have been hearing a rumour that a smartphone can explode if you take calls from some spammers that show up in red or blue colours. Is this true? Can a phone really explode after a malicious call?
—Charlotte Shrestha
Dear Charlotte,
While it might not be a good idea to pick up calls from spammers, they, however, can not affect your phone's hardware. Mobile security, for both Android and iOS, has developed quite significantly over the years and they're safe enough to not explode due the injection of some malicious code into your system. So, while I would not recommend taking these calls, you can stay assured that these calls will not cause your phone to explode but they might cause your phone to malfunction. The rumour is an internet rumour and should be taken with a grain of salt, but this particular rumour does not contain any truth to it, so I would recommend ignoring it.
I am using a Samsung Galaxy smartphone but the phone is not getting recognised on my computer. Whenever I connect my phone to my computer, I get an error that says "MTP failed". What exactly is MTP and how do I troubleshoot this problem?
— Khagendra Thakulla
Dear Khadendra,
Media Transfer Protocol (MTP) is a standard that makes the transfer of media files easier for your phone. MTP is an extension of the Picture Transfer Protocol (PTP) but is a protocol that makes the transfer of media files such as audio and video files possible. It is absolutely imperative that MTP works for the transfer of media files and if MTP is failing on your system, you need to fix it before you can transfer media files on to your device. The primary reason why you're getting this error is because your computer is not recognising your device as an MTP device, this is because of a driver error. Sometimes a quick reinstall of the driver is enough to fix the issue but if a driver re-install does not work you might have to manually fix the issue. If reinstalling the driver does not work, try uninstalling the driver from your device manager and navigate to Windowssystem32drivers. In this folder, rename two files: wudfrd.sys and winusb.sys with a .bk suffix. Now, plug in the device and through the device manager, update the drivers for you MTP device. If your system automatically creates the two files required, then your MTP device should show up on your computer. If this does not work and if you get an error while updating the driver, download MTP drivers for your device from the internet and unzip the file anywhere. While updating the MTP driver, point the installation to the driver folder where you downloaded the driver. Windows should recognise the driver and install the MTP driver. Once this is done, go back to the driver folder inside the Windows folder and rename the files that you changed back to the original filenames. Once this is done, unplug the device and plug it back in. This should ensure that your phone gets recognised by your computer. If nothing else works, maybe using AirDroid for wireless file transfer is the way to go.
I own an iPhone 5s and I am wondering how to disable the camera shutter sound when taking pictures with the phone. I can't see any options that let me disable the sound, is there any why that I can disable the shutter sound?
— Gobinda Sharma
Dear Gobinda,
Disabling the camera shutter sound is really simple on the iPhone. What you have to do is open the camera app and while the camera app is running, slide the silent toggle button to the silence side and this should ensure that the camera does not make a sound when taking a photo. If this does not work, you might have to edit system level codes to disable this feature. But for that, you need to jailbreak the phone. Since Apple does not provide a dedicated shutter sound option, set your phone to the silent mode while taking pictures or just mute the whole device altogether.
---
---