Illustrating the voices of children
In recognition of World Children's Day, on 20 November, UNICEF Nepal collaborated with the British Council to organise a series of comic workshops for kids—here are the results.

Aarti Kumar Jha's comic depicts a story about human trafficking and the all-important issue of how unsuspecting women are made promises of marriage, job opportunities, and better lives, and are trafficked.
bookmark
Published at : November 16, 2019
Updated at : November 17, 2019 13:29
Thirty years ago, world leaders made a promise to all children, everywhere, to protect and fulfill their rights, by adopting the UN's Convention on the Rights of the Child.
In the lead up to the celebration of this promise on World Children's Day on 20 November, UNICEF Nepal—in collaboration with the British Council—organised a series of comic workshops.
Recognising comic art as a playful, engaging storytelling tool, the workshops sought to give children the basic skills to combine words and art in creative ways, and help them better internalise, express and exercise their various rights.

Two comic workshops—one each in Kathmandu and Janakpur, held in late September and early October—were held for more than 40 girls and boys between the ages of 12 and 16.
The workshops, led by leading artists Promina Shrestha and Bandana Tulachan of British Council's Creating Heroines project, consisted of sessions on the technical aspects of comic-making as well as discussions on children's rights issues, wherein the kids were encouraged to communicate their understanding and experience of their rights.
These are excerpts of comics produced by children who took part in those workshops.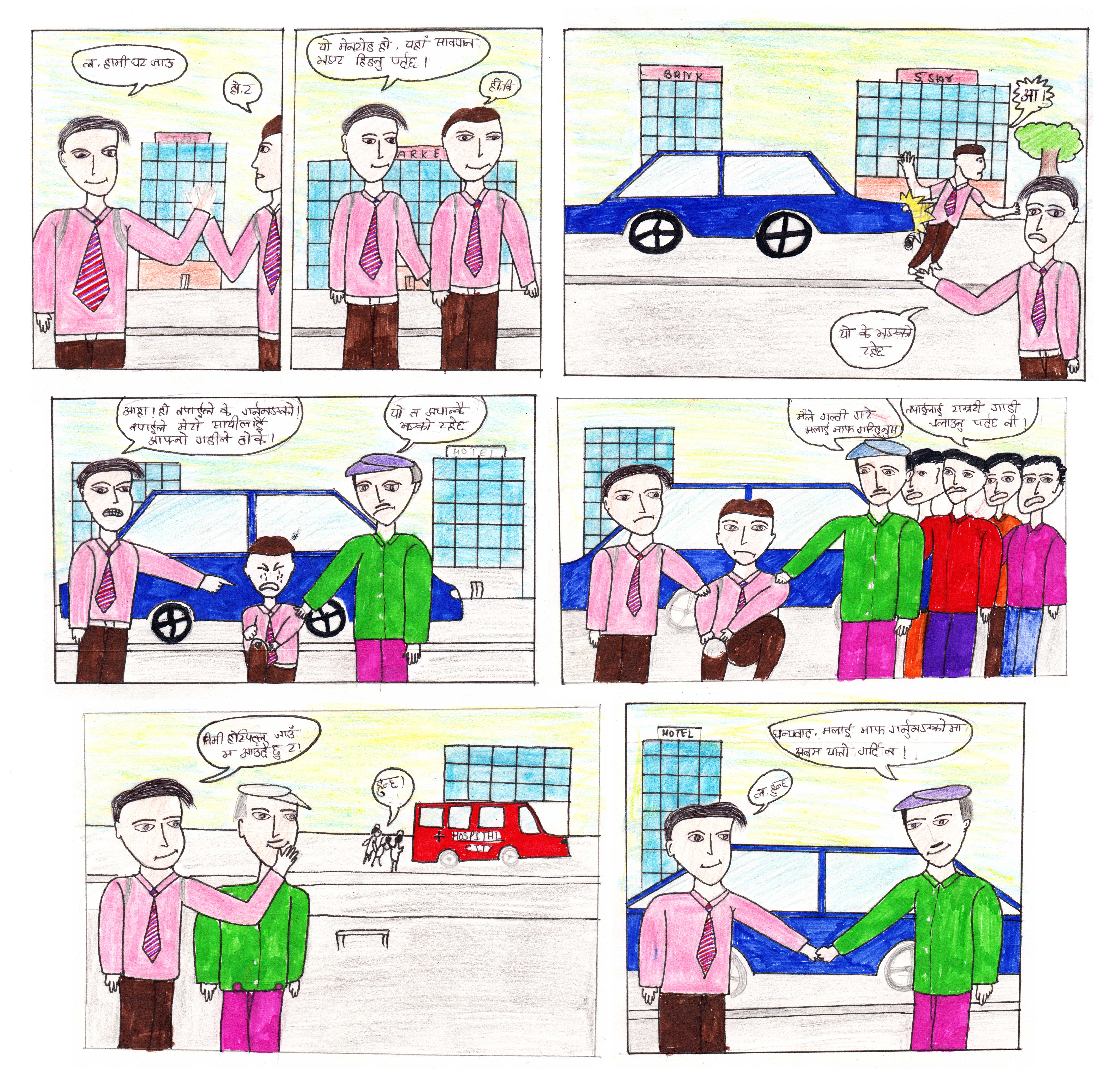 Aman Jha's work shows the dangers pedestrians are exposed to while crossing roads. Traffic Police records show that of the 624 people killed in road accidents in the past five years, 296 were pedestrians.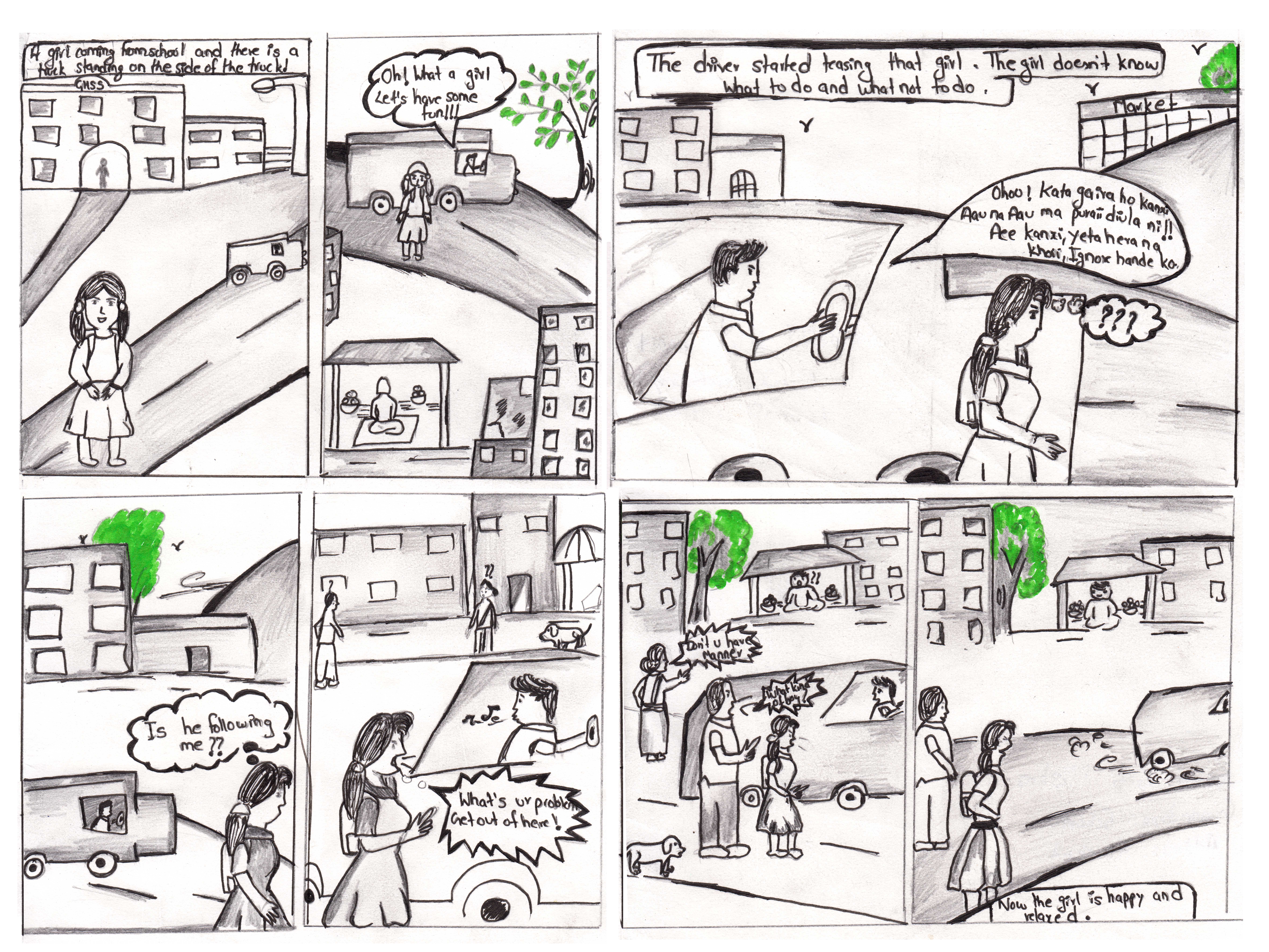 Kriti Mishra's comic touches on the issue of eve teasing, a major problem for girls in the cities. The cartoon shows how a girl is teased and how, when she, along with other people, confronts the eve-teaser, he backs off.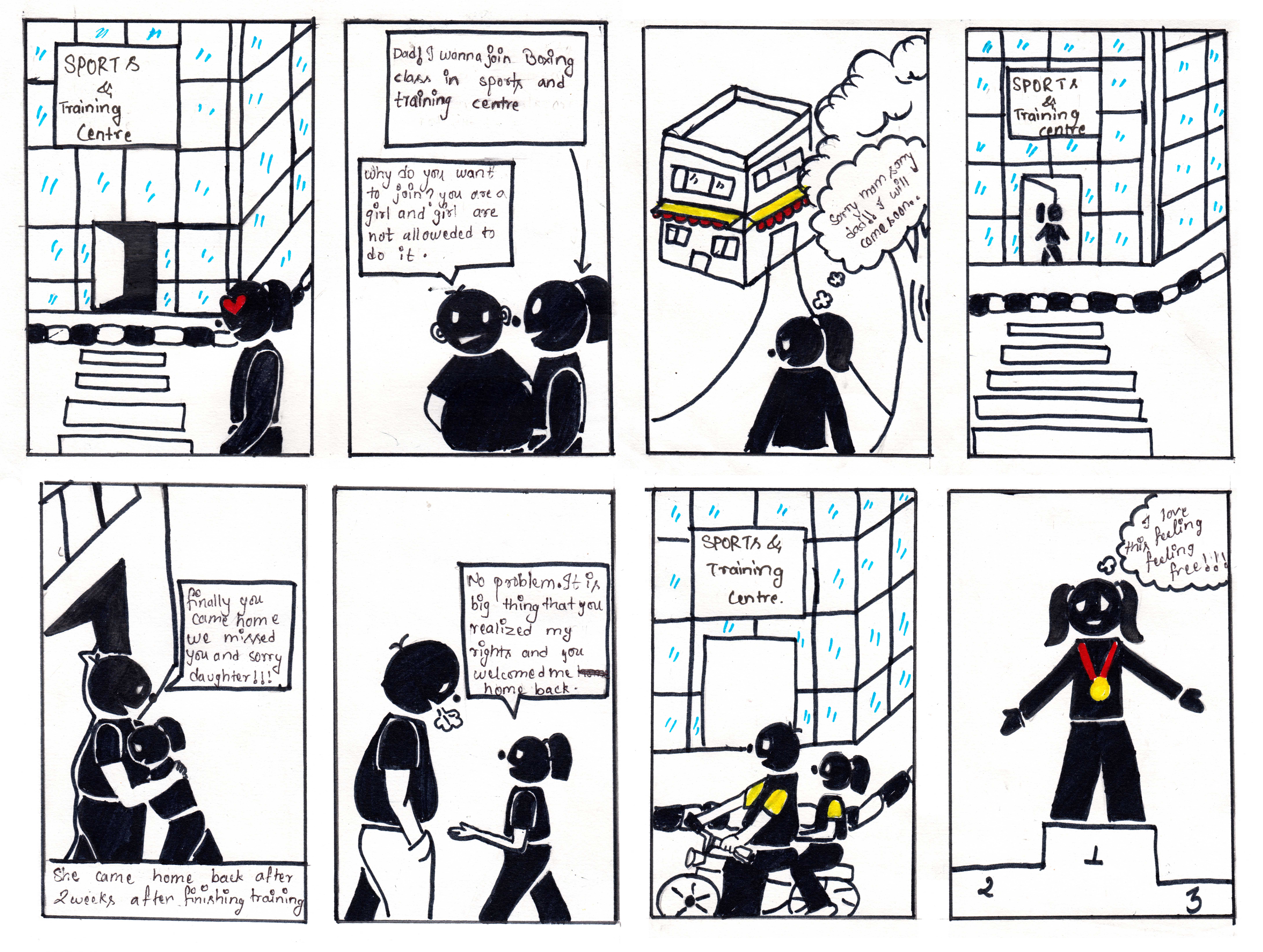 Krisha Kathayat's comic discusses the idea of assigning dos and don'ts for different genders, a common practice in Nepal's patriarchal society.
---