Spaciously compact Suzuki S-Presso
Maruti Suzuki has managed a decent space with a car of this size.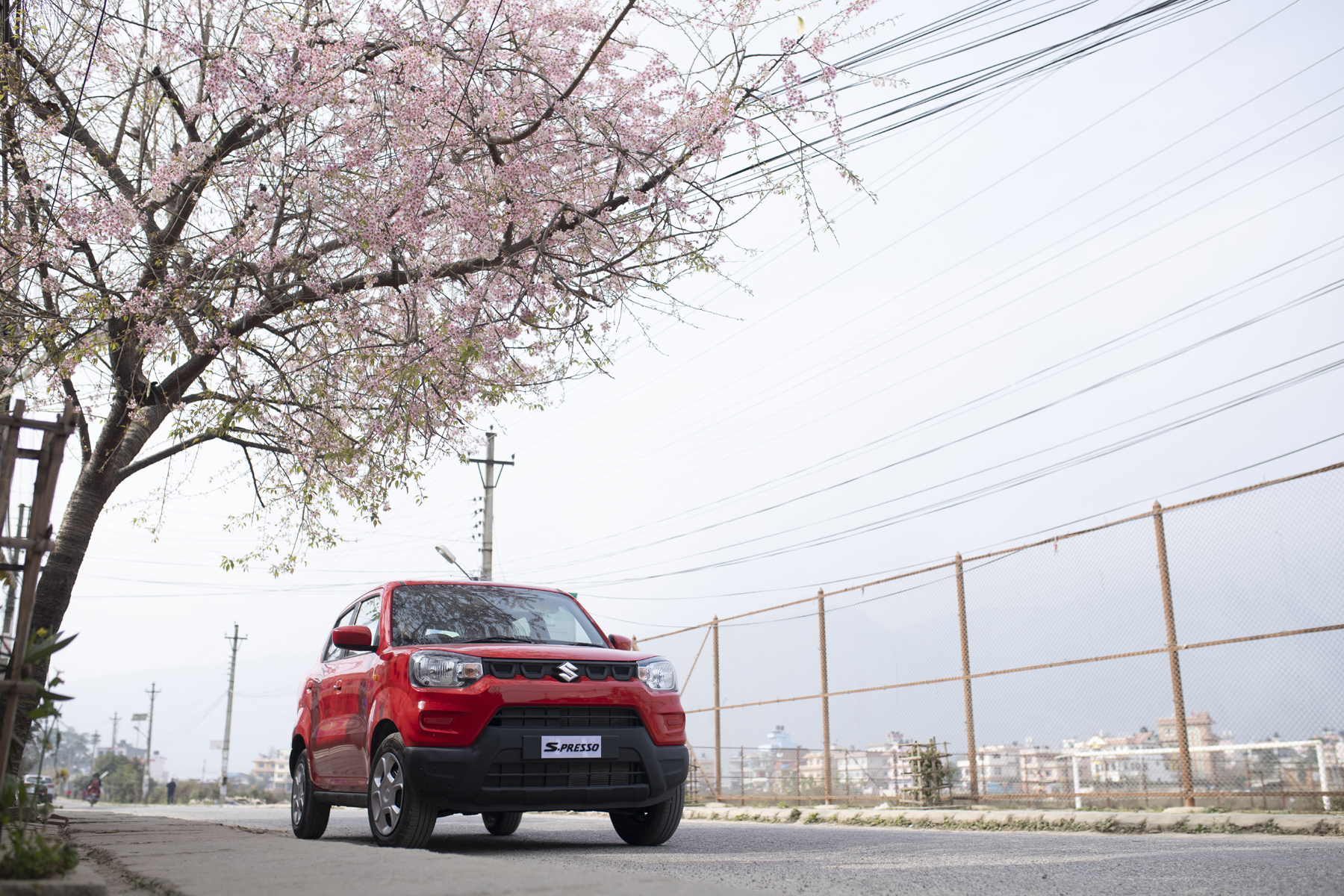 All Photos by AutoLife
Published at : January 15, 2020
Updated at : January 15, 2020 07:50
Named after a coffee that tasted bitter and is certainly an acquired taste, the S-Presso from Maruti Suzuki is marketed as a mini SUV with outstanding ground clearance and a price that will keep your bank balance happy. But will it be an acquired taste or an easy-going family car for potential buyers? That question is yet to be answered. With a small footprint and big ground clearance, will the mini SUV from Maruti Suzuki satisfy all the requirements of a perfect family car? Here's our take on it.

With its bulky bonnet, tall stance, and a small footprint, there is no escaping the fact that the S-presso feels like a bulked-up baby of an Alto and Wagon-R. But does it justify its title of a mini-SUV? We had mixed feelings. Yes, it does have the ground clearance of 180mm and a tall stance standing 1564mm that an SUV demands, but with width and wheelbase of just 1520mm and 2380mm, the S-Presso feels narrow and a bit out of proportions for the tag of an SUV. But then again, there's no fixed definition of an SUV, is there?
Also, the car lacks alloy wheels and LED elements that most cars today offer. The car looks bland and is devoid of spunk that we expect from a modern-day city slicker.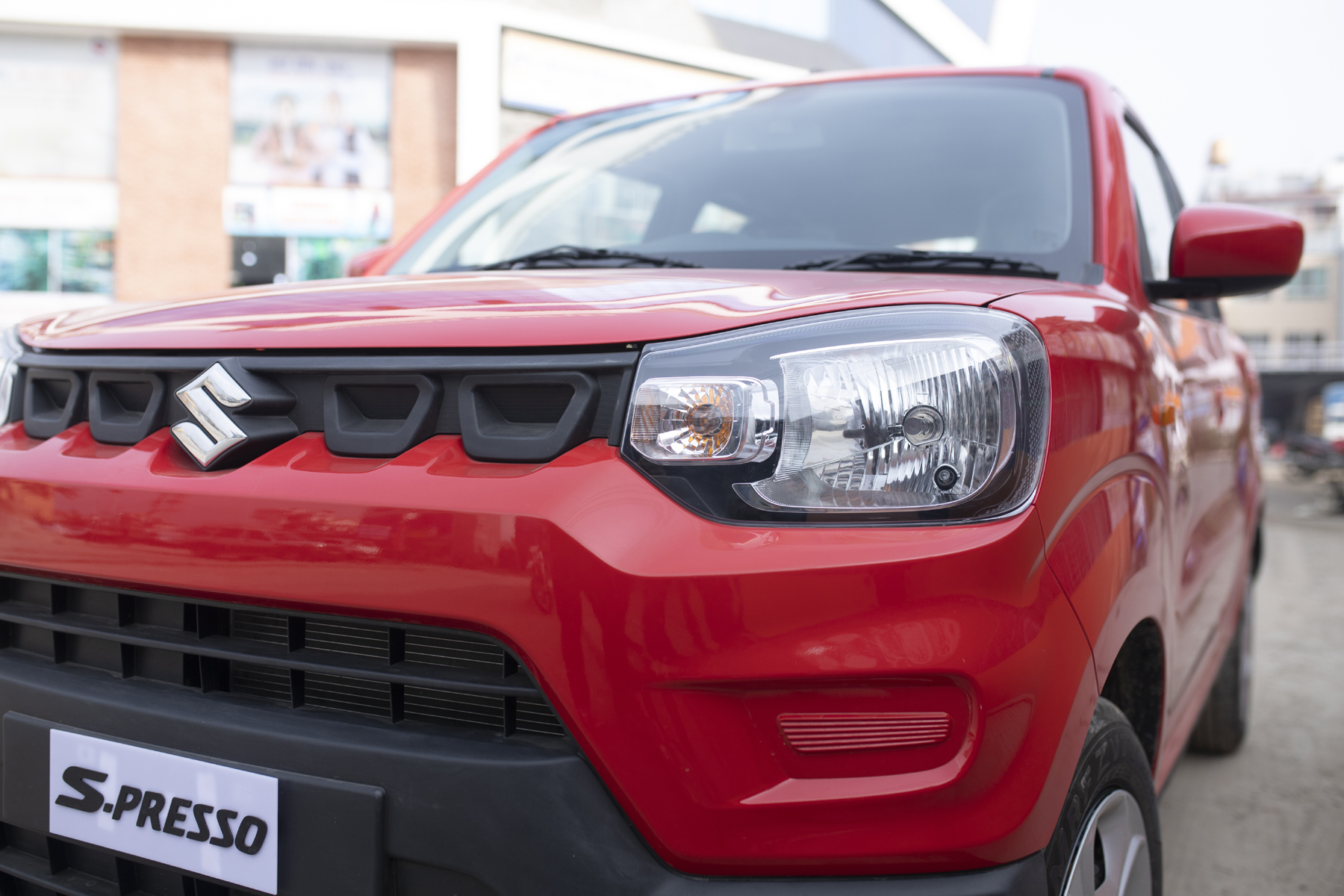 The S-Presso pulls some muscle with its bulky bonnet.
Once inside, you'll forget about the exterior though and be impressed to see how Maruti Suzuki has managed a decent space with a car of this size. It can easily fit in five people including the driver. And, with a boot-space of 270-litre, the S-Presso is more than happy to hold all of your luggage. The quality of the interior feels acceptable and is definitely an upgrade from the Alto K10.
Another impressive feature is the centrally-mounted digital speedometer and information console. The information displayed is quite standard with two trip meters, fuel efficiency, and distance to empty. The console looks neat and futuristic with its circular design and orange backlit display. The car also comes equipped with a 7-inch infotainment system with Bluetooth connectivity.
However, we felt that the S-Presso could be a slightly better equipped. Powered ORVMs and a height adjustable seat or a tilt adjust for the steering wheel would have been a nice addition to the car.
The S-Presso offers Maruti Suzuki's proven and reliable engine, the 1.0 litre, 3-cylinder that is also used in the Alto K10 and Wagon-R. The engine produces a power of 68PS and a torque of 90Nm, which remains unchanged but the engine is now BS6 compliant, courtesy of stricter emission norms. The engine feels peppy and staying in second gear through stop and go traffic is not a problem at all. The vibrations are close to non-existent and the vehicle easily cruises at a speed of 80 km/hr in 3rd and 4th gear on highways. The fifth gear lacks acceleration and we recommend it to be used solely while cruising. Talking about the gears, the gear ratio felt perfect for a city car, but we felt that the transmission could have been a little bit smoother. Though, an AMT variant has been announced by Suzuki, it has not made its way to Nepal as of yet.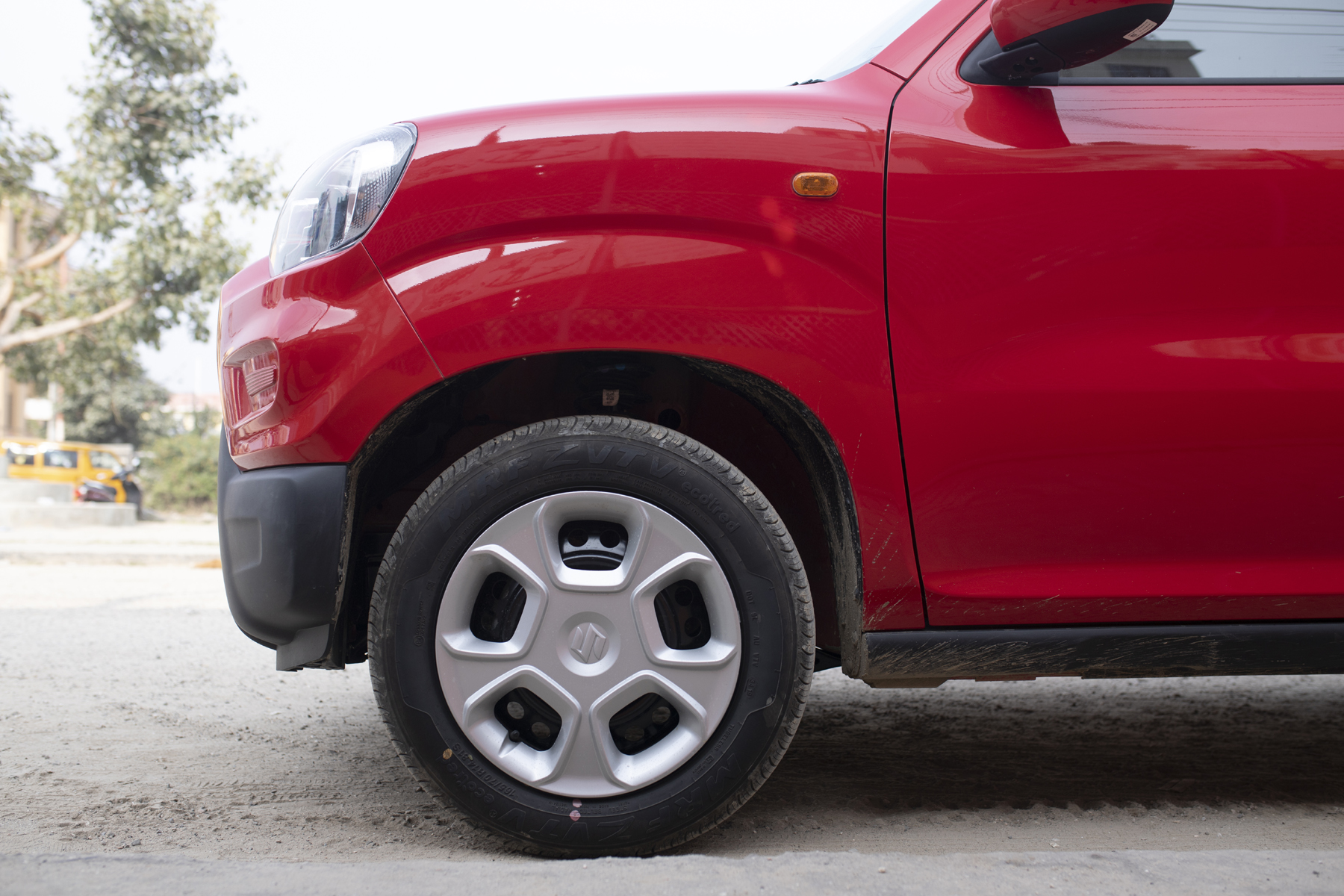 The car offers an outstanding ground clearance of 180mm.
With a formula of light car + skinny tyres + tall height, the guys at Maruti Suzuki have done a stellar job of producing a city car that is effortless to drive. As of any car of this size, the S-Presso feels a bit bumpy on potholes, but it is nothing to be concerned of. On the open roads, the S-Presso feels well composed and planted to the road at highway speeds. However, with its high centre of gravity and lightweight, swerving at high speeds could be fatal.
Talking about the back, there is decent knee room even when the front seats are pushed back, but the lack of electric windows could be a bit annoying when the back passenger forgets to close the window. The seats are comfortable with ample cushioning but an adjustable headrest would have been a nice addition.
We'll be very blunt and say that the S-Presso is not much of a looker. But what it lacks on the outside, it makes up for in the inside. It has a spacious cabin with well-equipped features, the engine feels peppy and refined, and the performance is pretty good combined with the promise of an excellent fuel economy making it a complete family car.
But, the question stands. Is it a mini SUV? In some ways, it is, in other ways, it isn't. It solely depends on what you think an SUV is. For us, it is a perfect and capable family car.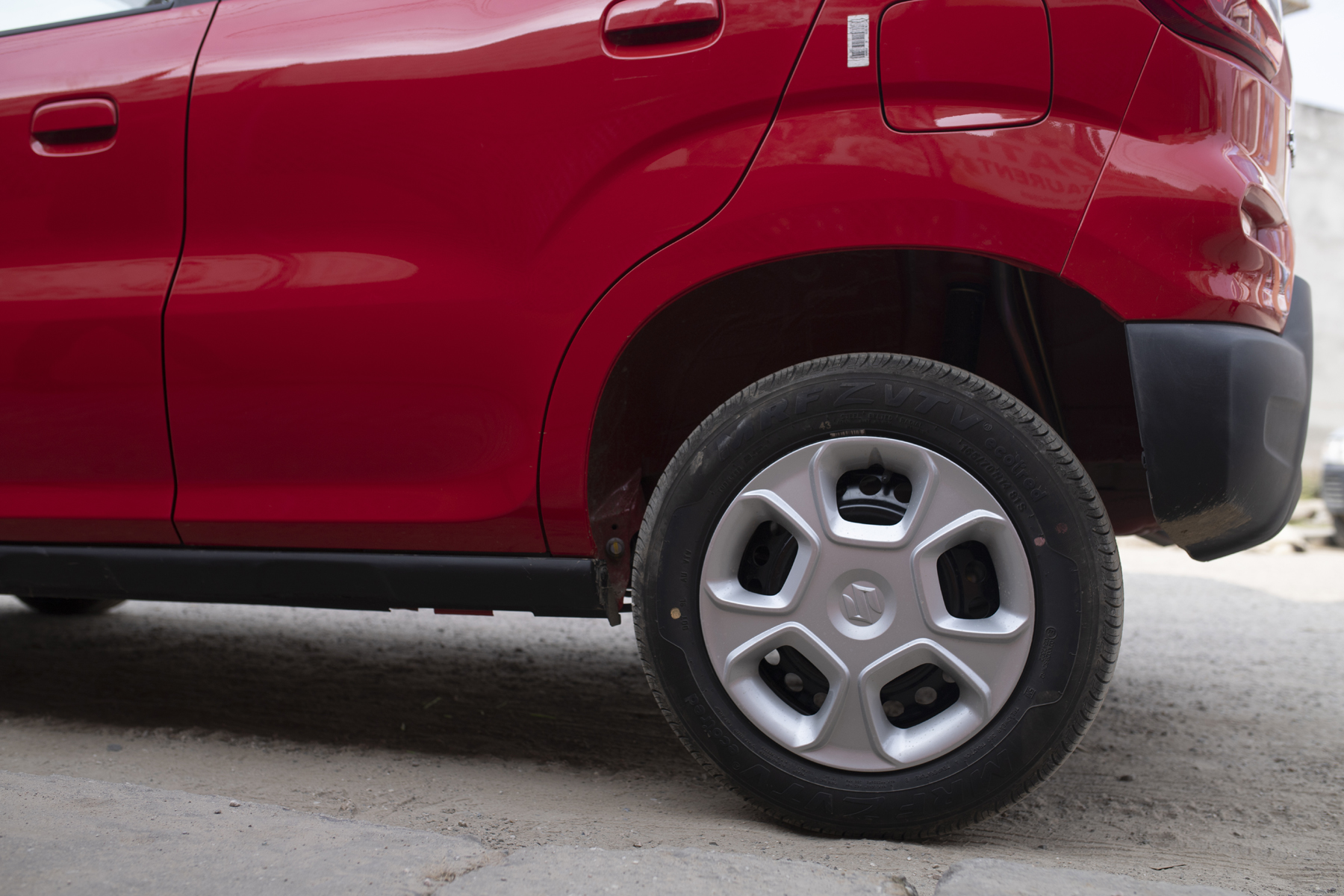 The car lacks alloy wheels and standard LED elements.
This review was co-published with AutoLife, a magazine on all things automobile.
---