The week in 9 photos
Here are some of the photos taken by our photojournalists and reporters this week.
Survivors pictured near houses destroyed in Friday's earthquake at Aathbiskot Ward 14 in Rukum West on Saturday. As many as 27 people died in the ward. Up to five members of a family were killed there, according to police. Mahesh KC/TKP
Published at : November 11, 2023
Updated at : November 11, 2023 15:24
Here are some best shots from the week.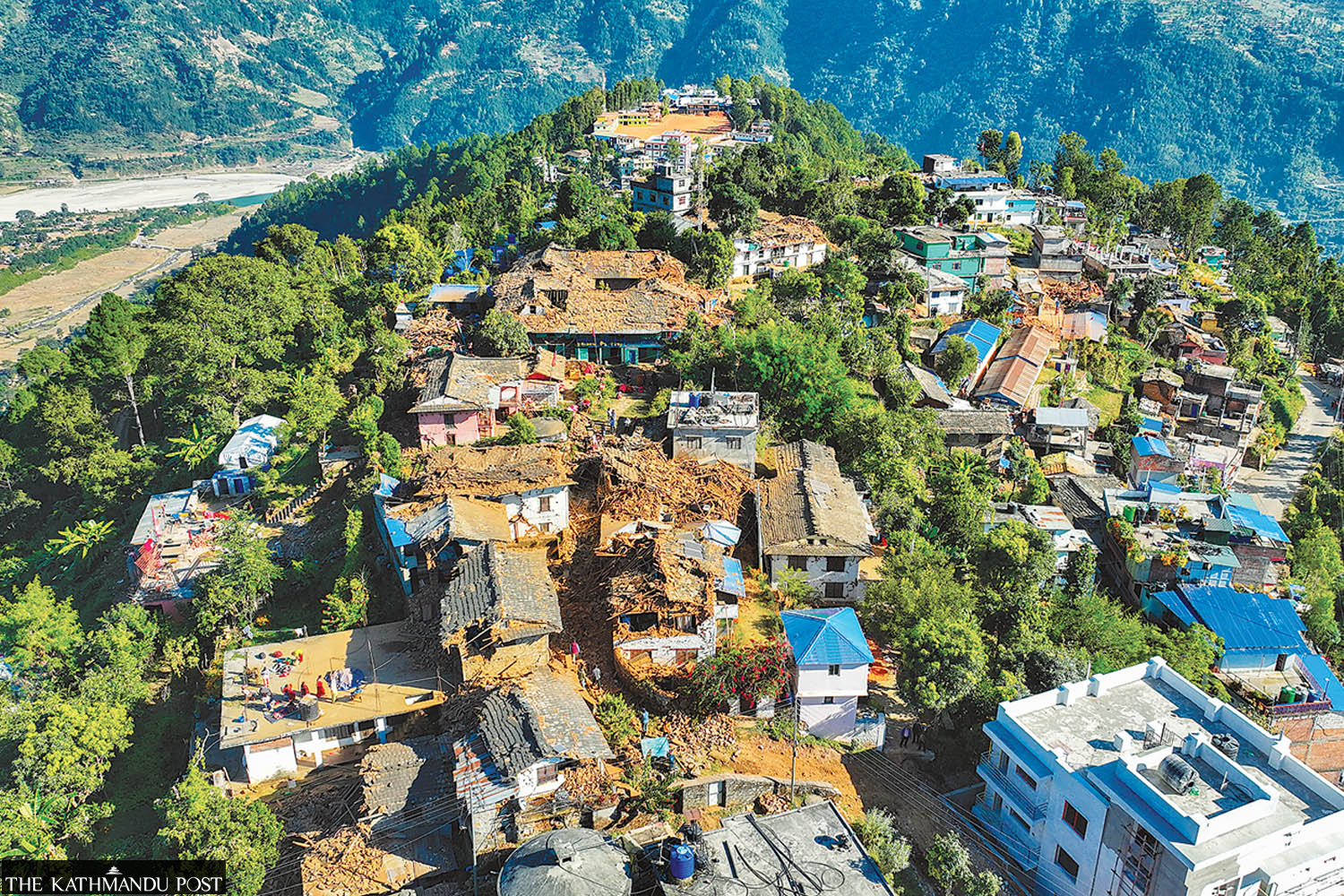 This photo taken with a drone shows the site of three centuries-old Charnal palace in Jajarkot in ruins. Harihar Singh Rathore/TKP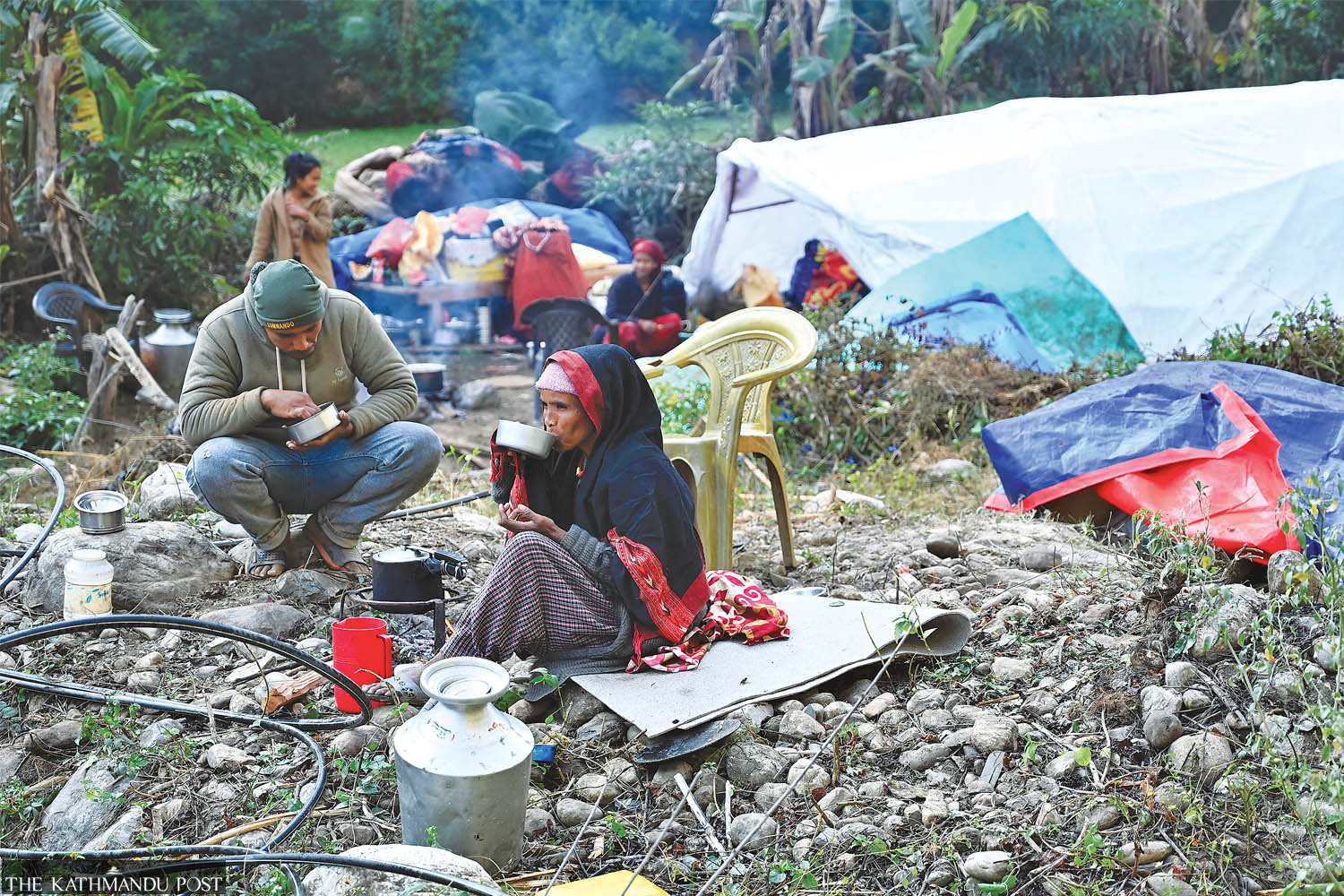 Survivors in Chhepare village in West Rukum are seen eating outdoors on Monday morning after their homes were toppled by Friday's magnitude 6.4 earthquake. The village of 50 households, which lies in ward 14 of Athbiskot Municipality, lost nine people to the quake. The victims are in desperate need of help and have been spending their nights under makeshift tarps. Angad Dhakal/TKP
Indra Chowk in Kathmandu teeming with people on Wednesday evening as the Tihar festival approaches. Sanjog Manandhar/TKP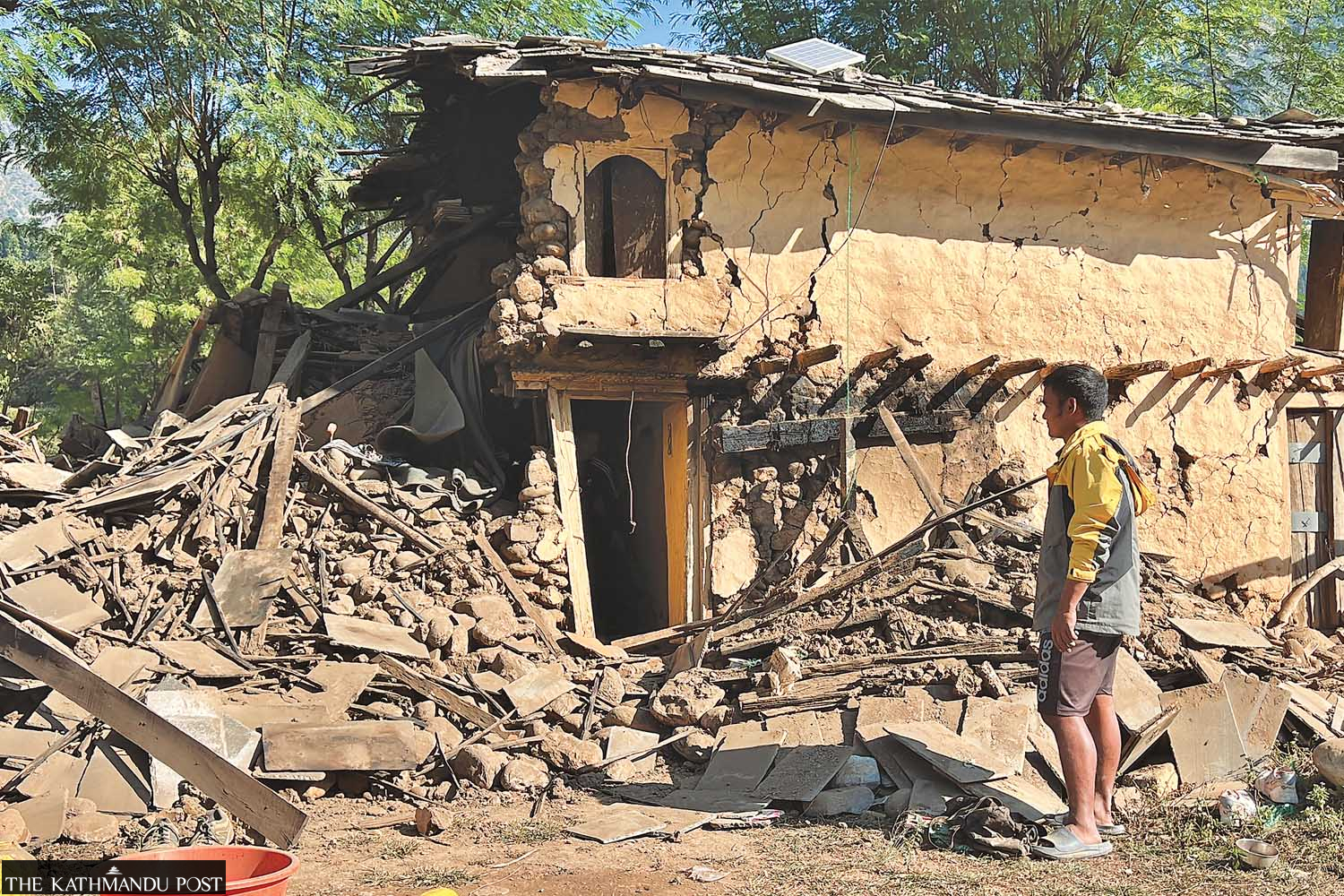 A man inspects the remains of a house destroyed by the quake in Aathbiskot-14 on Saturday. MAHESH KC/TKP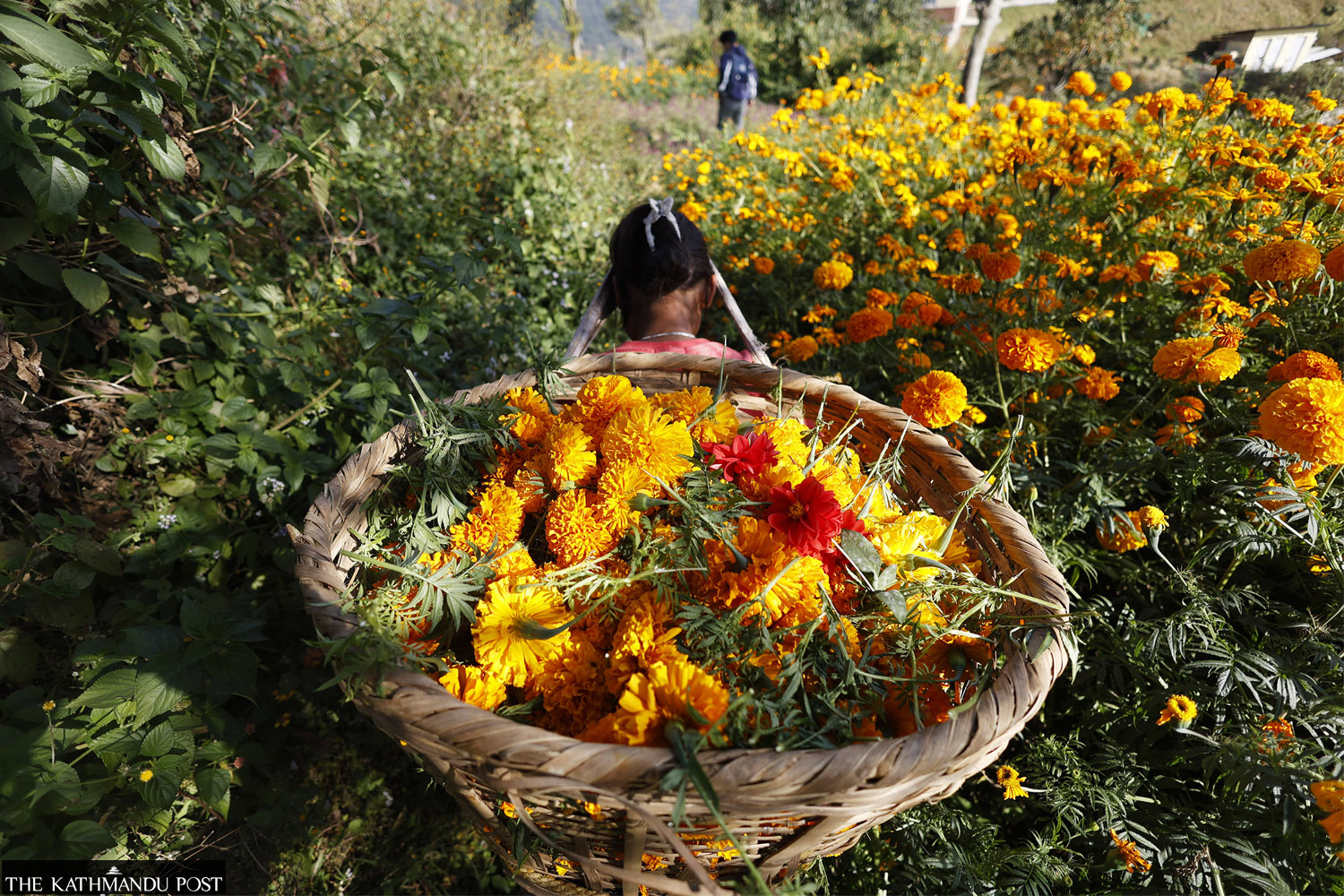 A woman at Pokhari Danda in Nagarjun, Kathmandu, plucks marigold flowers for sale during Tihar, on Thursday. Sanjog Manandhar/TKP
Locals sleep at the roadside under the open sky fearing aftershocks of the devastating 6.4 magnitude earthquake in Khalanga, the district headquarters of Jajarkot, on Saturday evening. Angad Dhakal/TKP
Chandra Bahadur Kami, 77, is pictured in Jajarkot on Sunday amid the debris of his house brought down by the magnitude 6.4 earthquake that rocked Nepal and parts of India on Friday midnight. Kami was himself buried in the rubble and later rescued. Angad Dhakal/TKP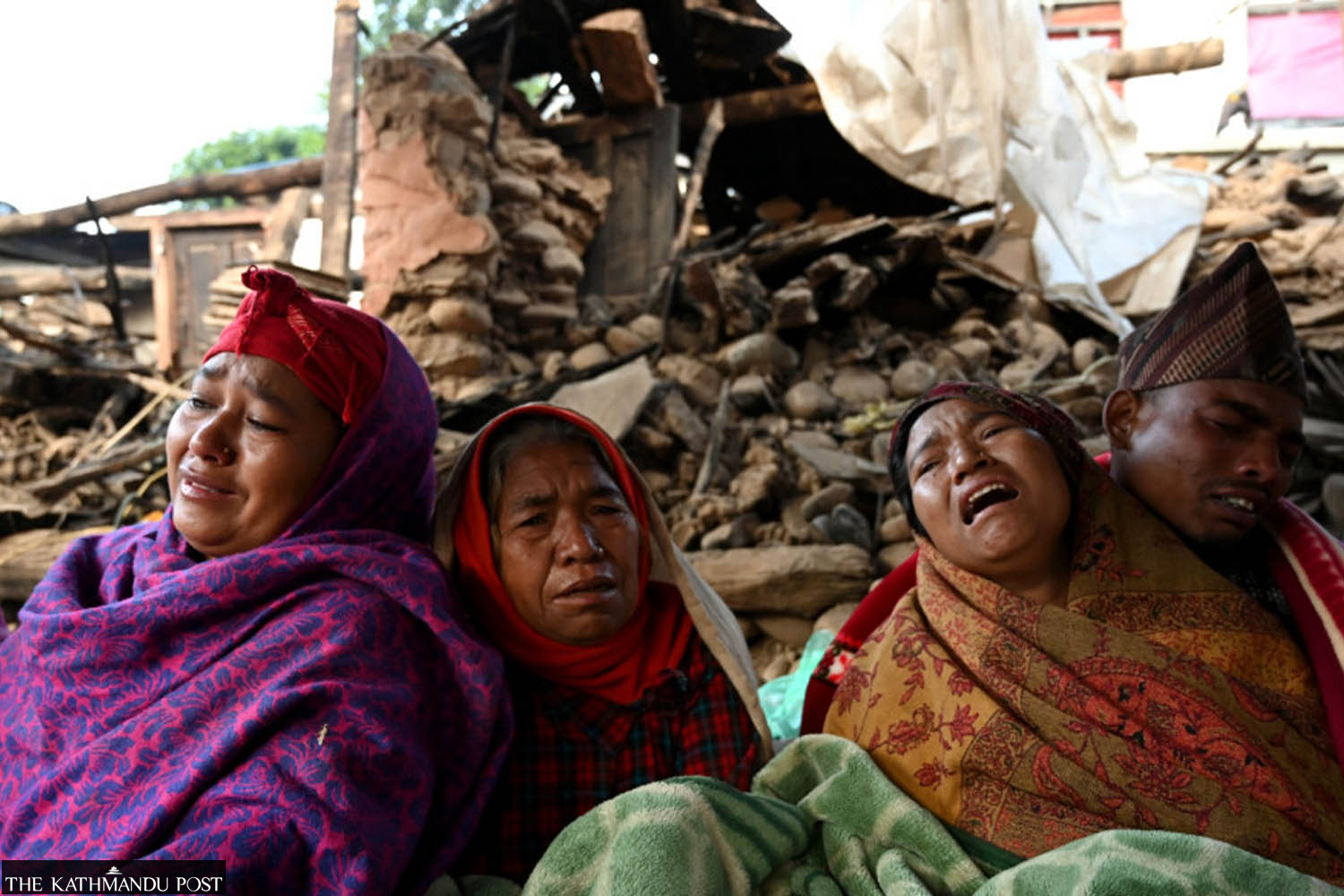 Members of a family in Rawat Gaun of Bheri Municipality, Jajarkot on Sunday mourn the loss of six of their relatives in Friday's earthquake. Angad Dhakal/TKP
---