The week in 9 photos
Here are some of the photos taken by our photojournalists this week.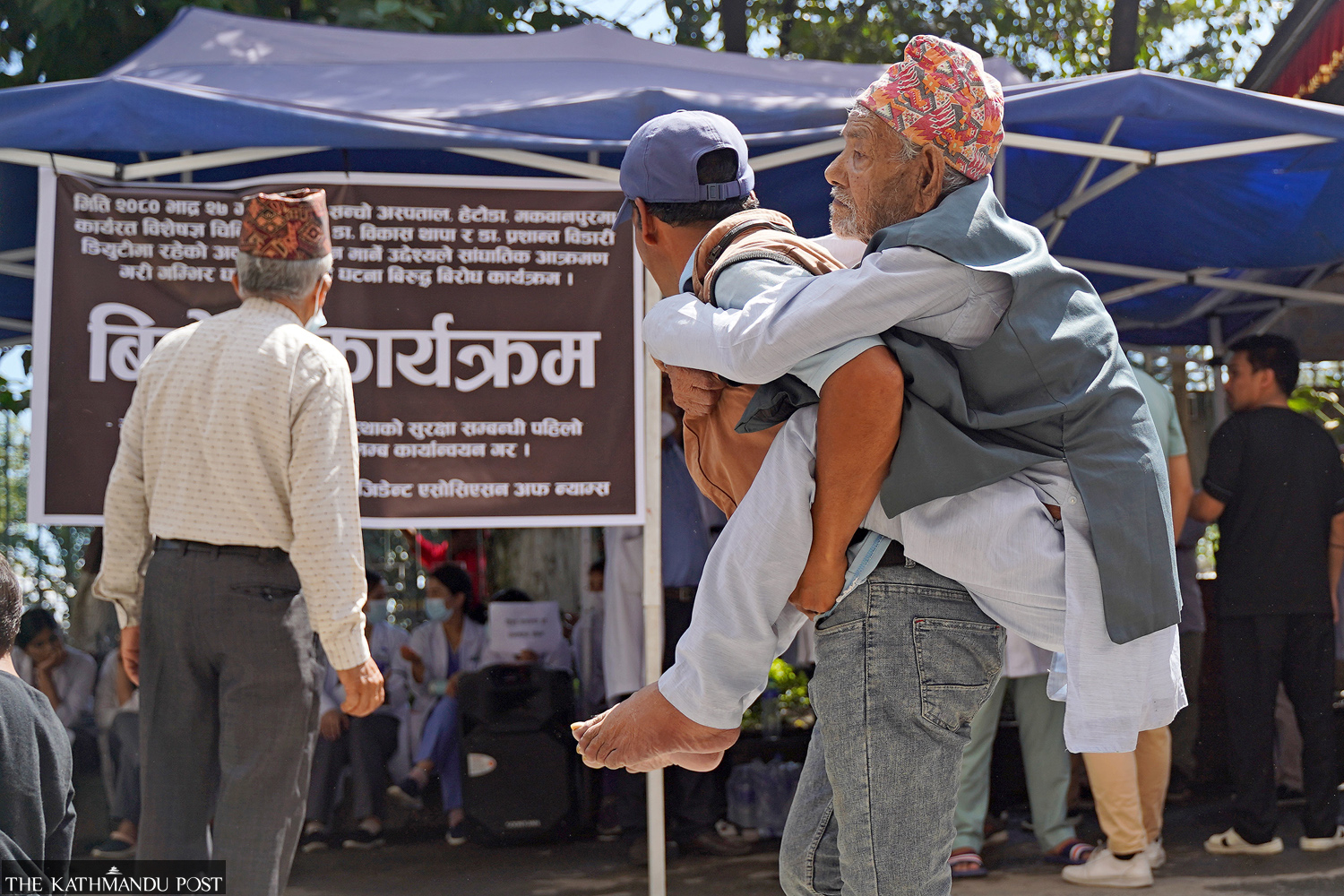 Drutaman BK carries his 90-year-old father Manbir at Bir Hospital in Kathmandu on Sunday. He was referred to the hospital for suspected problems in the lungs. The residents of Okhaldhunga had to return to Nala, Bhaktapur, after being denied treatment due to the doctors' strike. Angad Dhakal/TKP
Published at : September 23, 2023
Updated at : September 23, 2023 15:45
Here are some best shots from the week.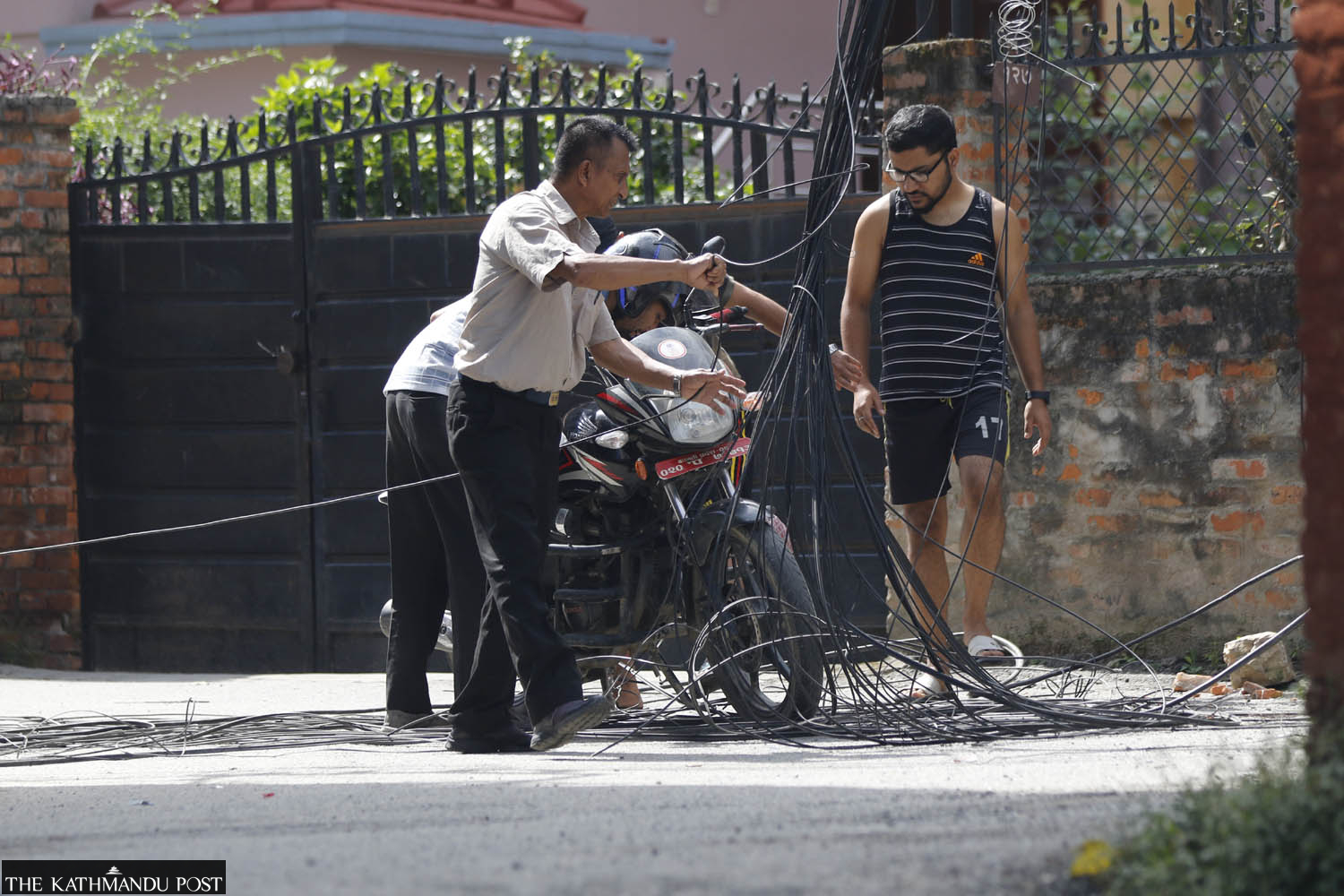 People removing a cable mess from their path at Thapagaun, Kathmandu, on Monday. Keshav Thapa/TKP
A man worships a passenger vehicle to mark the Bishwakarma Puja at Gongabu Buspark in Kathmandu on Monday. Keshav Thapa/TKP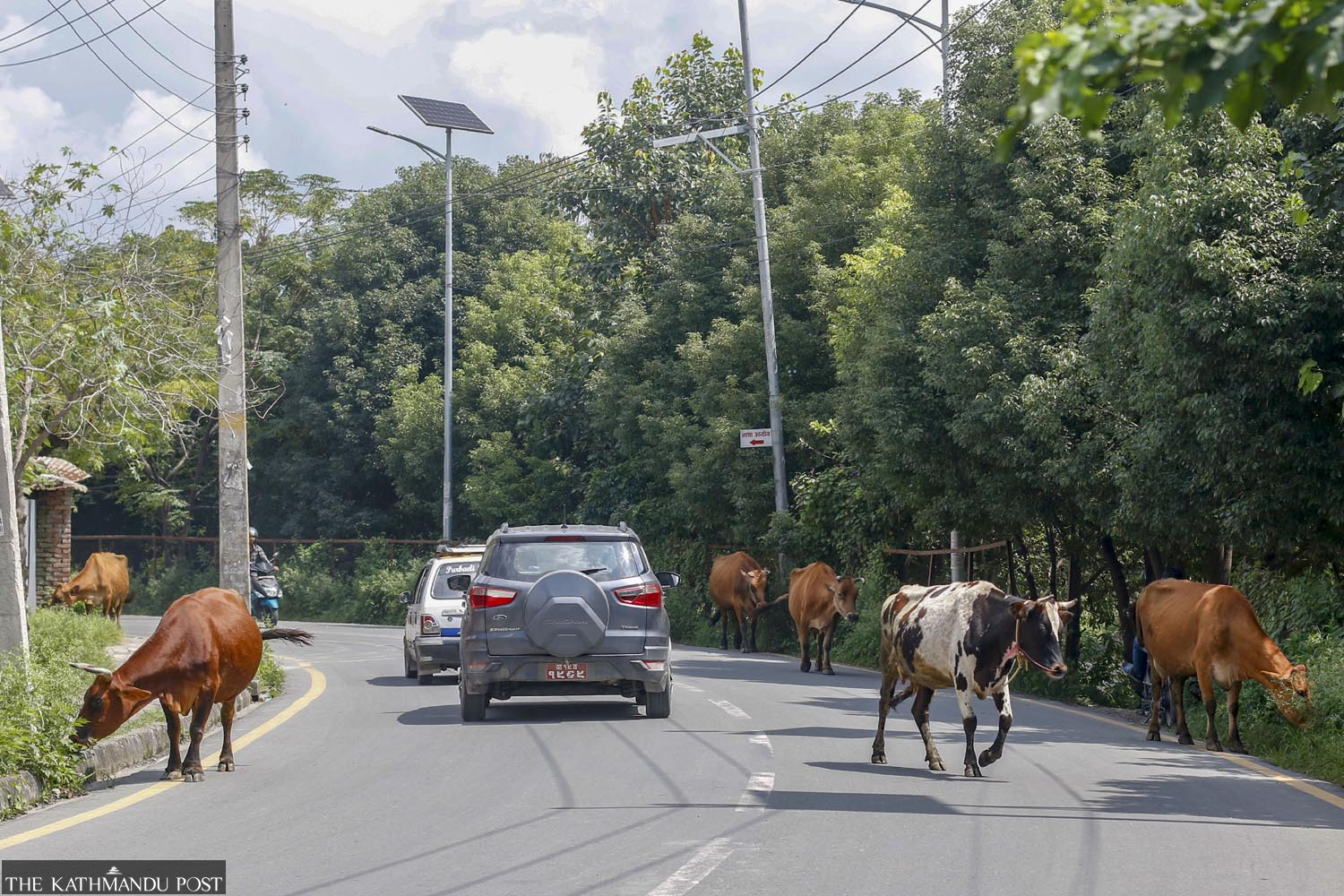 A motorist negotiates the way through cows left to graze on the roadsides at Sankhamul in Kathmandu last week. Elite Joshi/TKP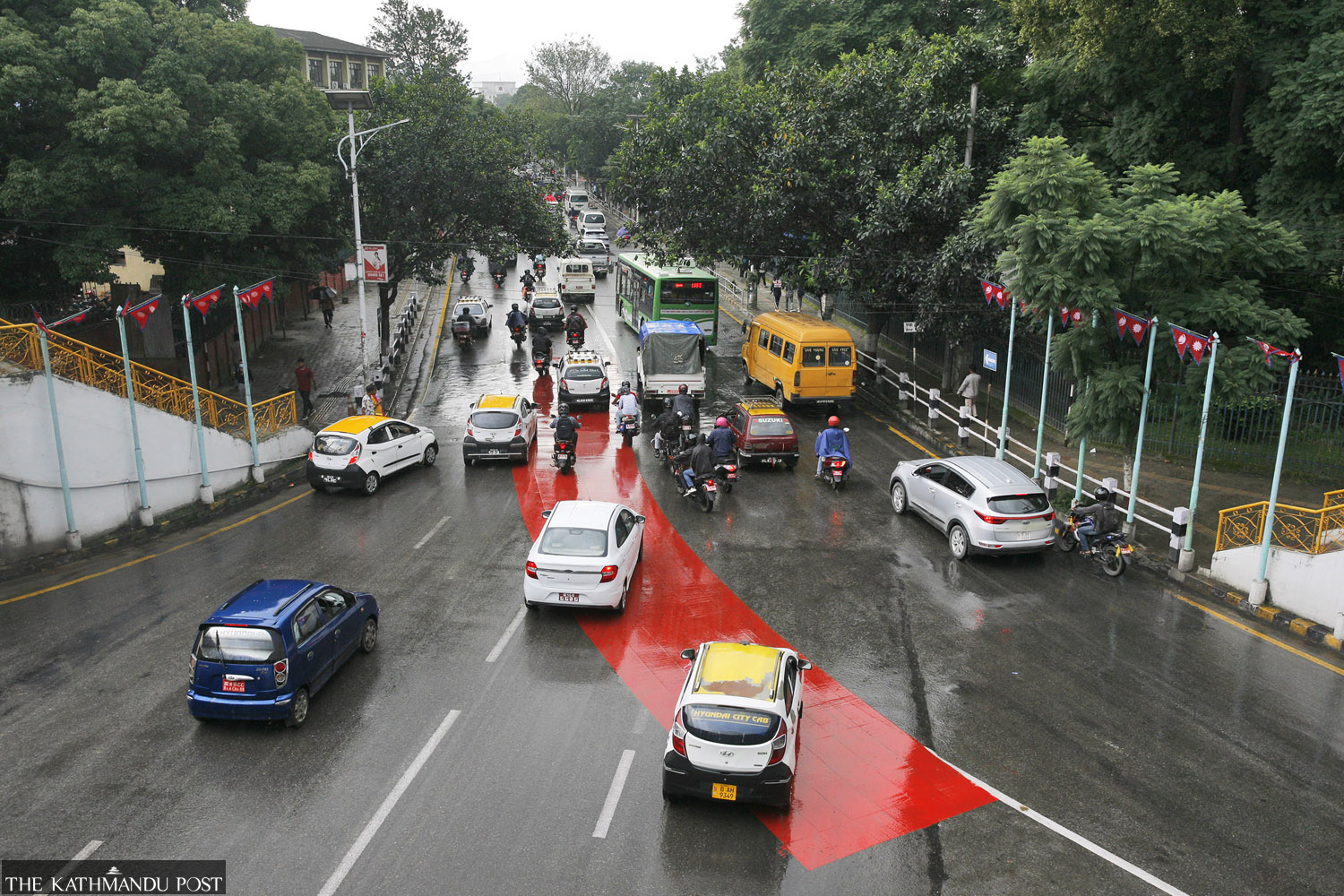 A dedicated lane painted in red at Ratnapark on Tuesday. Traffic officials plan to launch the Bus Rapid Transit service from Suryabinayak in Bhaktapur to the main terminal at Old Bus Park, Kathmandu for an unhindered flow of public transport from Sunday. Sanjog Manandhar/TKP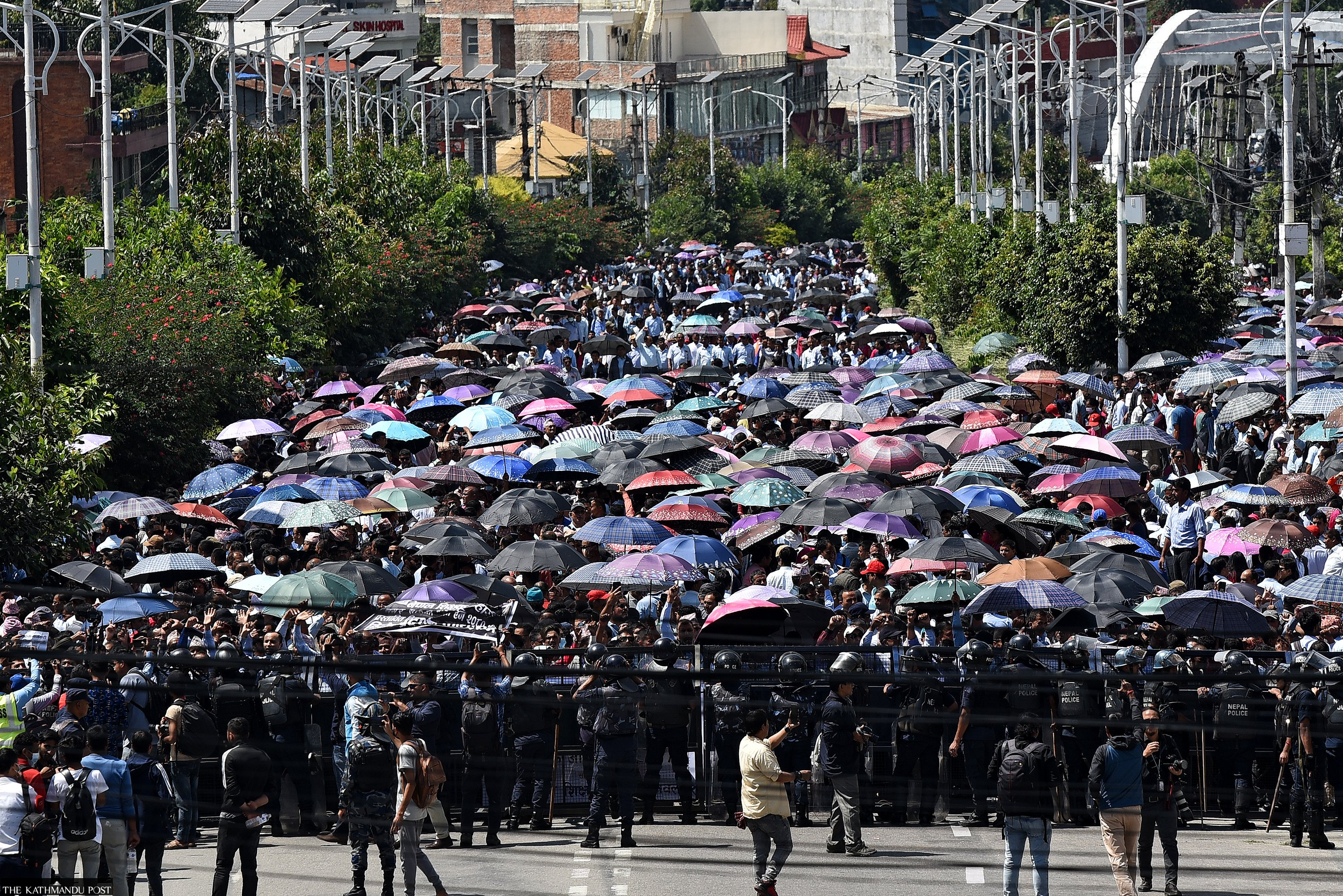 Protesting teachers united under a federation shield themselves from the sun as they demonstrate in Kathmandu on Wednesday against the provisions of the school education bill. Angad Dhakal/TKP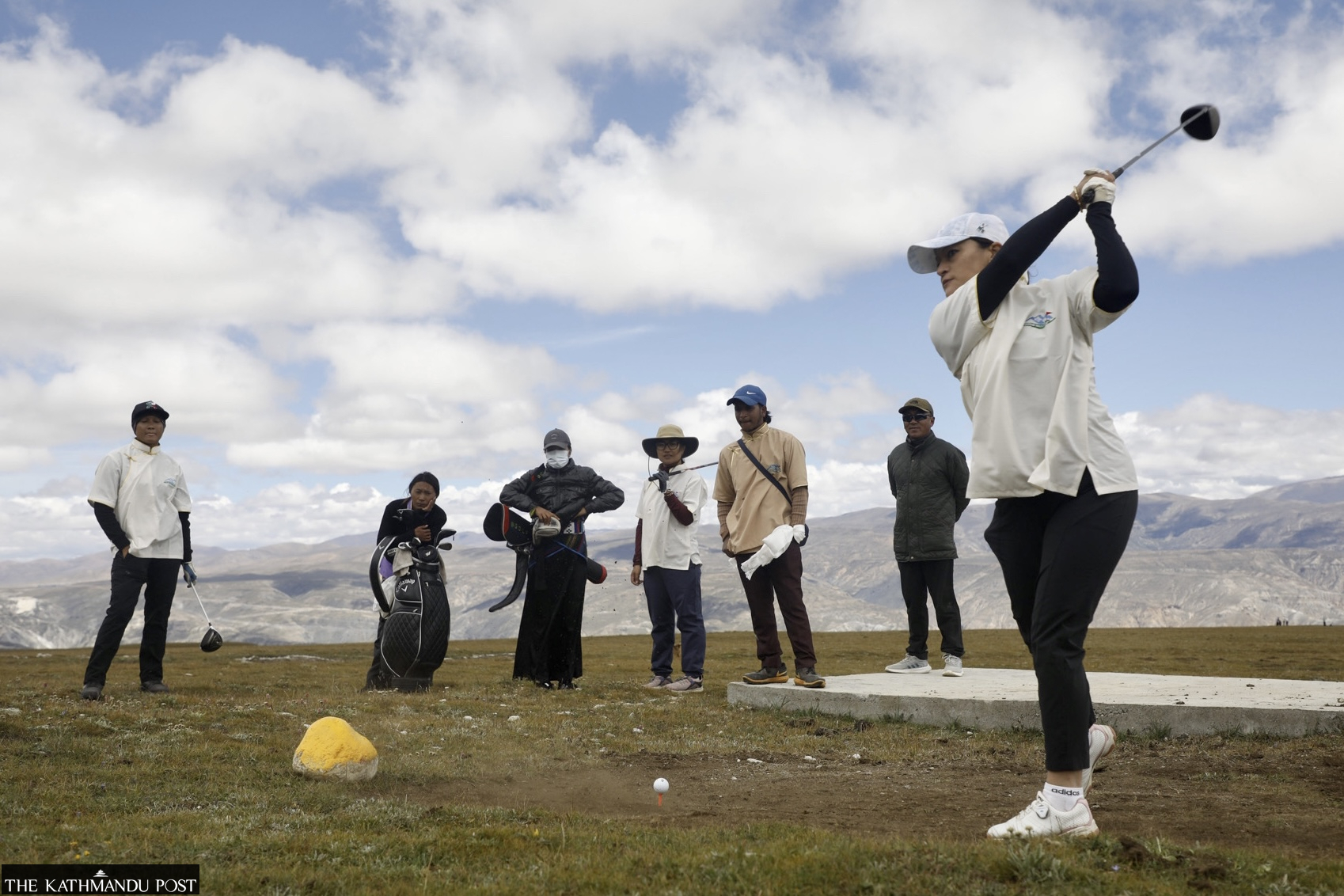 A golfer tees off at the Top of the World Gulf Classic at Lomanthang in Mustang on Saturday. Defending champion Shyam Tamang won the title in the nine-hole contest held at Mustang Gulf Course. Juni Gurung was the winner in the women's category. Hemanta Shrestha/TKP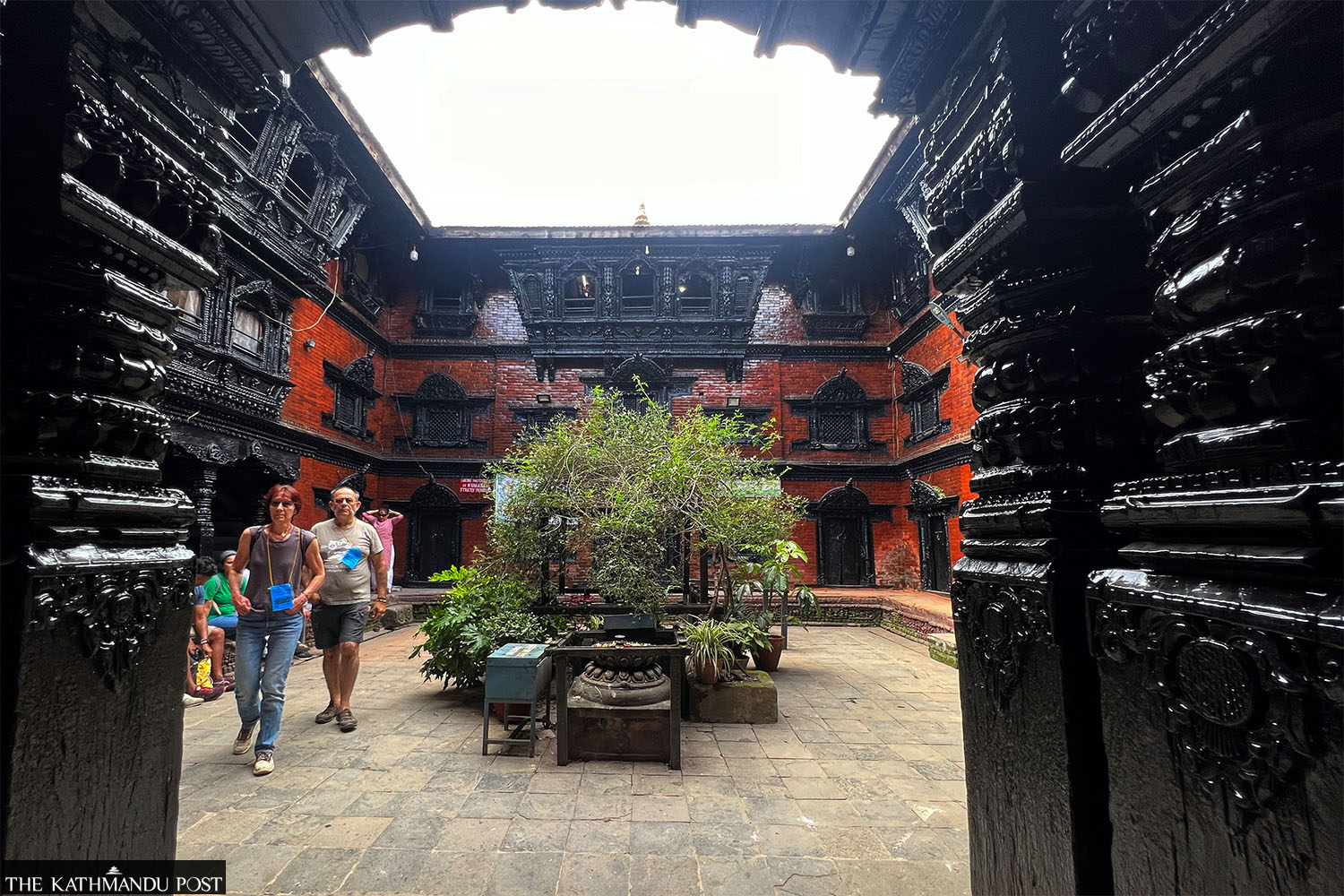 Tourists look around the Kumarighar premises at Basantapur Durbar Square in Kathmandu on Friday. Elite Joshi/TKP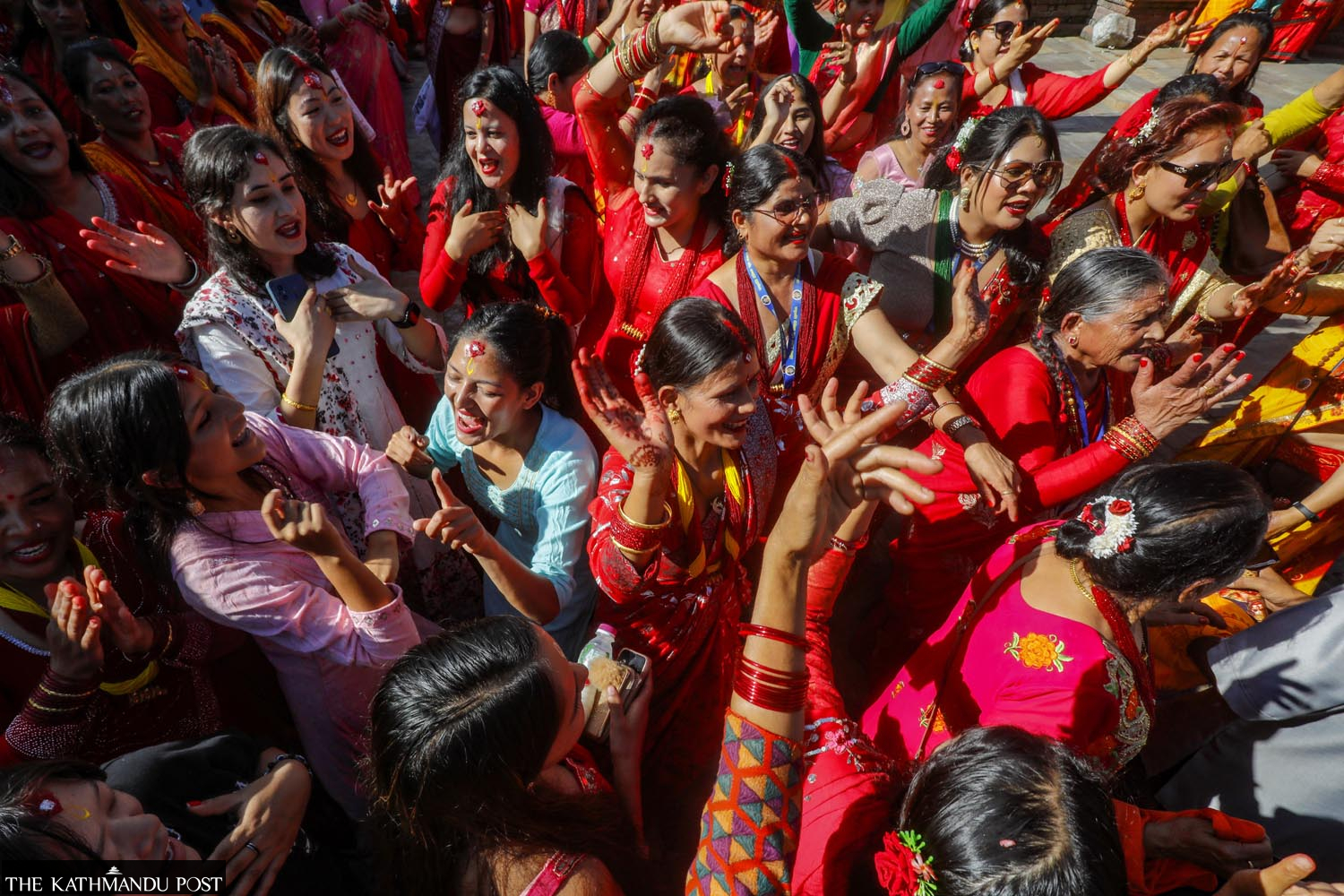 Women observing the Teej fast sing and dance in the Pashupatinath Temple area in Kathmandu on Monday. Teej, considered the biggest festival for Hindu women, was celebrated across the country, with Shiva temples and shrines drawing large crowds of devotees. Elite Joshi/TKP
---