The week in 17 photos
Here are some of the photos taken by our photojournalists and reporters this week.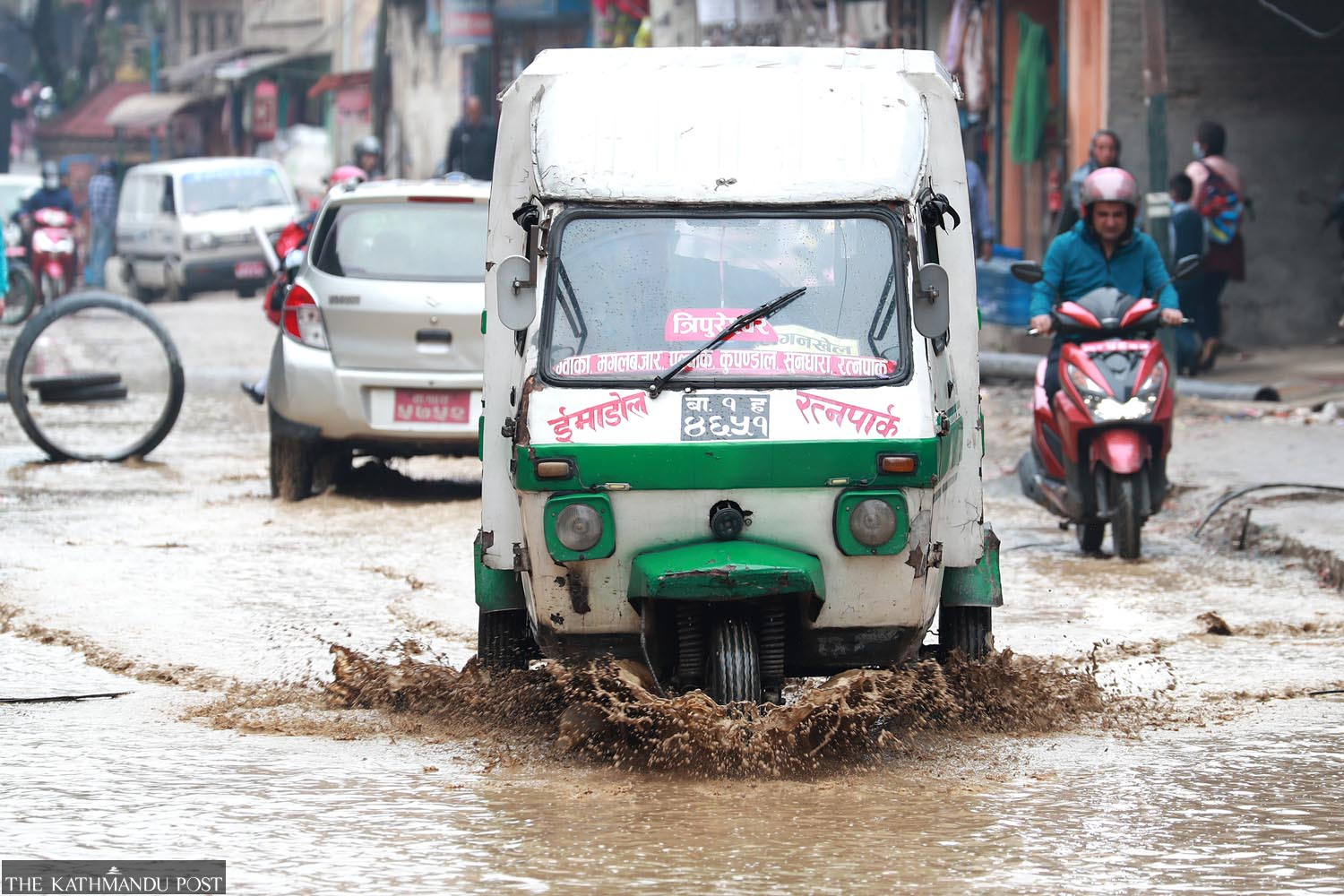 Vehicles on a flooded road at Etee Tole in Lalitpur after rainfall on Sunday. Sanjog Manandhar/TKP
Published at : May 6, 2023
Updated at : May 6, 2023 15:01
Here are the best shots from the week.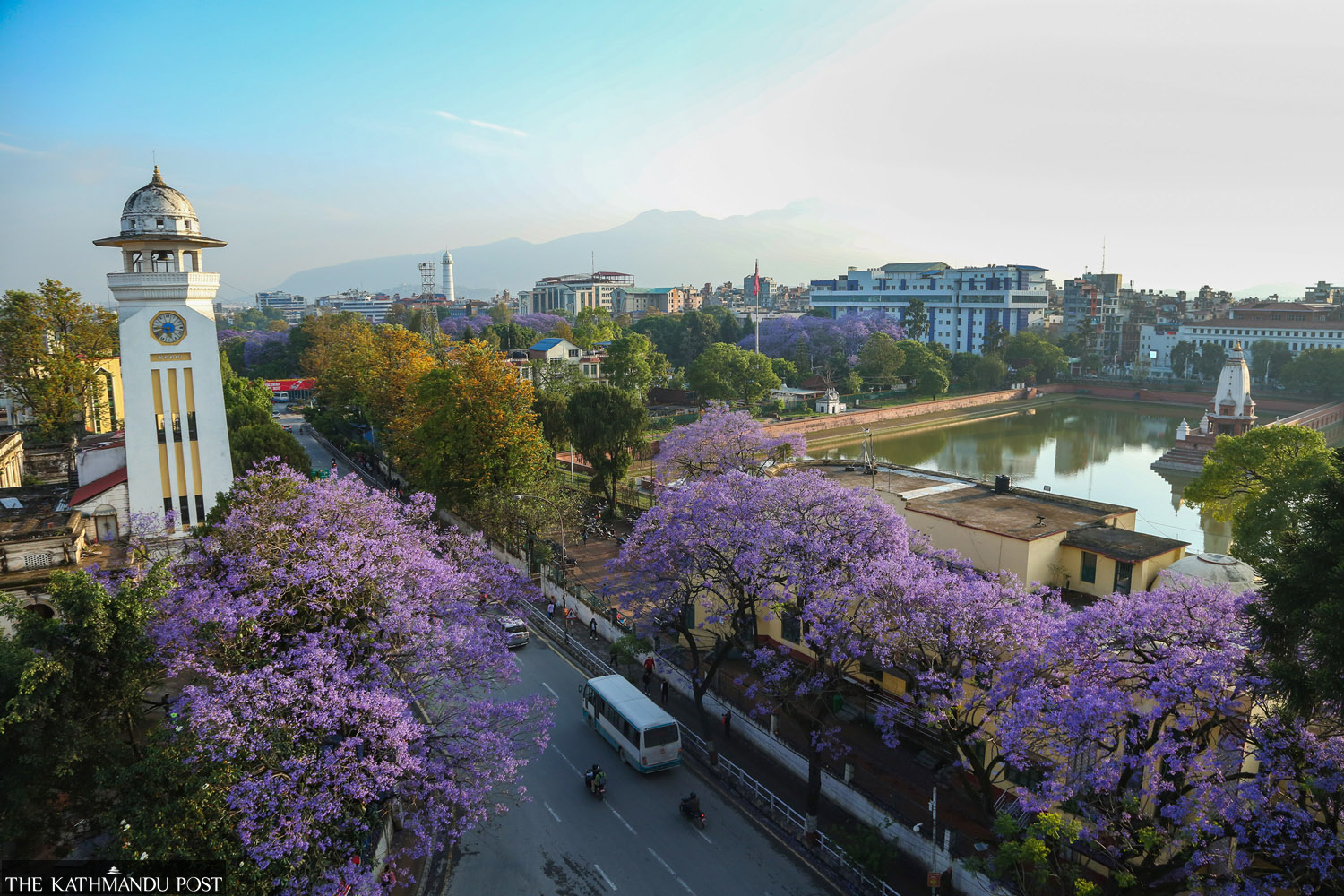 Jacarandas in bloom add colour to the cityscape around Ghantaghar-Ranipokhari in Kathmandu on Thursday. Prakash Chandra Timilsena/TKP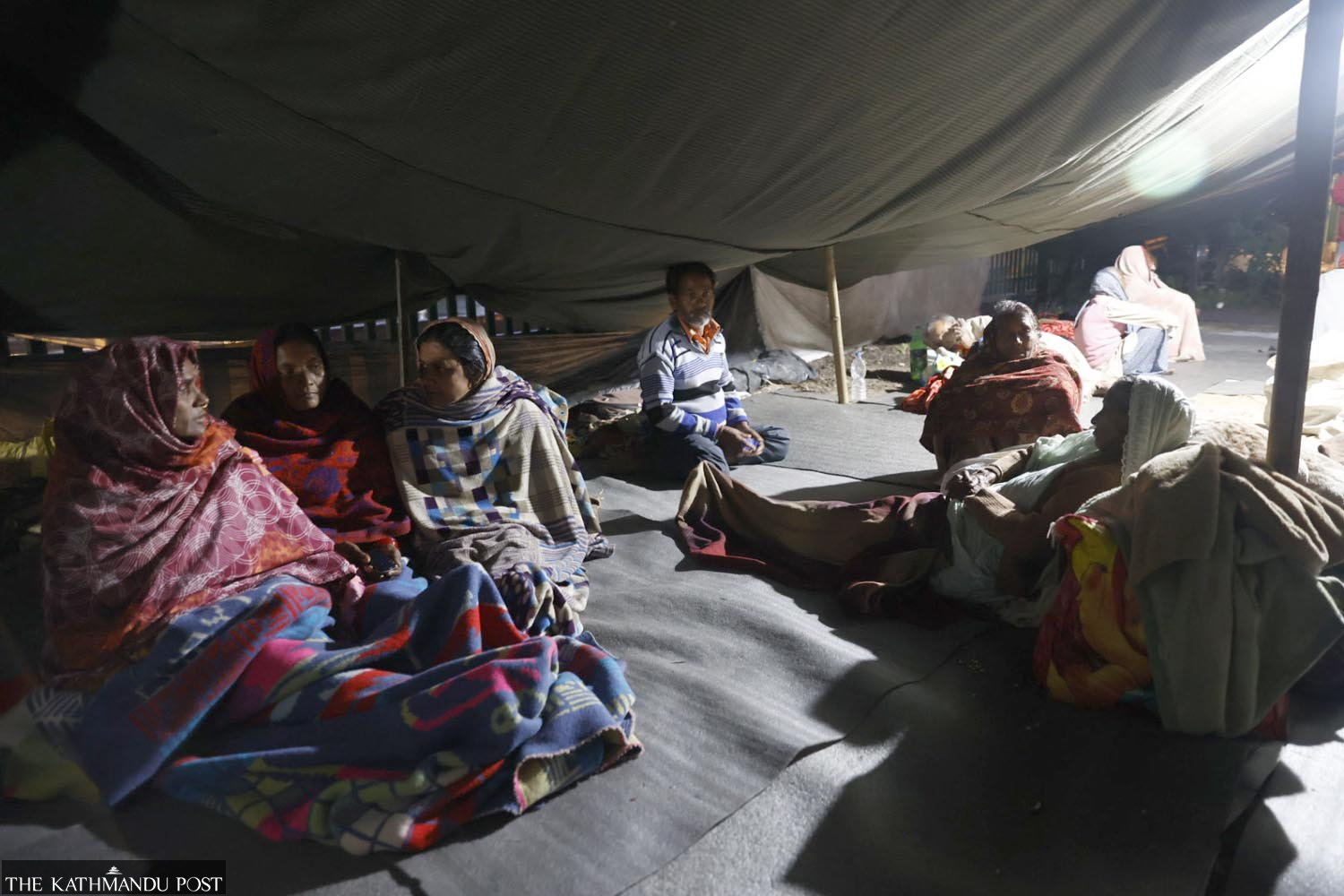 Loan shark victims spend the night under a tent at Shanti Vatika in Kathmandu on Wednesday. The group of victims of unscrupulous lending from the Tarai has been protesting in Kathmandu demanding action against the lenders. Sanjog Manandhar/TKP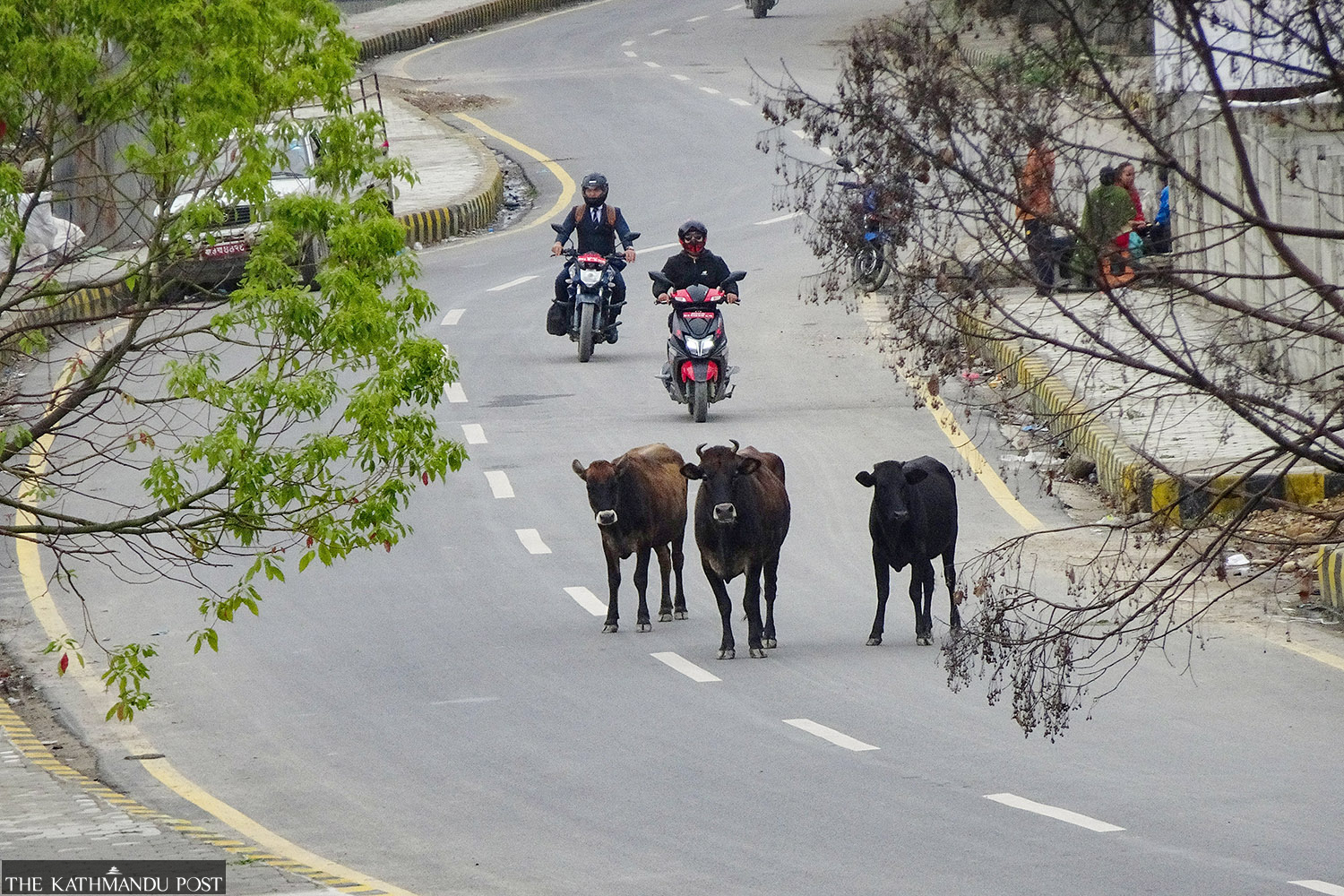 Stray cattle block traffic at Balkumari in Lalitpur on Tuesday. Deepak KC/TKP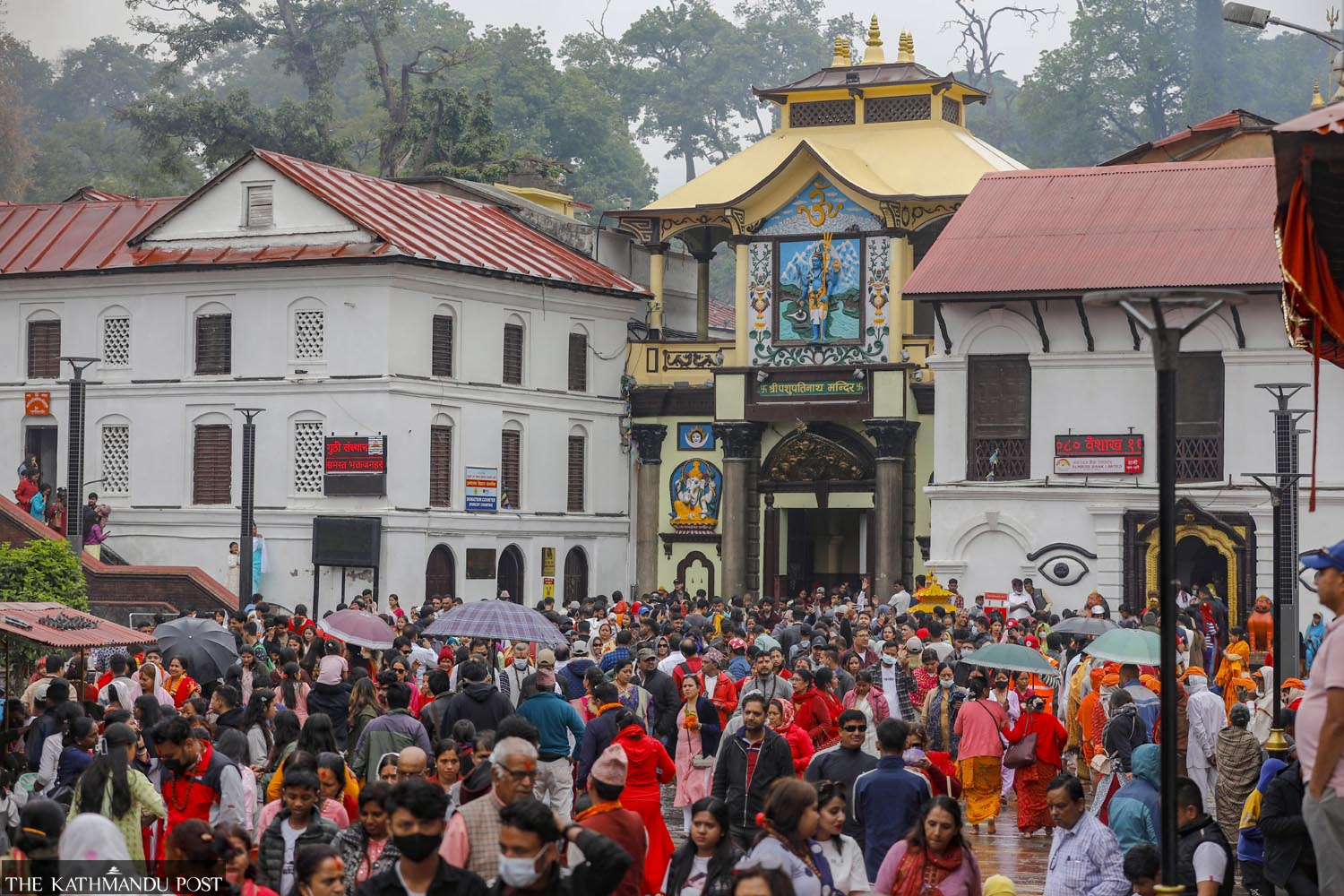 A crowd of devotees pictured at the western gate of Pashupatinath Temple complex in Kathmandu on Monday. Elite Joshi/KTP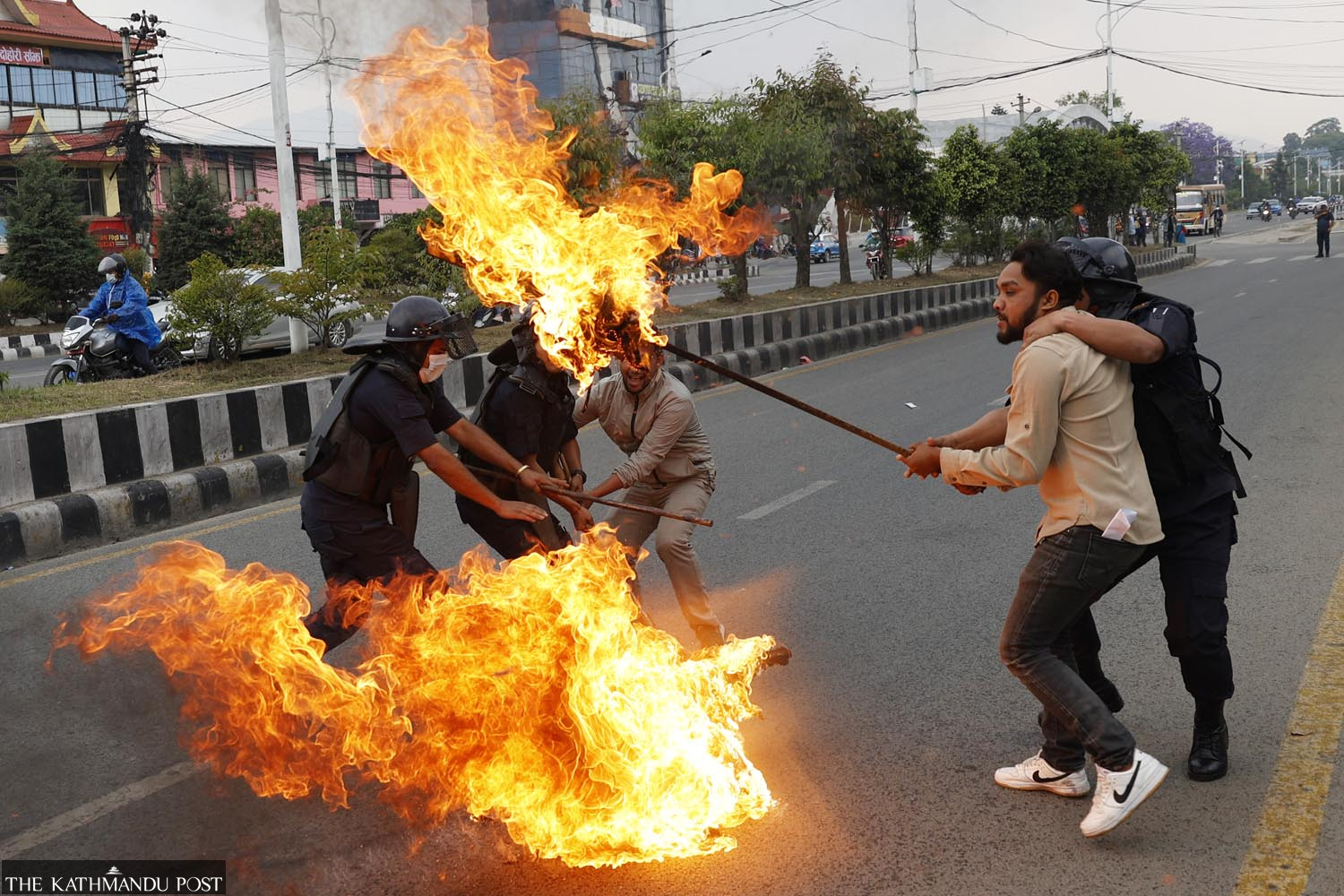 Cadres of National Youth Federation Nepal, a wing of the CPN-UML, burn an effigy of Prime Minister Pushpa Kamal Dahal as they protest against the government's decision to provide Rs200,000 to disqualified Maoist combatants at Baneshwar in Kathmandu on Saturday. Sanjog Manandhar/TKP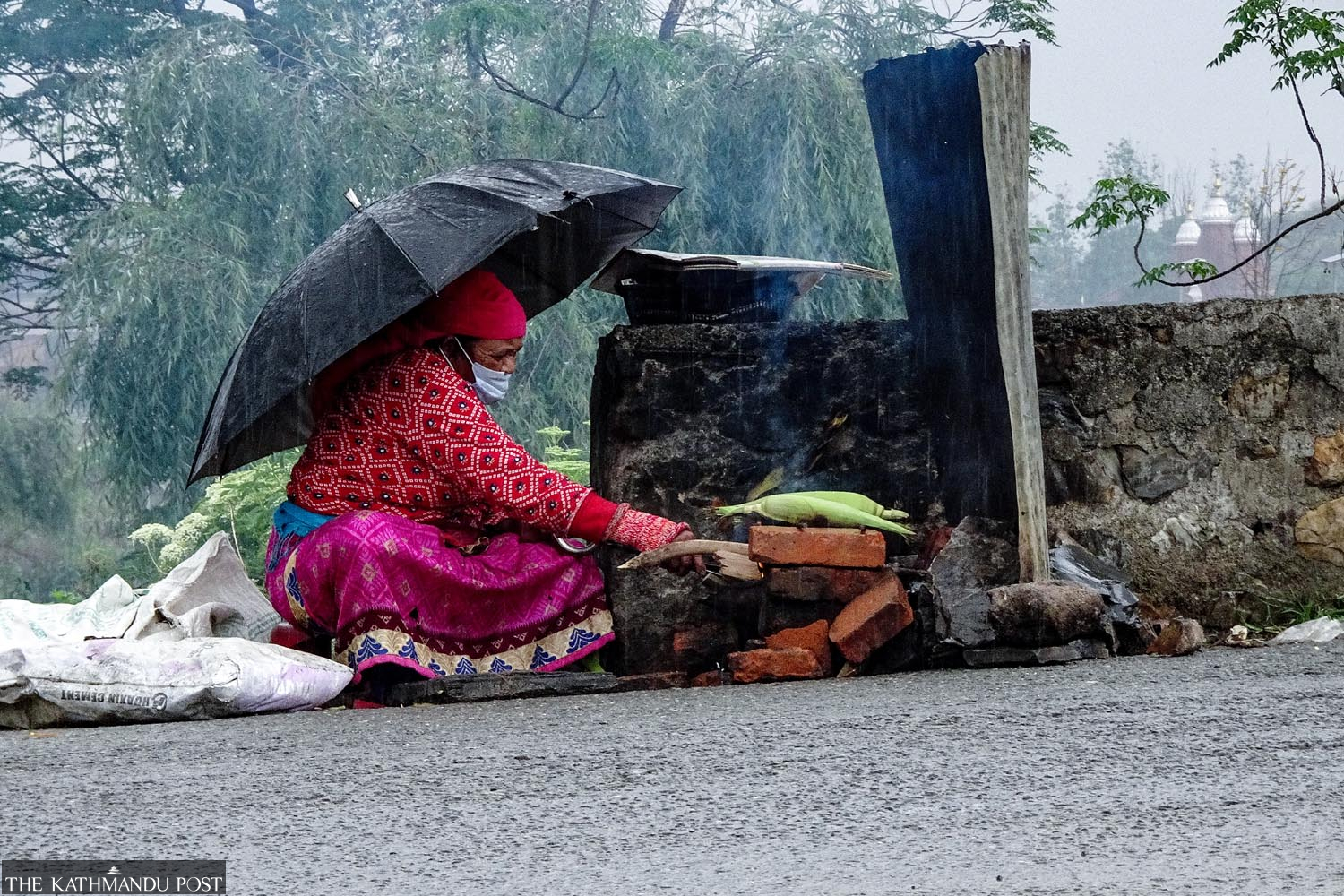 A woman grills corns on the roadside to sell to customers at Kupondole on Monday. Deepak KC/TKP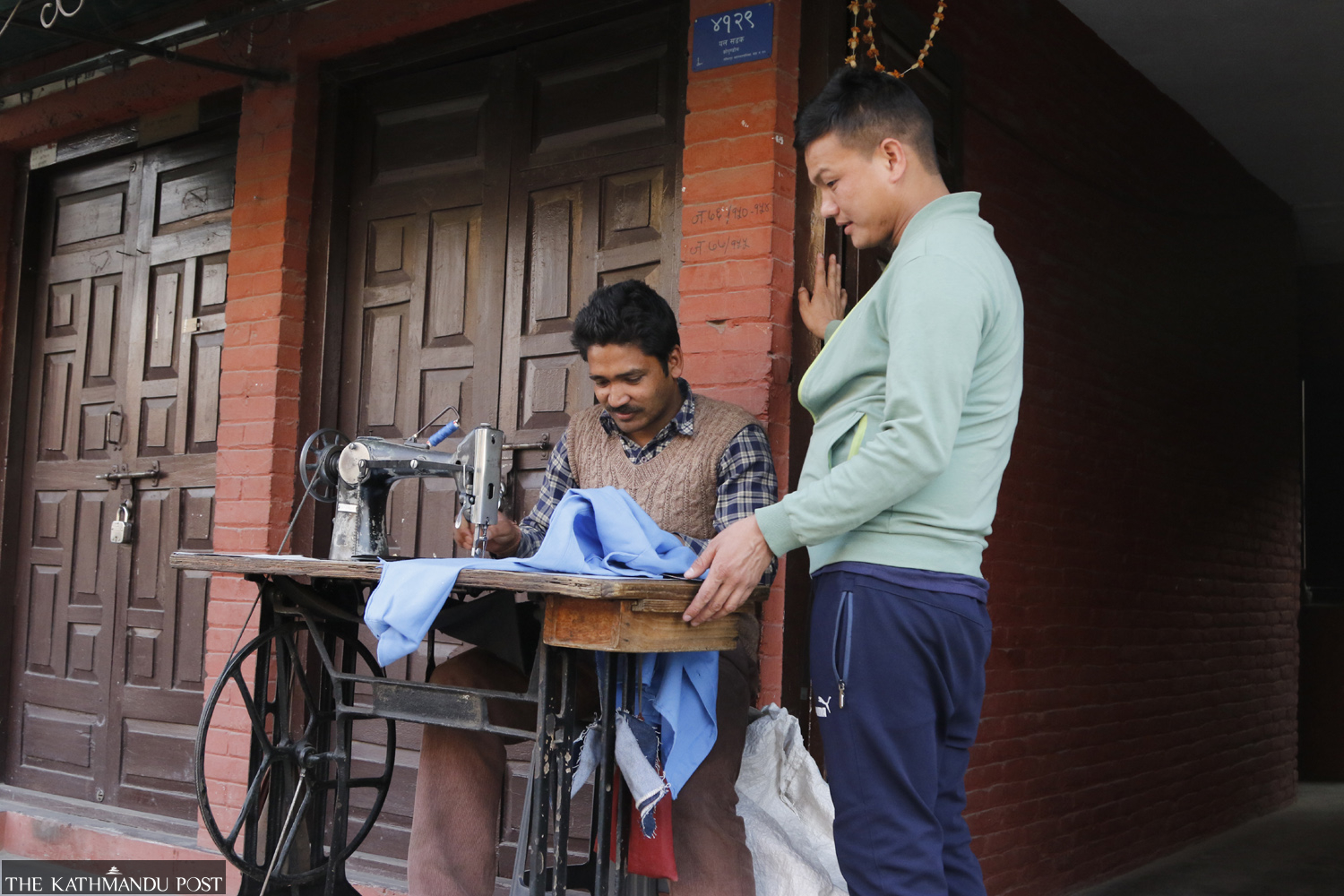 A tailor at work at his roadside shop in Lalitpur on Monday. Keshav Thapa/TKP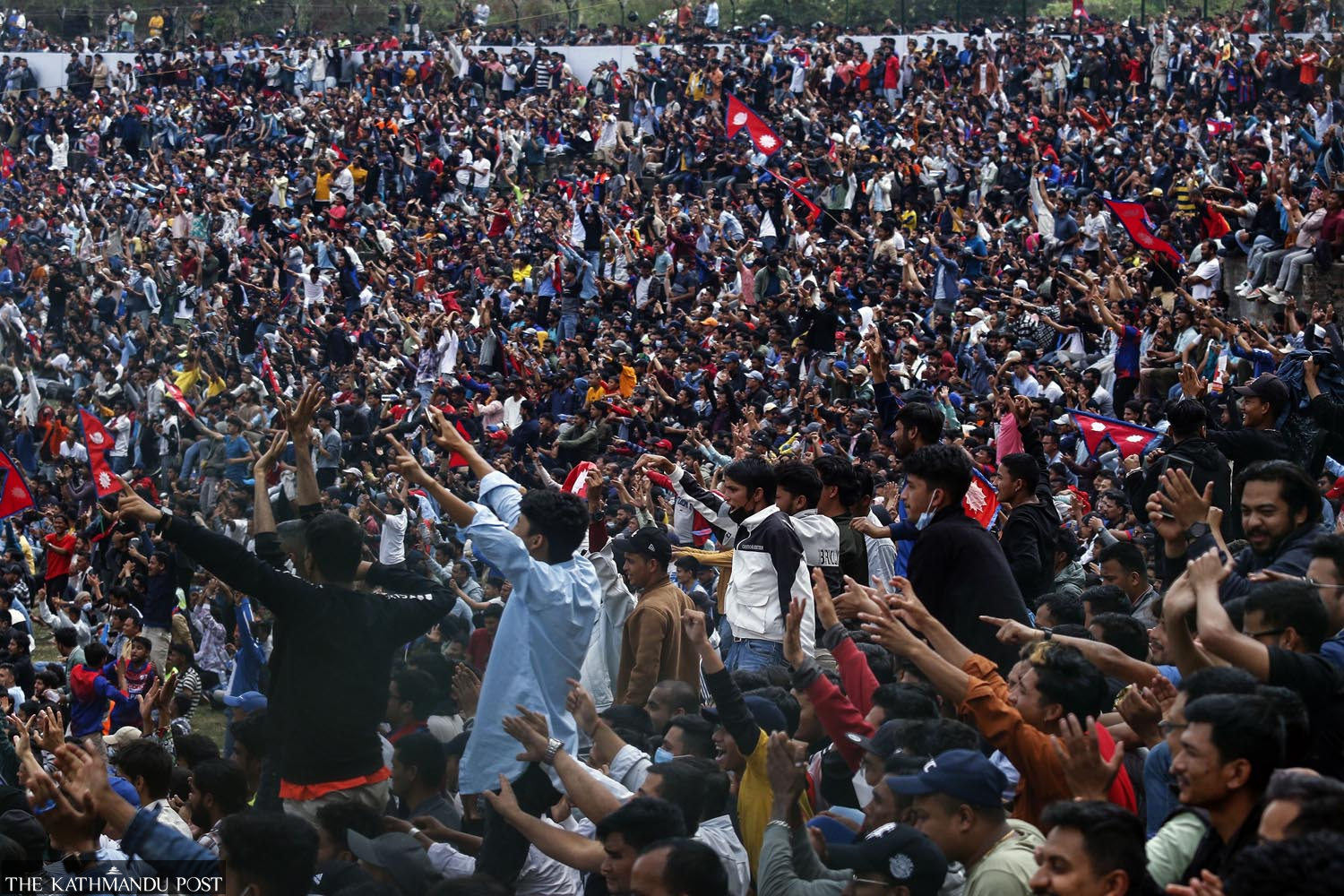 Spectators at the TU cricket ground during the semi-final match of the ACC Men's Premier Cup 2023 between Nepal and Kuwait on Saturday. Nepal will play the UAE in the final on Monday. Hemanta Shrestha/TKP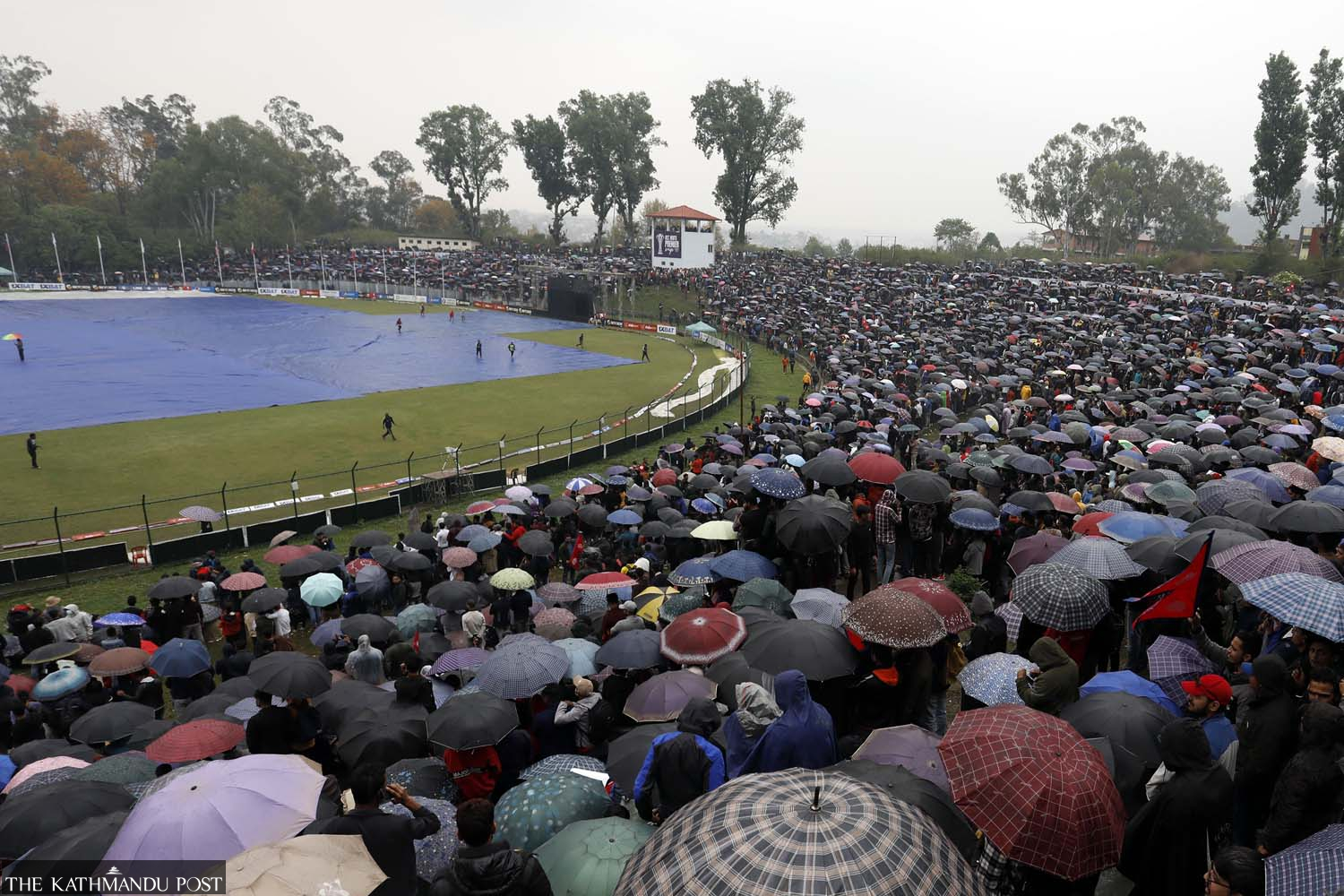 Cricket fans were left twiddling their thumbs under umbrellas as the rain halted Nepal's ACC Premier Cup final match against the UAE at 27.3 overs, at the TU cricket ground on Monday noon. Hemanta Shrestha/TKP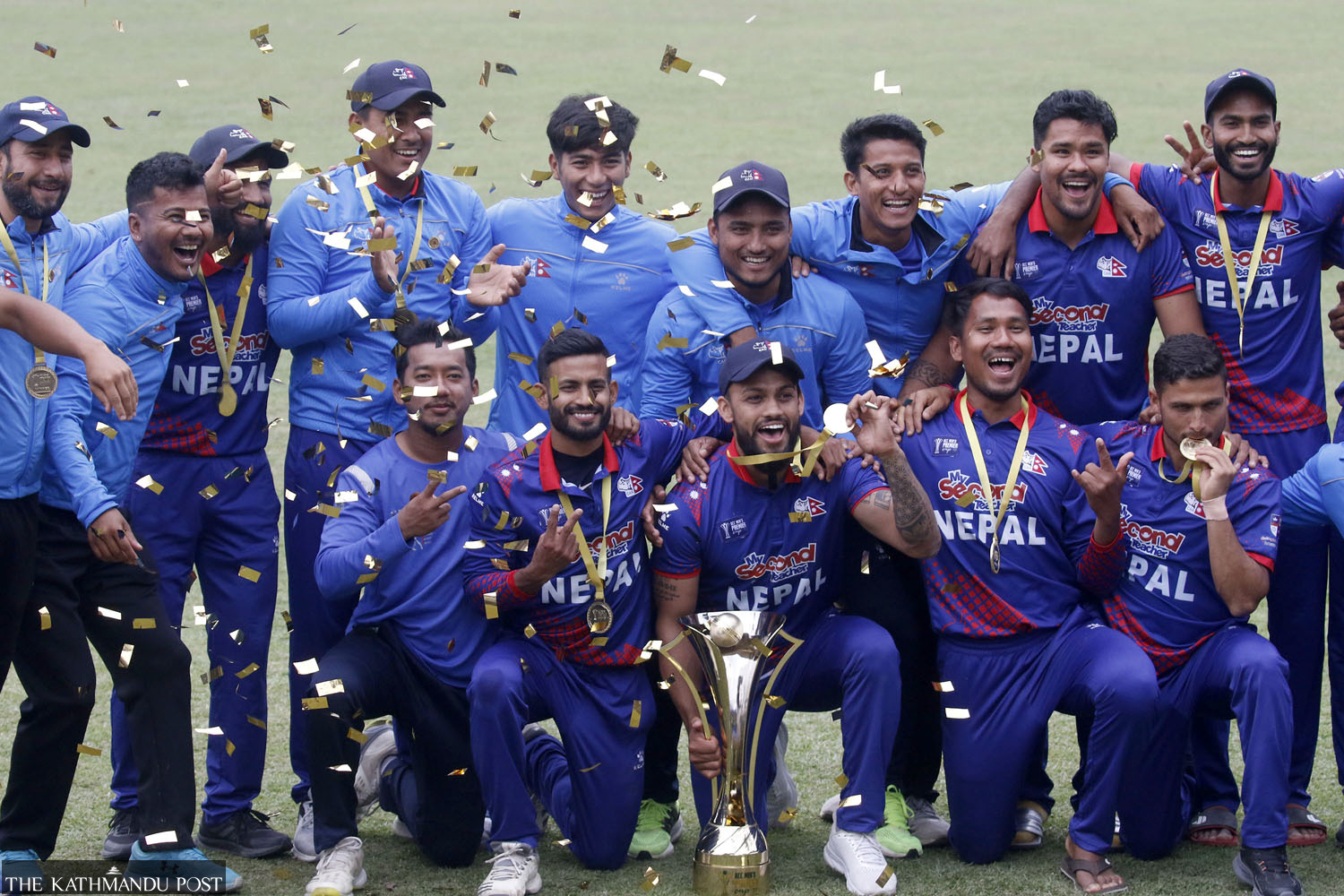 Team Nepal celebrate with the trophy after winning ACC Men's Premier Cup 2023 at TU cricket ground in Kathmandu on Tuesday. Gulsan Jha (right) top-scored with an unbeaten 67 runs. Keshav Thapa/TKP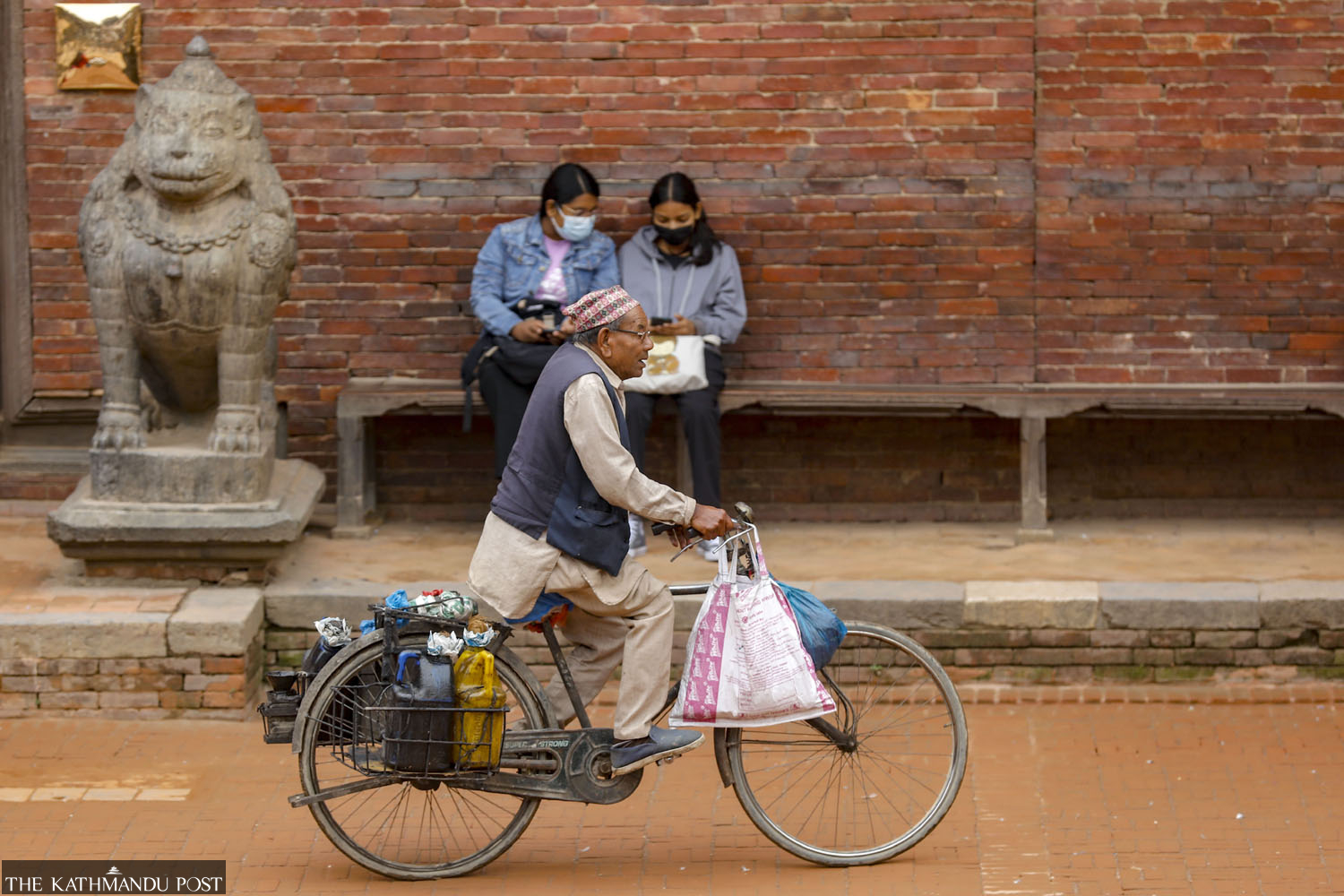 An elderly man pedals his way through Mangal Bazaar in Patan on Tuesday. Elite Joshi/TKP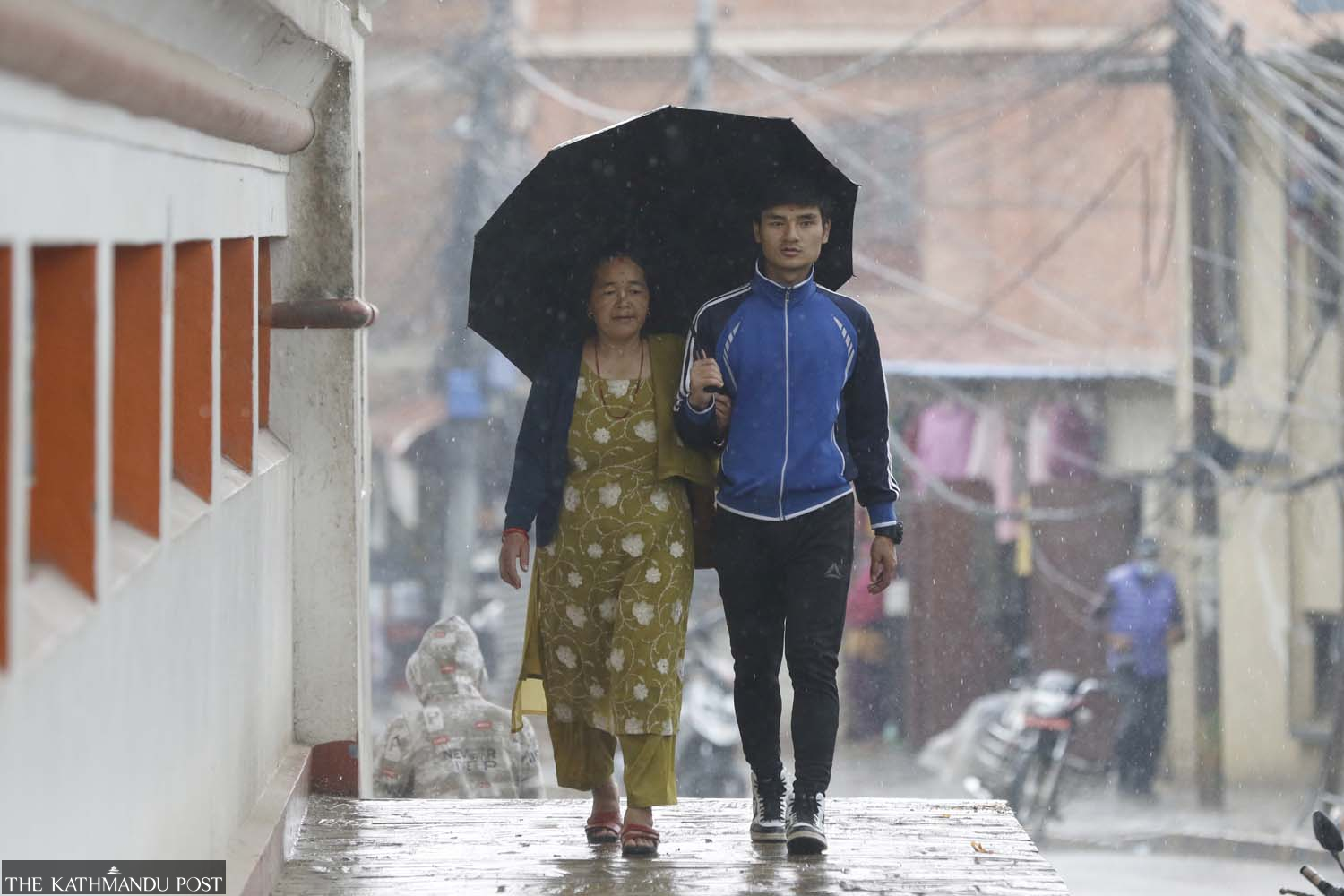 People shield themselves with an umbrella during the rain at Swayambhu in Kathmandu on Saturday. Keshav Thapa/TKP
People from the Kirat community celebrate Ubhauli festival at Gokarna in Kathmandu on Friday. Sanjog Manandhar/TKP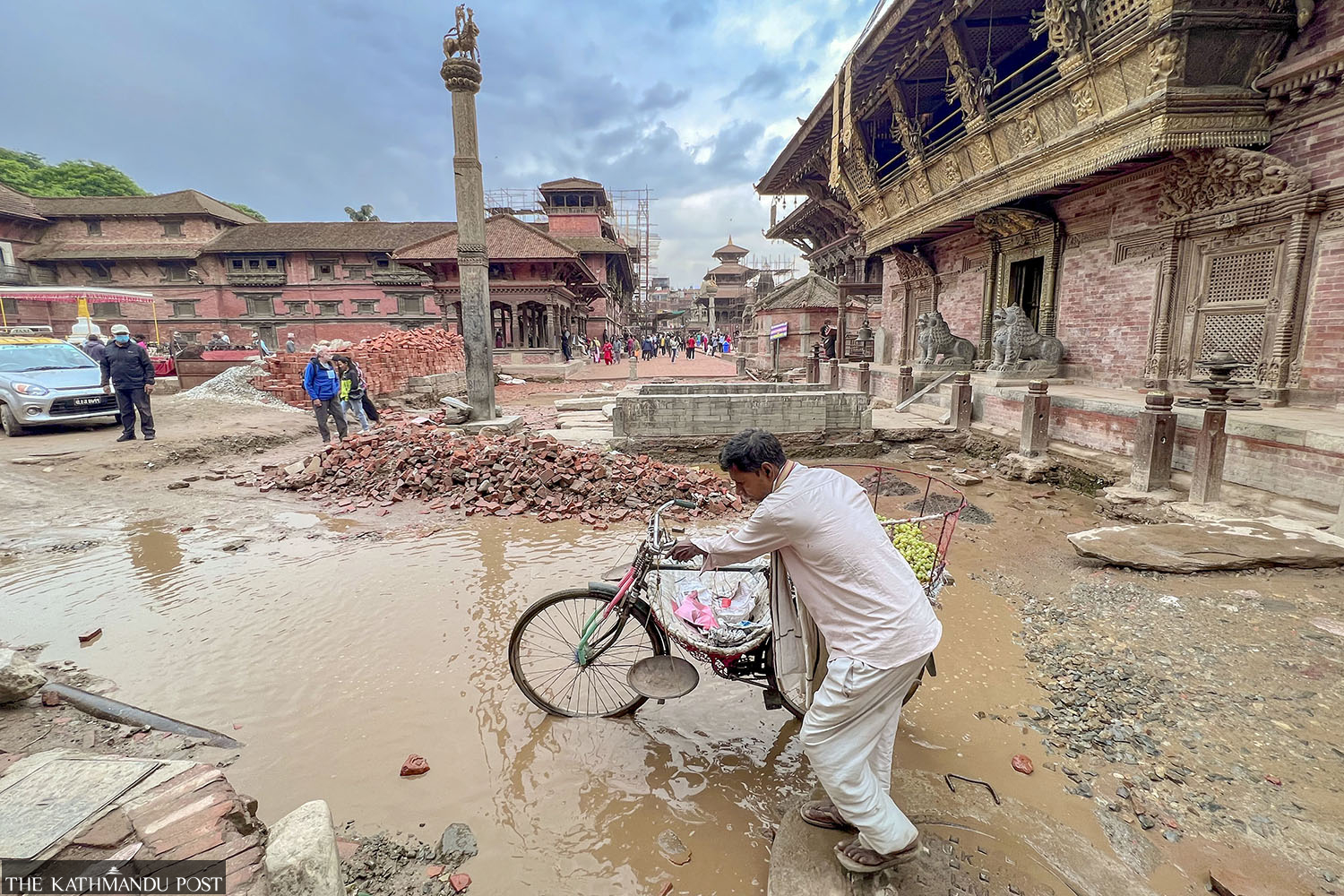 A fruit vendor pushes his bicycle through a waterlogged section of an under-construction road at Patan Durbar Square on Tuesday. Elite Joshi/KTP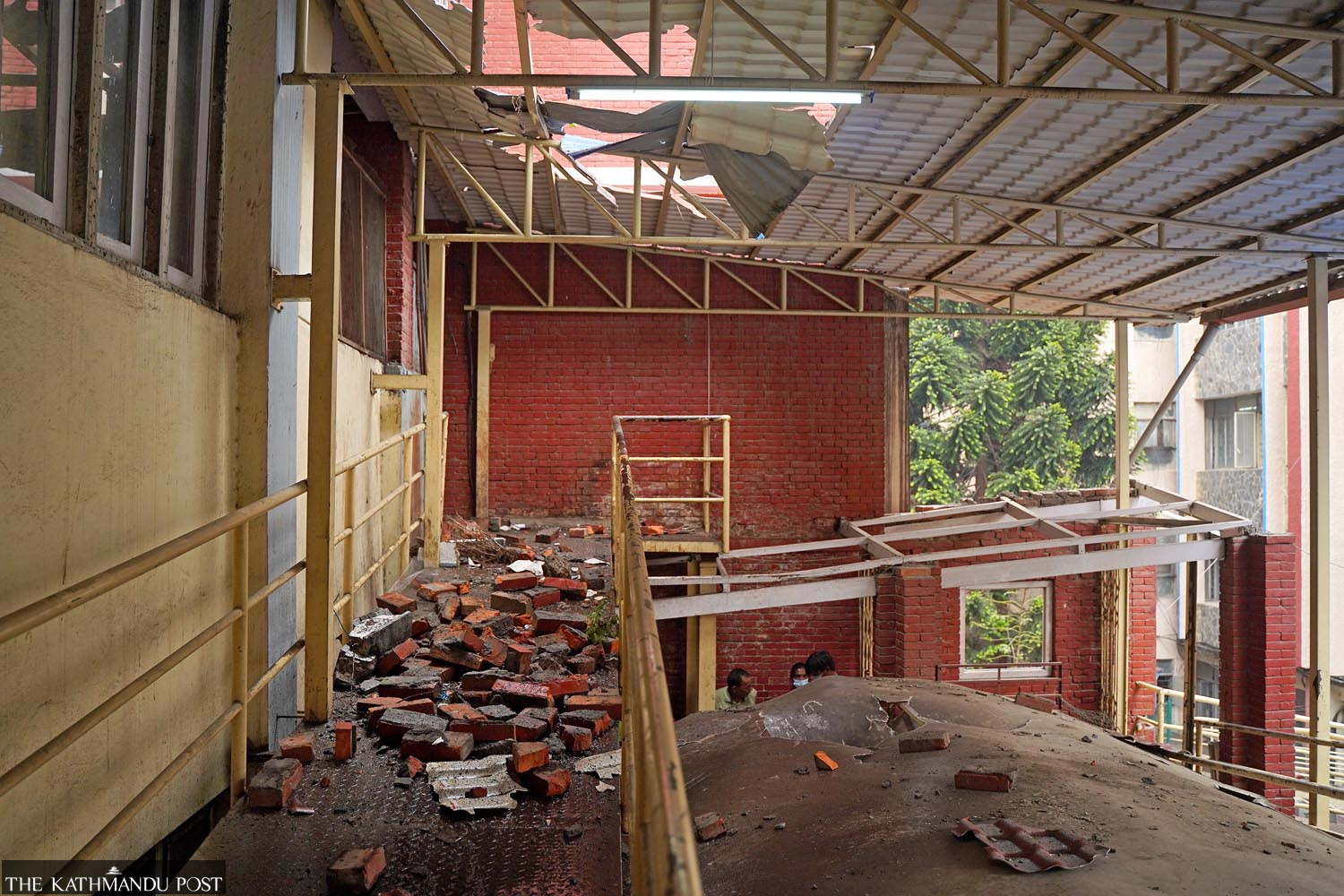 A roof of Bir Hospital's old building caved in during rain on Sunday. Four individuals sustained injuries in the incident and are receiving treatment at Trauma Centre. Angad Dhakal/TKP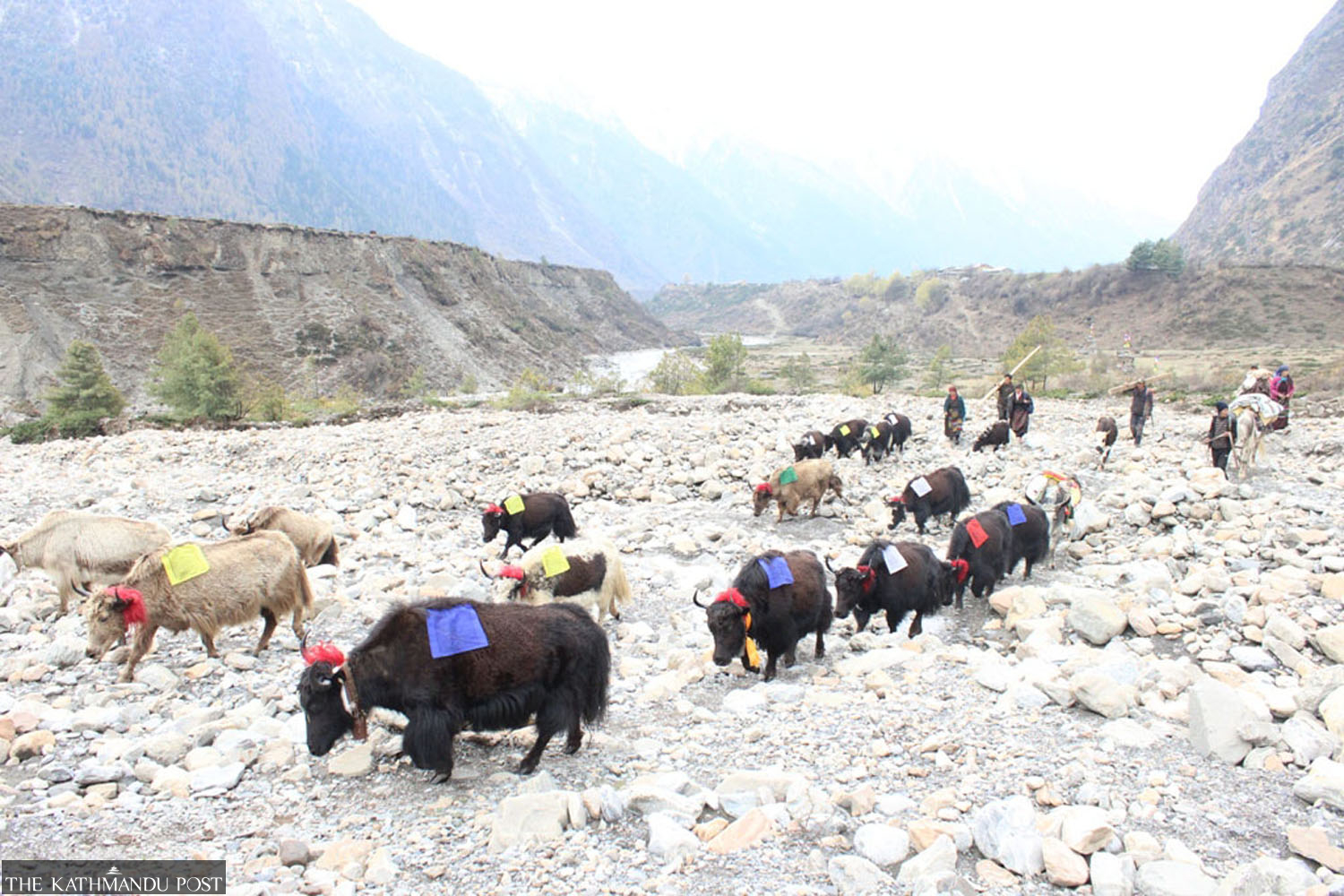 With the arrival of spring, a herd of yaks is being moved to highland pastures after spending the winter in the foothills of Chhekampar village in Gorkha district a few days ago. Hariram Upreti/TKP
---