The week in six photos
Here are some of the photos taken by our photographers this week.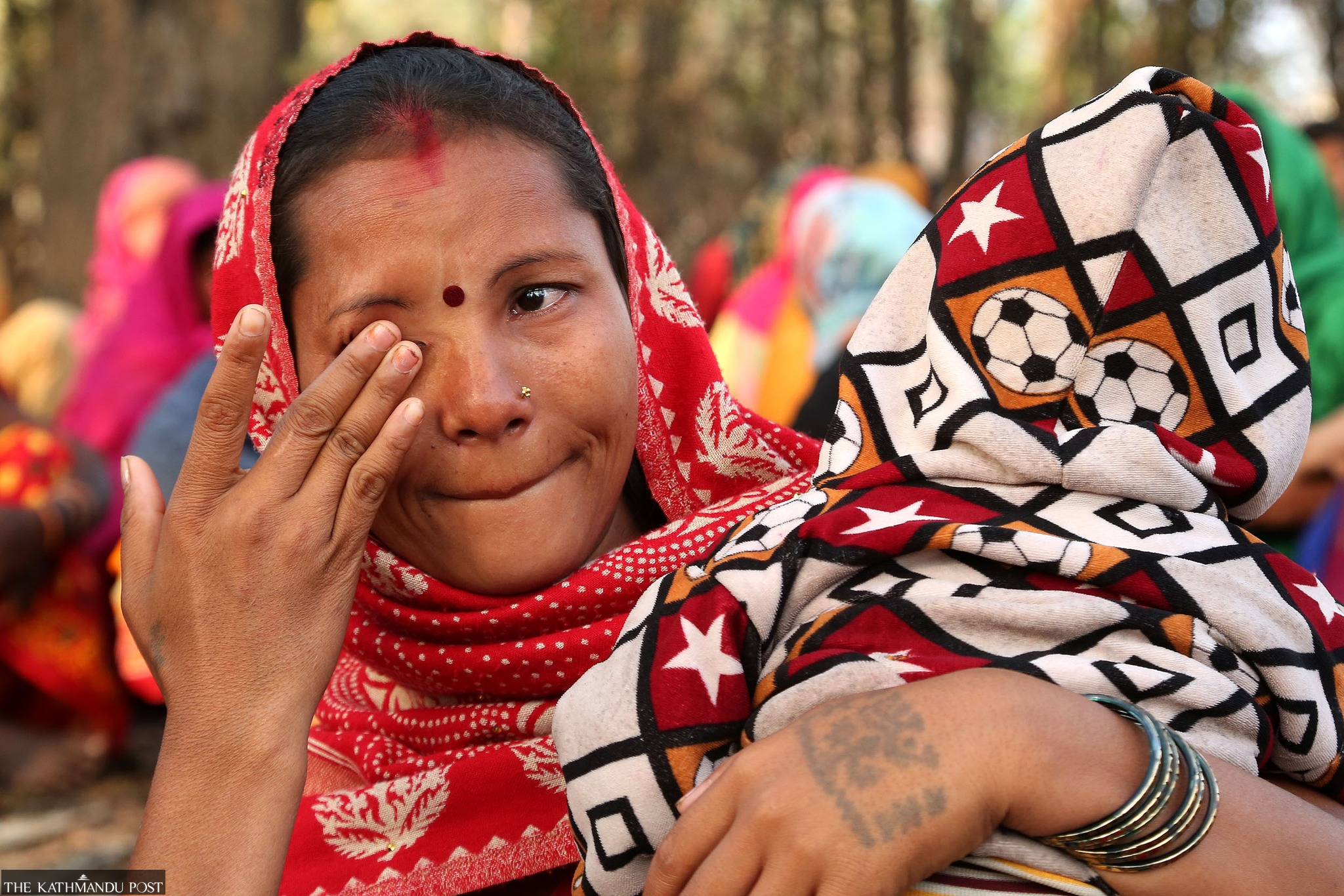 In this photo taken on Wednesday in Hetauda, Kalpana Dhami of Sabaila, Dhanusha clutching her six-month old baby recounts how she is on the verge of losing all her property to a local loan shark who charges exorbitant interest on her loan. Prakash Chandra Timilsena/TKP
Published at : March 25, 2023
Updated at : March 25, 2023 14:56
Here are the best shots from the week.

Prime Minister Pushpa Kamal Dahal thanks lawmakers after winning a vote of confidence in the House of Representatives on Monday. Angad Dhakal/TKP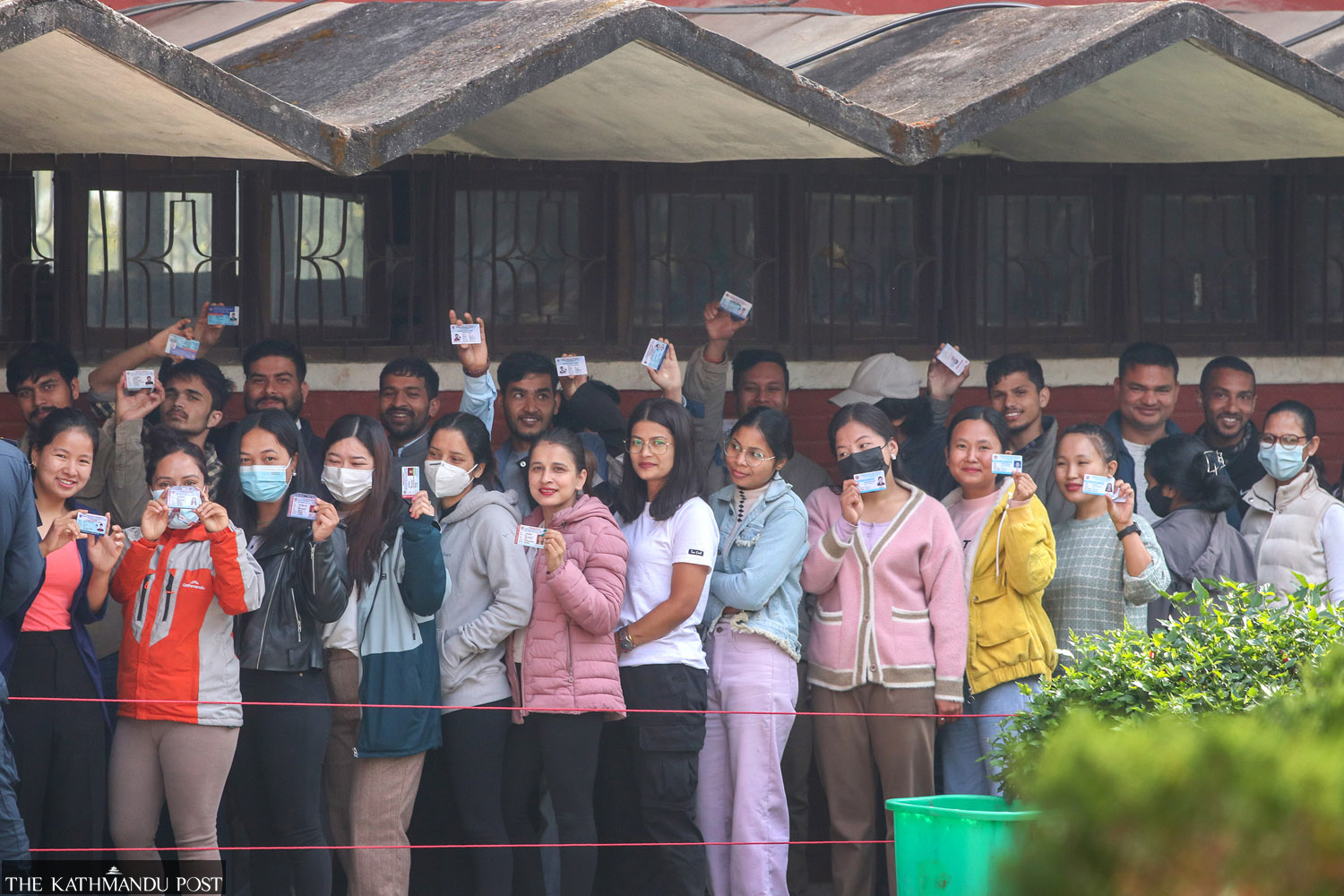 Students show their identity cards as they queue up to vote at the Tribhuvan University Campus, in Kirtipur, Kathmandu on Sunday. Prakash Chandra Timilsena/TKP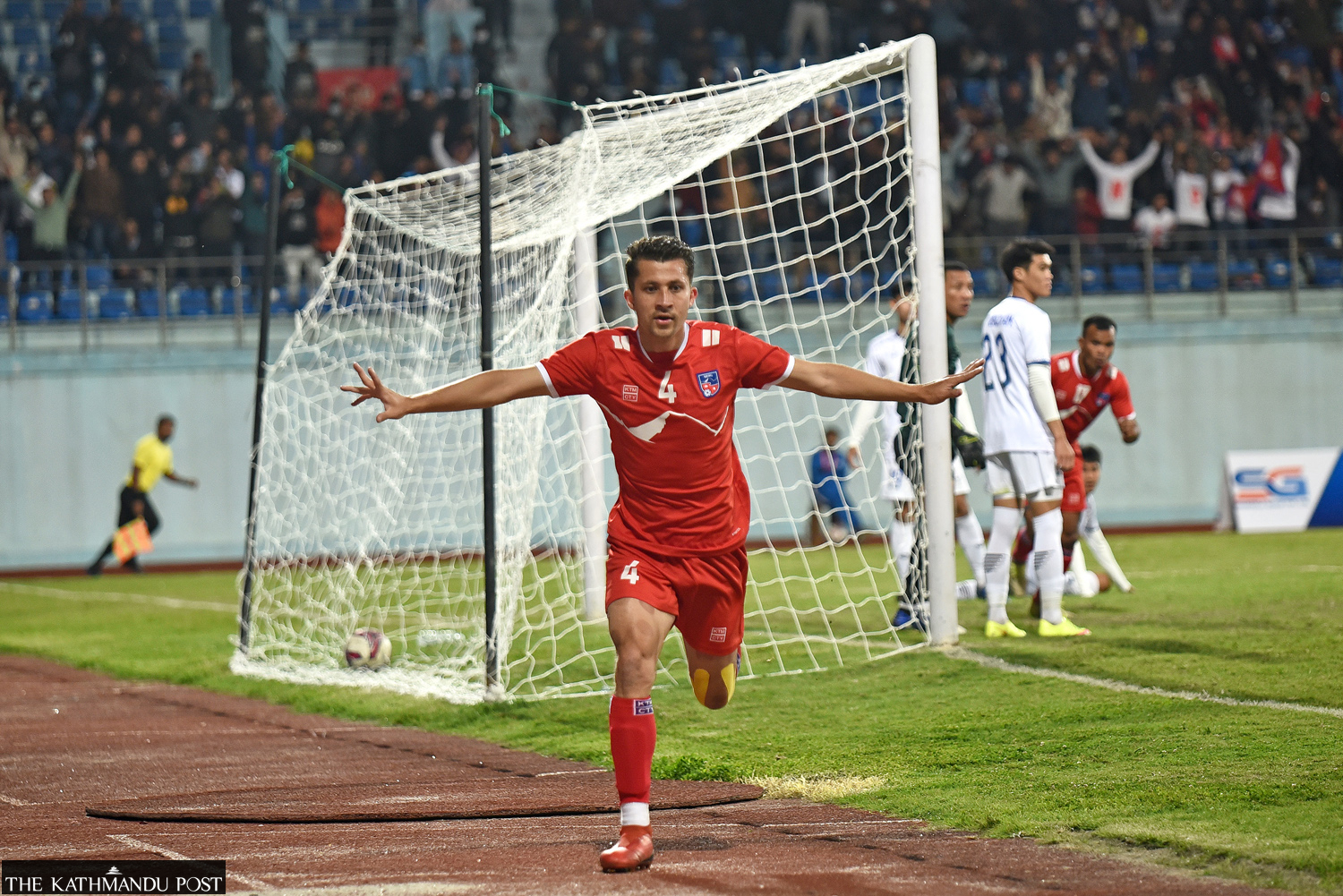 Nepal's Ananta Tamang celebrates after scoring the opening goal against Laos during the Prime Minister Three Nations Cup at Dasharath Stadium in Kathmandu on Wednesday. Angad Dhakal/TKP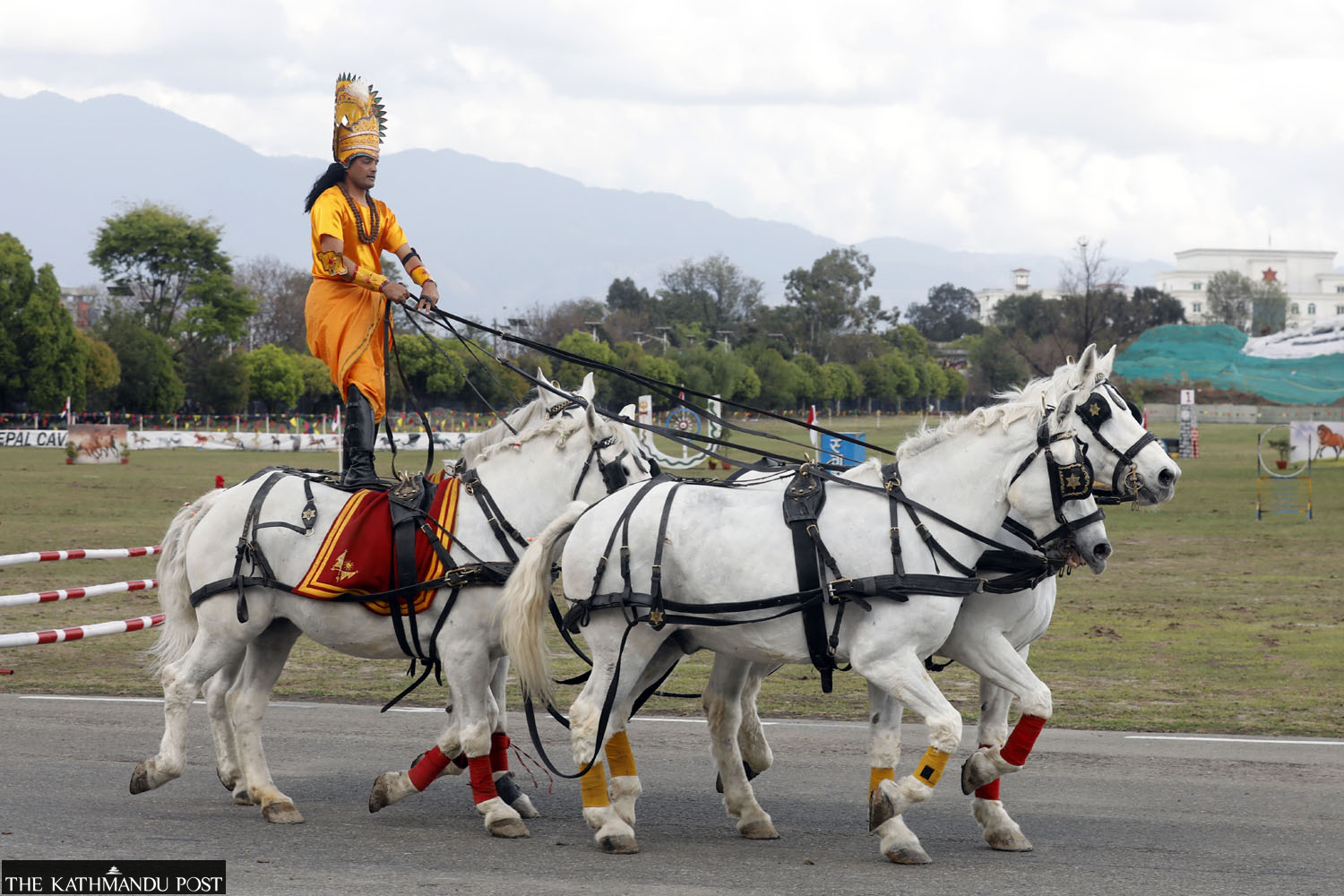 A Nepal Army member displays an equestrian skill during the annual Ghode Jatra festival in Kathmandu's Tundikhel on Tuesday. Elite Joshi/TKP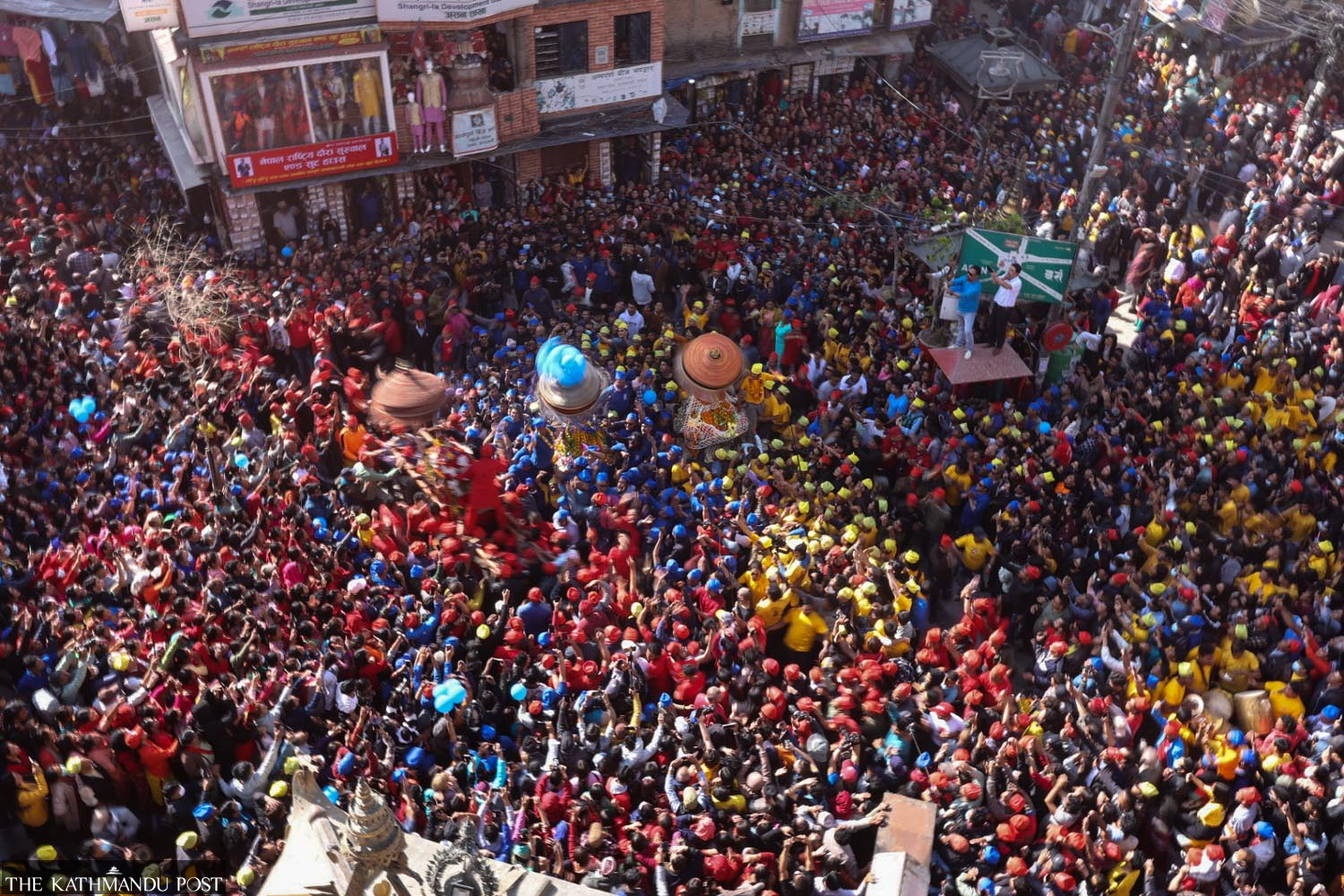 Devotees at the Dya Luyakegu ceremony in Ason during the annual Pahan Chare Festival at Ason, Kathmandu on Wednesday. Post Photo
---