Sadhus converge at Pashupatinath Temple on Mahashivaratri
Over one million devotees are expected to visit one of the holiest Hindu shrines.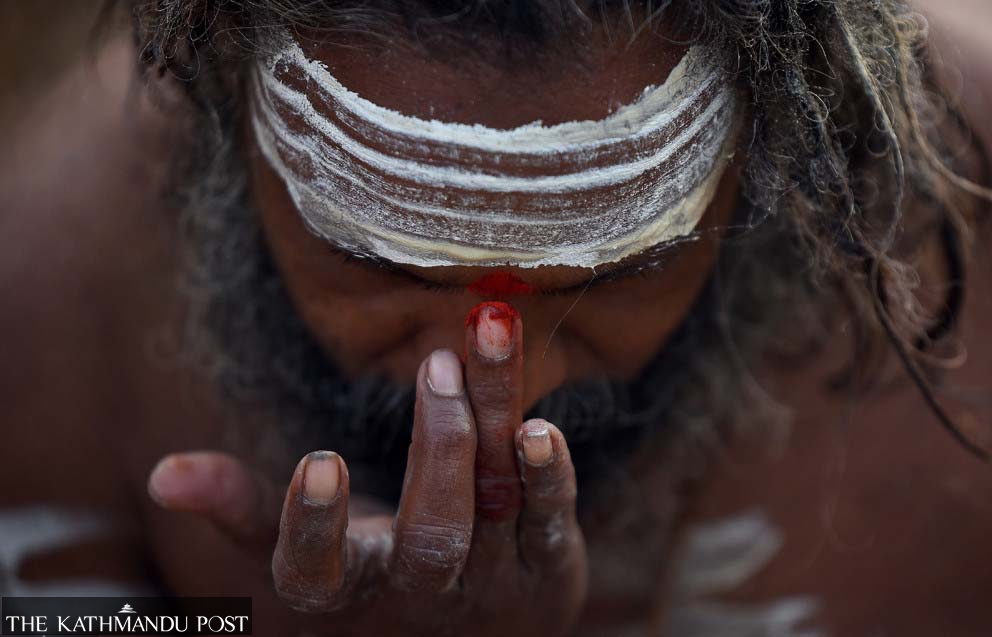 Published at : February 18, 2023
Updated at : February 18, 2023 15:33
Hindu devotees all over the country are celebrating Mahashivaratri on Saturday by worshipping Lord Shiva at various shrines.


Devotees have gathered at Pashupatinath temple, one of the holiest Hindu shrines, in Kathmandu to celebrate the festival.
Sadhus from various parts of Nepal and India visit this holy temple to show their affinity to Lord Mahadev. The temple area wears a colourful look at this time of the year as hundreds of Sadhus converge on the premises of the Hindu shrine

According to officials, this time over a million people are expected to visit Pashupati for the festival. A total of 10,000 security personnel and over 5,000 volunteers have been deployed in the Pashupati area.

Shivaratri is observed every year on the 14th day of the waning moon in the Nepali month of Falgun.

Here are some pictures captured by the Post's photographer Angad Dhakal.
---