The week in 14 photos
Here are some of the best photos taken by our photographers and reporters between January 22-28.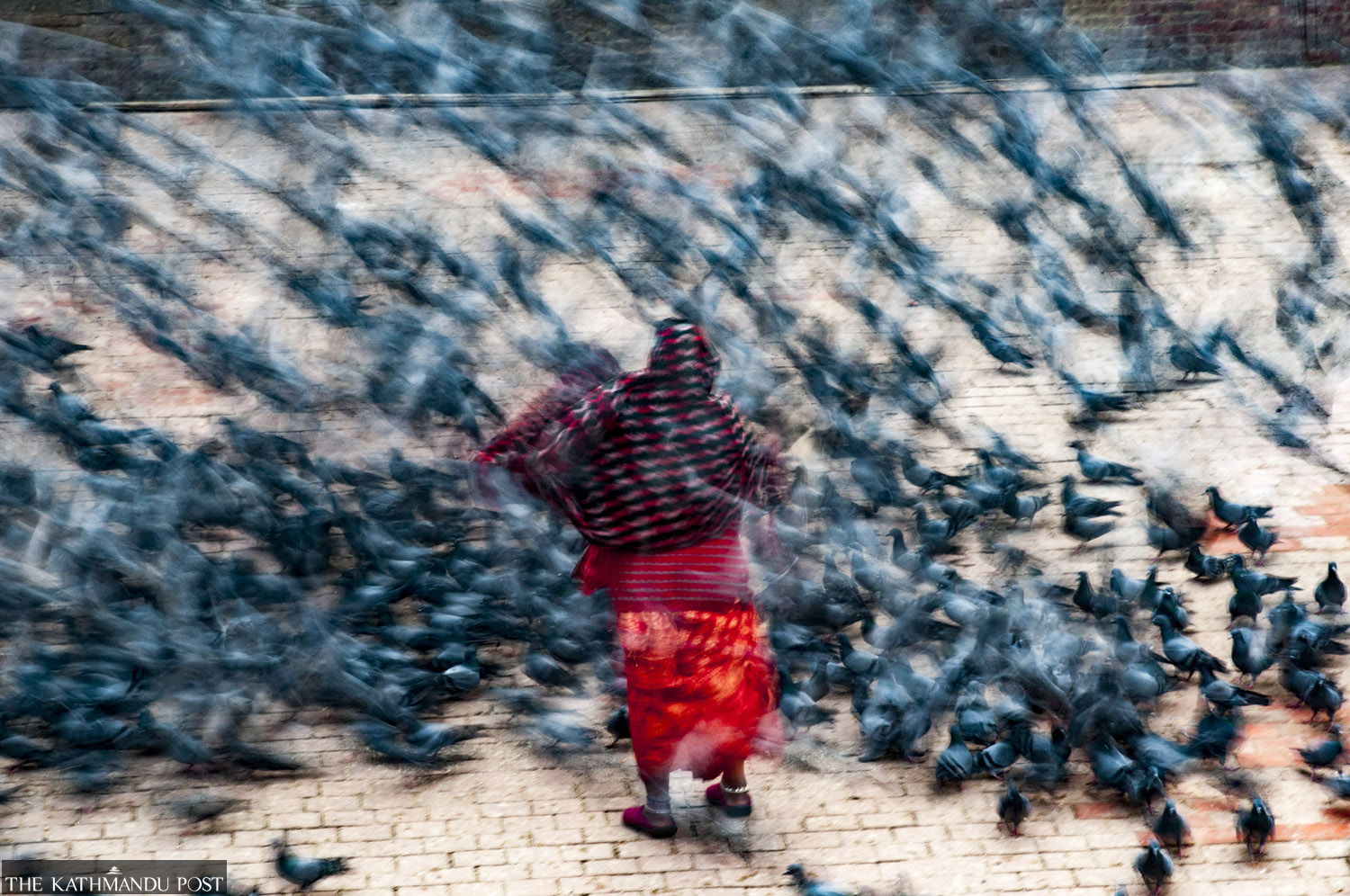 This photo taken with a slow shutter speed shows a woman feeding pigeons at Basantapur Durbar Square in Kathmandu on Thursday. Deepak KC/TKP
Published at : January 28, 2023
Updated at : January 28, 2023 13:33
Here are the best shots from the week.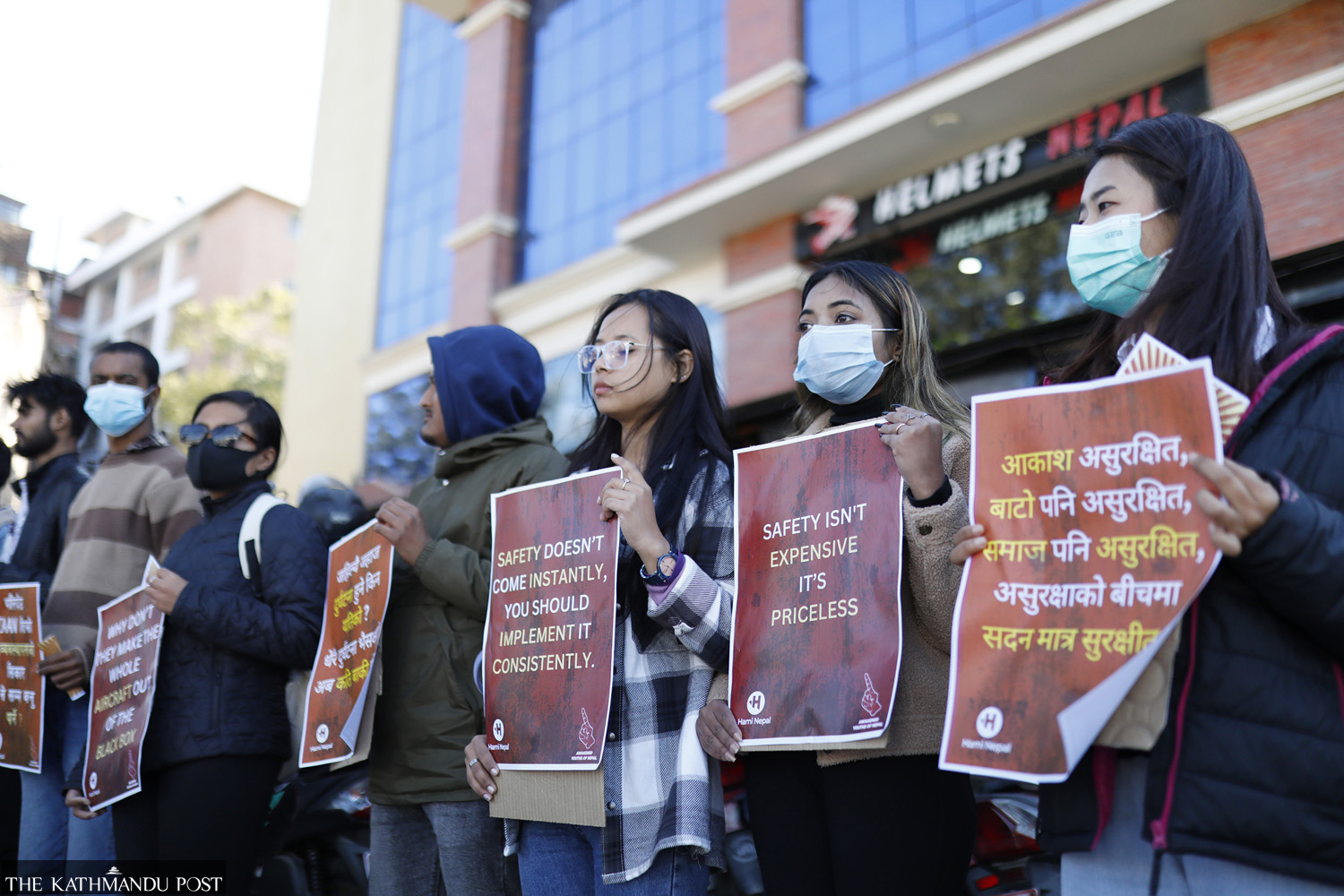 Youth activists demonstrate with messages related to safe travel during a petition signing event held by 'Hami Nepal' organisation in Kathmandu on Saturday. Sanjog Manandhar/TKP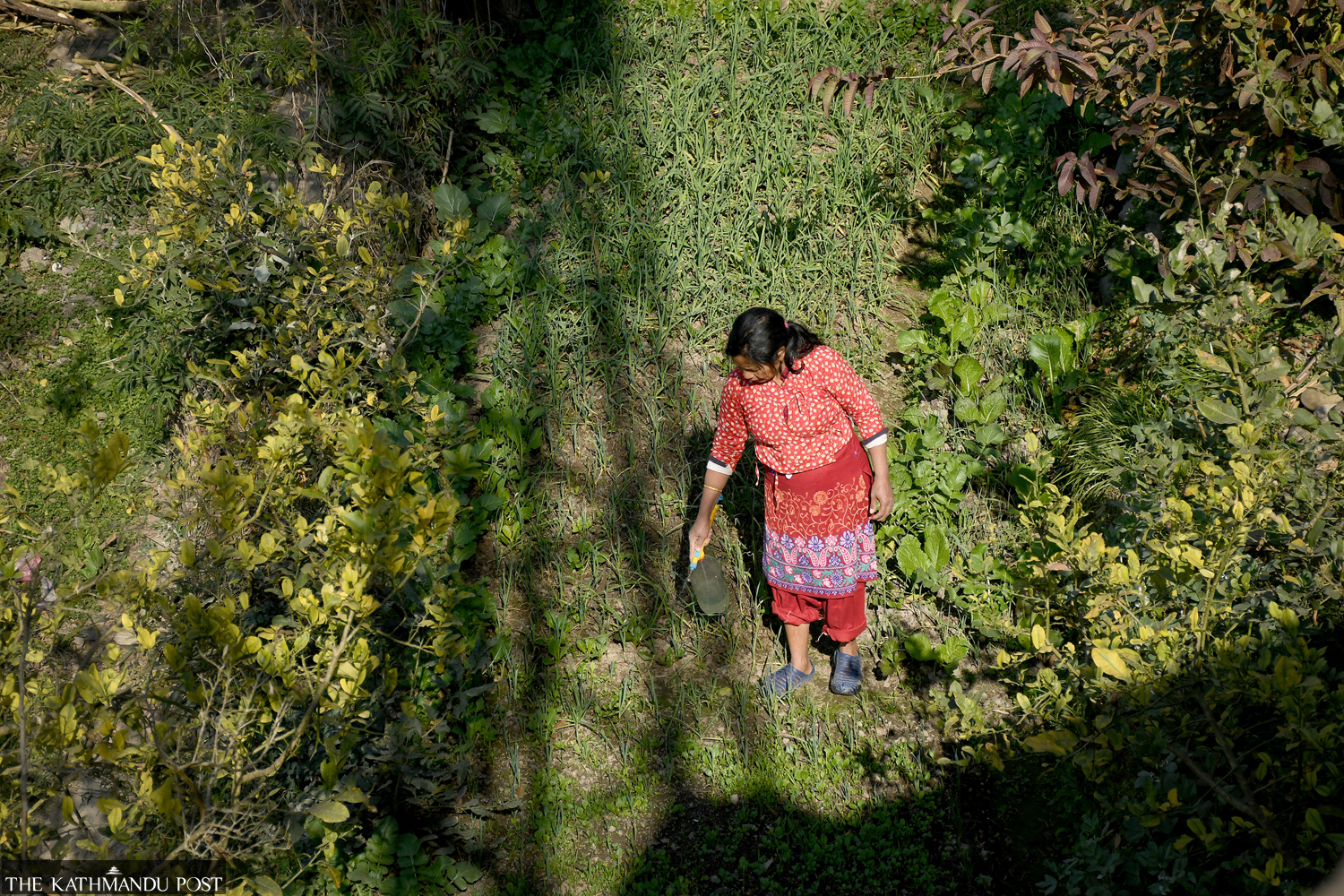 A woman sprinkles pesticide on vegetables at a farm in Khokana, Lalitpur on Saturday. Anish Regmi/TKP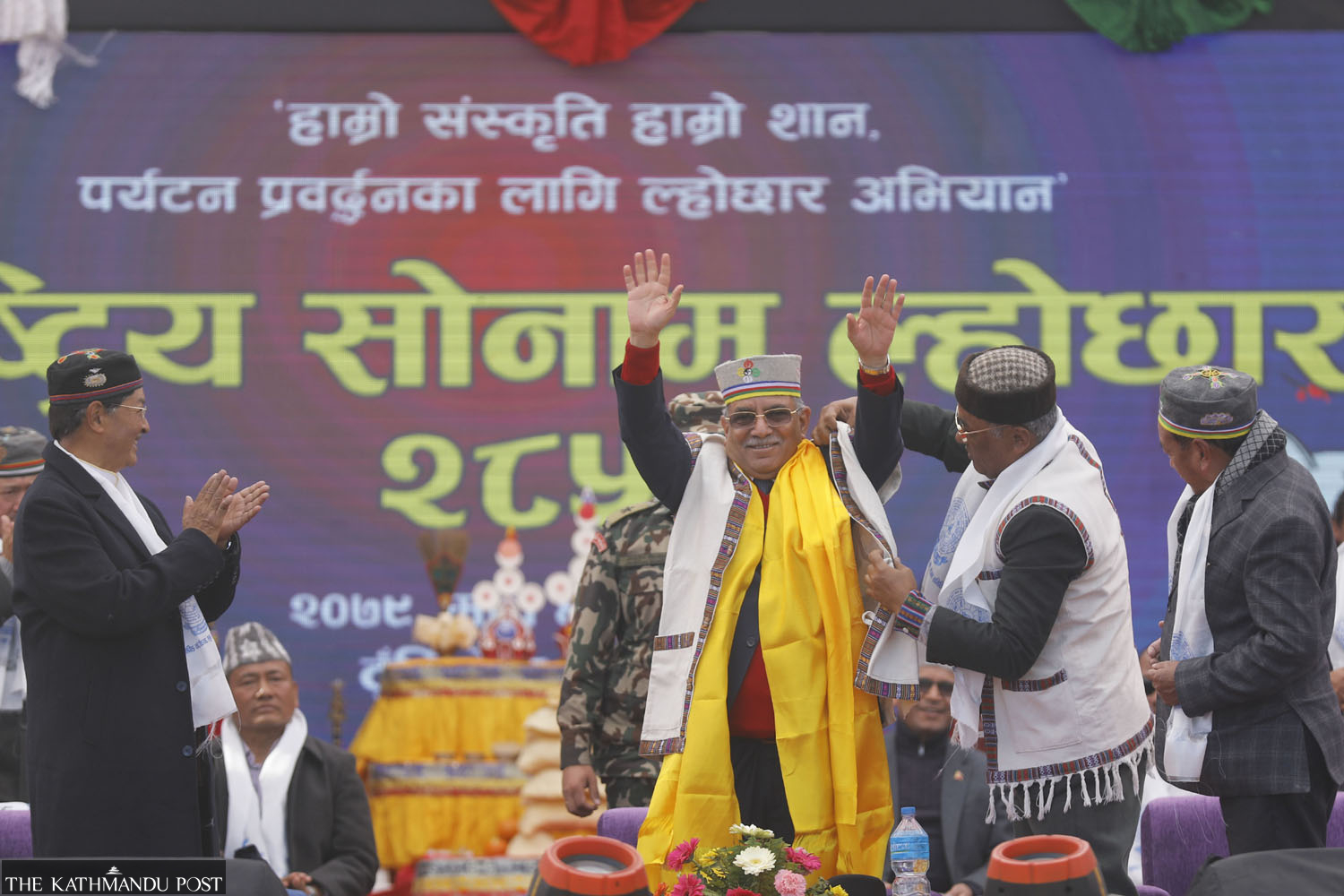 Prime Minister Pushpa Kamal Dahal dons a Tamang cultural outfit during a Sonam Lhosar event at Tundikhel in Kathmandu on Sunday. Elite Joshi/TKP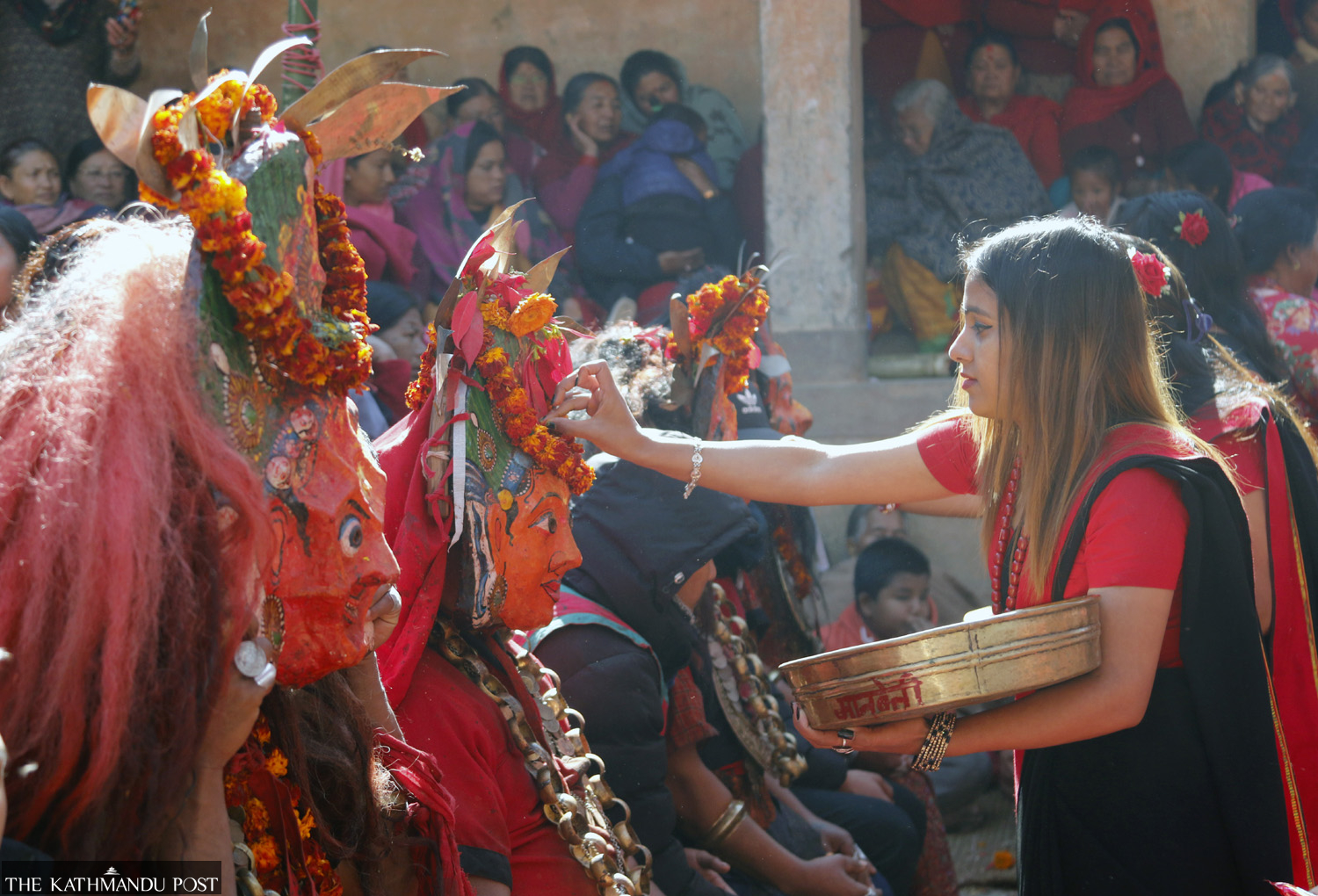 A woman decked up in traditional attire performs a puja on the occasion of Nawadurga Bhawani festival, which is observed once in 12 years, at Thecho in Lalitpur on Sunday. Keshav Thapa/TKP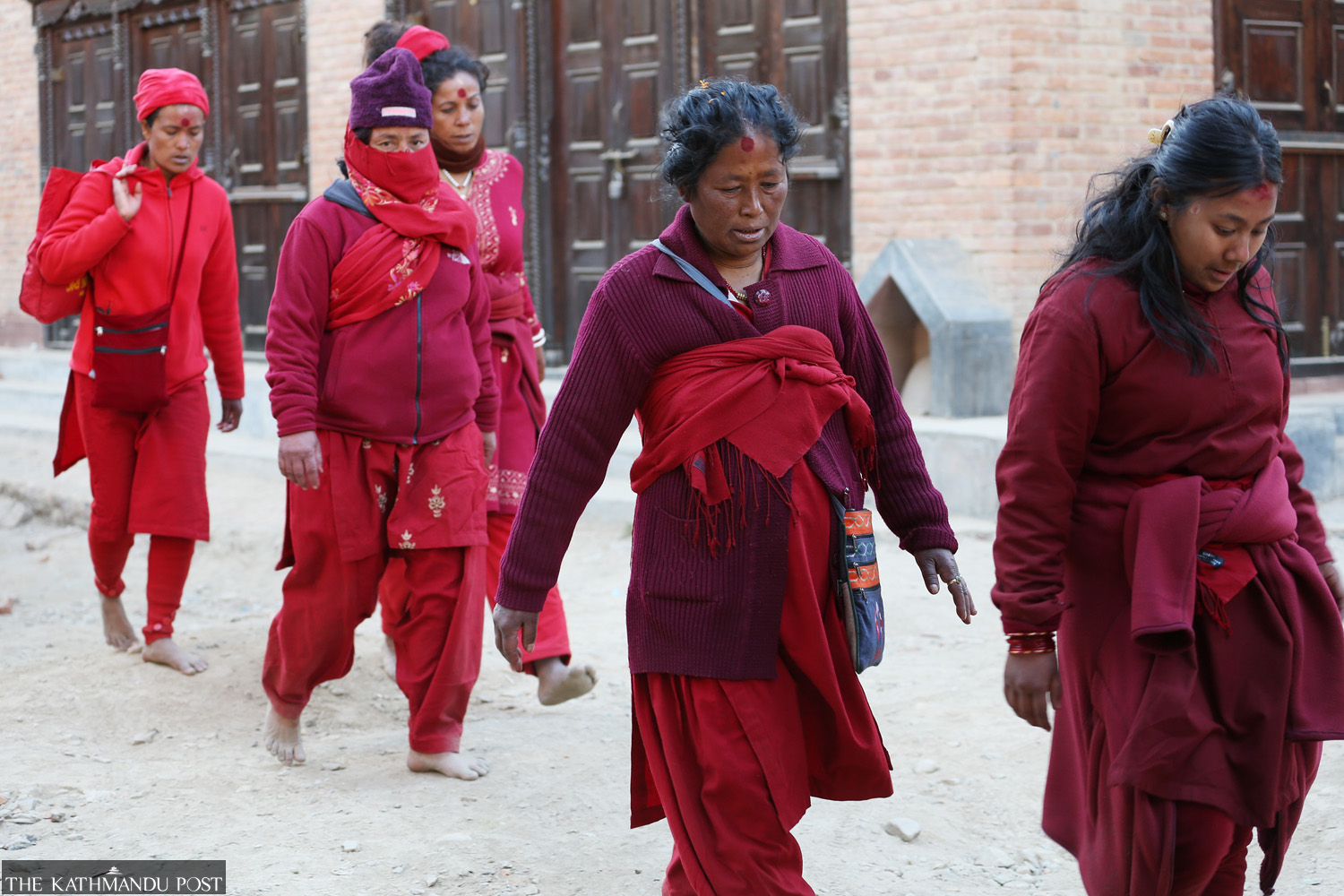 Devotees walk barefoot at Mangalbazaar in Lalitpur on Sunday as they march all the way from Pharping to Sankhu for the month-long Madhav Narayan festival, also known as Swasthani fast. Sanjog Manandhar/TKP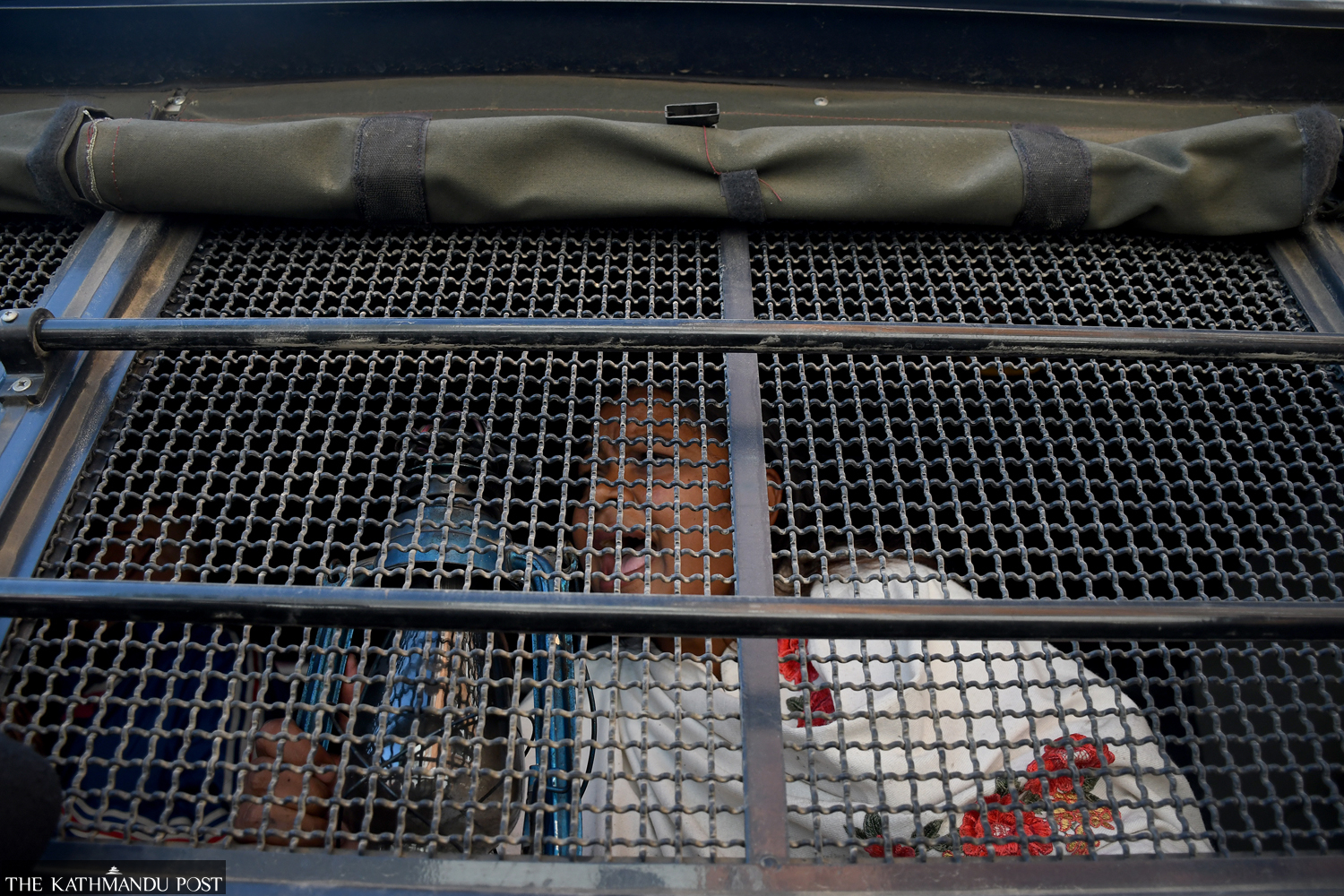 A woman holding a lantern is seen behind the grilled window of a police truck at Babar Mahal in Kathmandu on Monday. Police rounded up several demonstrators who were marching from Maitighar to New Baneshwar demanding justice for Nirmala Kurmi of Banke. Anish Regmi/TKP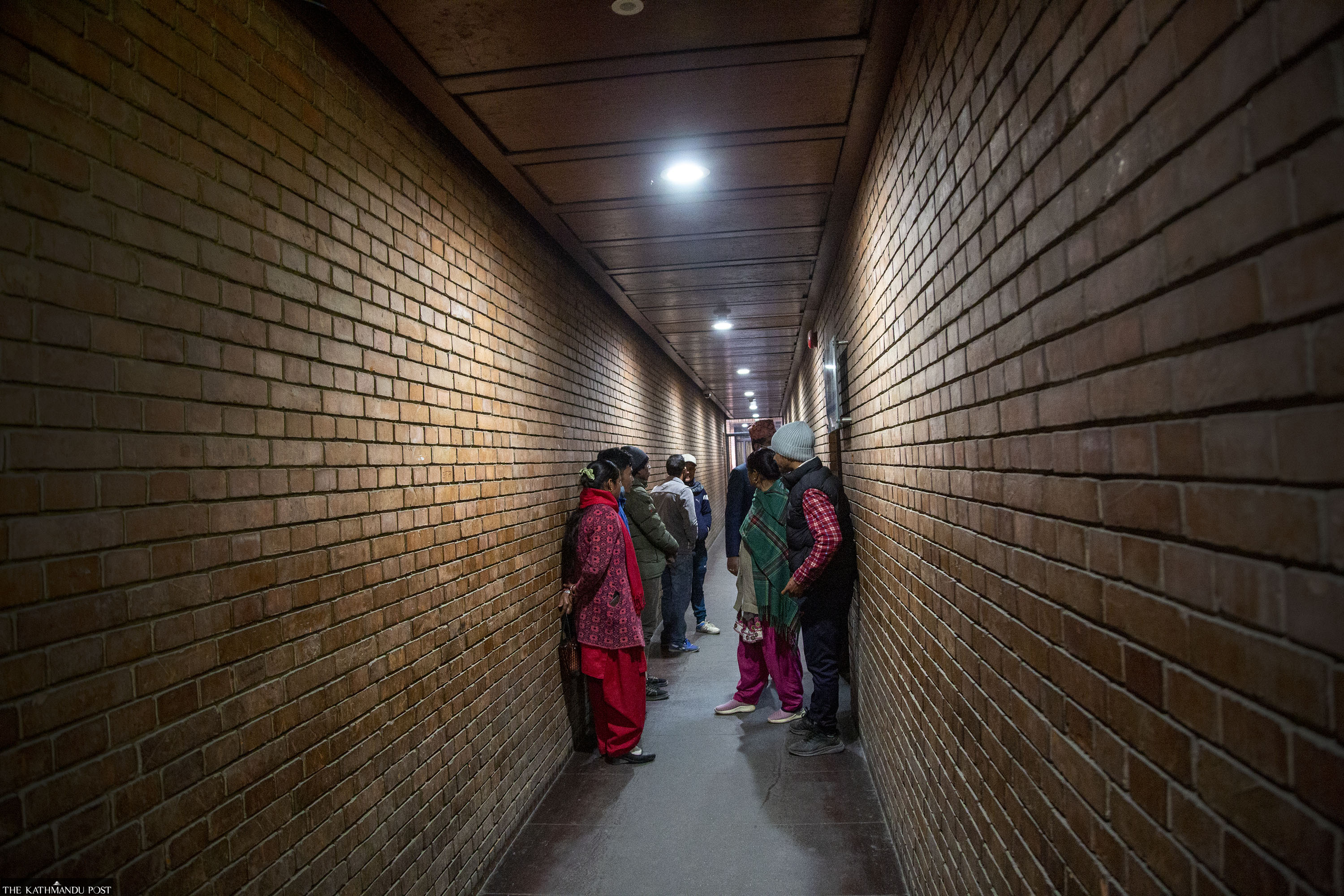 Family members of Tilak Bahadur Karki, a 37-year-old from Tilakot in Jumla's Tatopani Rural Municipality who died in Saudi Arabia, wait for his body at Tribhuvan International Airport in Kathmandu on Tuesday. Karki had left for the Gulf kingdom to work in a steel factory a year ago. He was found dead in his room, with no official explanation of the cause. Prakash Chandra Timilsena/TKP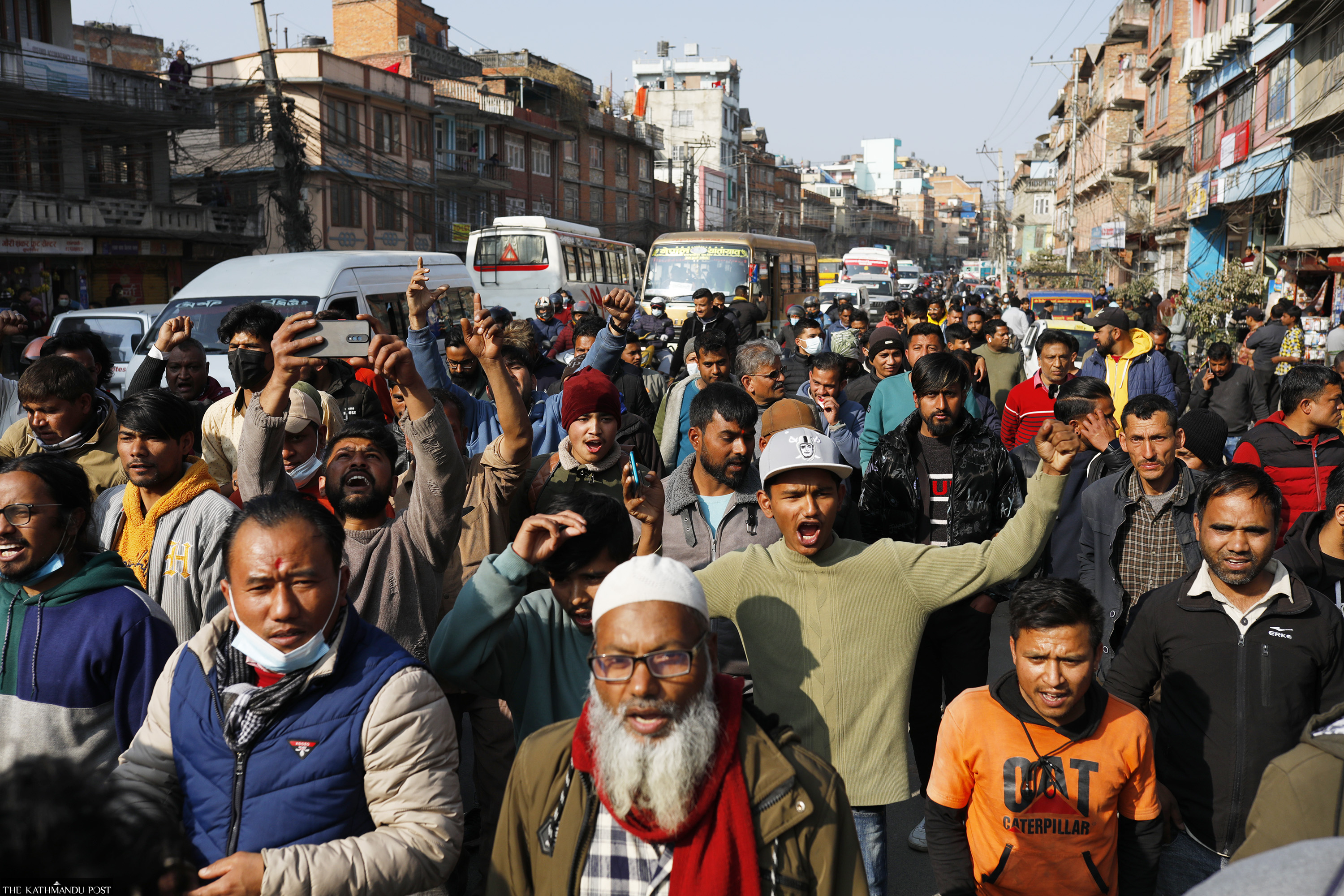 Automobile shopkeepers protest against the strict no-parking rule on the streets at Kalimati-Balkhu road stretch in Kathmandu on Tuesday. Sanjog Manandhar/TKP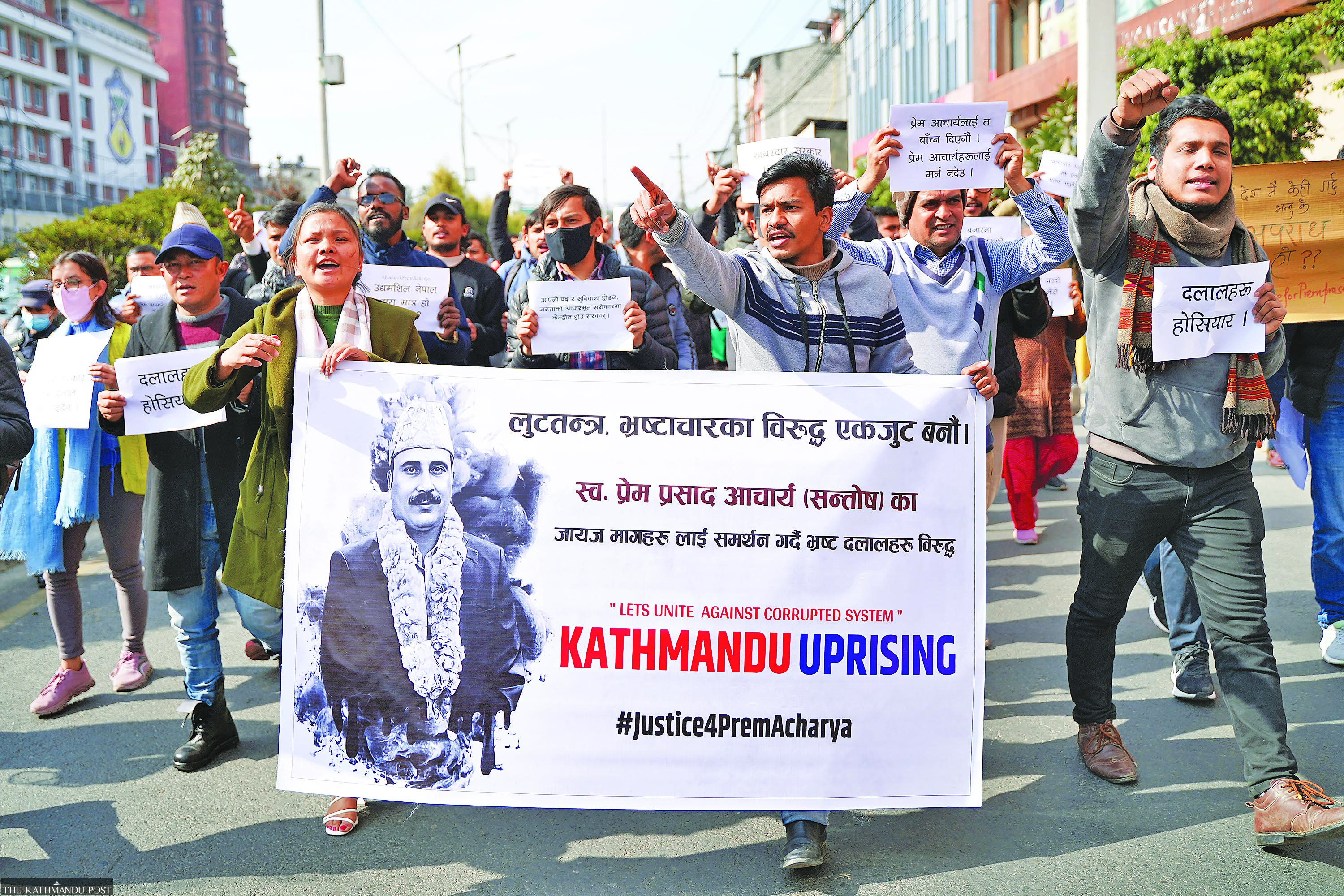 Youths under the banner 'Kathmandu Uprising' demonstrate at Maitighar in Kathmandu on Wednesday following the death of Prem Prasad Acharya of Ilam in an act of self-immolation in the national capital. Angad Dhakal/TKP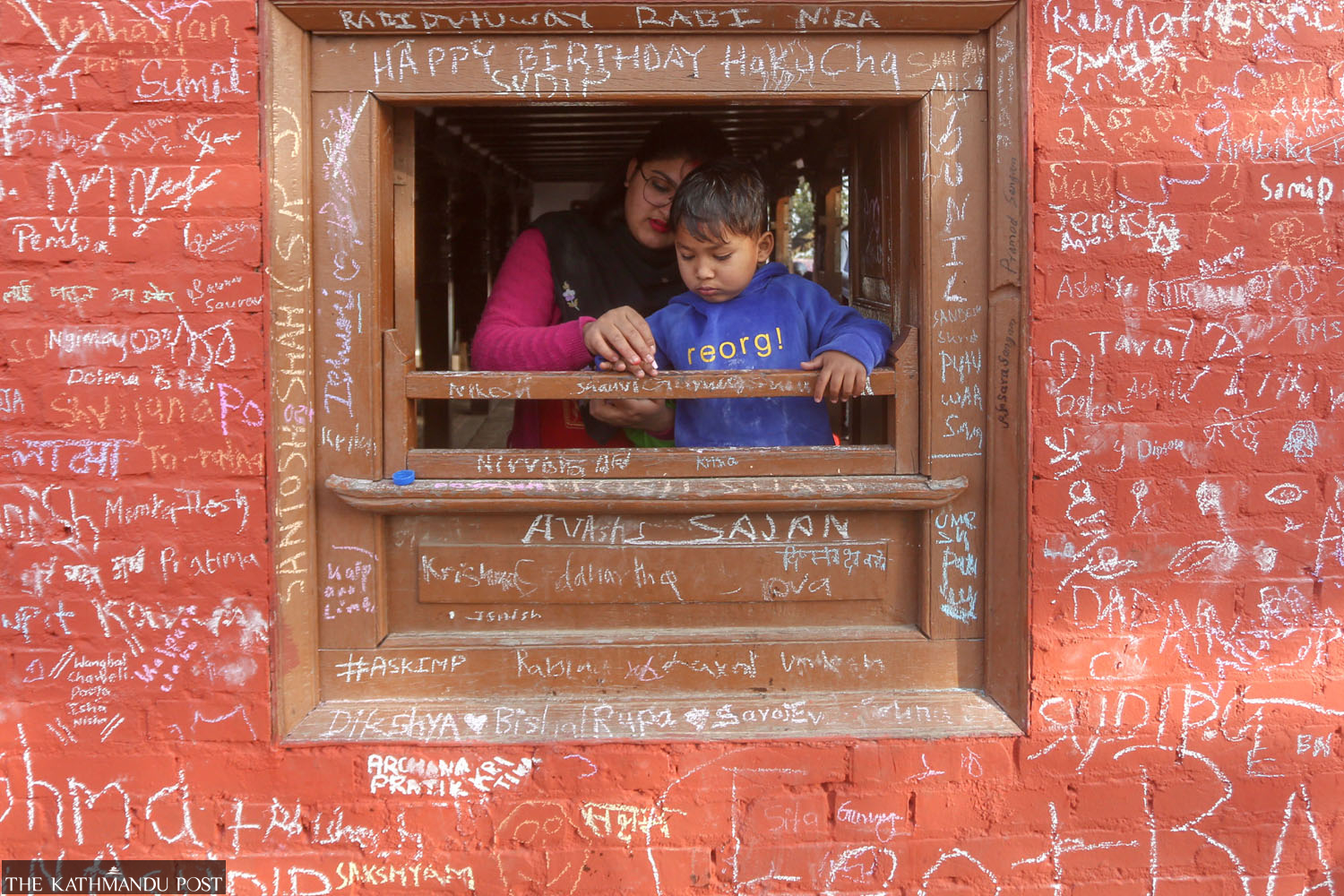 A woman helps a child write on a wooden bar of a temple at Swayambhu in Kathmandu on the day of Saraswati Puja on Thursday. Hindus worship the goddess of knowledge & arts on Magh Shukla Panchami—also called Basanta Panchami—that heralds the spring season. Elite Joshi/TKP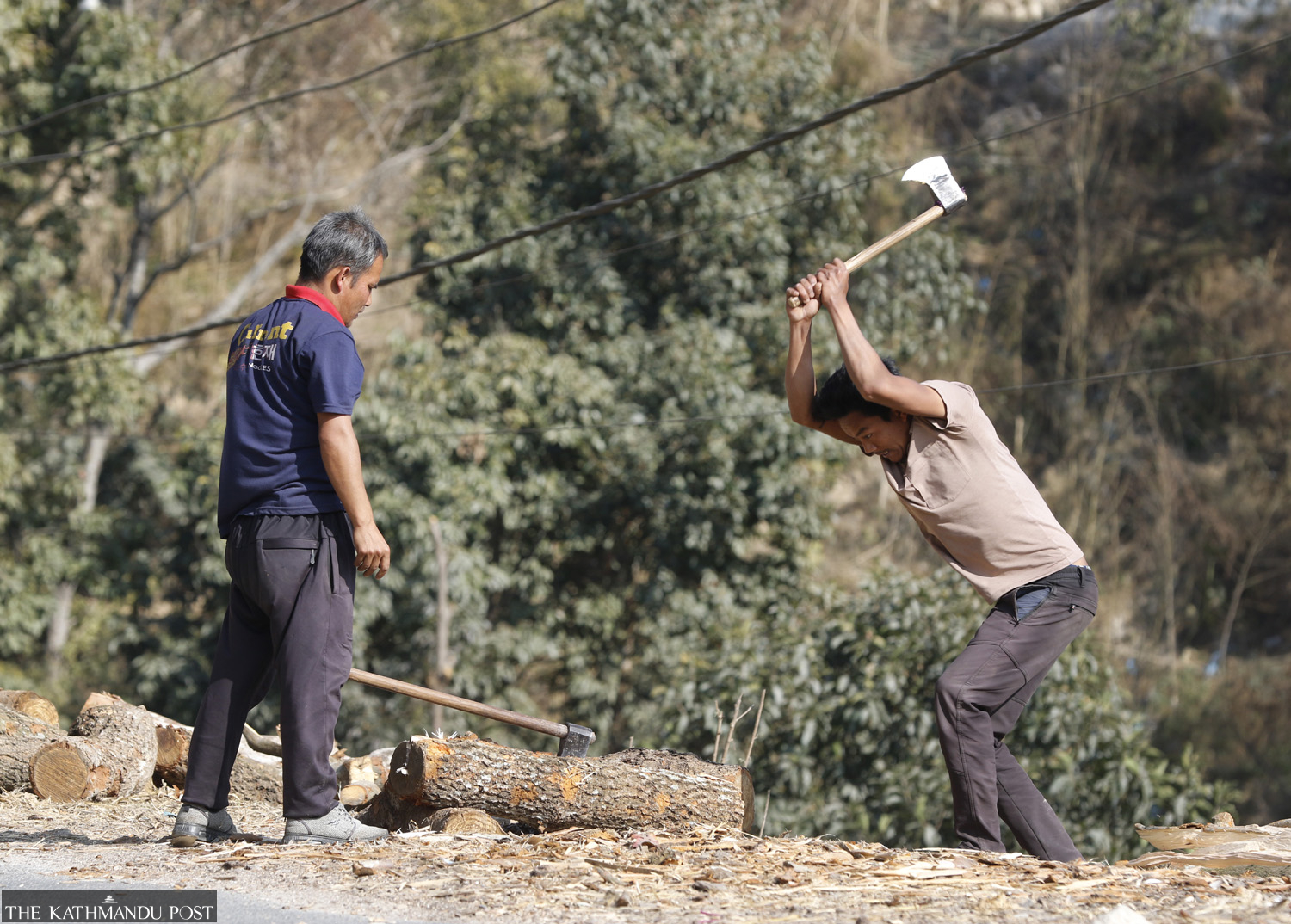 Men split logs for firewood at Bishambhara in Sankhu, a small town on the northeastern corner of Kathmandu Valley, on Wednesday. Keshav Thapa/TKP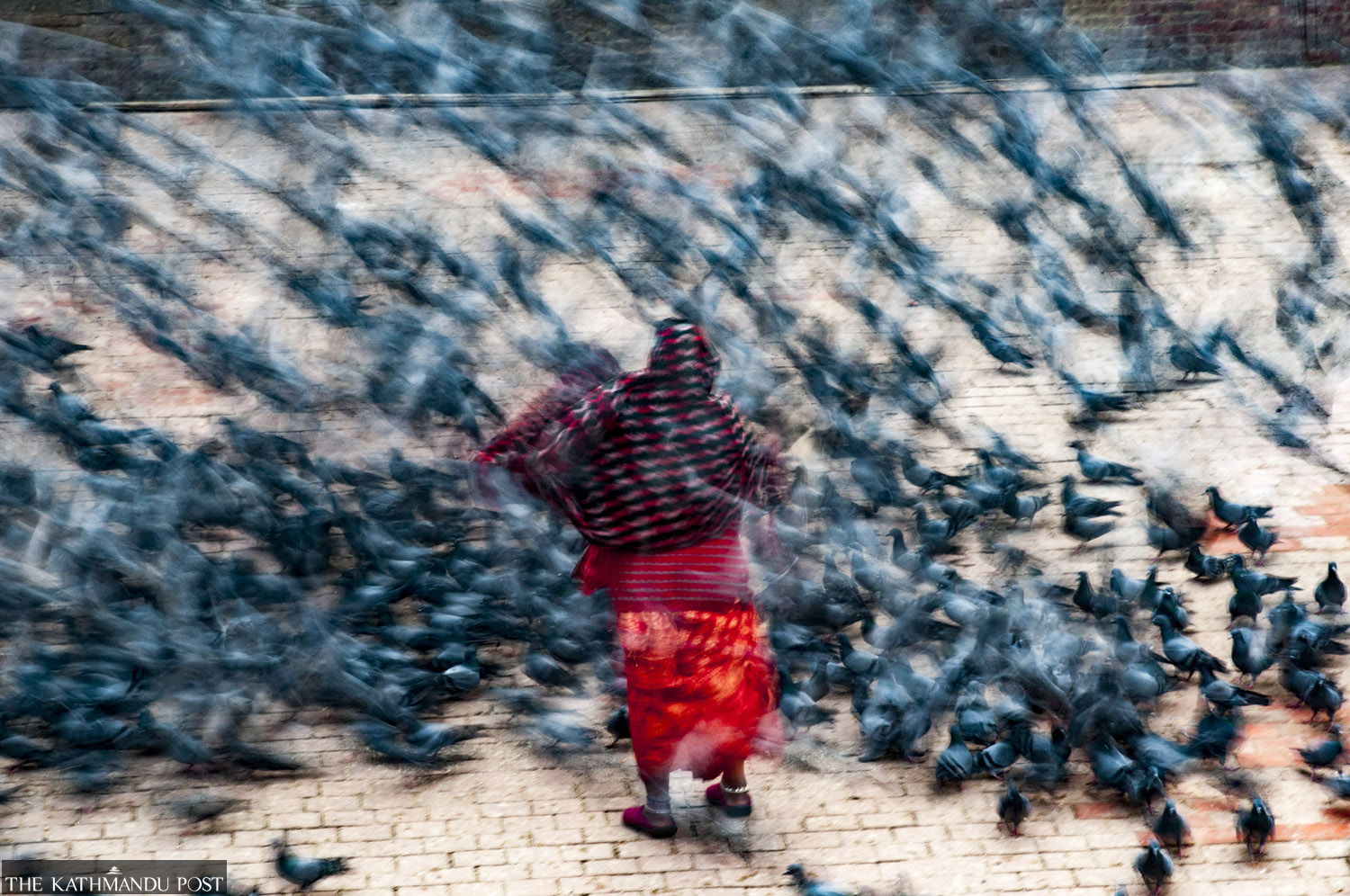 This photo taken with a slow shutter speed shows a woman feeding pigeons at Basantapur Durbar Square in Kathmandu on Thursday. Deepak KC/TKP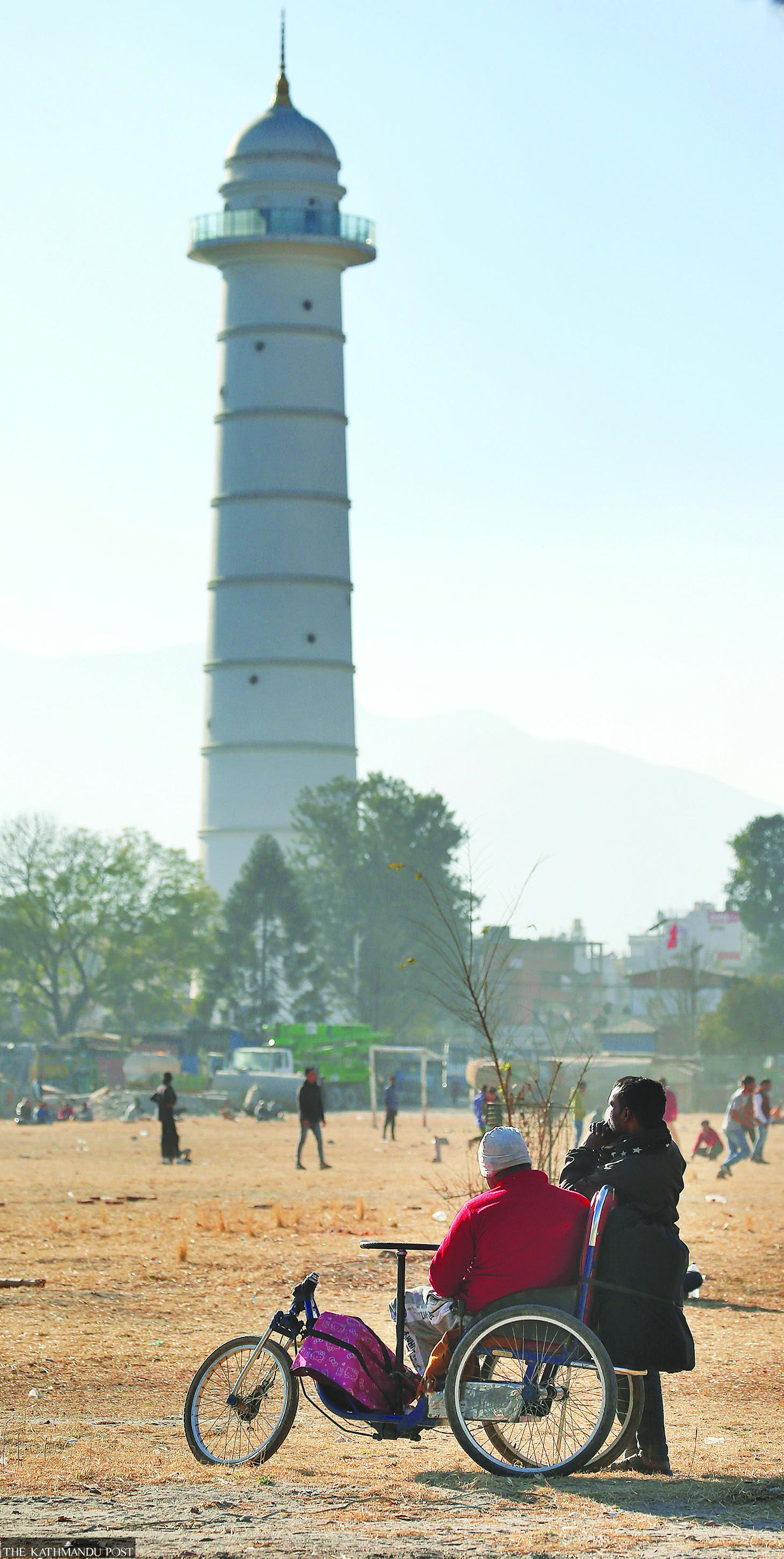 Visually-impaired Upendra Paswan, 32, from Rautahat pushes his differently-abled cousin Mukesh Paswan's wheelchair at Tundikhel, in Kathmandu as they beg for donations from passersby, Friday. Dharahara looms in the background. Sanjog Manandhar/TKP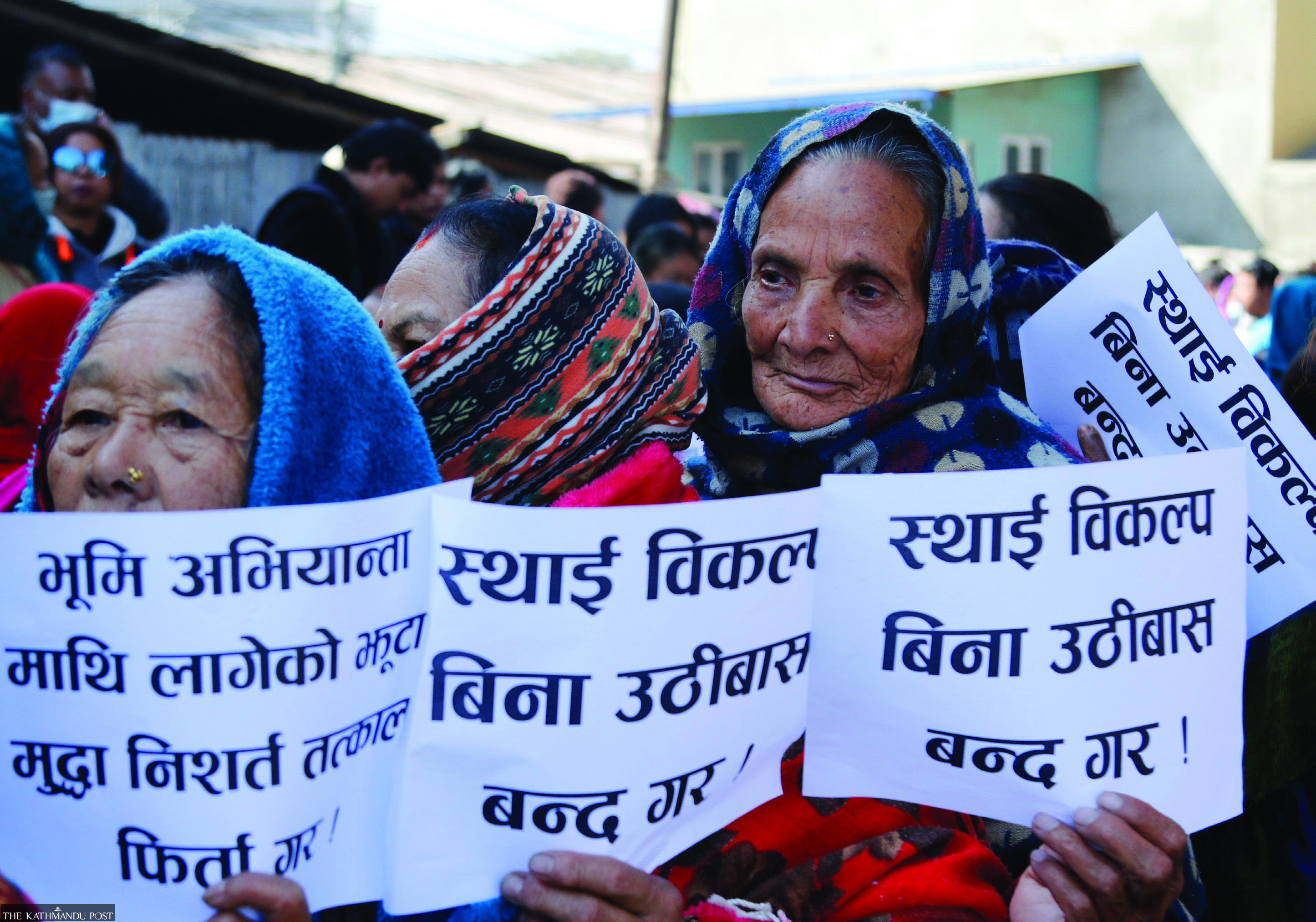 Landless squatters protest in Kathmandu on Friday demanding a viable resettlement plan. Keshav Thapa/TKP
---