Heavy downpour affects general life in Kathmandu
Several road sections in the Capital were waterlogged throwing traffic out of gear.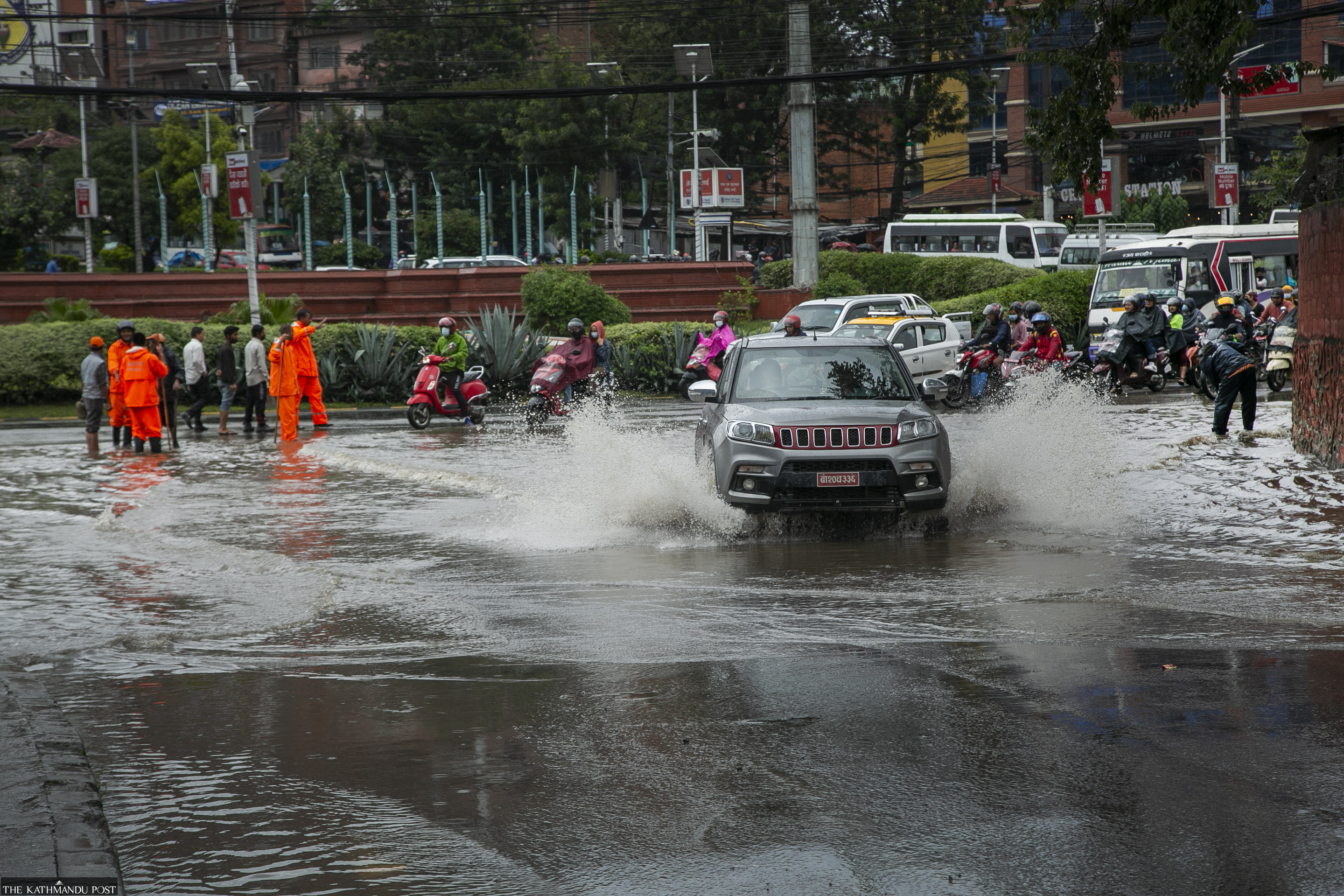 Prakash Chandra Timilsena/TKP
Published at : September 9, 2022
Updated at : September 9, 2022 17:47
Several parts of the country including Kathmandu Valley experienced heavy rainfall on Friday.

General life including vehicular movement was disrupted inside the valley as several junctions were waterlogged after the drainage system was clogged by debris following the rains.
The Maitighar-Bhadrakali road section, one of the major junctions in the heart of the Capital, was inundated due to the downpour.
Vehicular traffic in and around the area was affected as a result of the inundation. Police personnel and city officials later cleared the waterlogging.
Here are some photos shot by Post photographer Prakash Chandra Timilsena.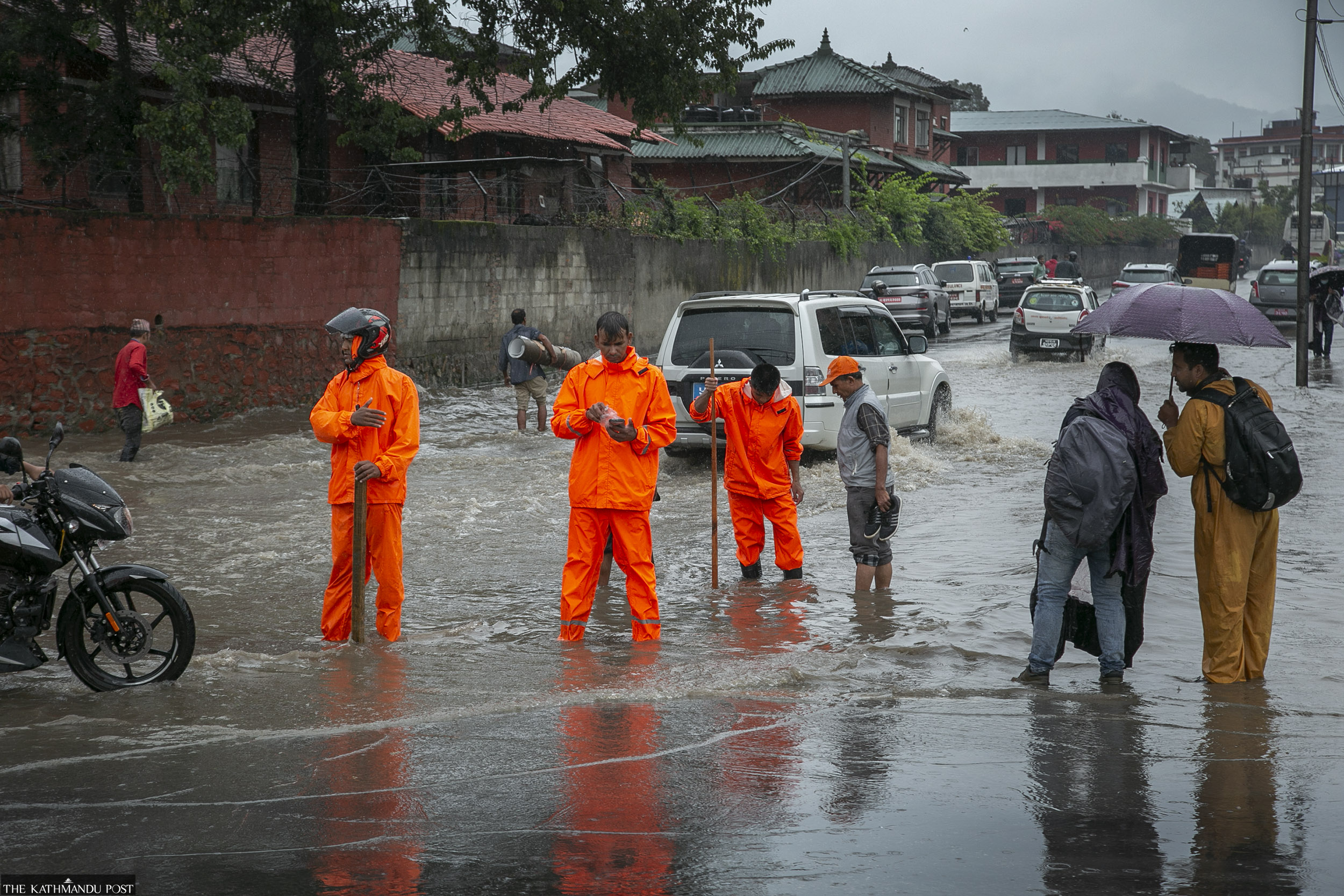 Prakash Chandra Timilsena/TKP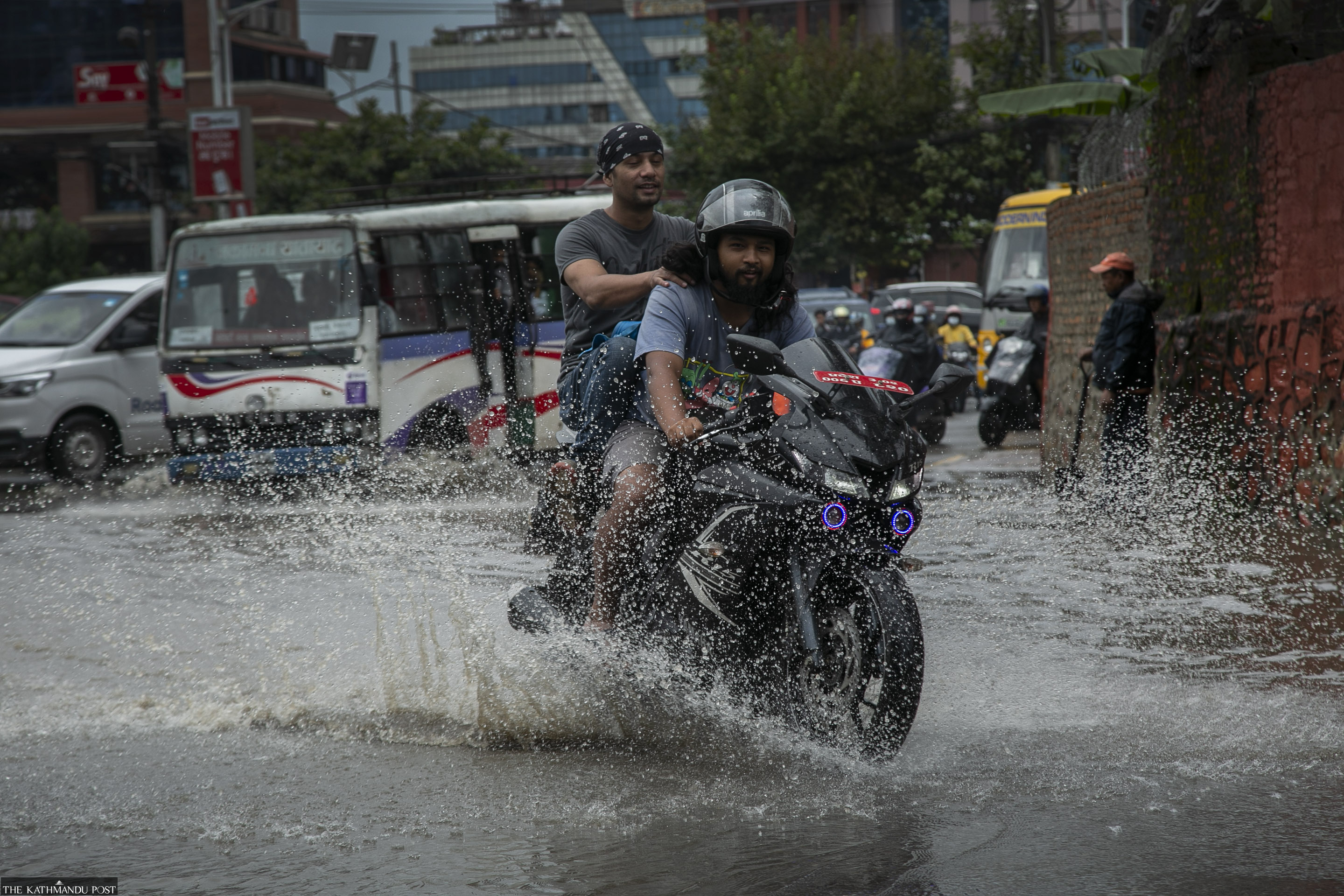 Prakash Chandra Timilsena/TKP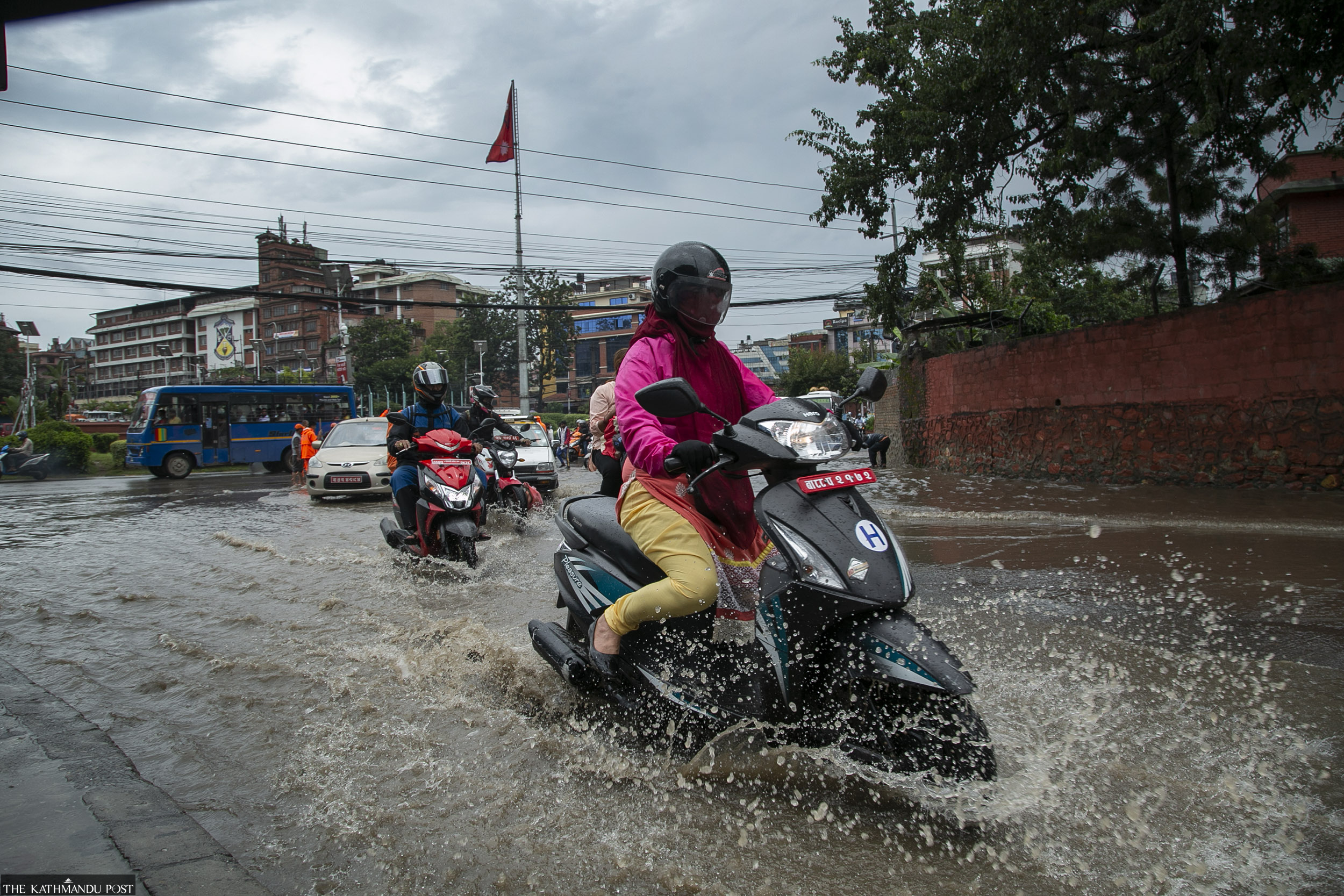 Prakash Chandra Timilsena/TKP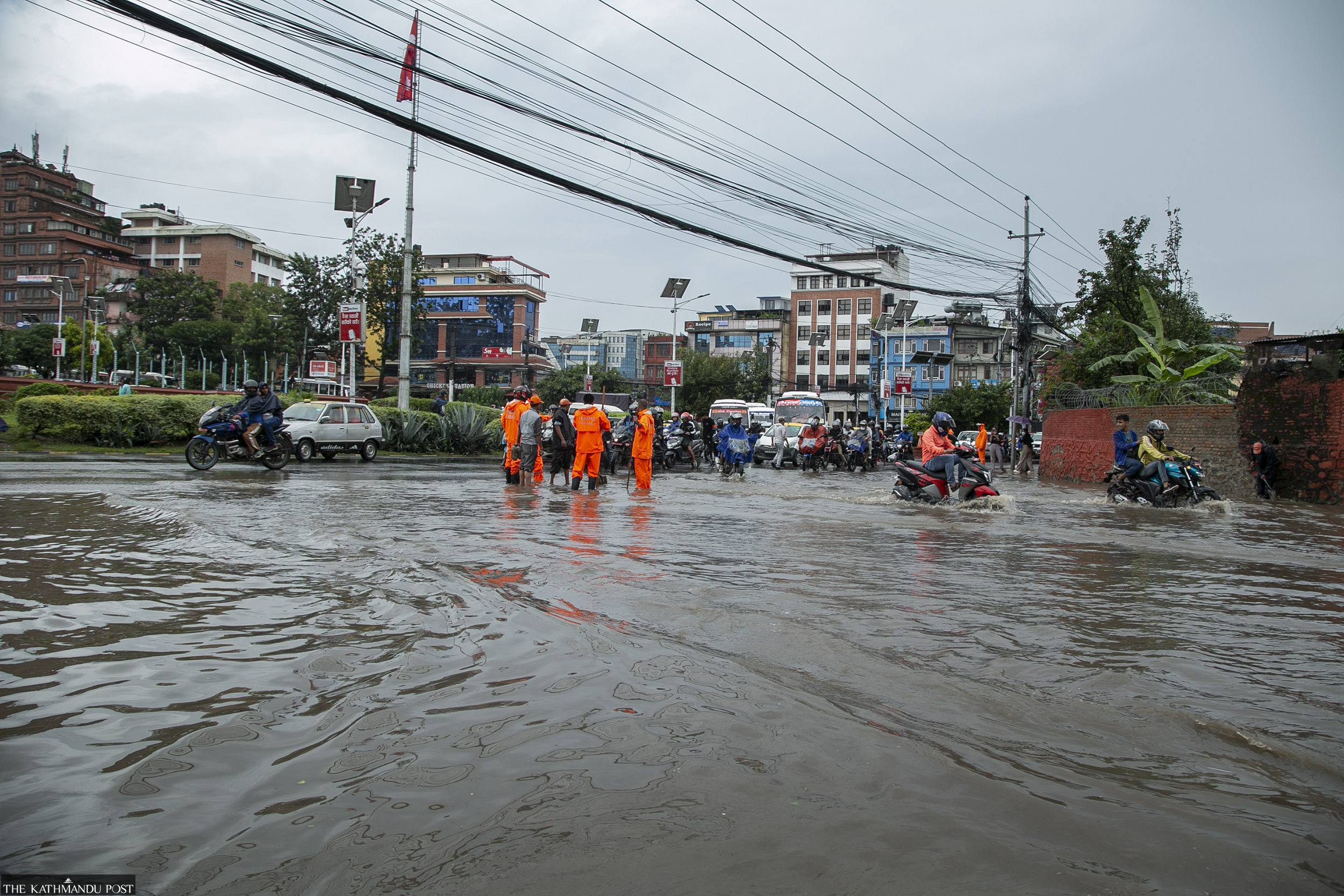 Prakash Chandra Timilsena/TKP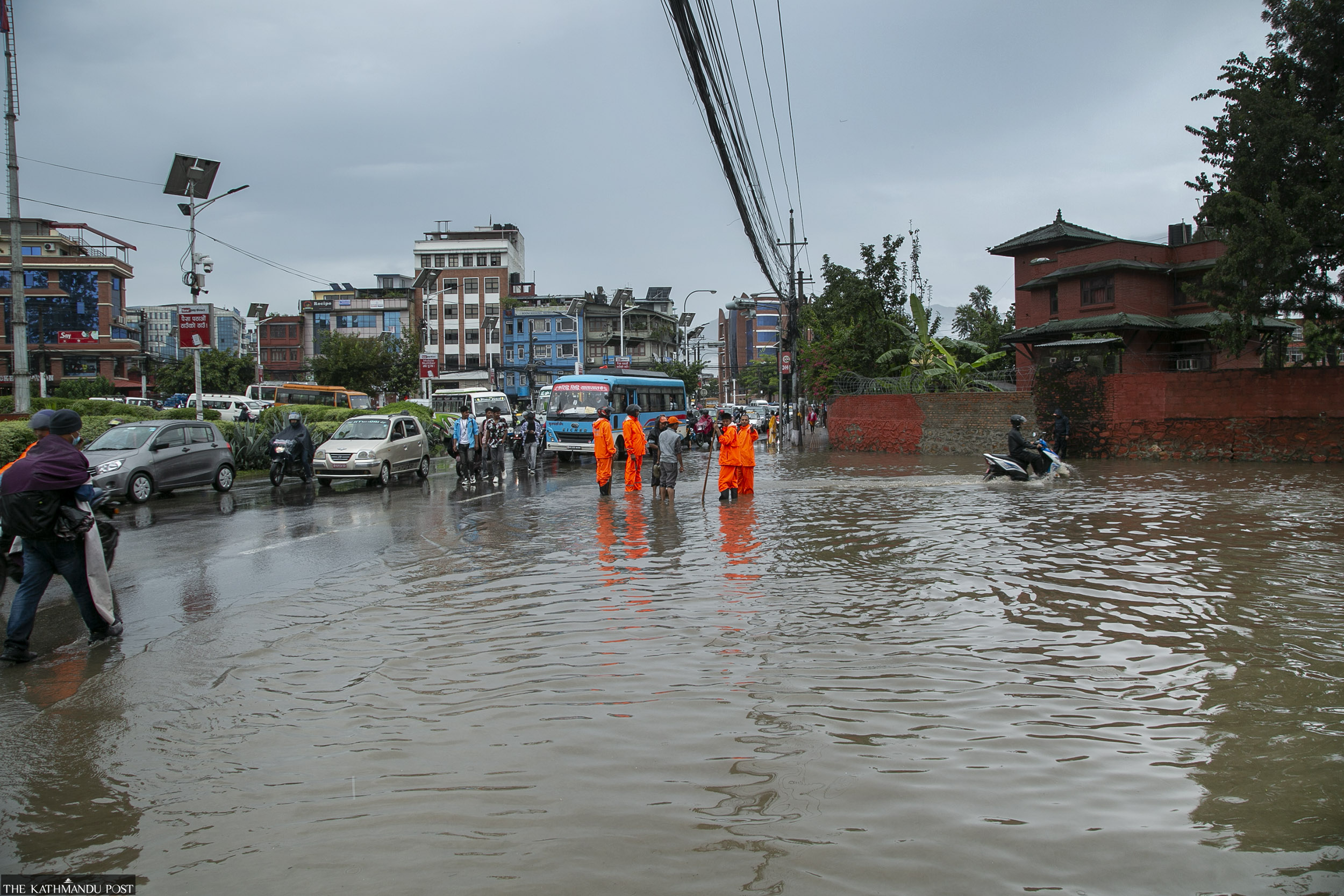 Prakash Chandra Timilsena/TKP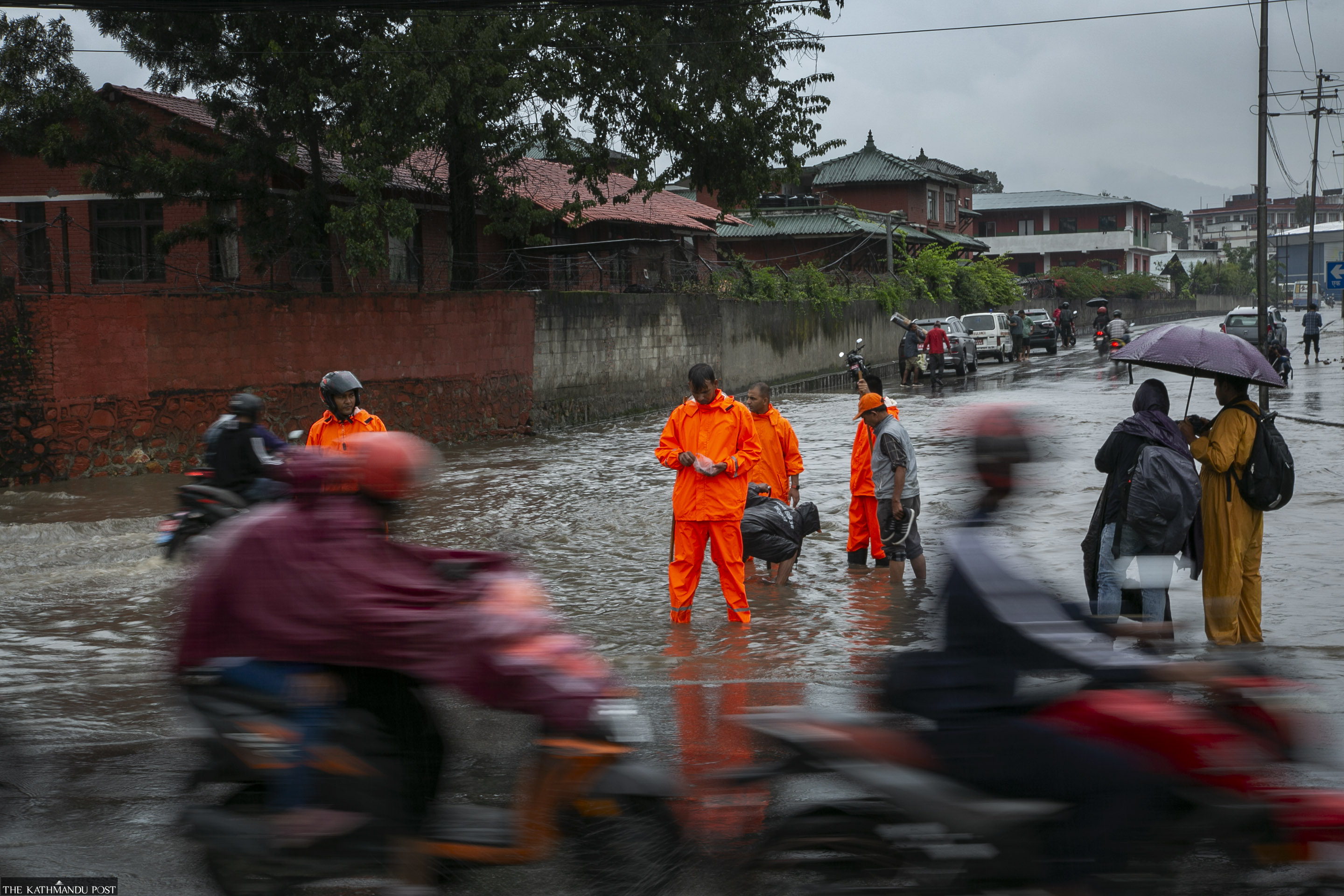 Prakash Chandra Timilsena/TKP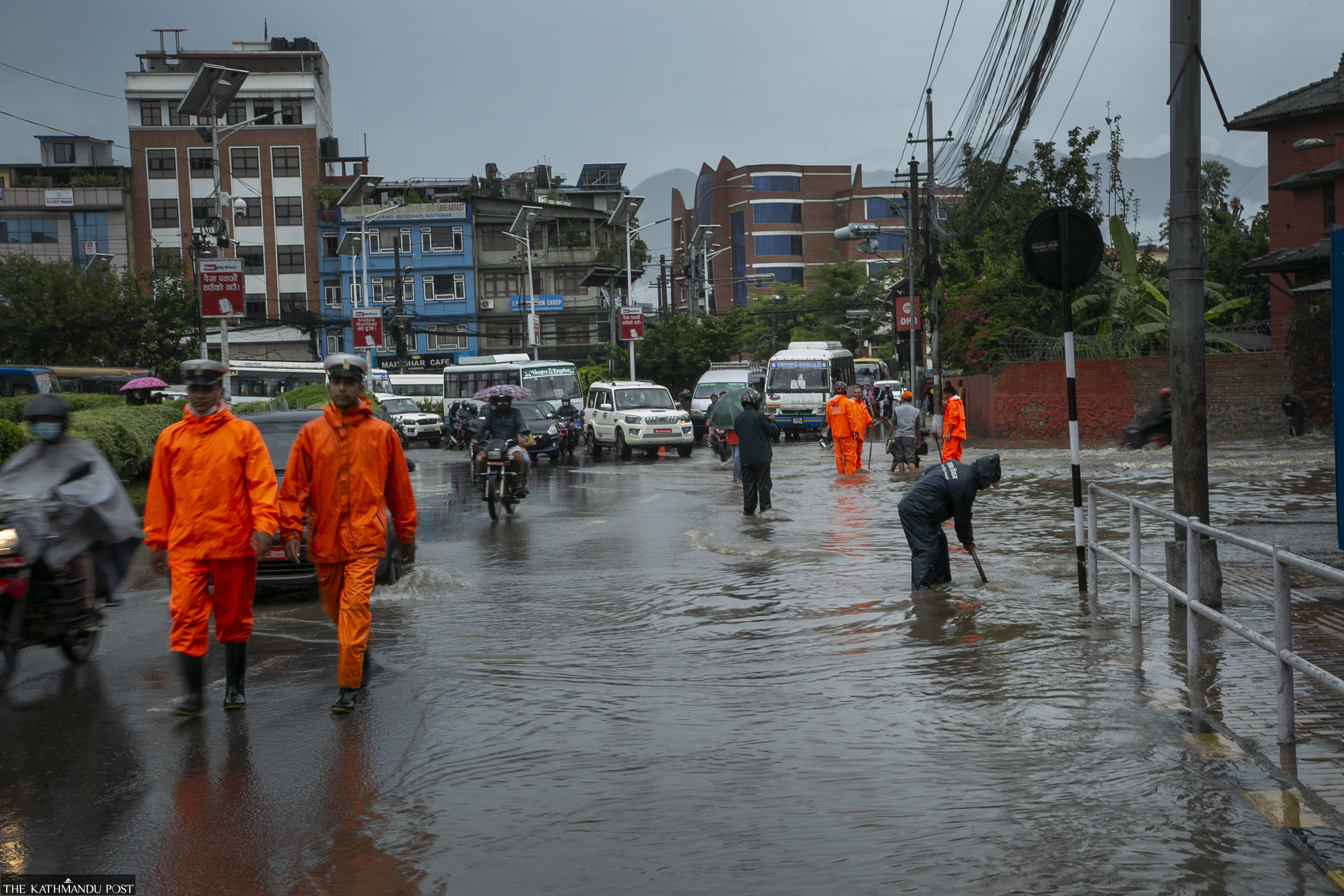 Prakash Chandra Timilsena/TKP
---