Stateless youths protest against President's move of returning citizenship bill to Lower House
President Bhandari returned the citizenship bill to the House on August 15 attaching 15 concerns and suggestions for review.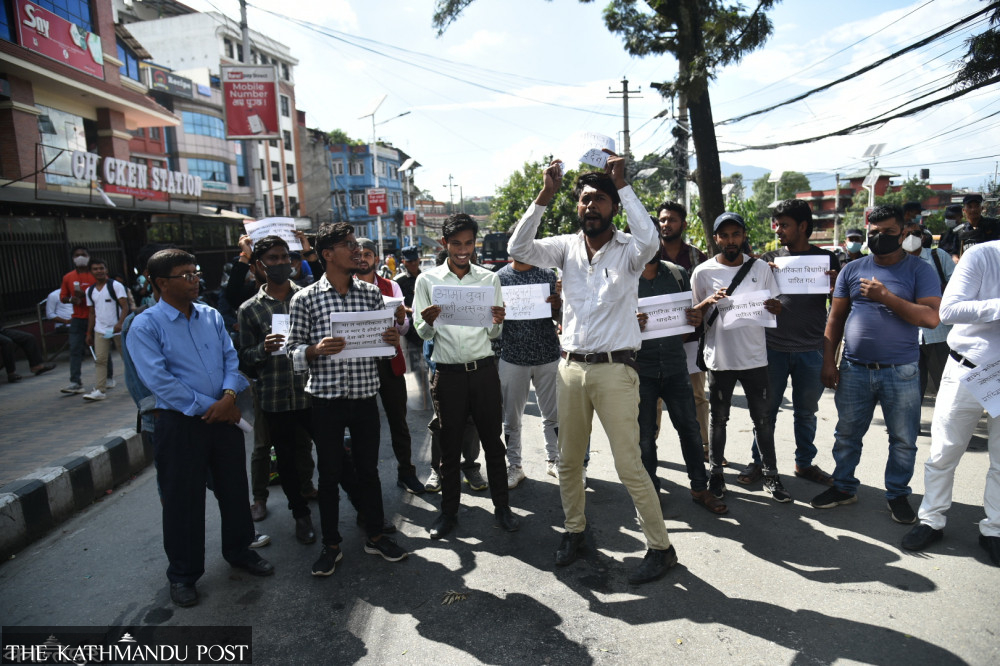 Published at : August 17, 2022
Updated at : August 17, 2022 16:44
Stateless youths, under the leadership of the Nepal Citizenshipless Struggle Committee on Wednesday, held protests at Maitighar against President Bidya Devi Bhandari's move of returning the Citizenship Act amendment bill to the House of Representatives for a review.

The protestors held placards with slogans questioning the government on their stateless status. "How can we, the children of Nepali parents, be stateless, government?", reads one of the placards.
Here are some photographs of the protest by Post's Angad Dhakal.
---