Congress votes to elect new leadership
As many as 4,743 delegates are voting to elect party president, two vice presidents, two general secretaries, eight joint general secretaries and 121 central members.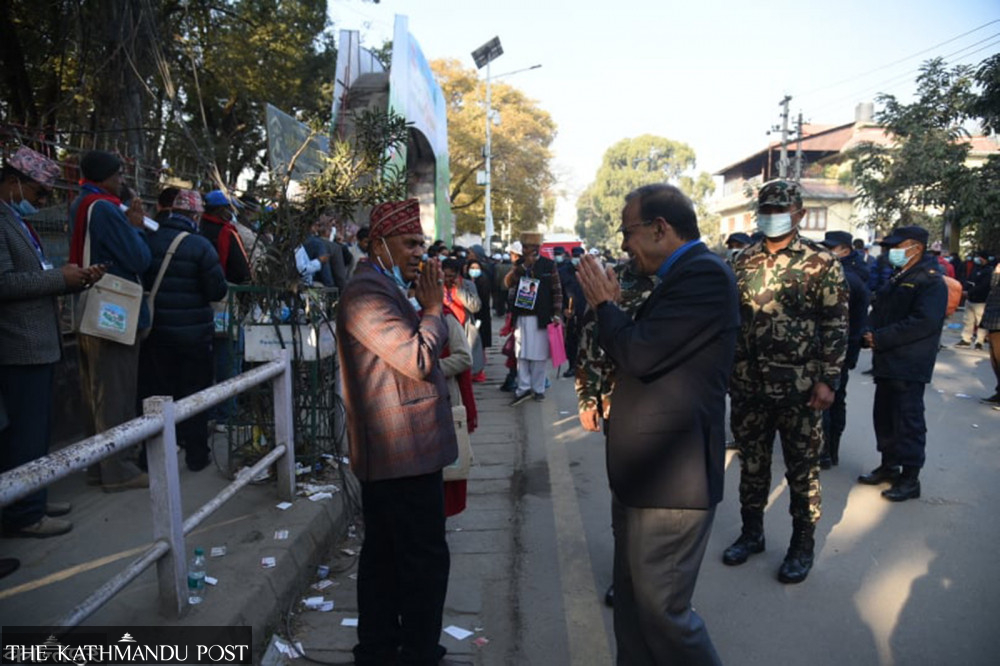 Hemanta Shrestha/TKP
Published at : December 13, 2021
Updated at : December 13, 2021 15:03
As many as 4,743 delegates from across the country are voting on Monday to elect a new leadership in the Nepali Congress for the next four years.
Delegates will vote for one party president, two party vice presidents, two general secretaries, eight joint general secretaries and 121 Central Working Committee members, according to the Central Elections Committee of the party.
There are five aspirants for the party president, seven for two vice presidents, six for general secretaries and 2o for joint general secretaries.
Incumbent party president Sher Bahadur Deuba, 75, is challenged by his old ally Bimalendra Nidhi, 65, as well as Shekar Koirala, 71, and Prakash Man Singh, 65.
Koirala and Singh represent the same anti-establishment faction led by Ram Chandra Poudel who on Saturday decided to pull out of the race.
Deuba is supported by the Krishna Prasad Sitaula group. From the establishment camp led by Deuba, Bijay Kumar Gachhadar and Purna Bahadur Khadka are running for vice president posts. Pradip Paudel and Prakash Sharan Mahat are contesting for general secretaries.
Koirala has fielded Dhan Raj Gurung and Chandra Bhandari as his vice president candidates. Gagan Thapa and Minendra Rijal are contesting for general secretary posts.
From Singh's panel, Sujata Koirala is running for vice president and Bishwo Prakash Sharma for general secretary. Sharma joined Singh's panel after Deuba formed an alliance with Sitaula and decided to field Paudel as general secretary.
Thapa, 46, Sharma, 50, and Paudel, 44, are contemporaries and all come from student politics. They are seen as the new and promising faces of the Congress.
Nidhi has fielded Dibyashwori Shah and Rajaram Karki as the party vice president and general secretary, respectively.
The fifth candidate for the party president is Kalyan Gurung. He is running independently and he does not have any panel.
The sixth candidate, Yubaraj Neupane, decided to withdraw his nomination on Sunday. He said that he would support Deuba.
Mahesh Acharya, 67, who served as the finance minister from 1991 to 1994 after the restoration of democracy in 1990, has filed his nomination for the post of vice president independently.
While insiders in the Deuba camp appear to be confident about their leader's victory in the first round, many say there are chances of a run-off.
Nidhi, who broke his alliance with Deuba after over two and a half decades, is in a bid to scuttle the Congress president's plan to return for a second term.
If the election goes to the second round—a situation when none of the candidates can secure 51 percent of votes—Nidhi, Koirala and Singh are planning to join hands.
The Deuba rivals have said they will vote for the candidate whoever secures the most number of votes in the first round.
In the last convention held in March 2016, Deuba had won in a run-off after Sitaula supported him. Deuba had beaten Ram Chandra Poudel.
Here are some photos of Nepali Congress election by Post photographers Angad Dhakal and Hemanta Shrestha.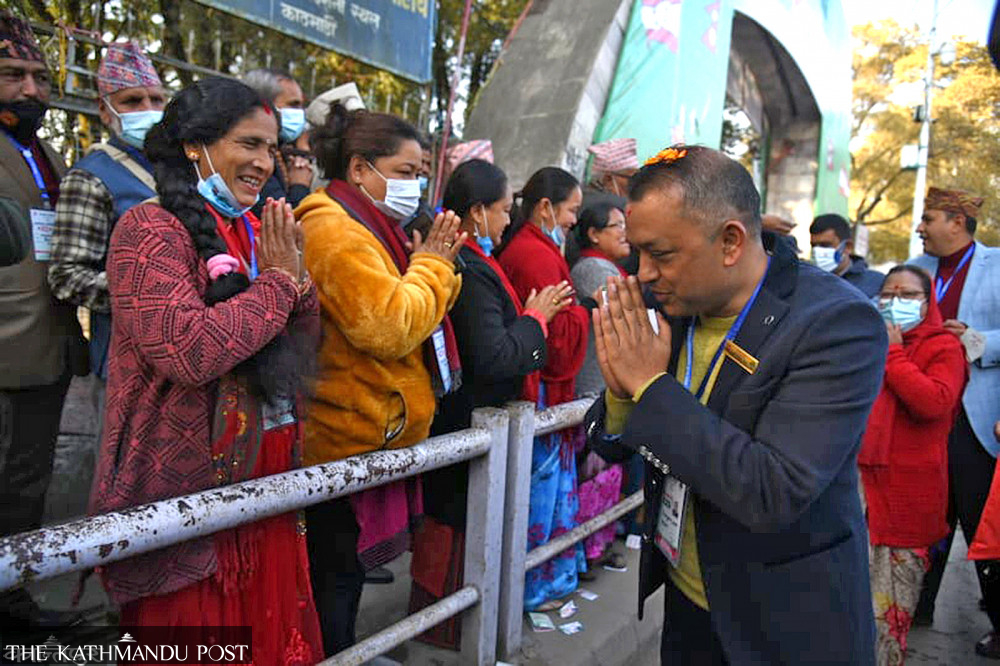 Angad Dhakal/TKP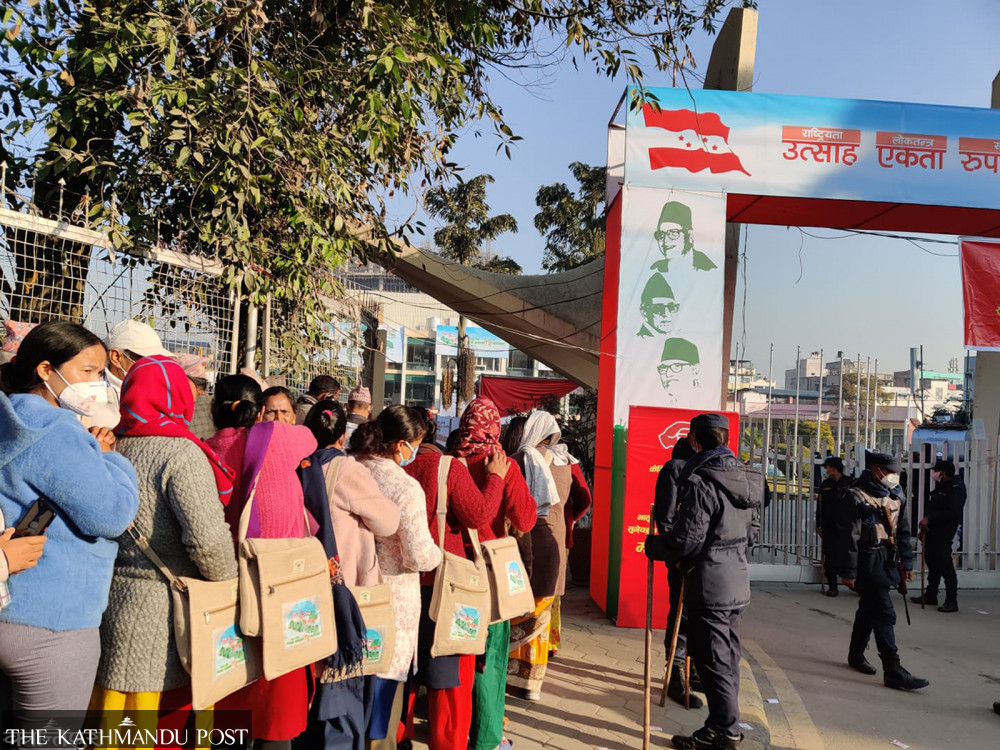 Angad Dhakal/TKP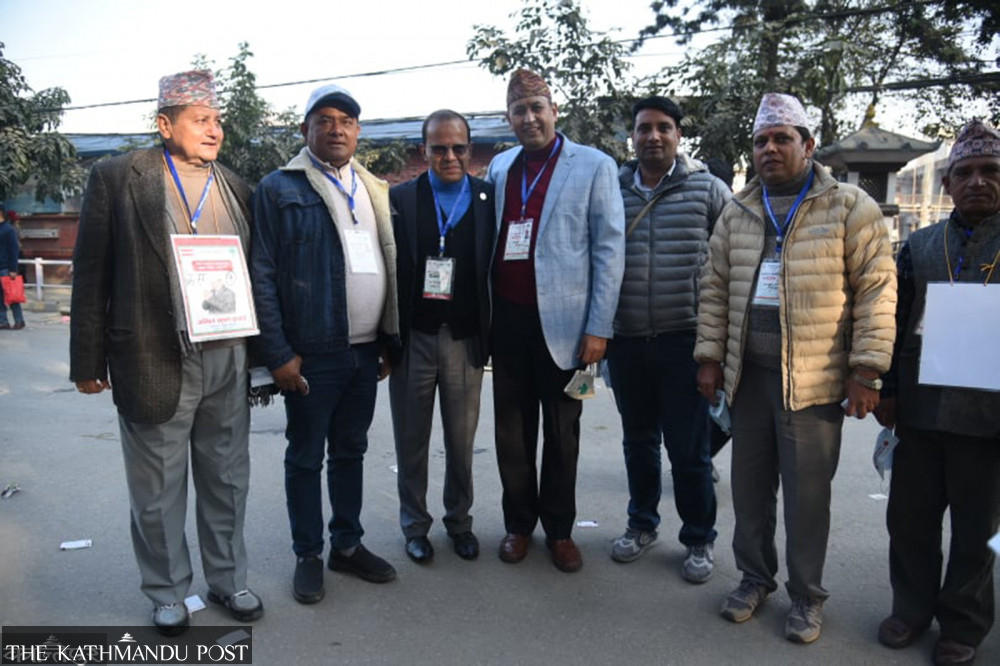 Angad Dhakal/TKP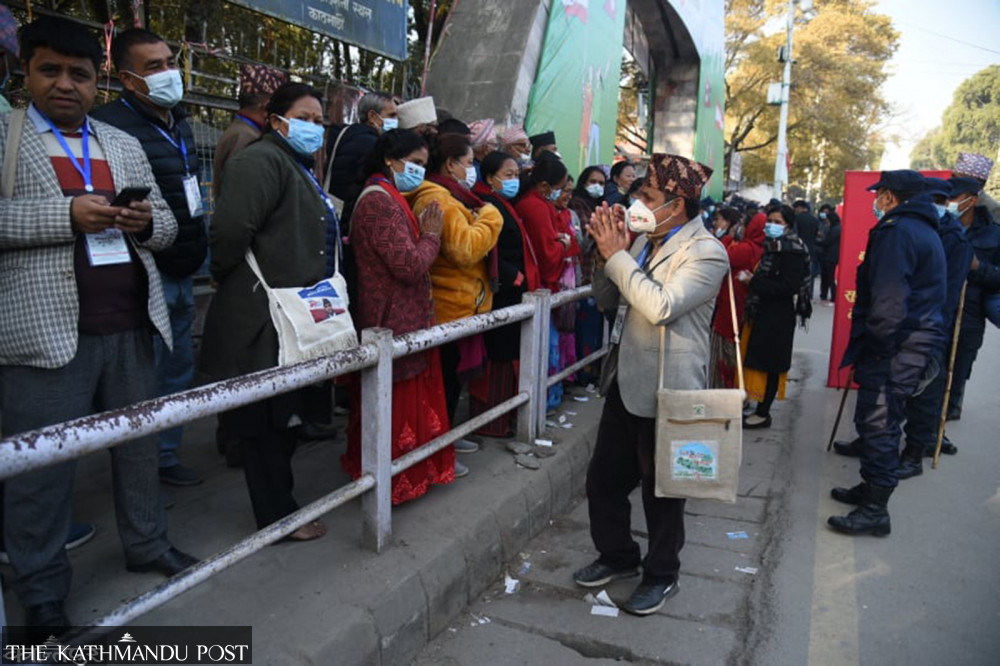 Angad Dhakal/TKP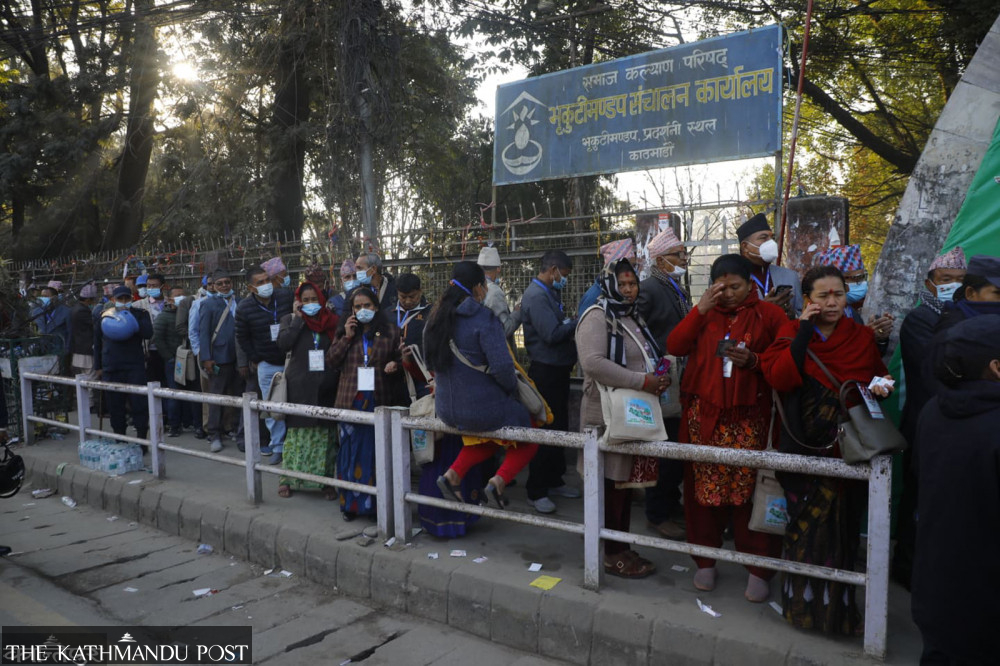 Angad Dhakal/TKP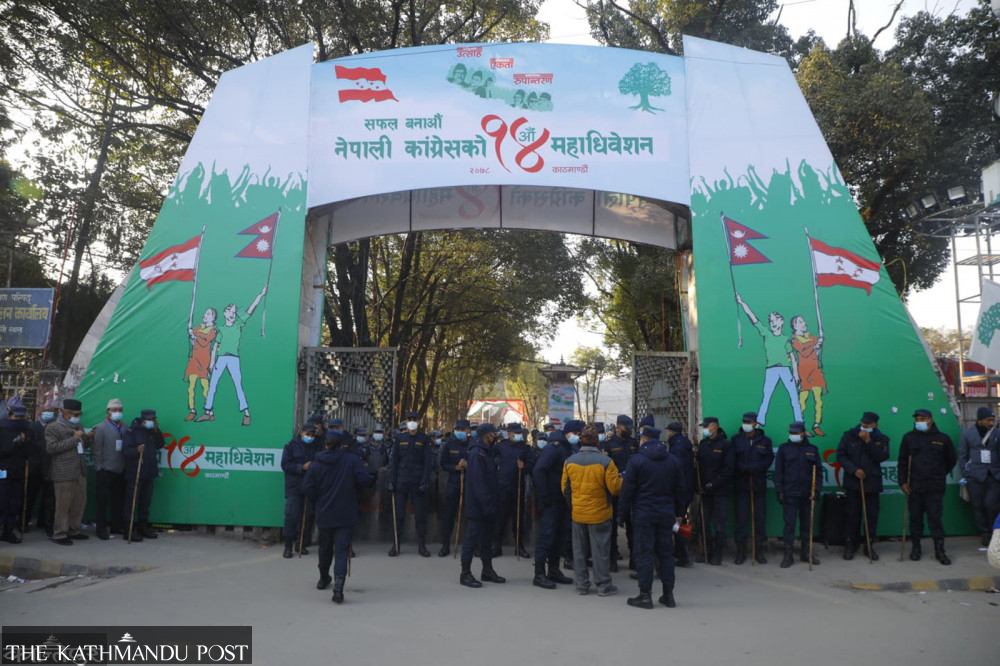 Hemanta Shrestha/TKP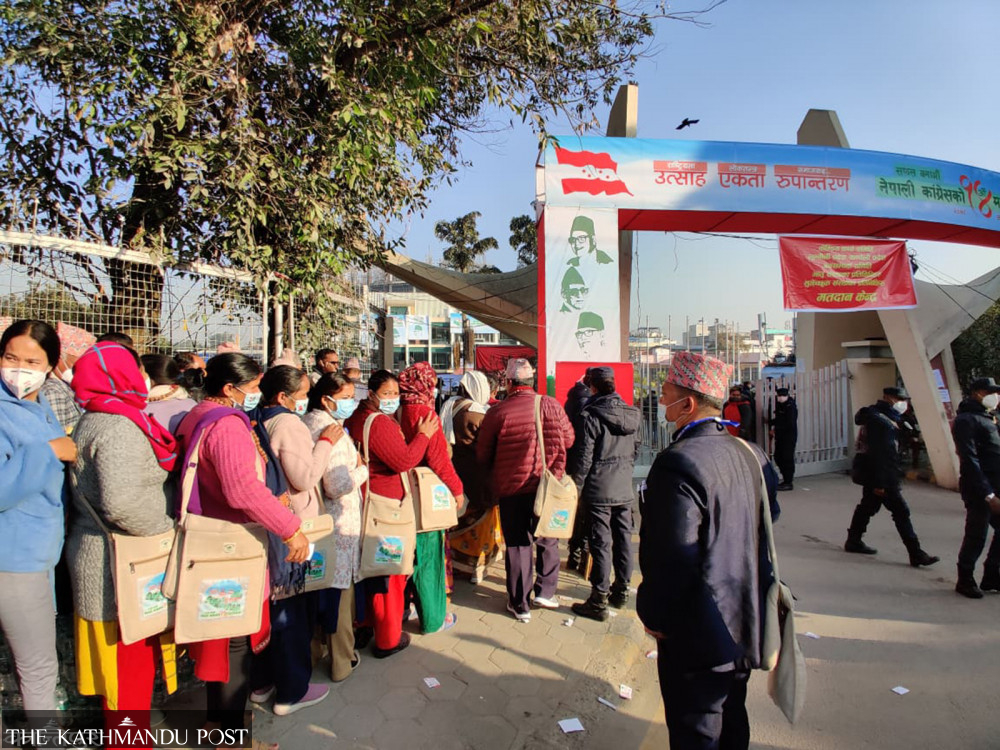 Hemanta Shrestha/TKP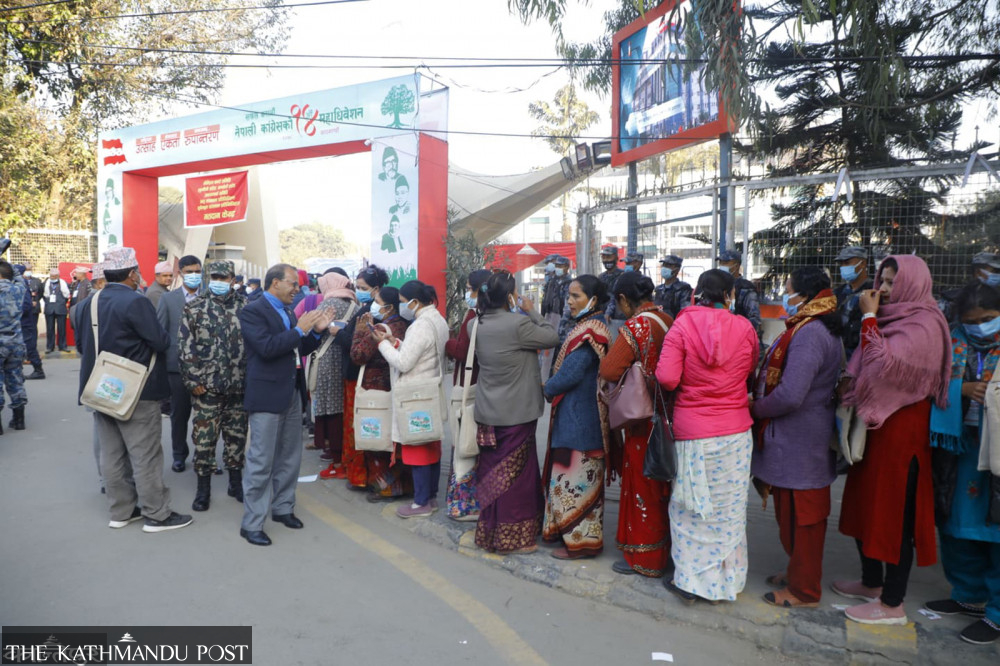 Hemanta Shrestha/TKP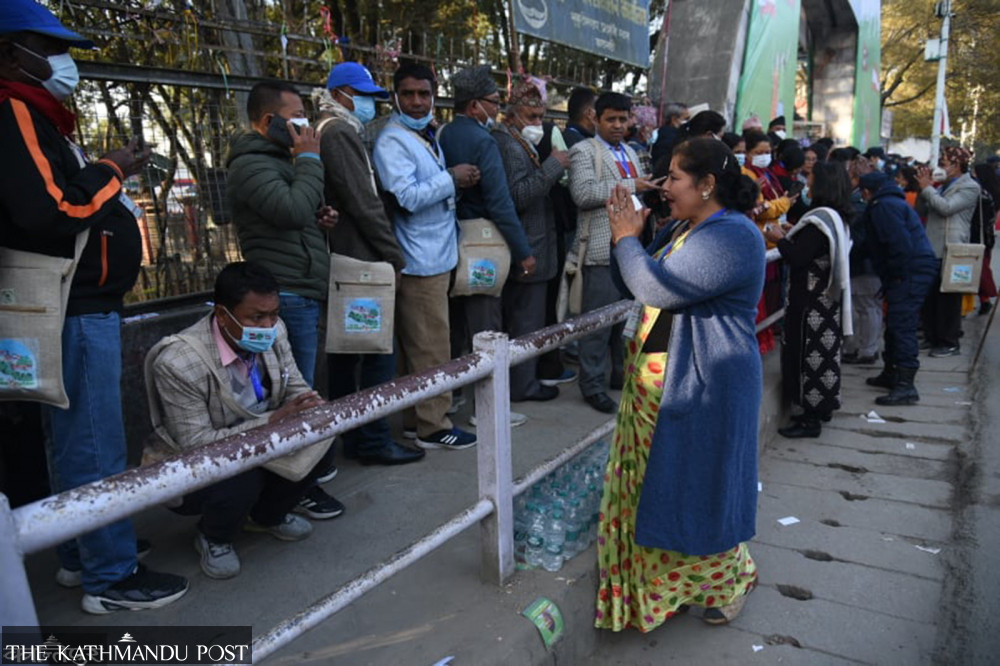 Hemanta Shrestha/TKP
---