Protest march organised against Chief Justice Rana
The joint protest march is organised by professional organisations with Nepal Bar Association at the helm.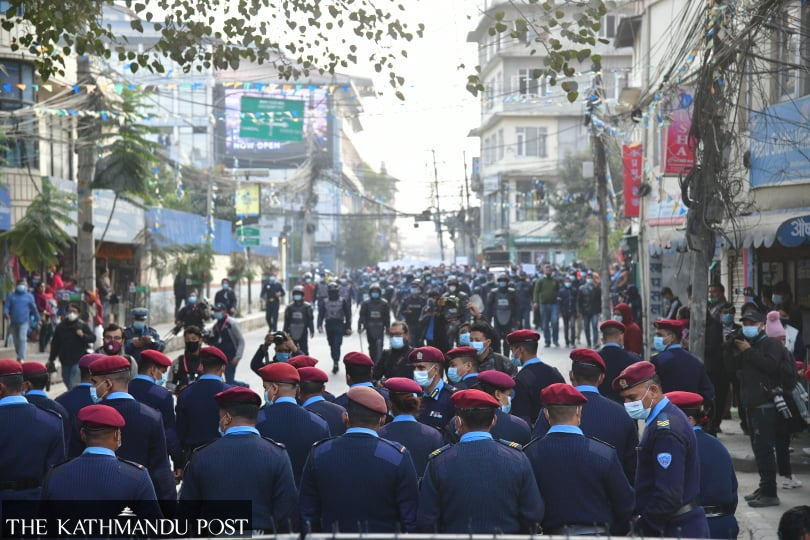 Deepak KC/TKP
Published at : November 25, 2021
Updated at : November 25, 2021 17:11
A joint protest march was organised in the Capital on Thursday demanding the removal of Supreme Court Chief Justice Cholendra Shumsher Rana from the post. The protest was organised to put pressure on the government to file an impeachment motion against Rana and initiate an investigation into his assets.
The protest was organised by Members of Nepal Bar Association, Federation of Nepali Journalists, Nepal Teachers' Federation, Nepal Engineers' Association, Nepal Public Health Association, Nepal Federation of Indigenous Nationalities and Brihat Nagarik Andolan, among other organisations marched from the Supreme Court to the Prime Minister's residence in Baluwatar.
Earlier on Monday, lawyers who have been protesting for around three weeks demanding Rana's resignation had called on political parties represented in the federal parliament and Speaker Agni Sapkota to take initiatives to oust Rana from office.
Chief Justice Rana has refused to step down, saying he would rather face the constitutional process, which means an impeachment motion, than step down. However, Nepali parties have not shown interest in impeaching Rana.
Here are some photos of the protest captured by Post's photographer Deepak KC.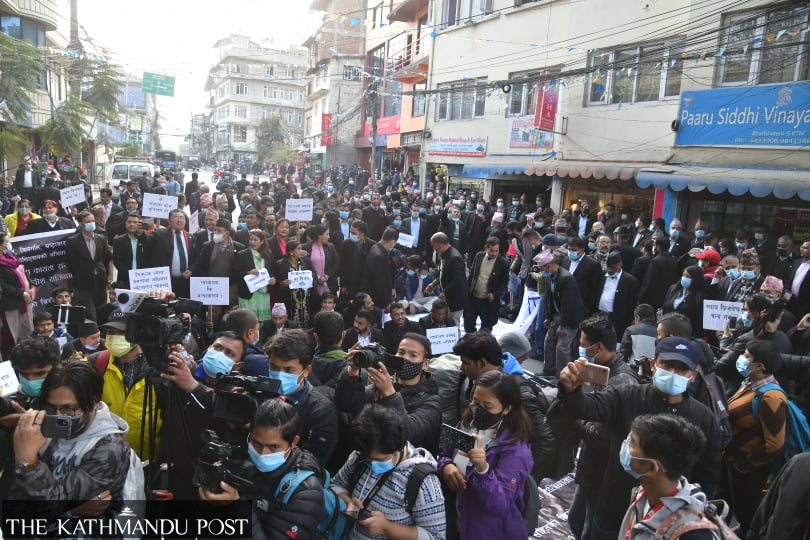 Deepak KC/TKP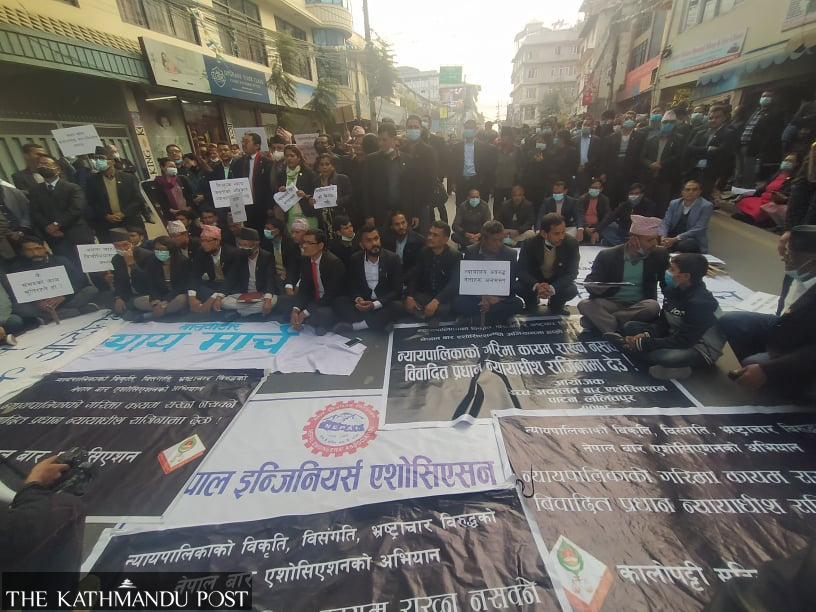 Deepak KC/TKP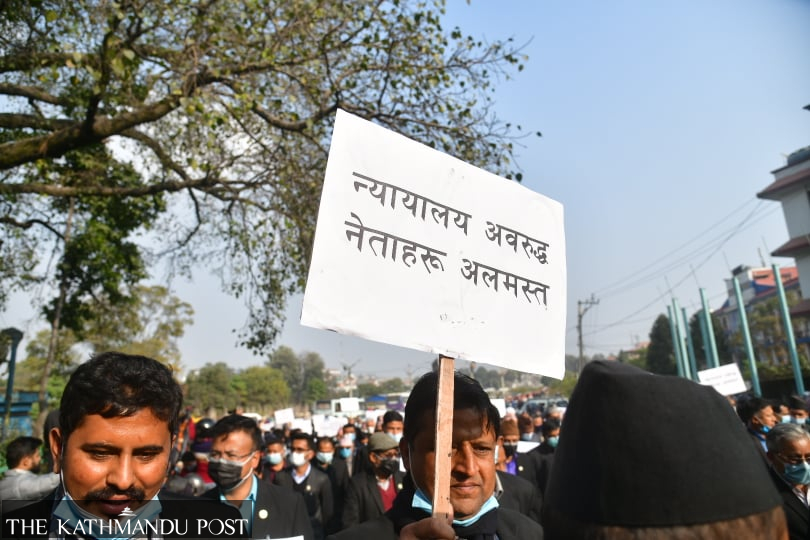 Deepak KC/TKP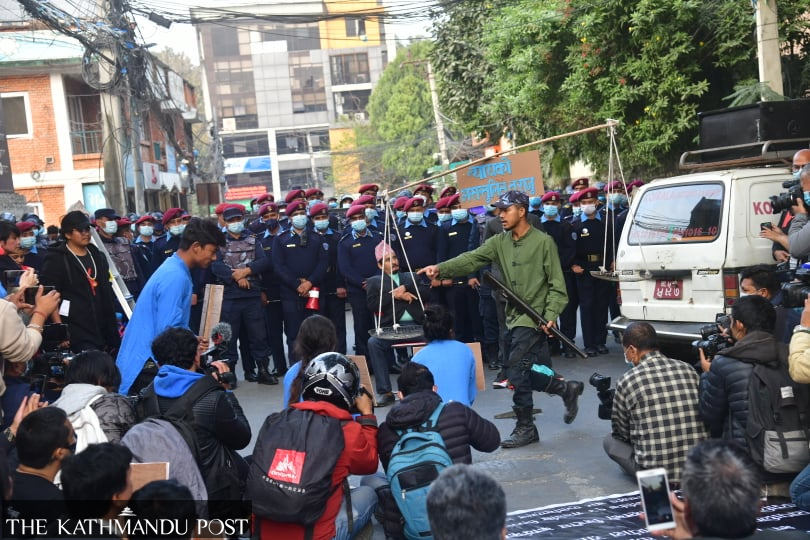 Deepak KC/TKP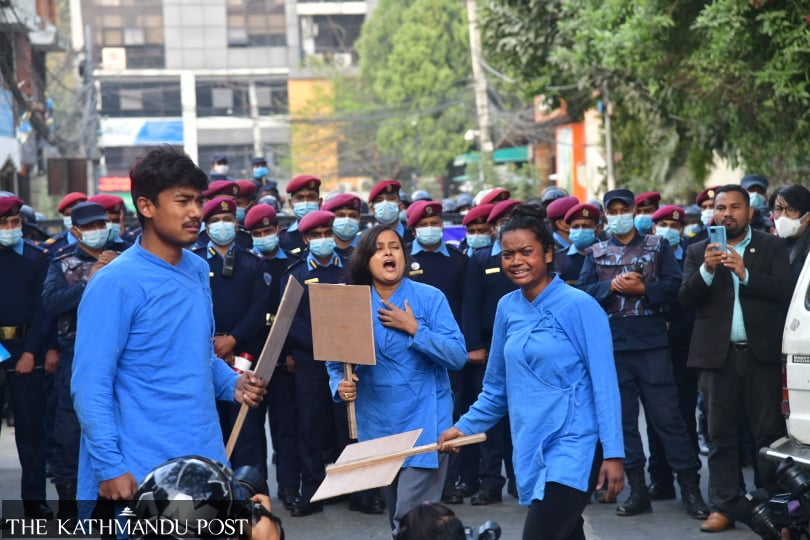 Deepak KC/TKP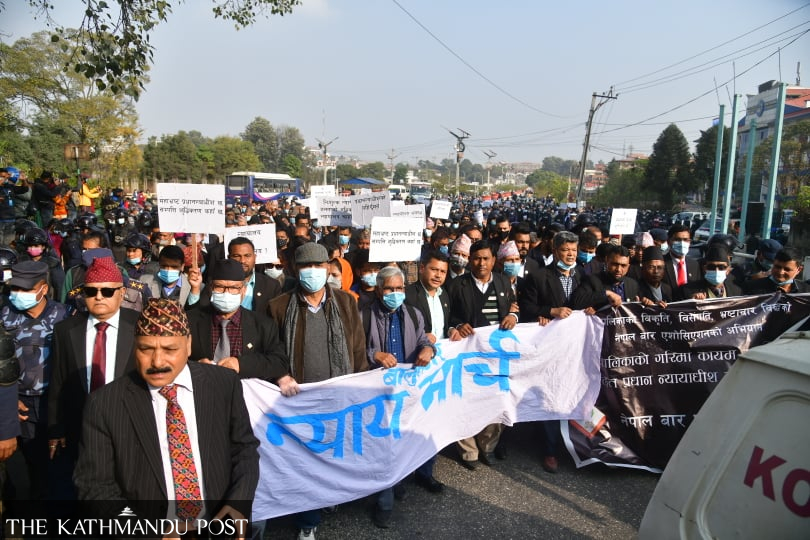 Deepak KC/TKP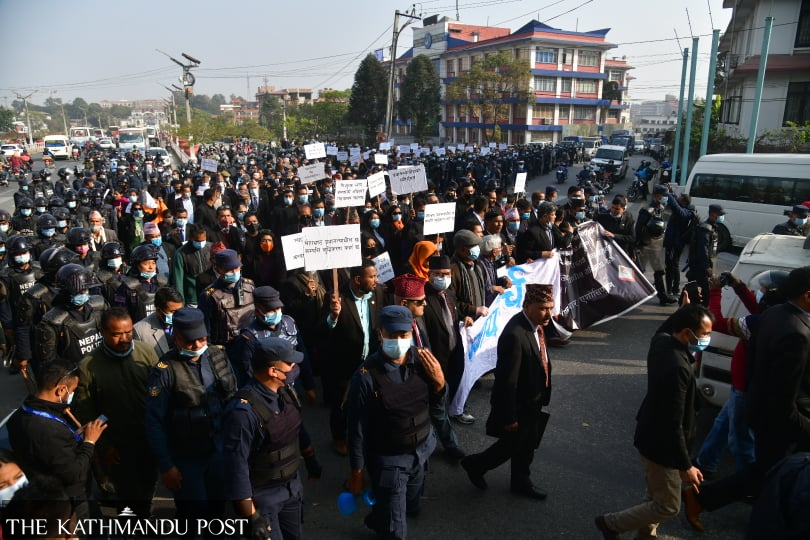 Deepak KC/TKP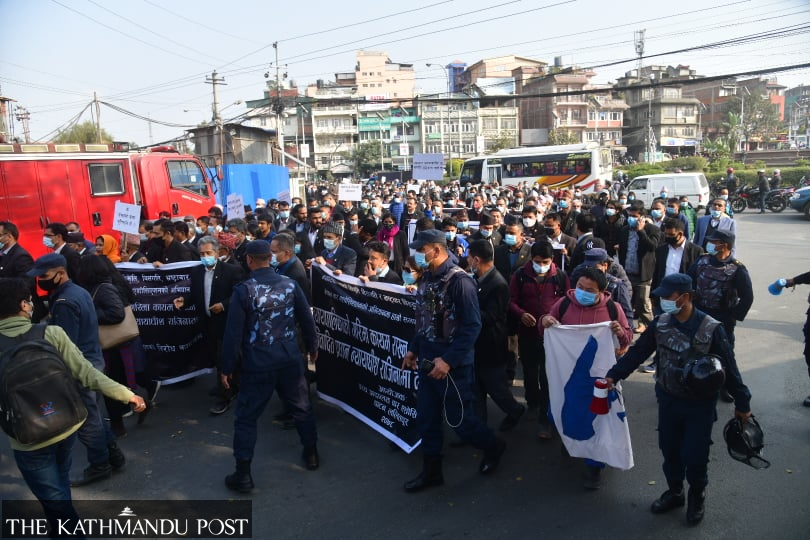 Deepak KC/TKP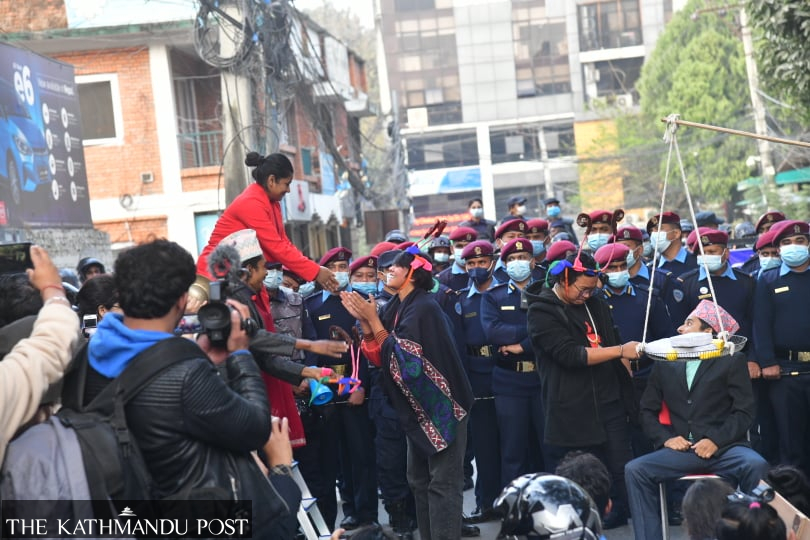 Deepak KC/TKP
---