Glimpse of mountains greet Lumbini residents for two consecutive days
Photography enthusiasts and local residents made the most of the rare view of the mountains and clear blue skies on Wednesday and Thursday.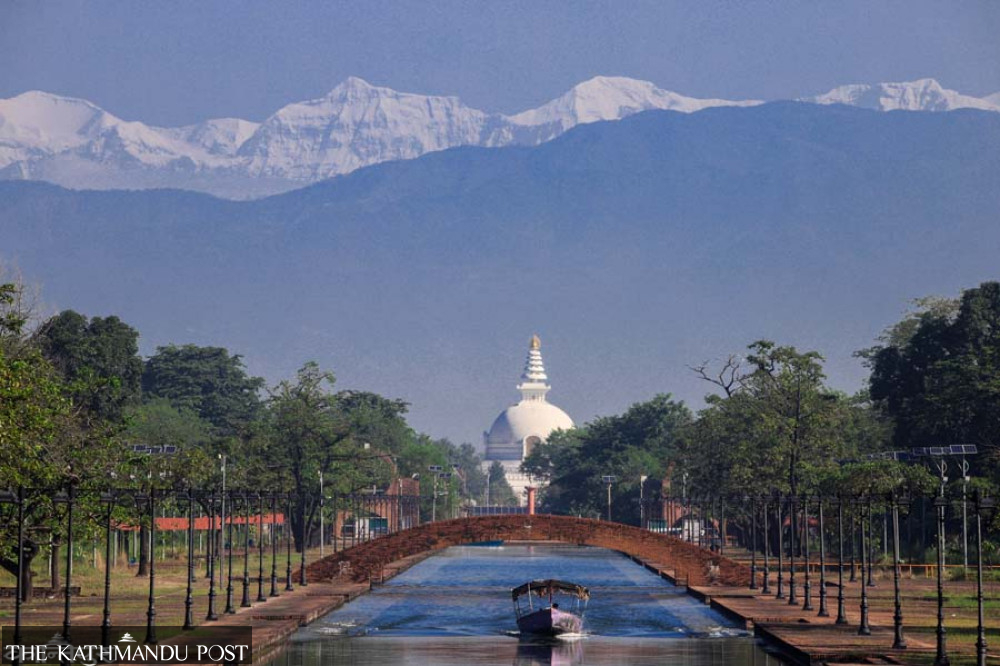 Manoj Paudel/TKP
Published at : September 30, 2021
Updated at : September 30, 2021 16:04
The residents of Lumbini in Rupandehi, a Tarai district, woke up to the magnificent view of the surrounding mountains with clear blue skies overhead on Wednesday morning.
The weather stayed as good on Thursday which brought photography enthusiasts and local residents out of their homes and to the many Vihars, Gompas, Chaityas and Gonpos in the precinct of the Mayadevi temple to feast on the view of the white mountains to the north.
Those who did not venture out also got the chance to capture a slice of the magnificent mountain range from their rooftops.
According to Tek Ghartimagar, a tour guide in Lumbini, the residents were excited to get a glimpse of the Dhaulagiri massif with a clear view of Dhaulagiri mountains II, III, IV and Gurja Himal from the Tarai plains.
The mountains seen from Lumbini are all above 7,000 metres in height, said Gharitmagar. Dhaulagiri II measures at 7,751 mt, Dhaulagiri III at 7,715 mt, Dhaulagiri IV at 7,661 mt and Gurja Himal at 7,193 mt.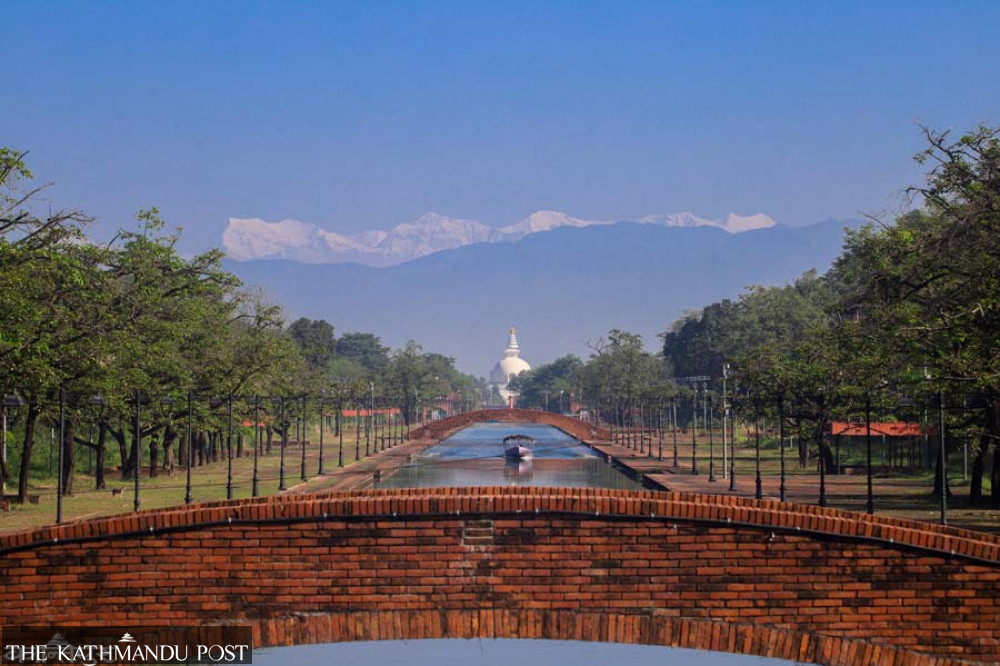 Manoj Paudel/TKP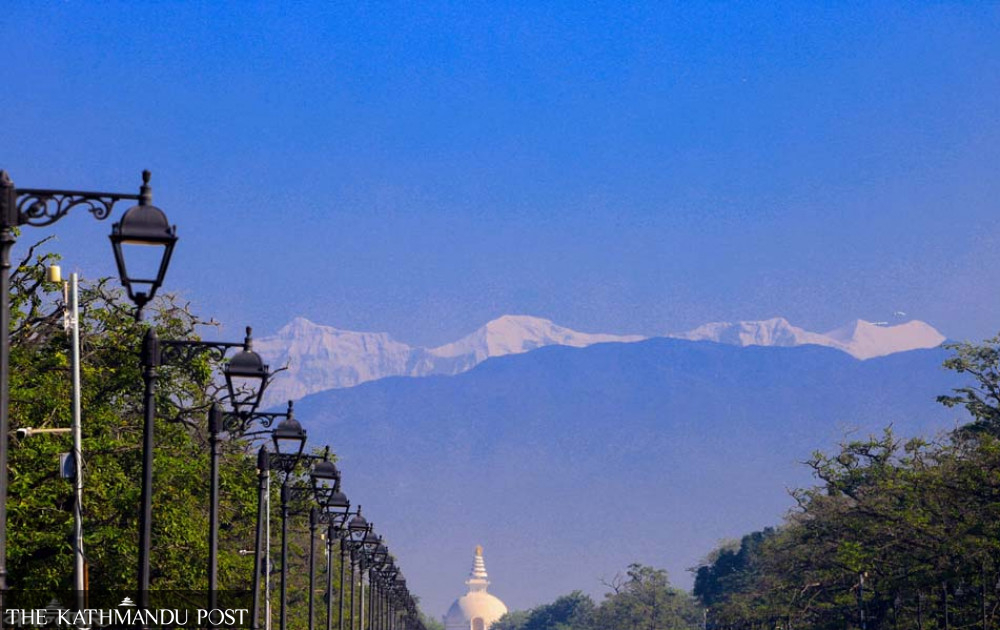 Manoj Paudel/TKP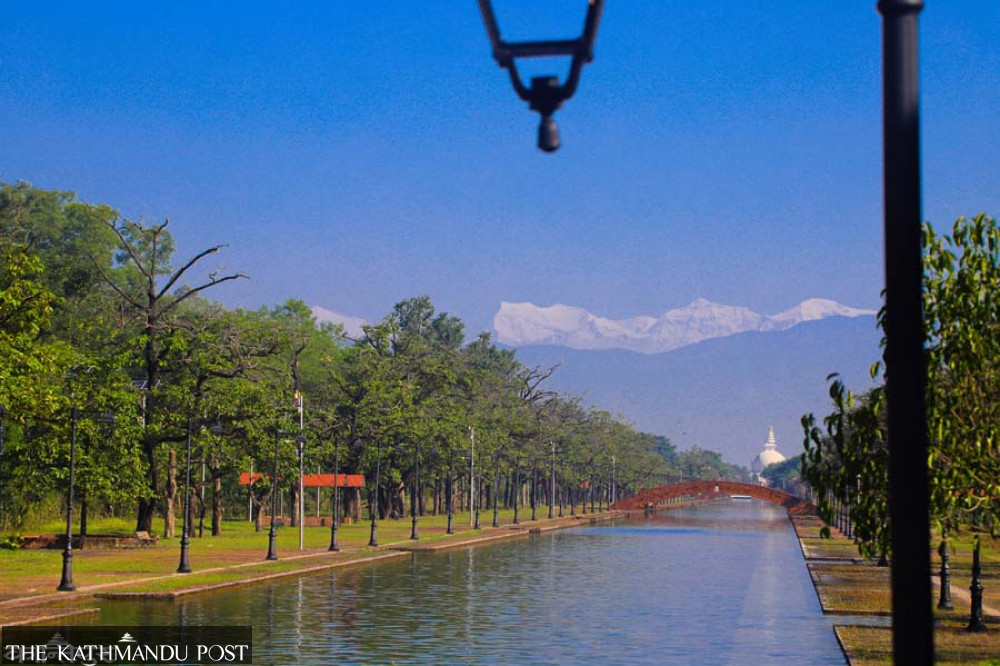 Manoj Paudel/TKP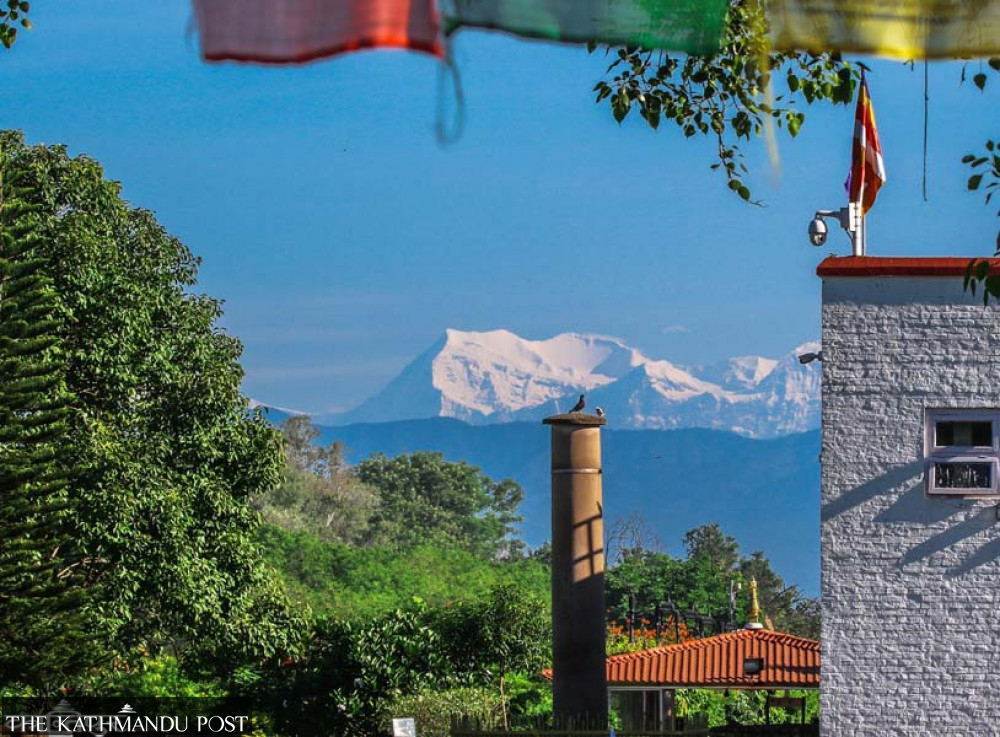 Manoj Paudel/TKP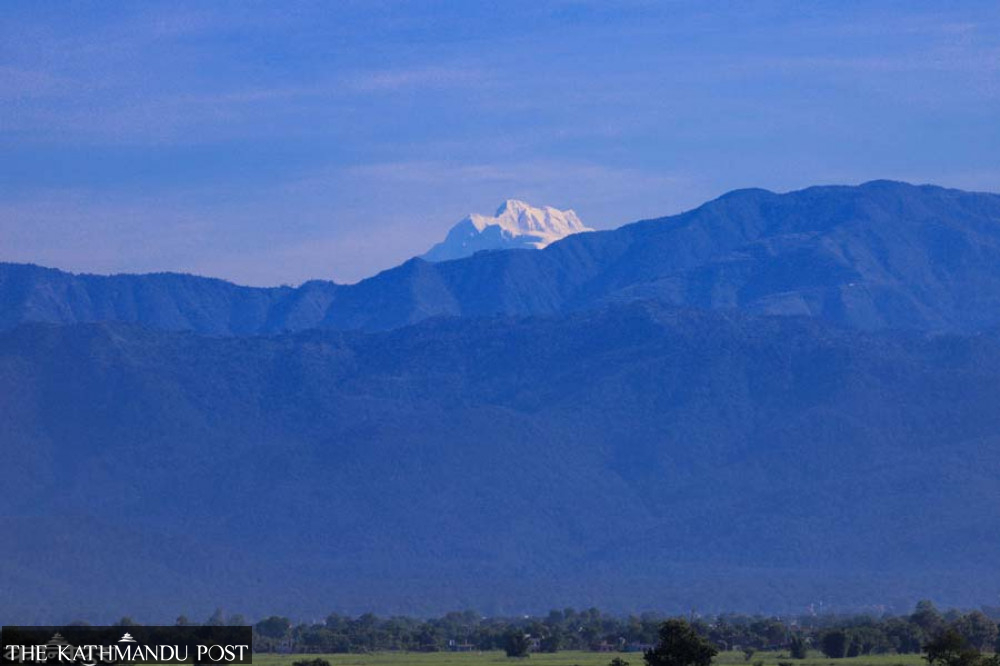 Manoj Paudel/TKP
---