Civil society stages demonstration against corruption in BP Koirala institute
The protesters gathered at Maitighar Mandala and also demanded scrapping the recent appointment of the new minister of state for health.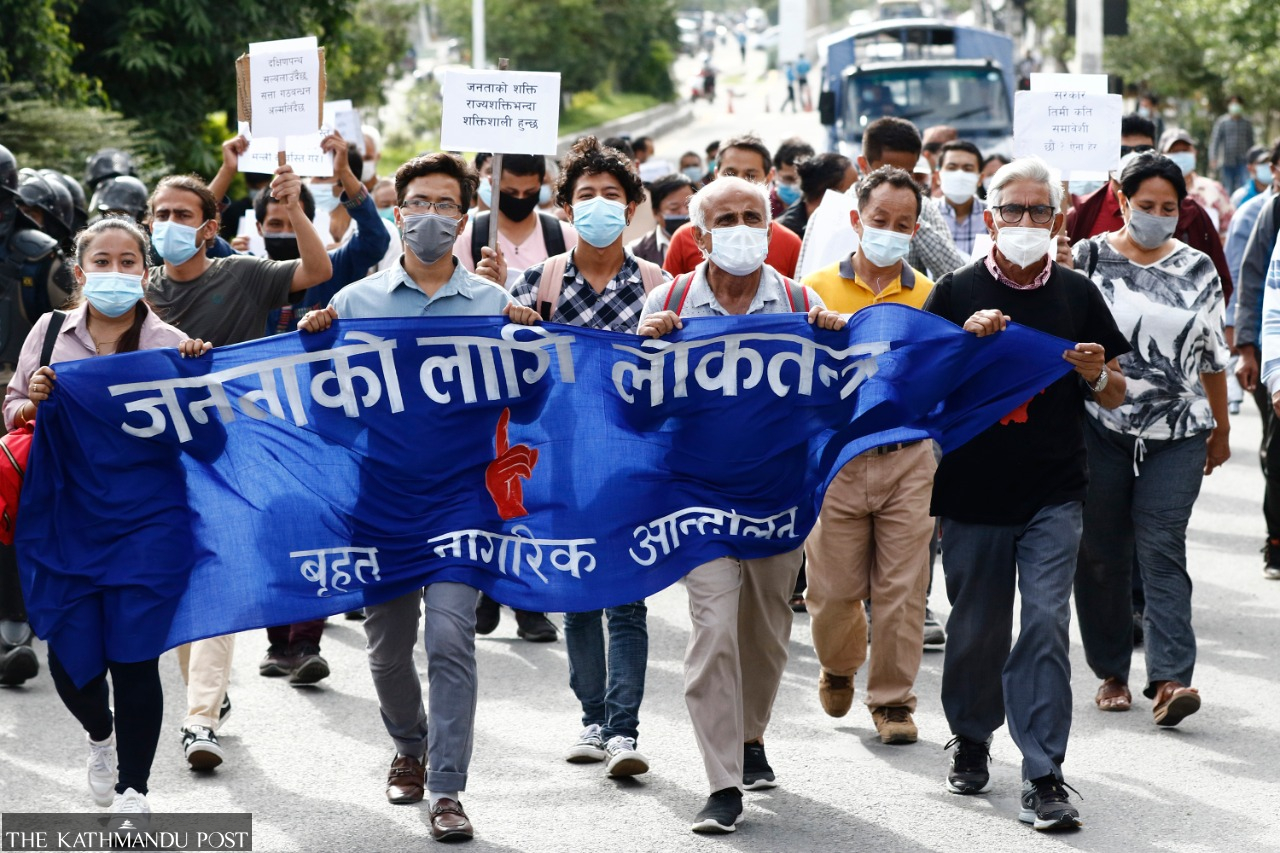 Keshav Thapa/TKP
Published at : July 31, 2021
Updated at : July 31, 2021 20:40
Members of civil society staged a protest on Saturday afternoon against growing financial irregularities within the BP Koirala Institute of Health Sciences, Dharan.
They gathered at Maitighar, Kathmandu and led a march upto Baneshwor.
In the demonstration, medical education and health reform activist Dr. Govinda KC, civil society activists Khagendra Sangraula, Narayan Wagle, Pradip Dewan, Yug Pathak, Sanjeev Upreti, Bhupal Rai and others were present.
Participants displayed placards and banners with slogans such as 'Democracy for the people', 'Dismiss the state health minister', 'The country's largest teaching hospital is closed' and 'The country is infested with corruption'.
Here are some images of the protests taken by Post's photographer Keshav Thapa.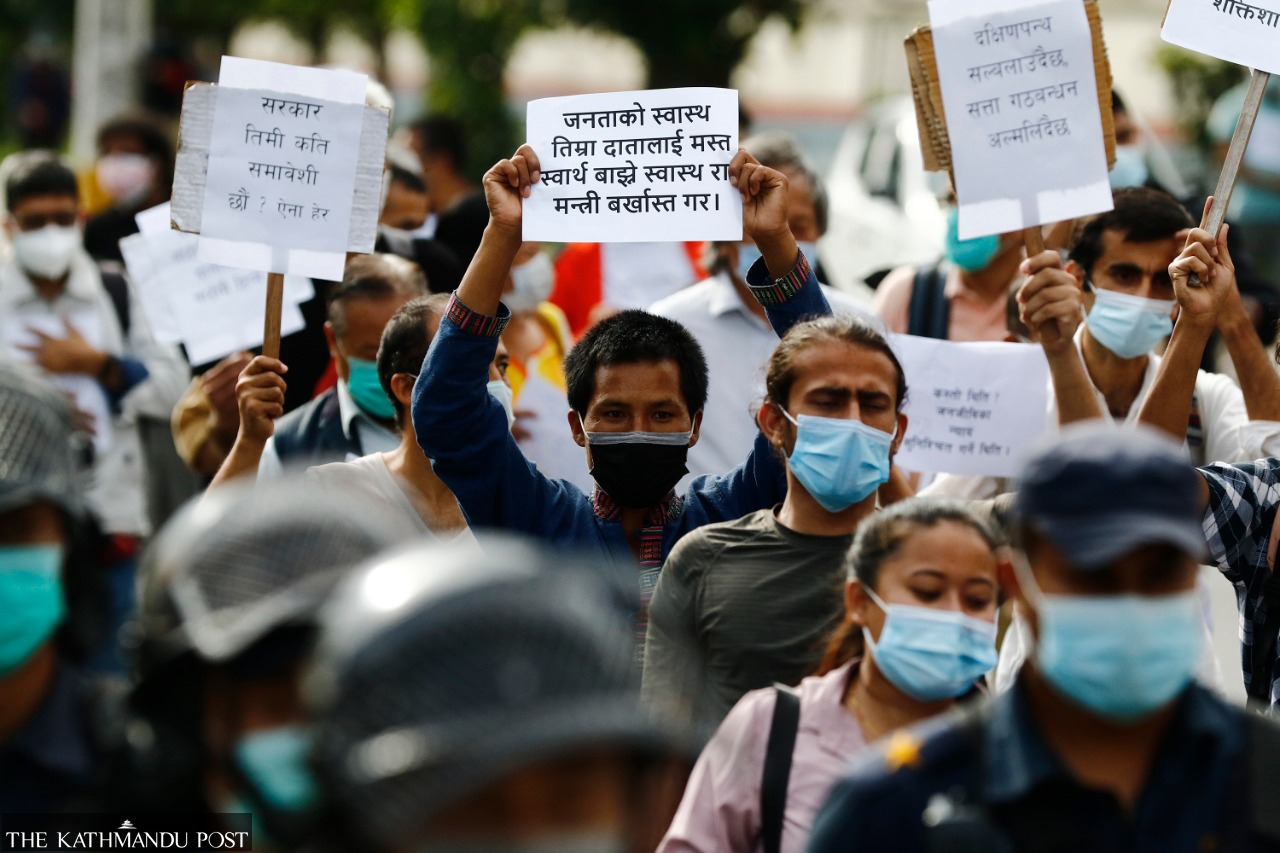 Keshav Thapa/TKP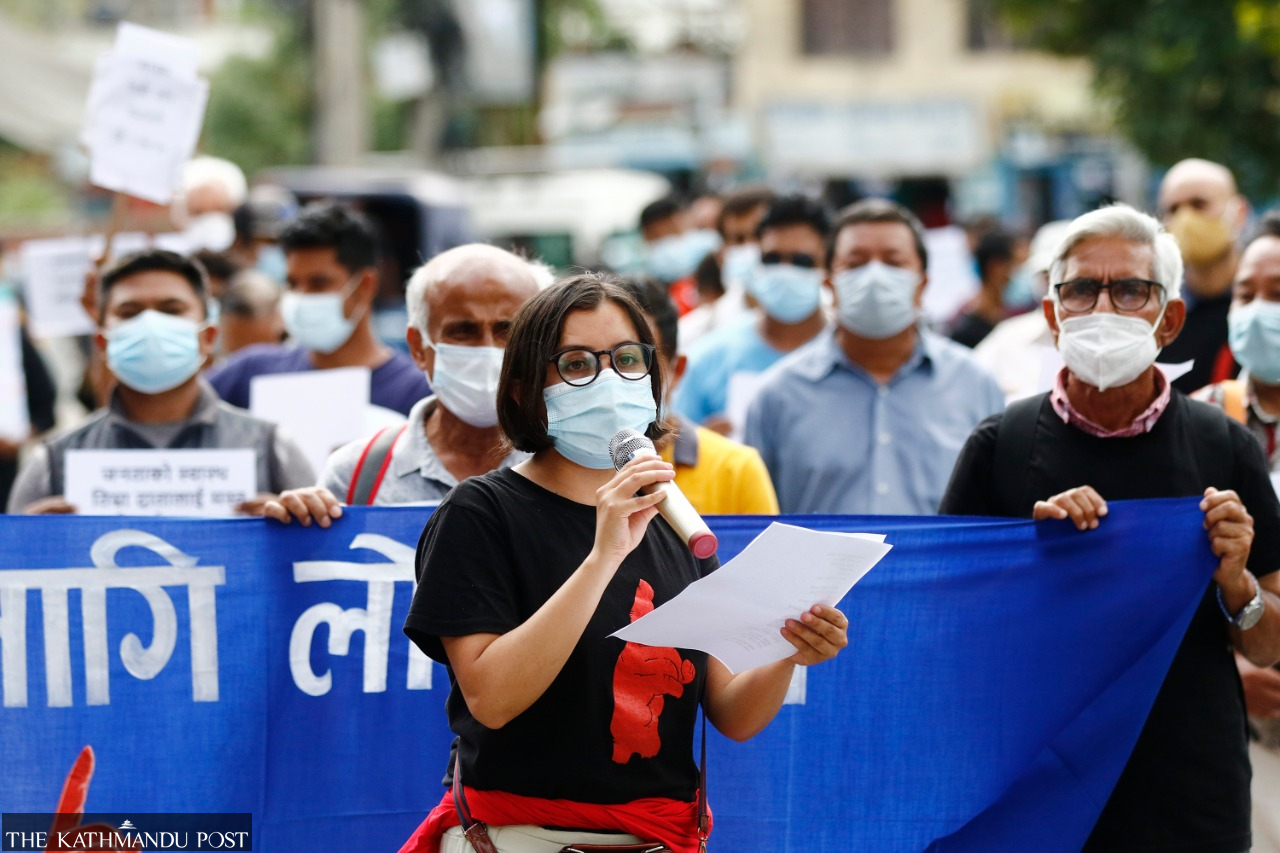 Keshav Thapa/TKP
Keshav Thapa/TKP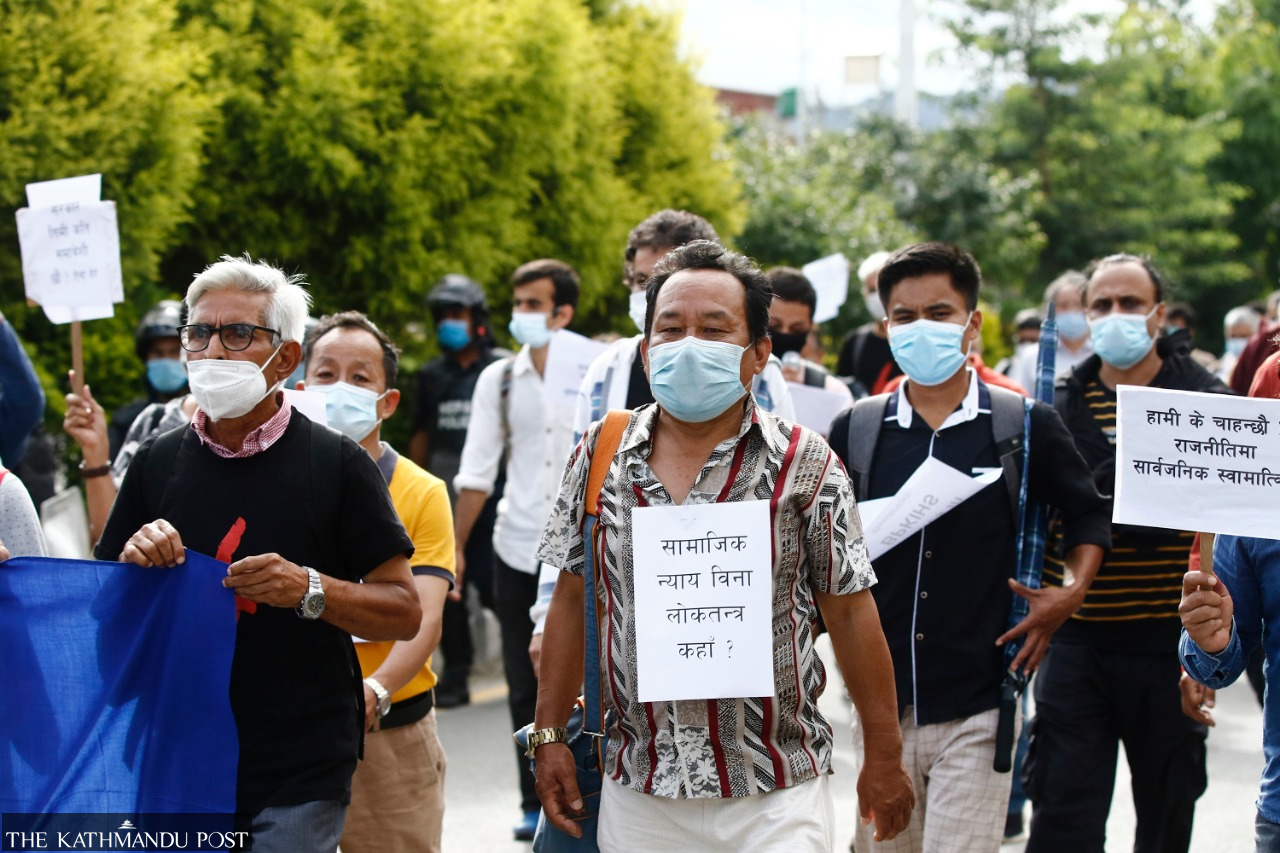 Keshav Thapa/TKP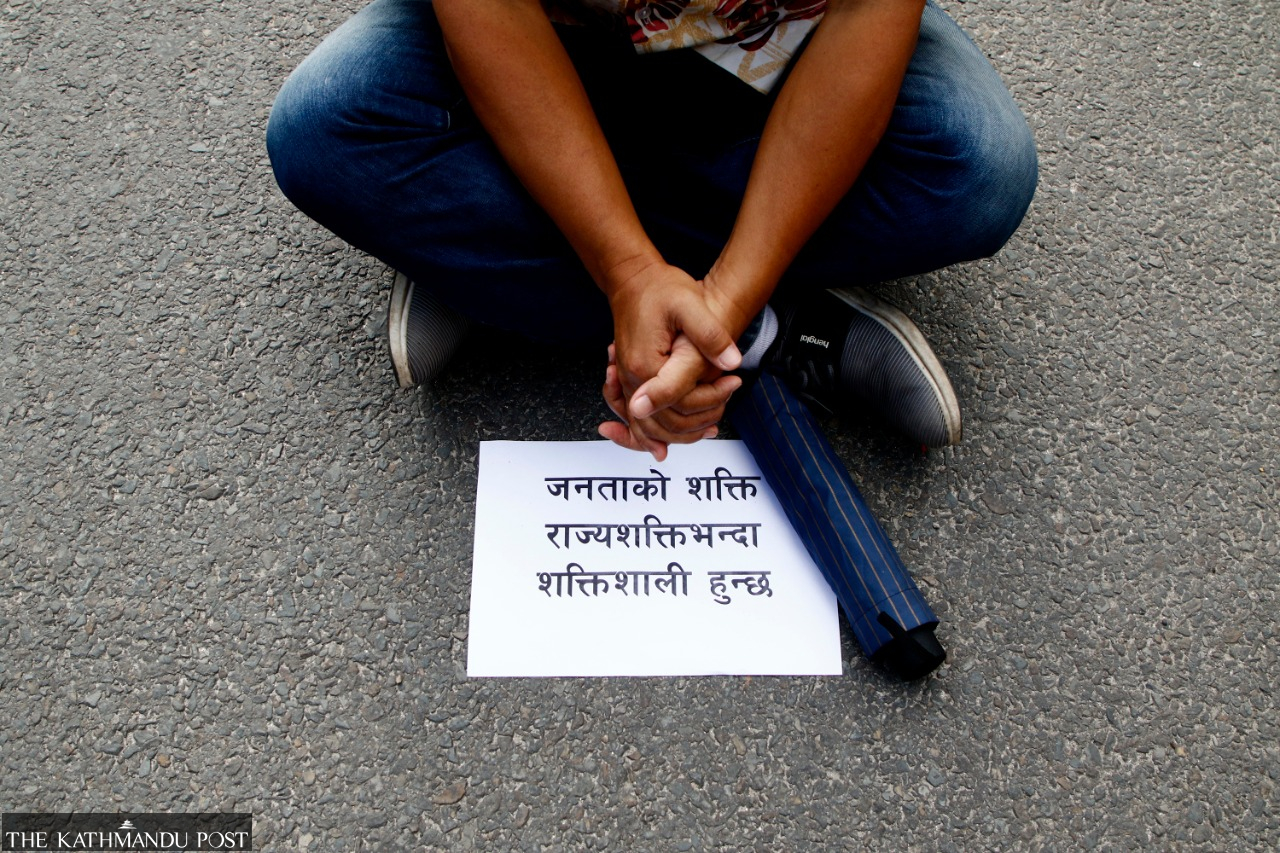 Keshav Thapa/TKP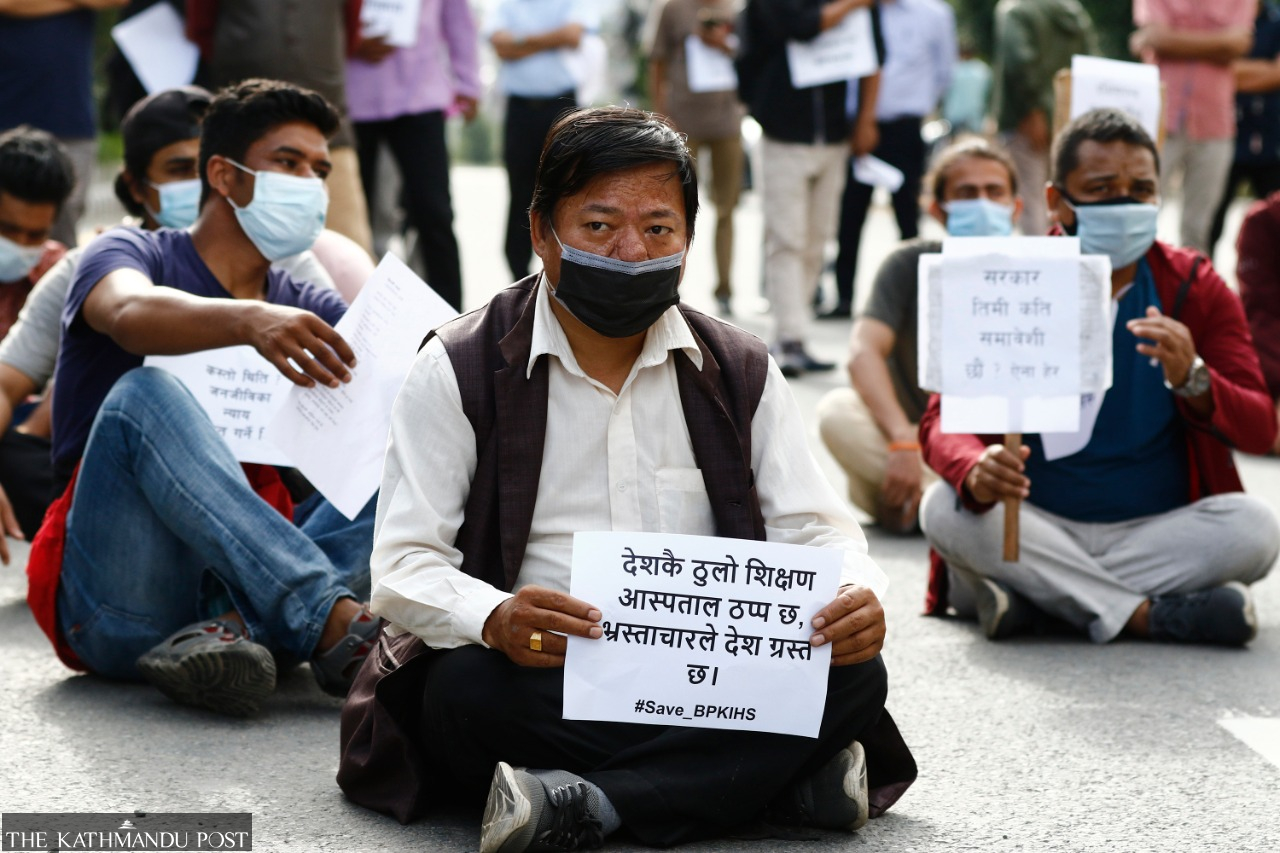 Keshav Thapa/TKP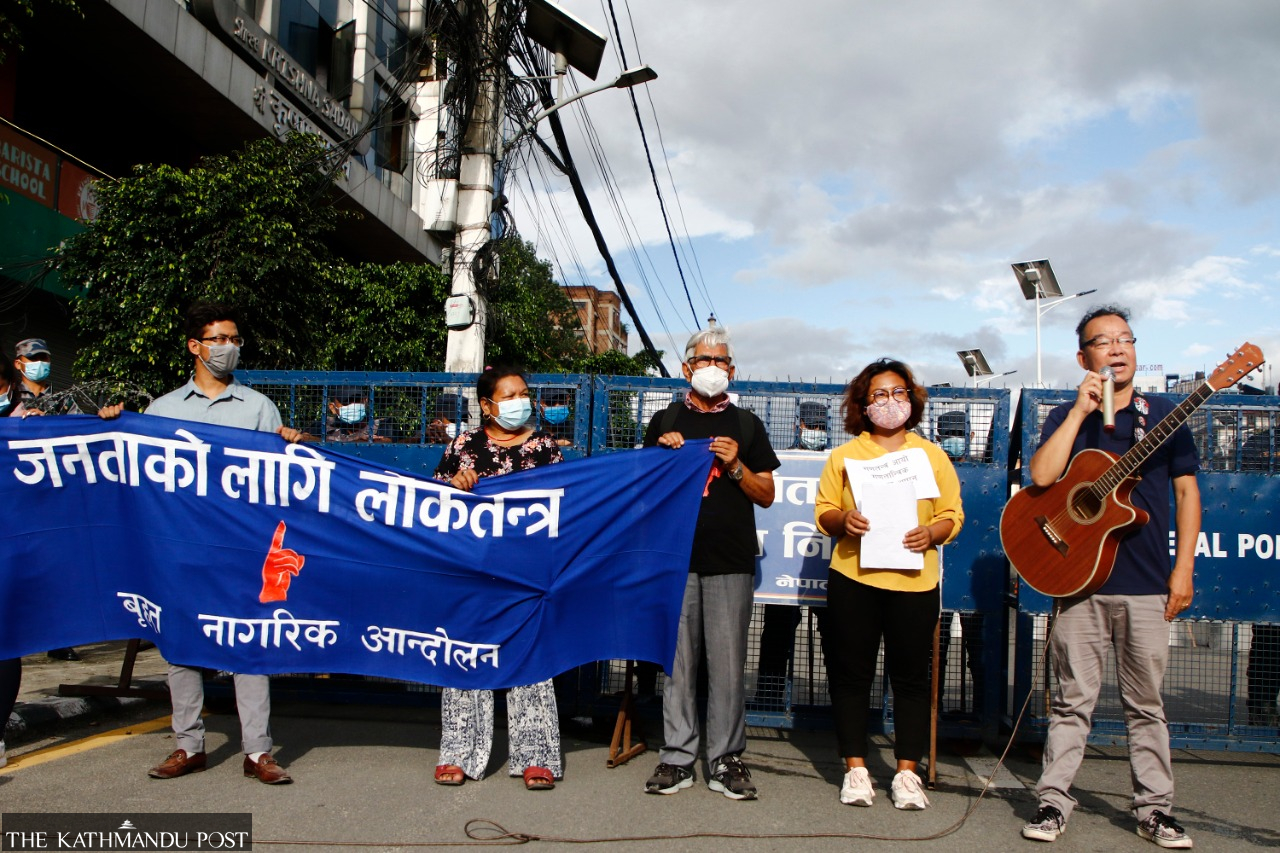 Keshav Thapa/TKP
---