Police arrest 19 protesting civil society members
The Brihat Nagarik Andolan group were demonstrating against irregularities in the medical education sector in front of Singhadurbar.
Keshav Thapa/TKP
Published at : July 11, 2021
Updated at : July 11, 2021 17:10
Police on Sunday arrested 19 civil society members aligned to the Brihat Nagarik Andolan, a broad-based civil society movement with people from various walks of life, from in front of Singhadurbar, the administrative centre of the government.
"Altogether 19, including 2 women, were arrested for demonstrating at a prohibited area," said Senior Superintendent of Police Ashok Singh.
They were protesting against the government's plan to grant affiliation to B&C Medical College at Birtamod, Jhapa and irregularities at the BP Koirala Institute of Health Sciences, Dharan.
The group had last month protested in front of the prime minister's residence at Baluwatar.
Among those arrested on Sunday were writers Narayan Wagle, Khagendra Sangraula, Narayan Dhakal, Archana Thapa and poet Shrawan Murakung.
Here are some photos of the protest and the arrest by Post's photographers Keshav Thapa and Angad Dhakal.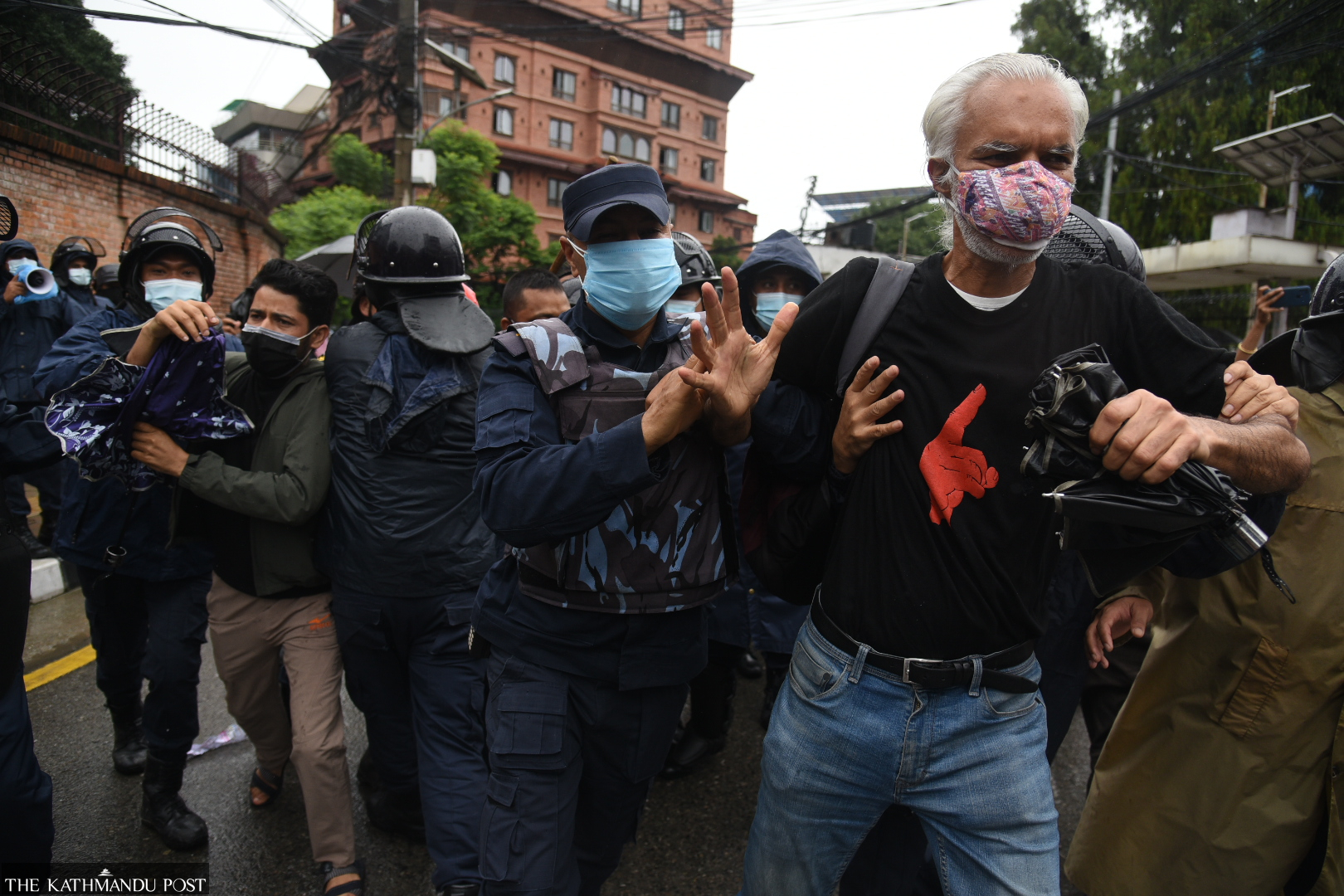 Angad Dhakal/TKP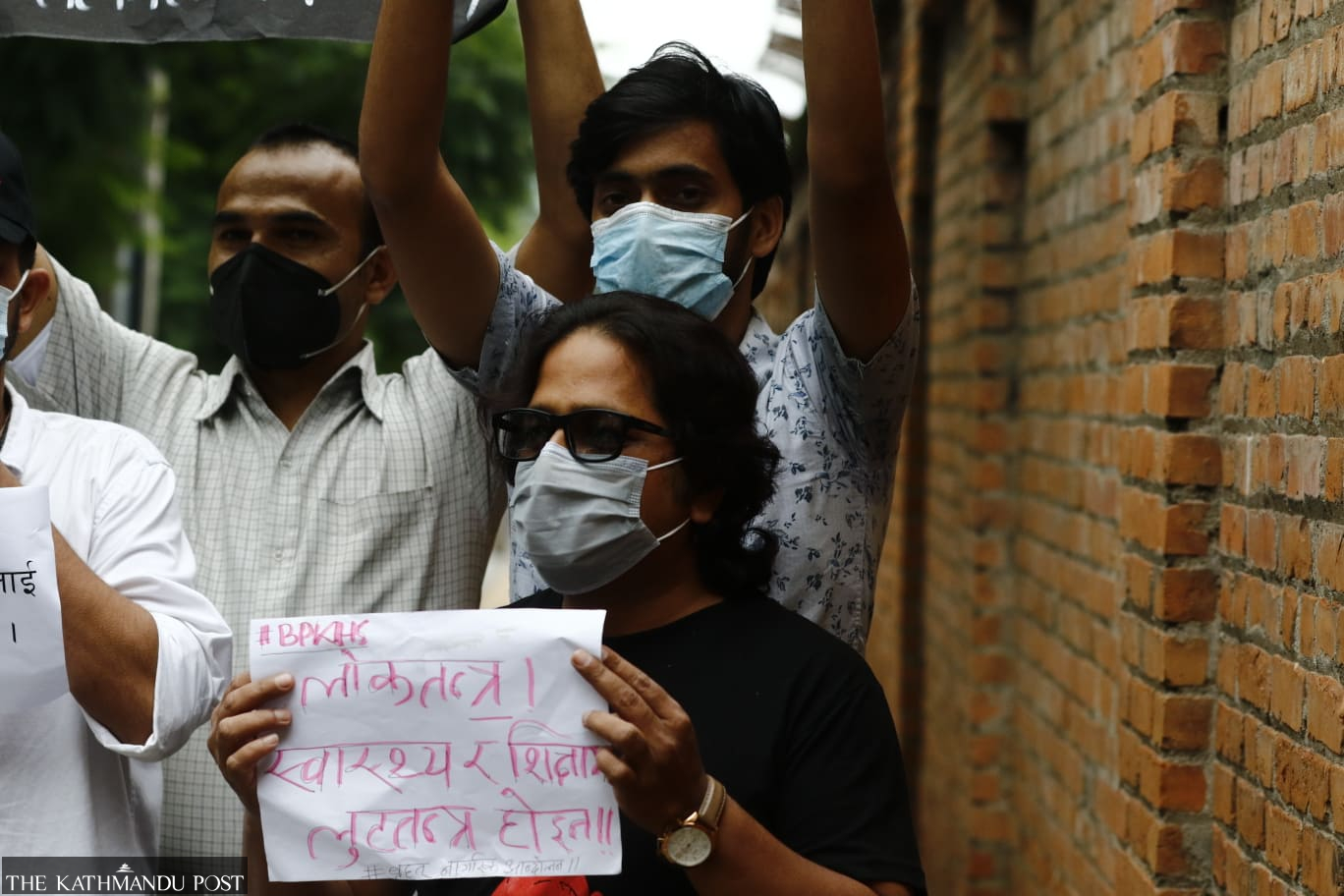 Keshav Thapa/TKP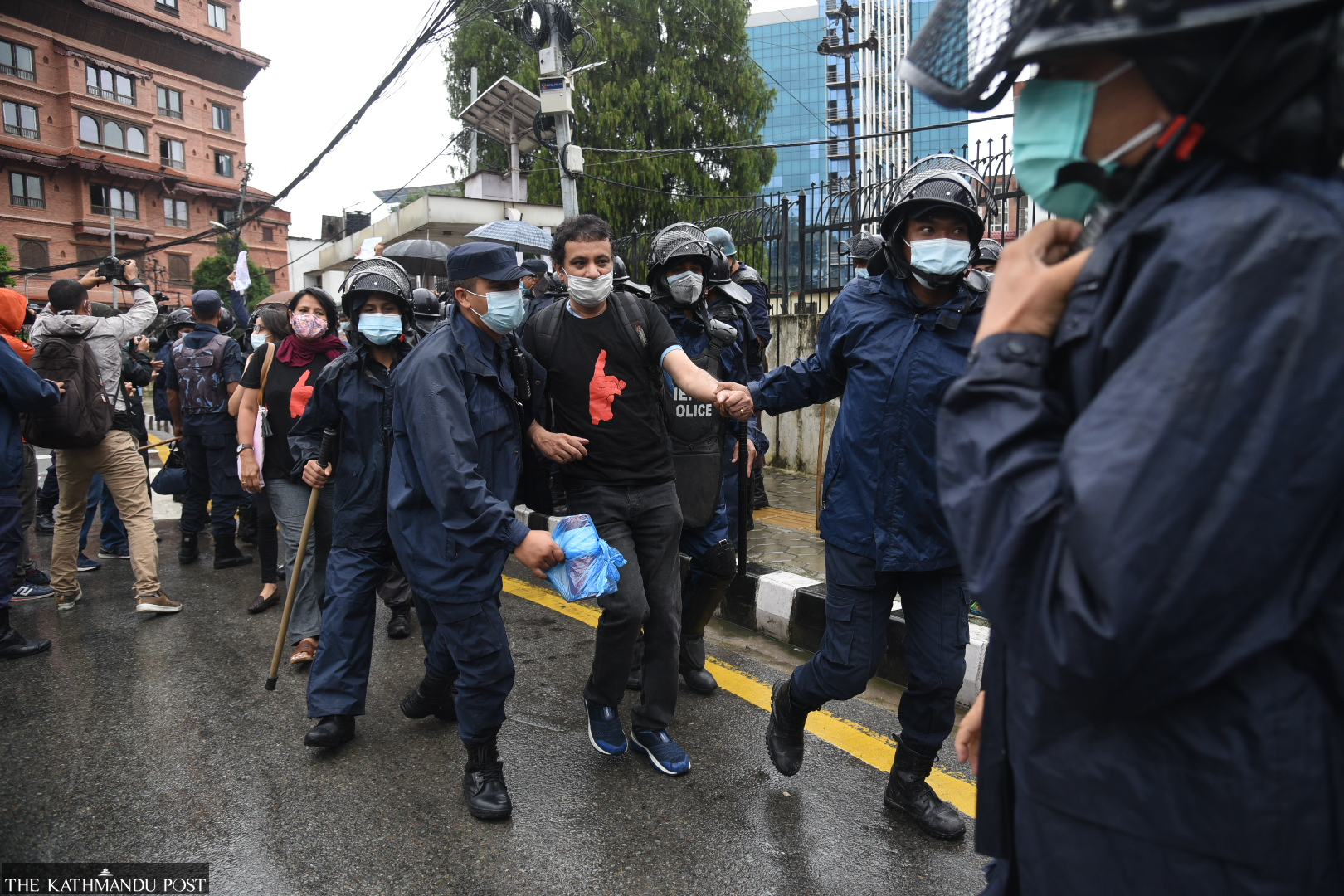 Angad Dhakal/TKP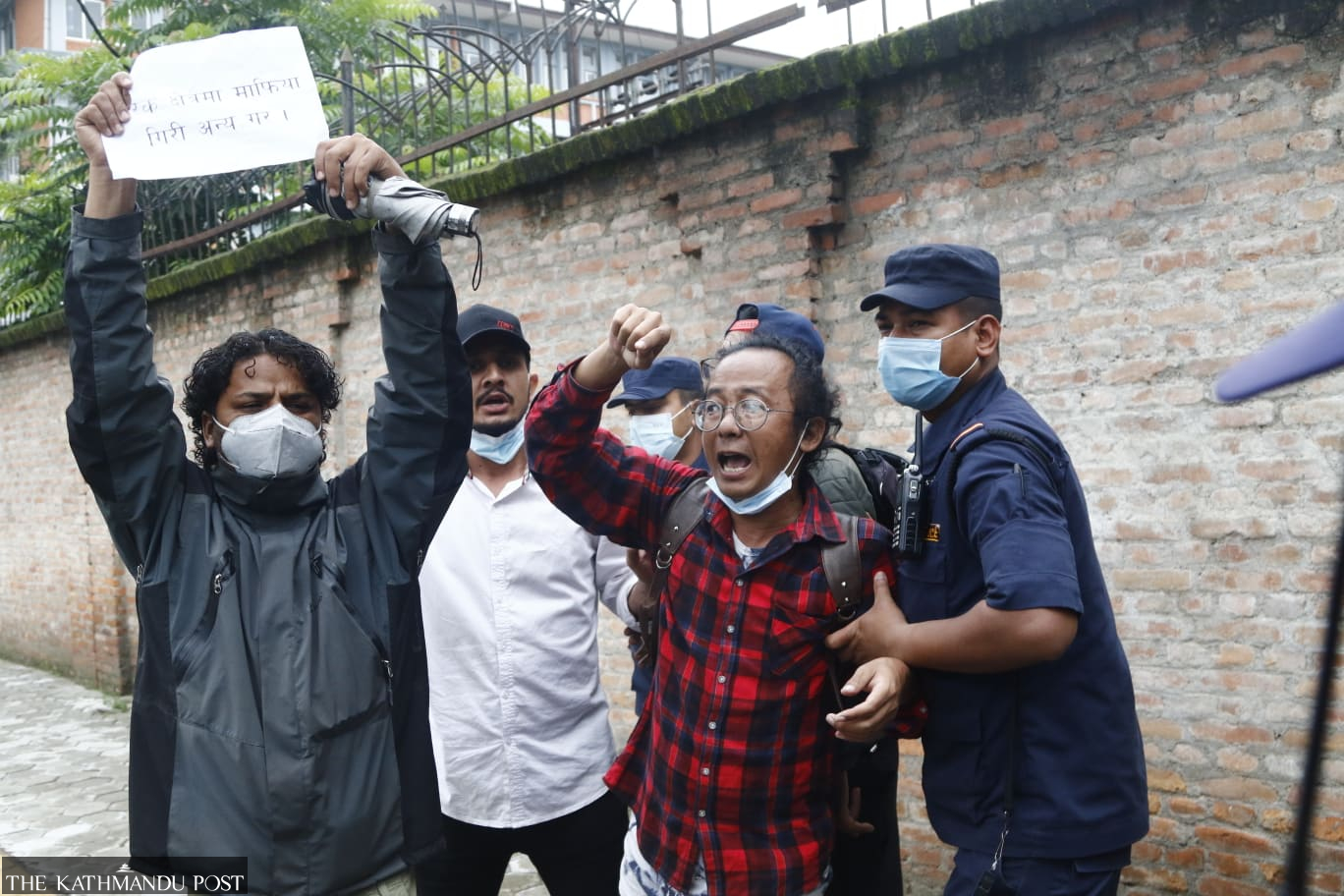 Keshav Thapa/TKP
Keshav Thapa/TKP
Keshav Thapa/TKP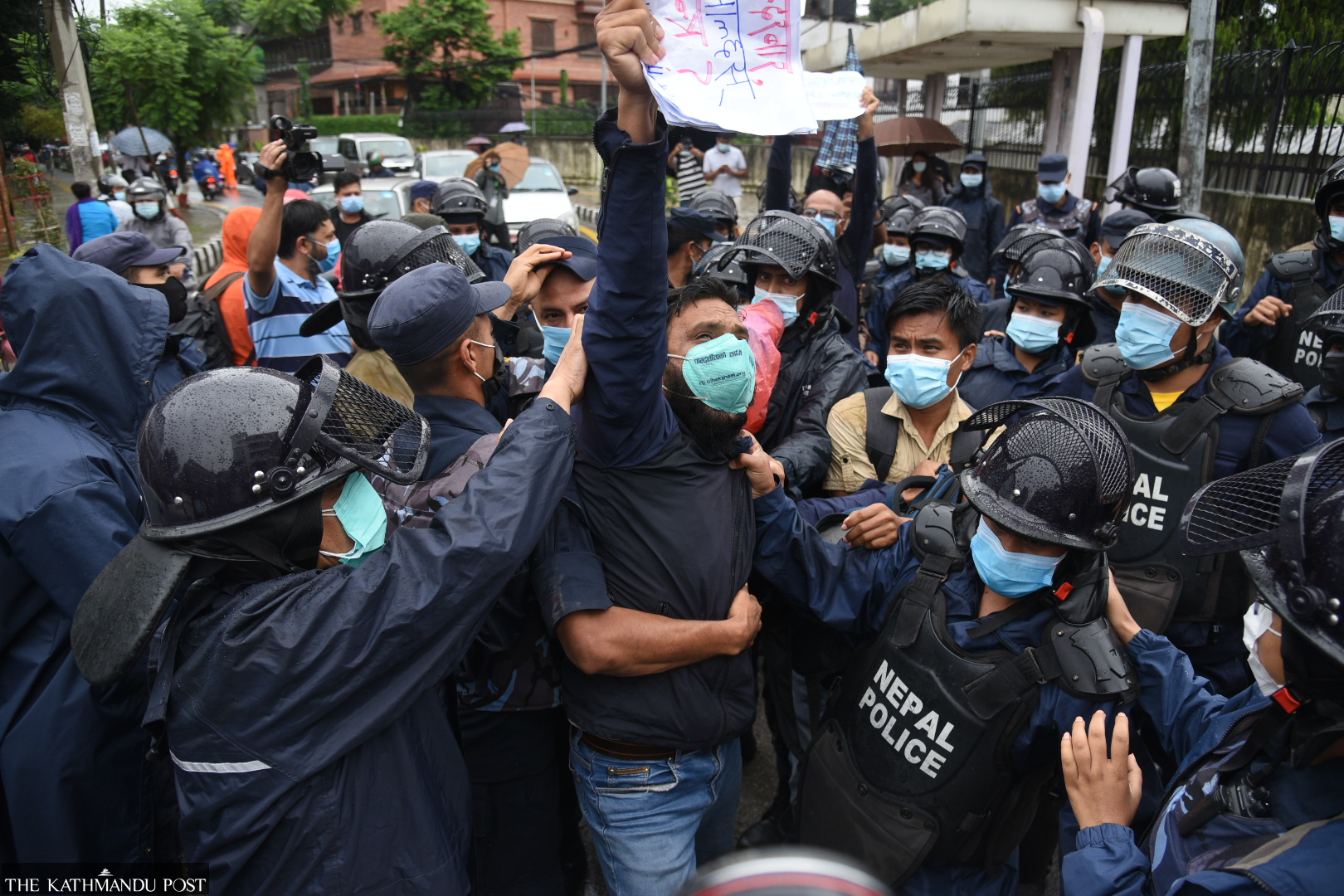 Angad Dhakal/TKP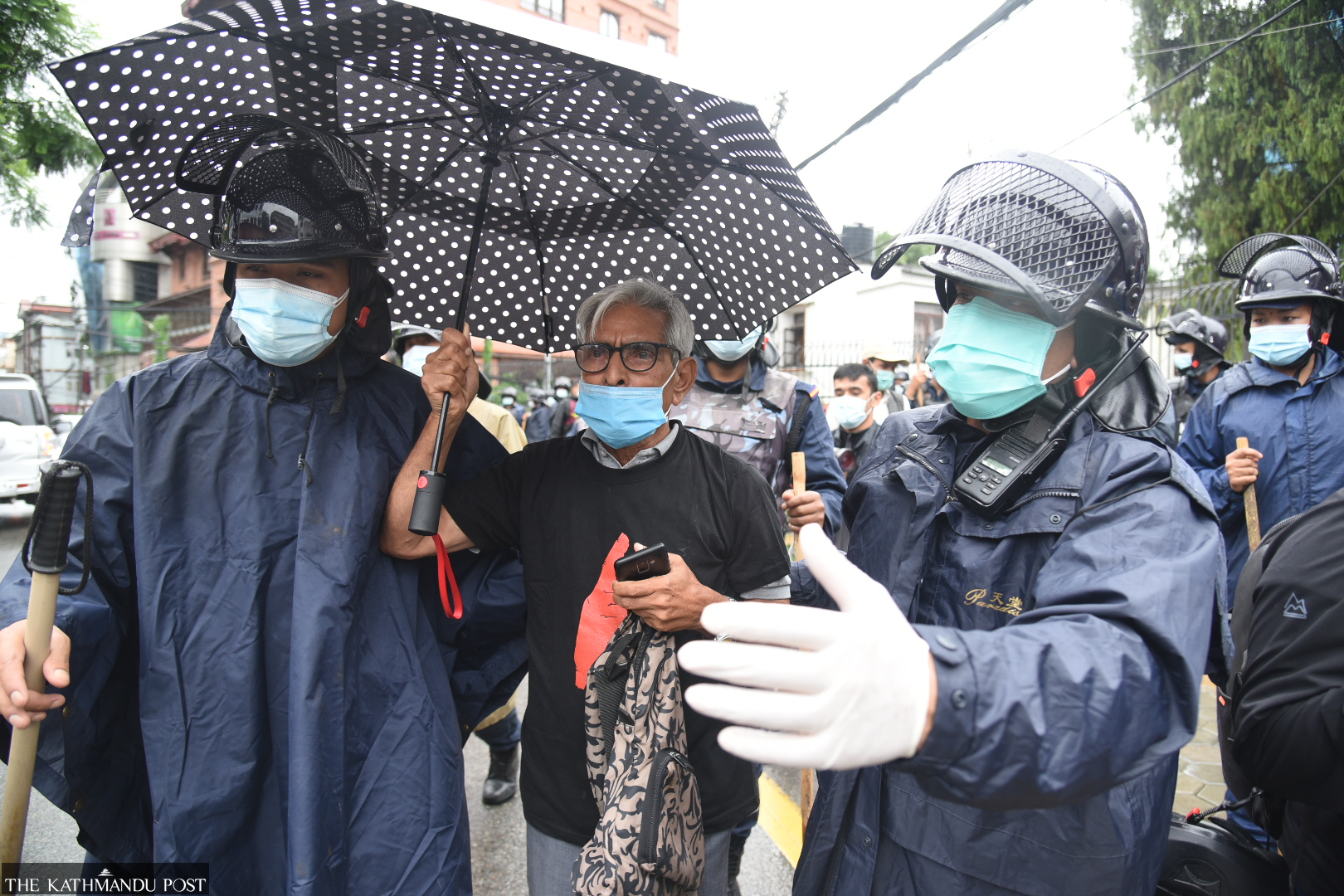 Angad Dhakal/TKP
Angad Dhakal/TKP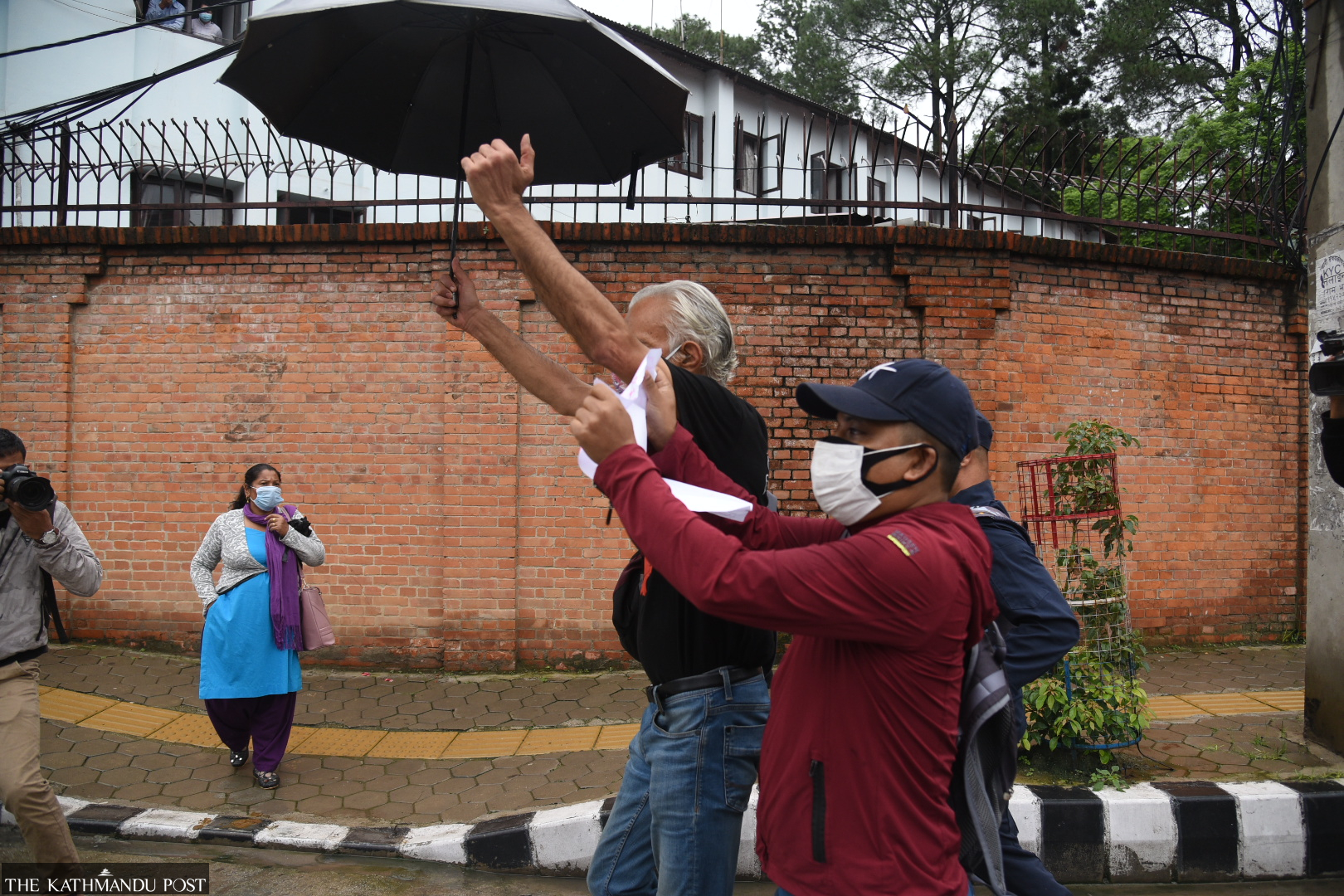 Angad Dhakal/TKP
---