Nepal Students Union burn the effigies of the President and the prime minister in protest against House dissolution move
The dissolution and announcement of snap polls for November has been challenged in the Supreme Court.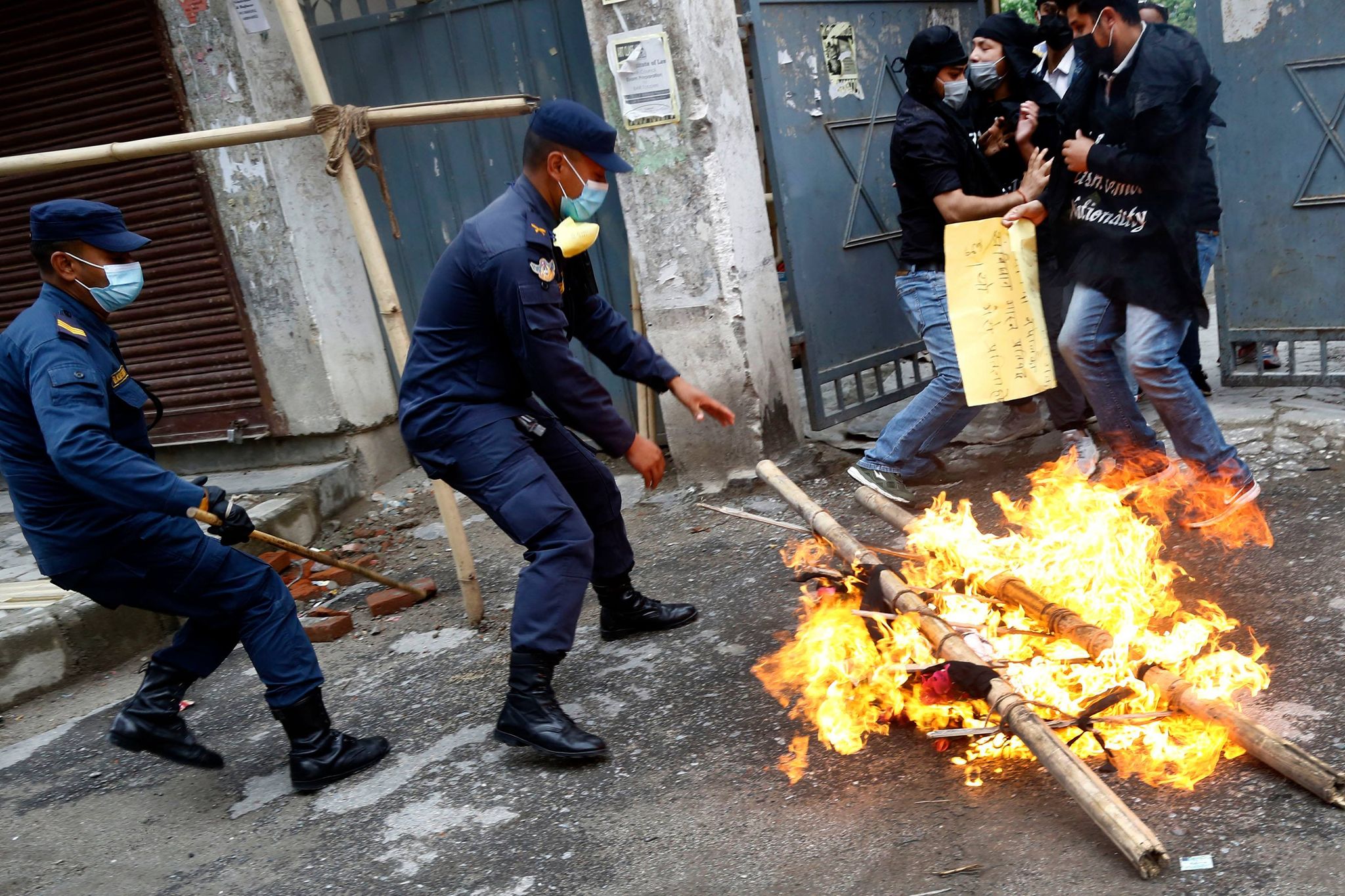 Published at : May 25, 2021
Updated at : May 25, 2021 18:33
Nepal Student Union, the student wing of the Nepali Congress, on Tuesday burnt effigies of President Bidya Devi Bhandari and Prime Minister KP Sharma Oli in protest against the dissolution of the House of Representatives on Friday midnight.
Opponents to the dissolution have called the move unconstitutional and 146 members of the dissolved House moved the Supreme Court Monday demanding its reinstatement.
The President Bidya Devi Bhandari on Friday night dissolved the House of Representatives and announced mid-term elections for November 12 and 19 after she disqualified the claim staked by Nepali Congress President Sher Bahadur Deuba to form the government as per Article 76 (5) of the constitution and Oli recommended the dissolution and call for polls.
This is the second time the House has been dissolved in five months. On December 20 last year, Oli had suddenly dissolved the House and called for snap polls for April 30 and May 10, throwing the country into political uncertainty. However, the Supreme Court overturned his decision on February 23, calling it unconstitutional.
The symbolic corpses of the President and the prime minister were brought from inside Shankhar Dev campus at Putalisadak and burnt at its gate. As soon as it was brought out of the gate, the police snatched the effigies and put the fire out.
Police then broke up the protest organised by the Shankar Dev Campus unit of Nepal Students Union.
Here are some images taken by Post photographer Prakash Chandra Timilsena.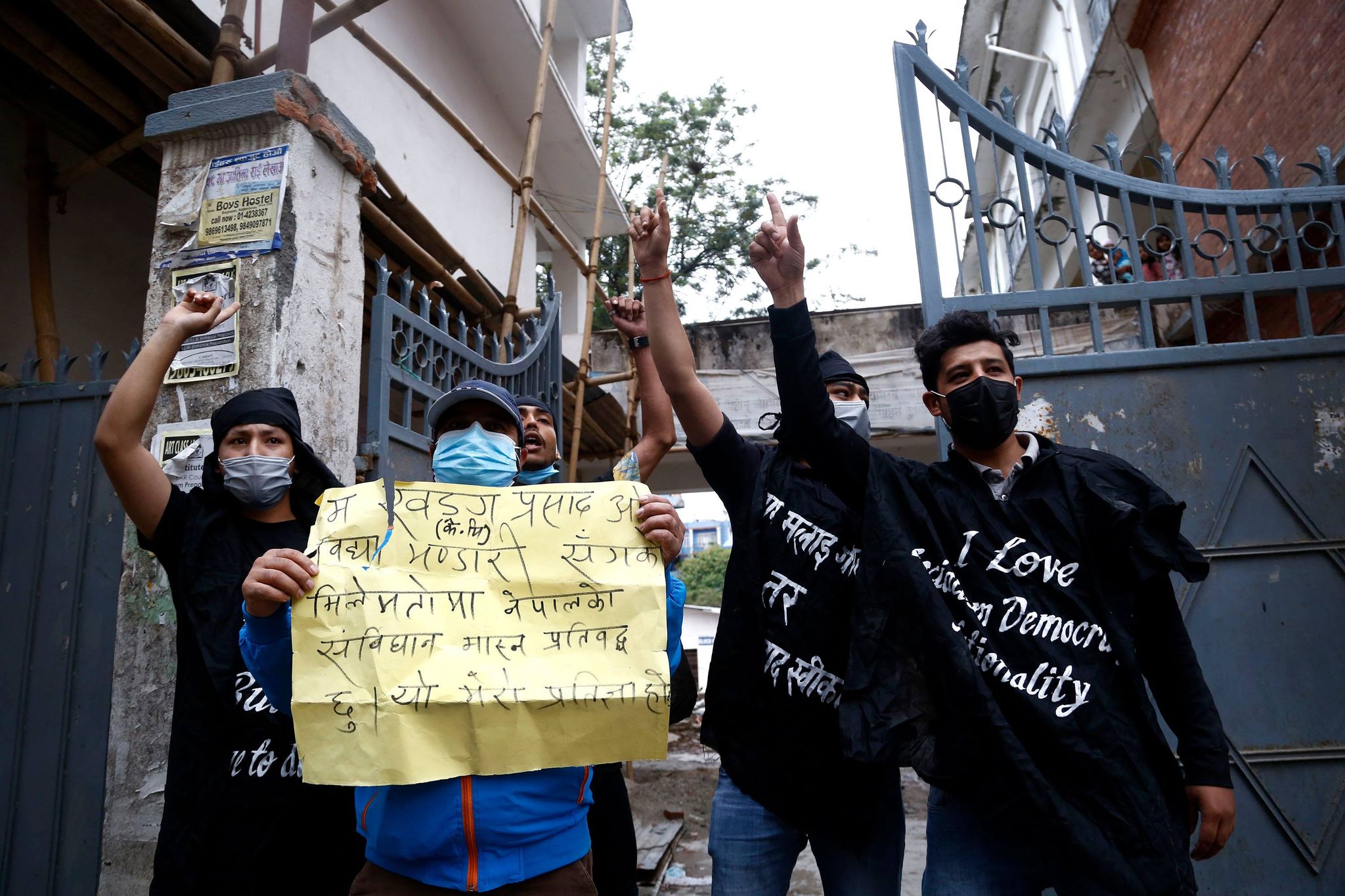 Prakash Chandra Timilsena/TKP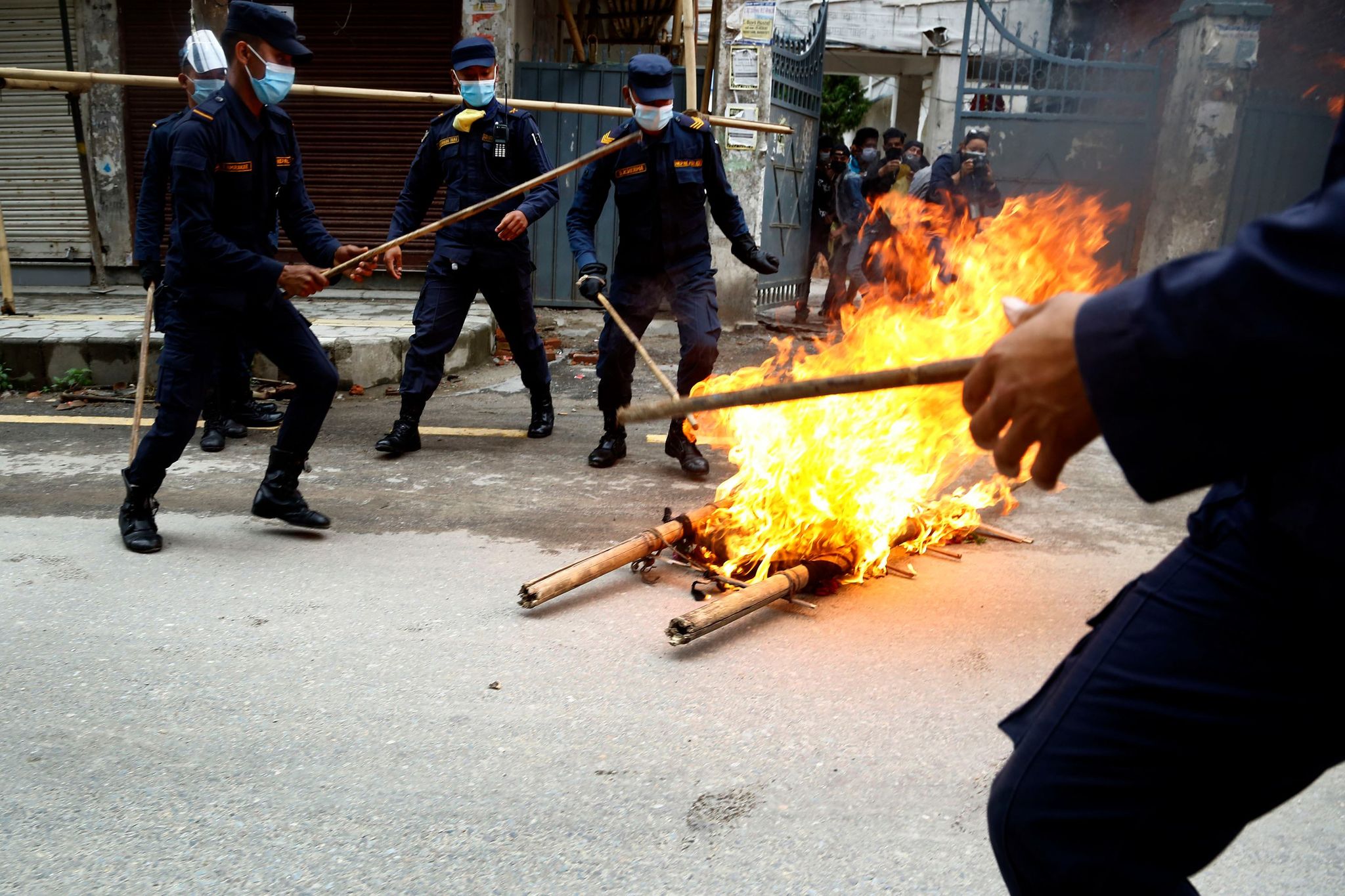 Prakash Chandra Timilsena/TKP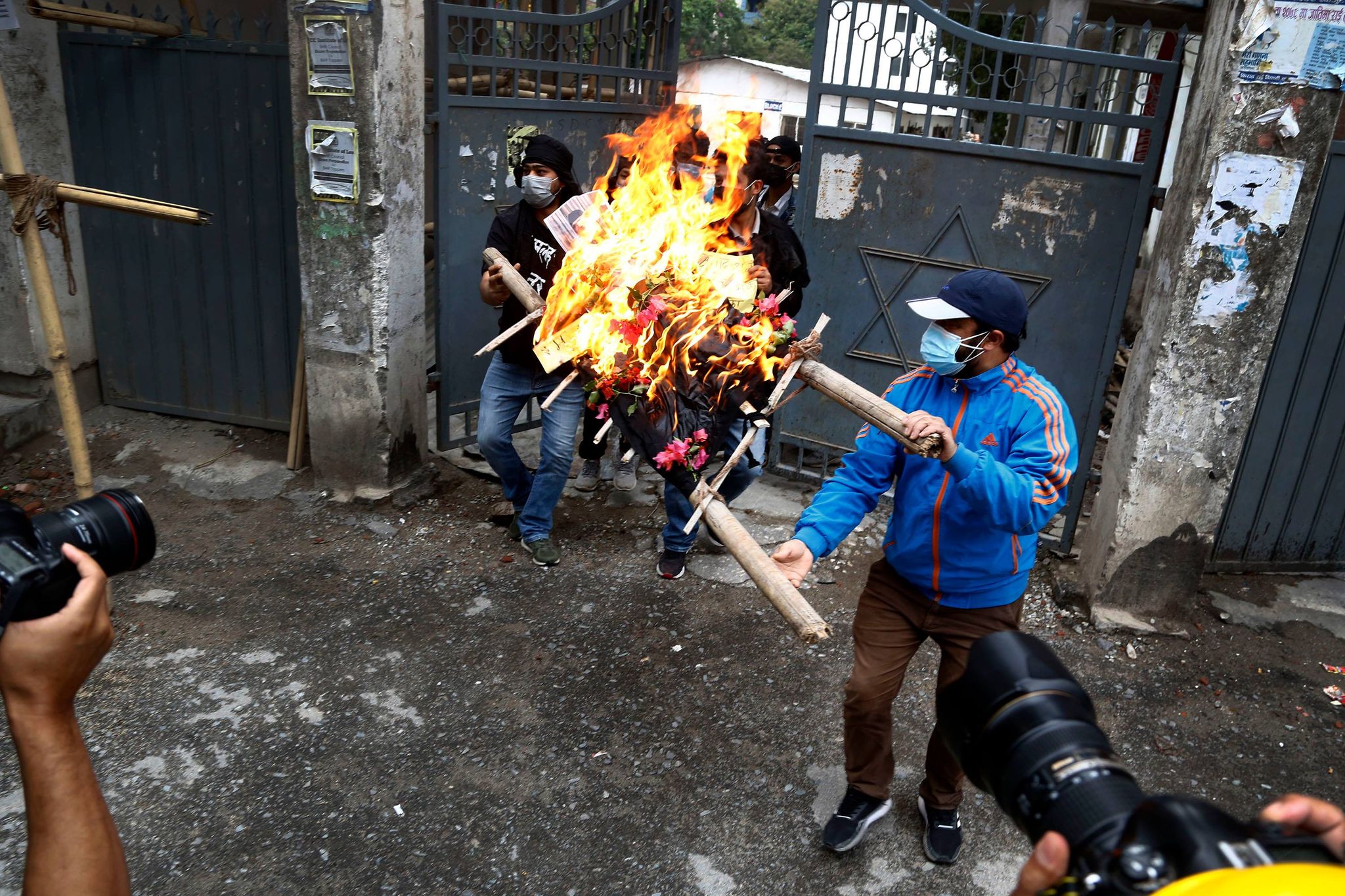 Prakash Chandra Timilsena/TKP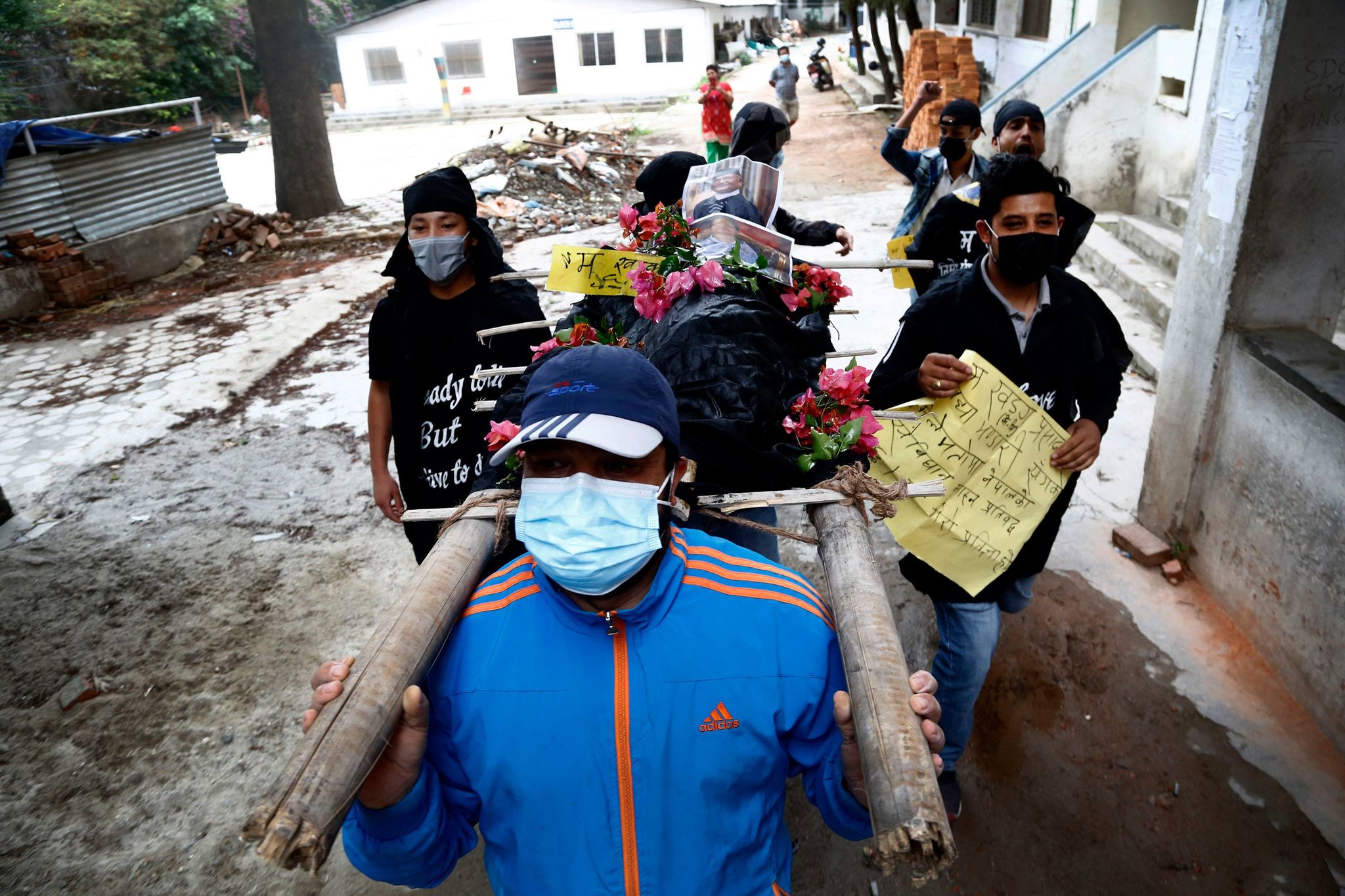 Prakash Chandra Timilsena/TKP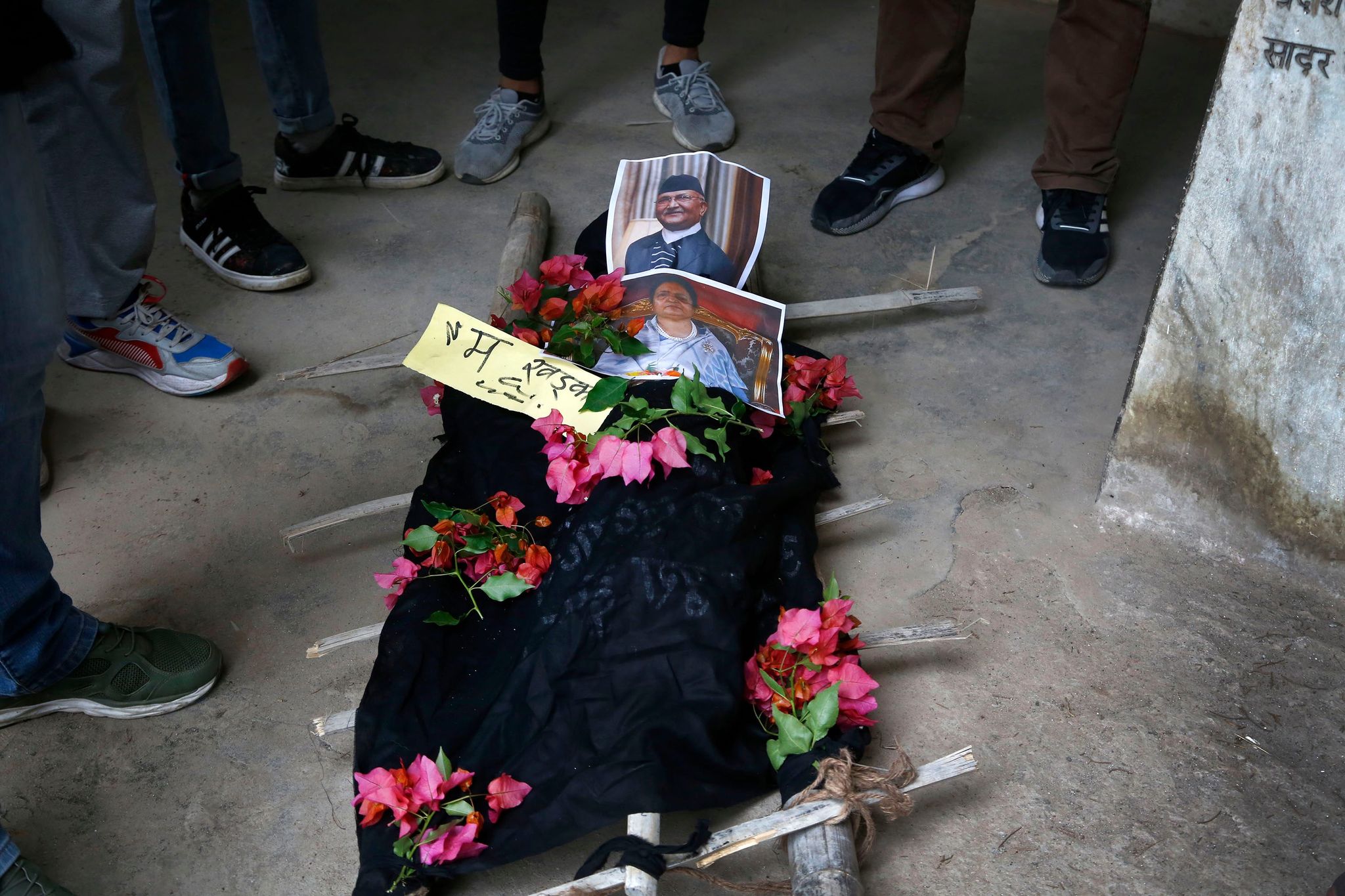 Prakash Chandra Timilsena/TKP
---