Oli supporters' rallies in the capital before mass gathering
The Oli faction organised the programme at Durbarmarg, in front of the former royal palace.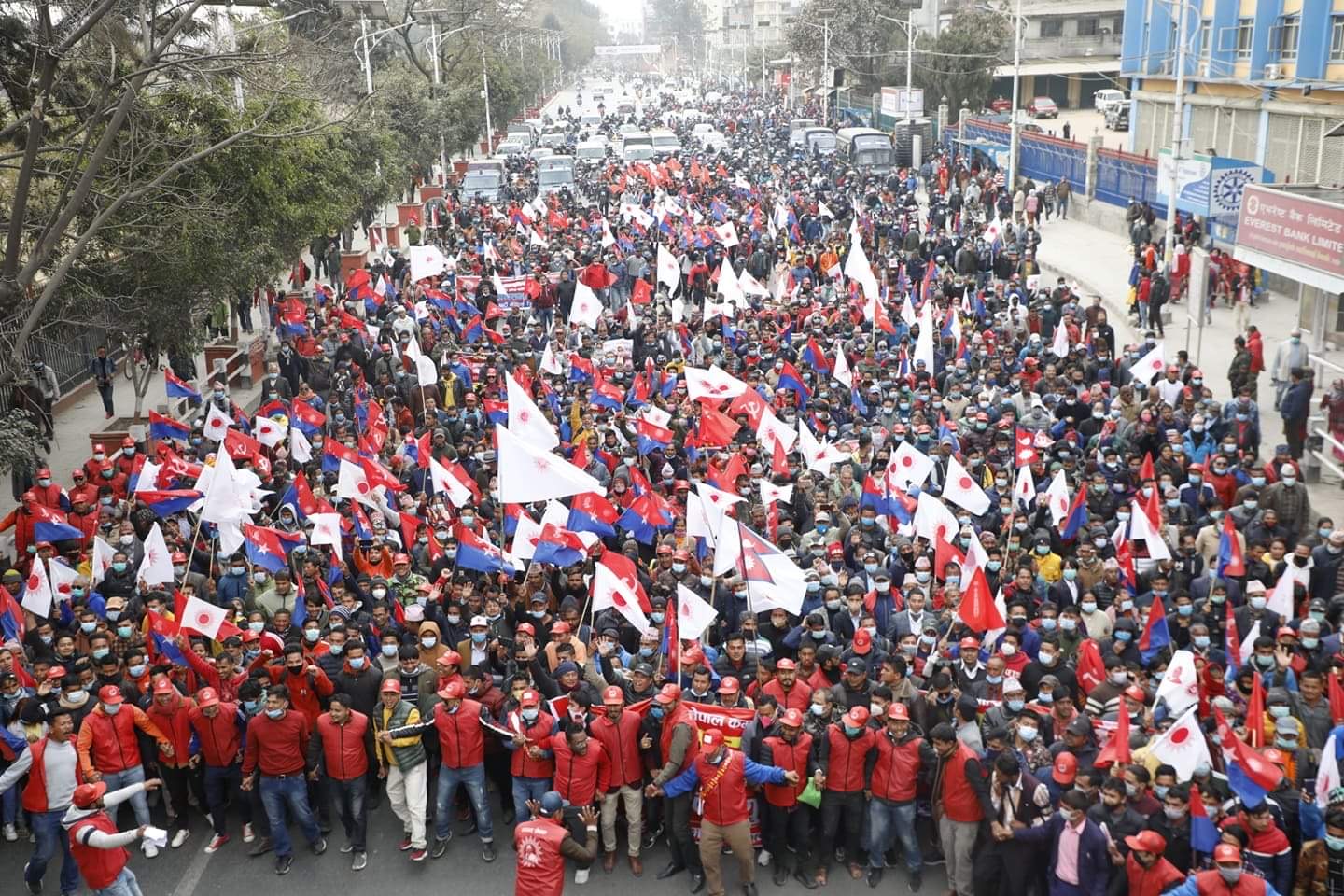 Hemanta Shrestha /TKP
Published at : February 5, 2021
Updated at : February 5, 2021 16:04
Thousands of supporters of the Nepal Communist Party (Oli faction) participated in a mass gathering organised by the party in Kathmandu on Friday.
Leaders and cadres of the party took out rallies from various locations before converging at Durbarmarg, in front of the former royal palace, where the mass gathering was organised.
The programme concluded after Prime Minister and party chair KP Sharma Oli's address.
Traffic movements at various places in Kathmandu were disrupted earlier in the day due to the rallies organised by the party cadres.
The Oli faction's show of force was part of its bid to counter other protests and demonstrations organised by the rival group led by Pushpa Kamal Dahal and Madhav Kumar Nepal.
Here are some photos of the rallies by Post photographers Prakash Chandra Timilsena, Angad Dhakal, Kabin Adhikari and Hemanta Shrestha.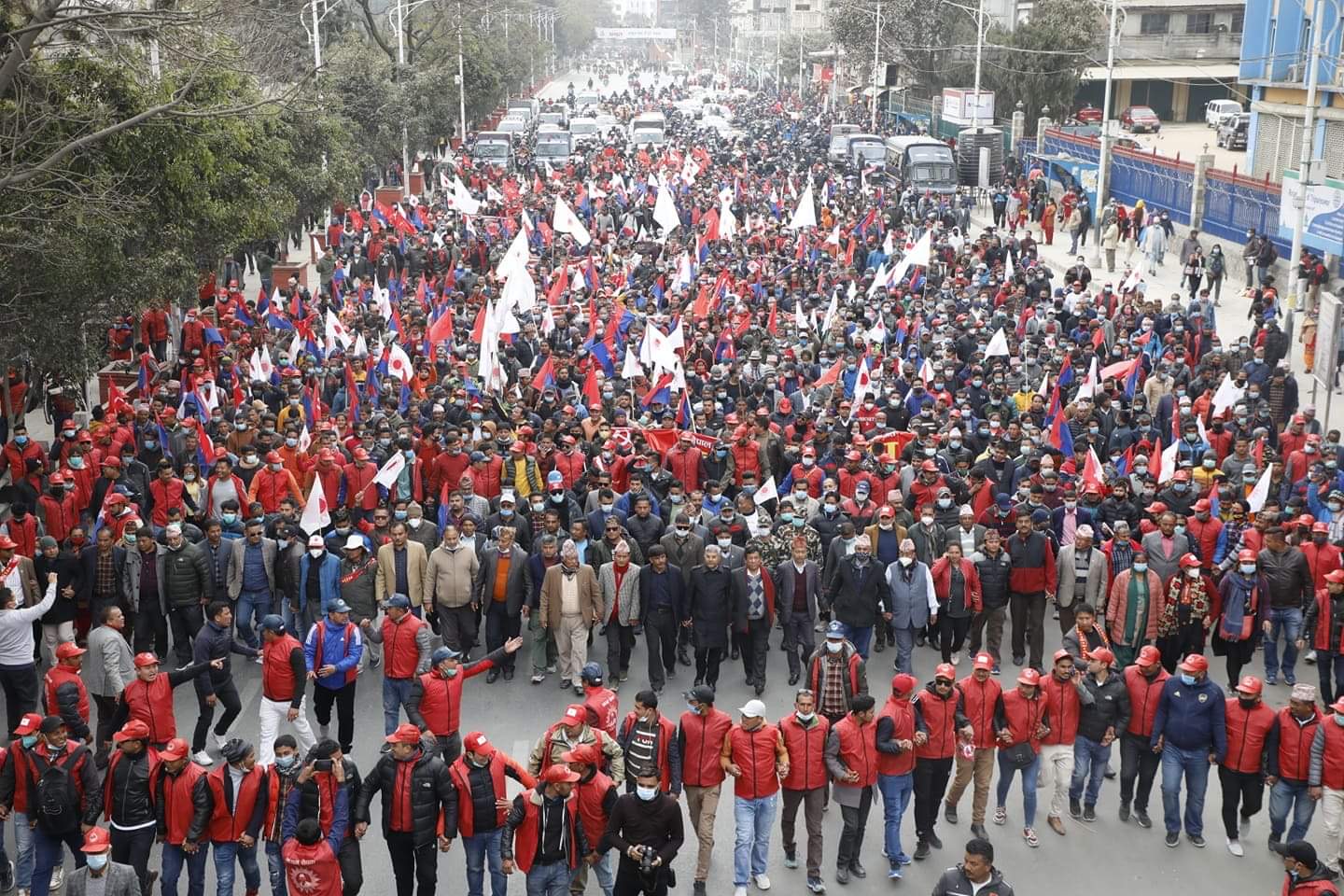 Hemanta Shrestha /TKP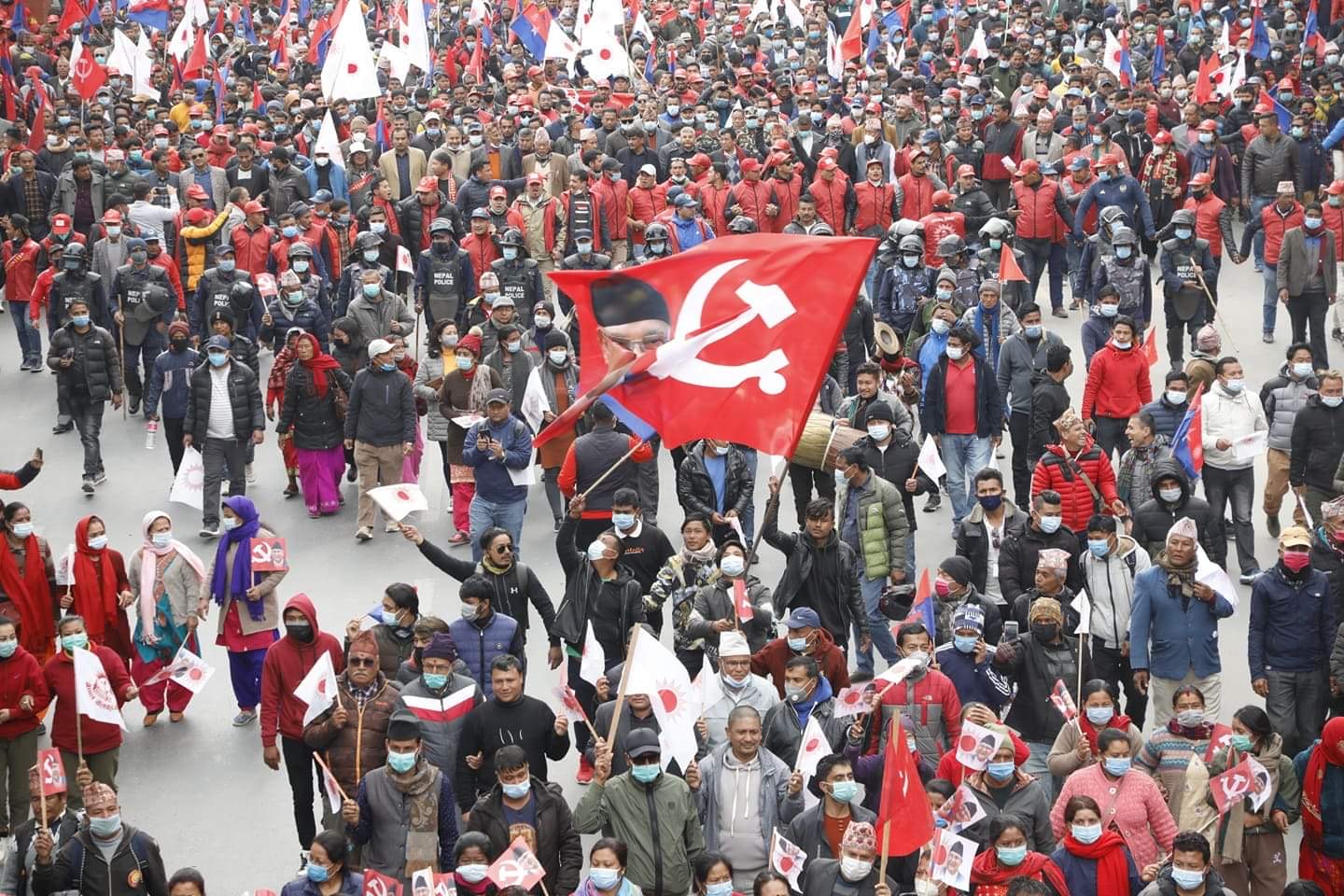 Hemanta Shrestha /TKP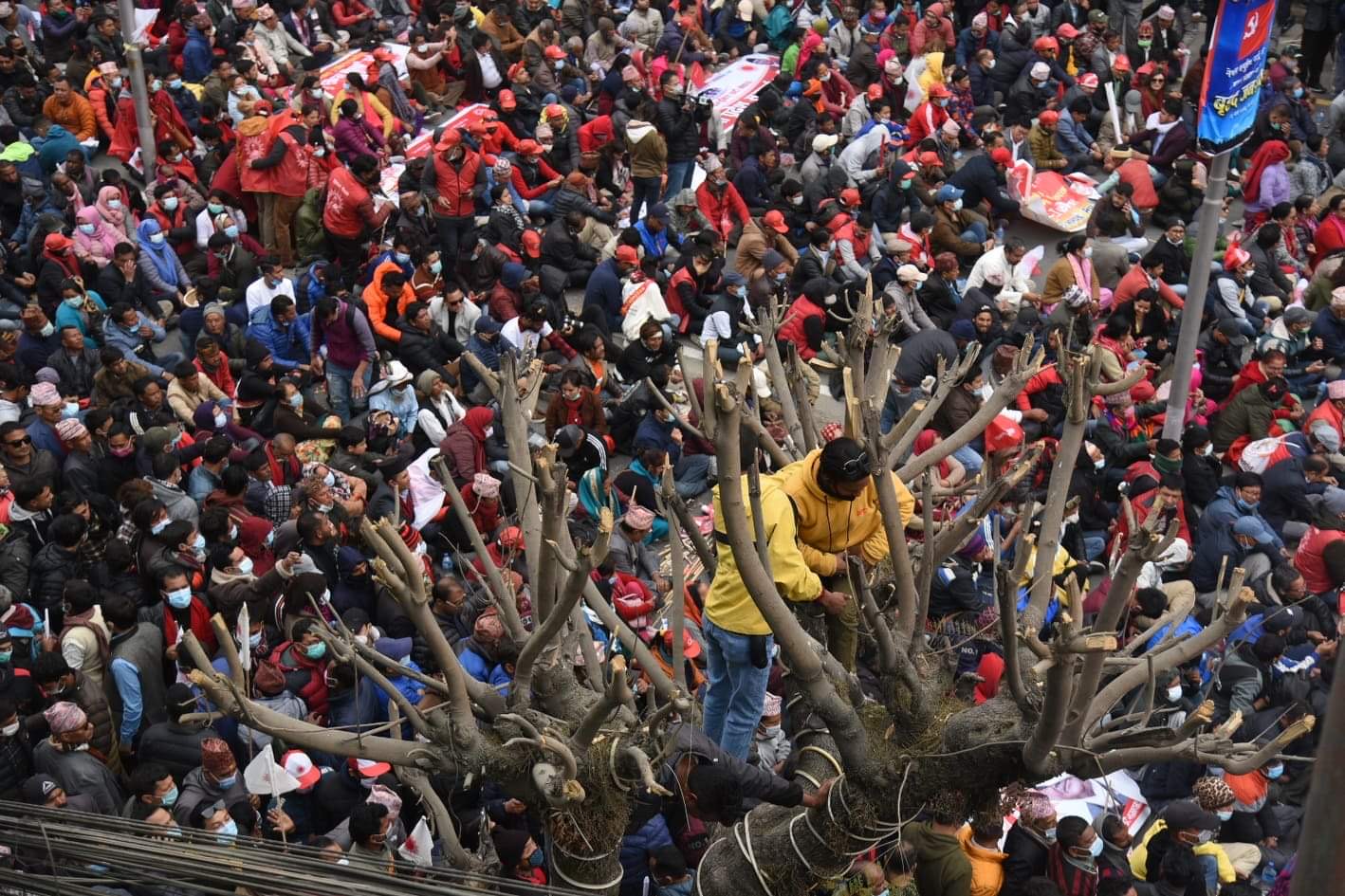 Angad Dhakal/TKP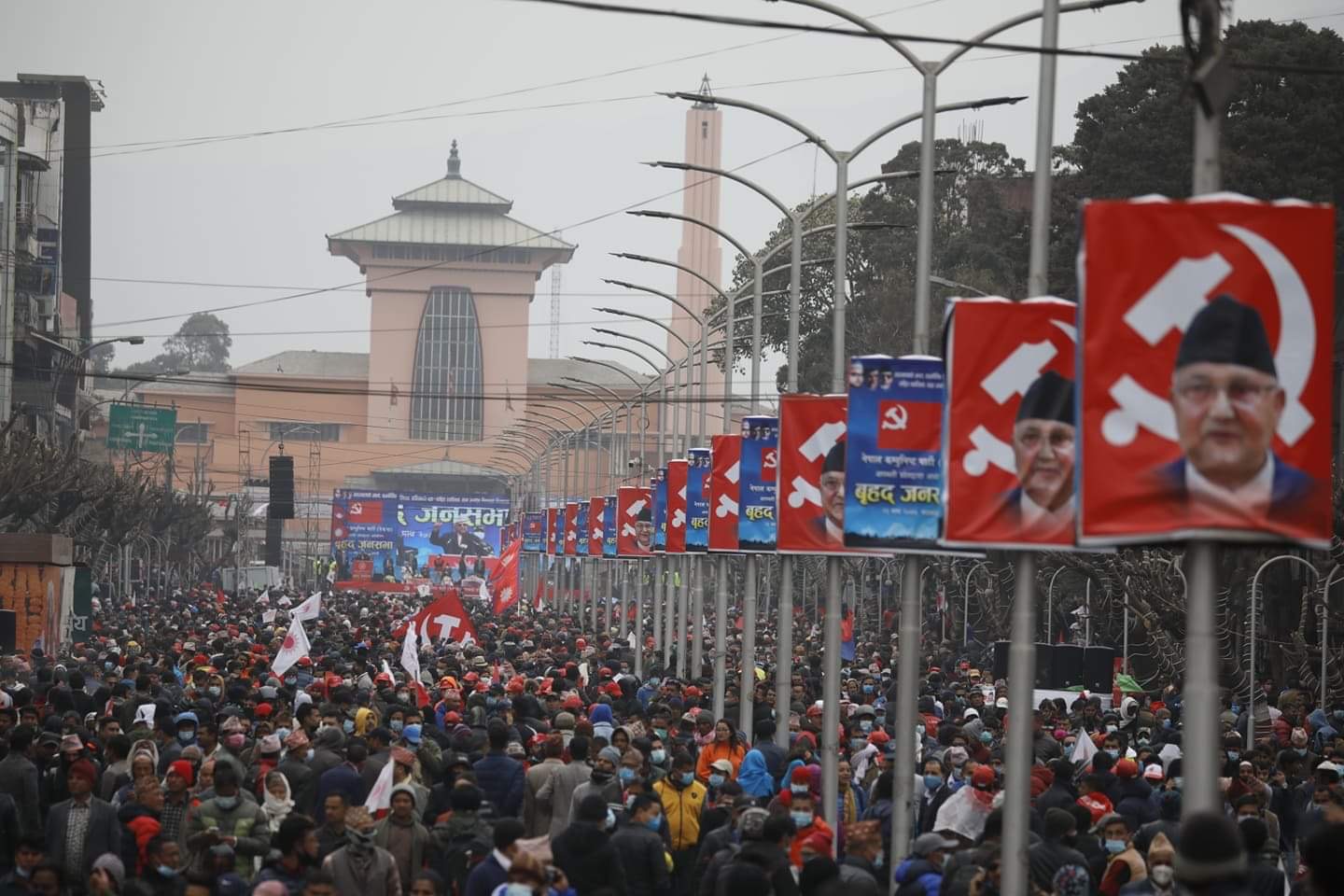 Hemanta Shrestha /TKP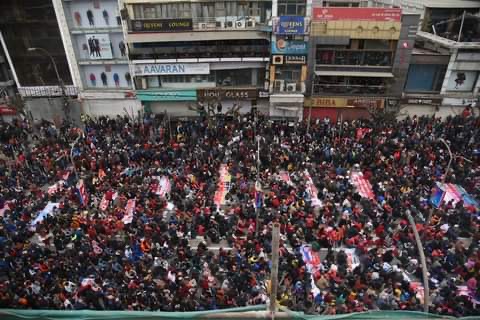 Angad Dhakal/TKP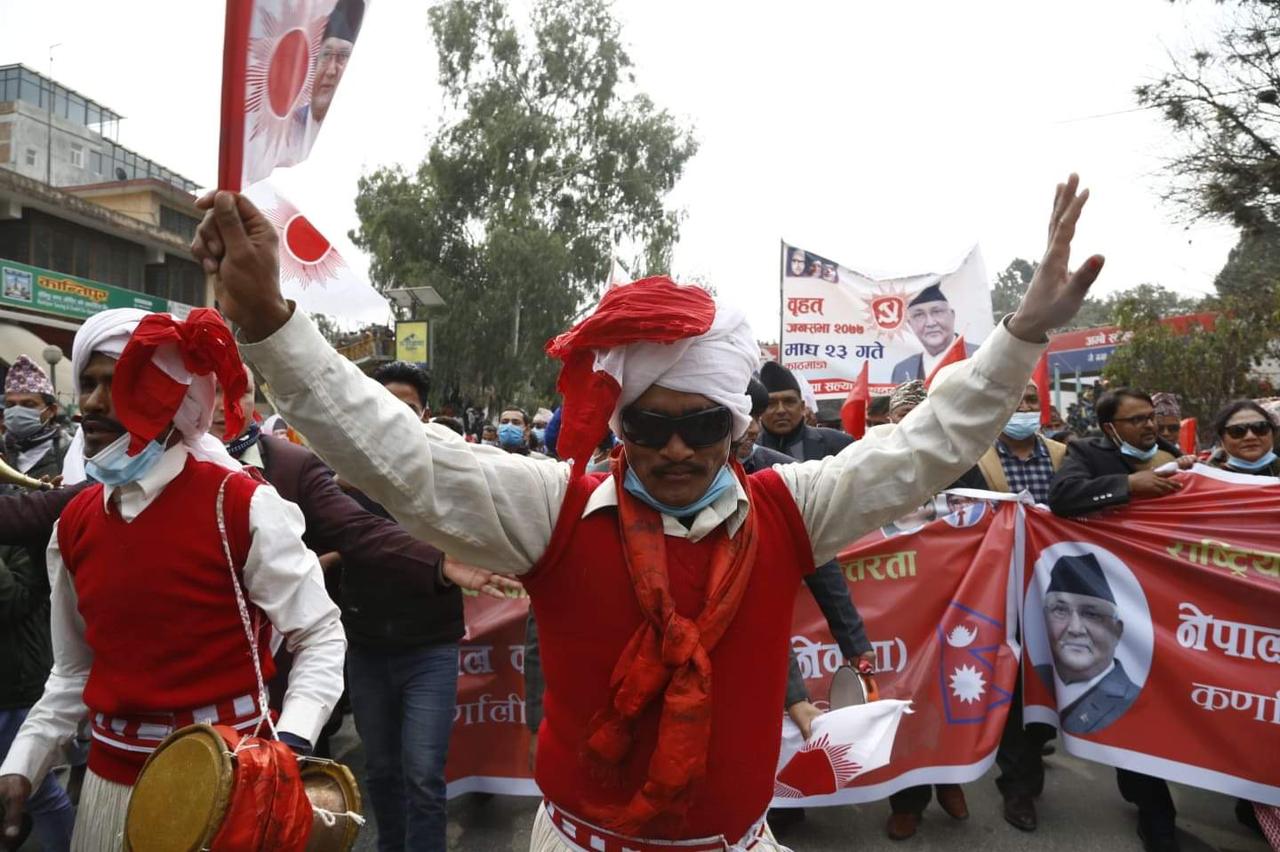 Prakash Chandra Timilsena/TKP
---