Nepal's vaccination drive against Covid-19 begins
The government aims to inoculate around 430,000 frontline workers during the campaign.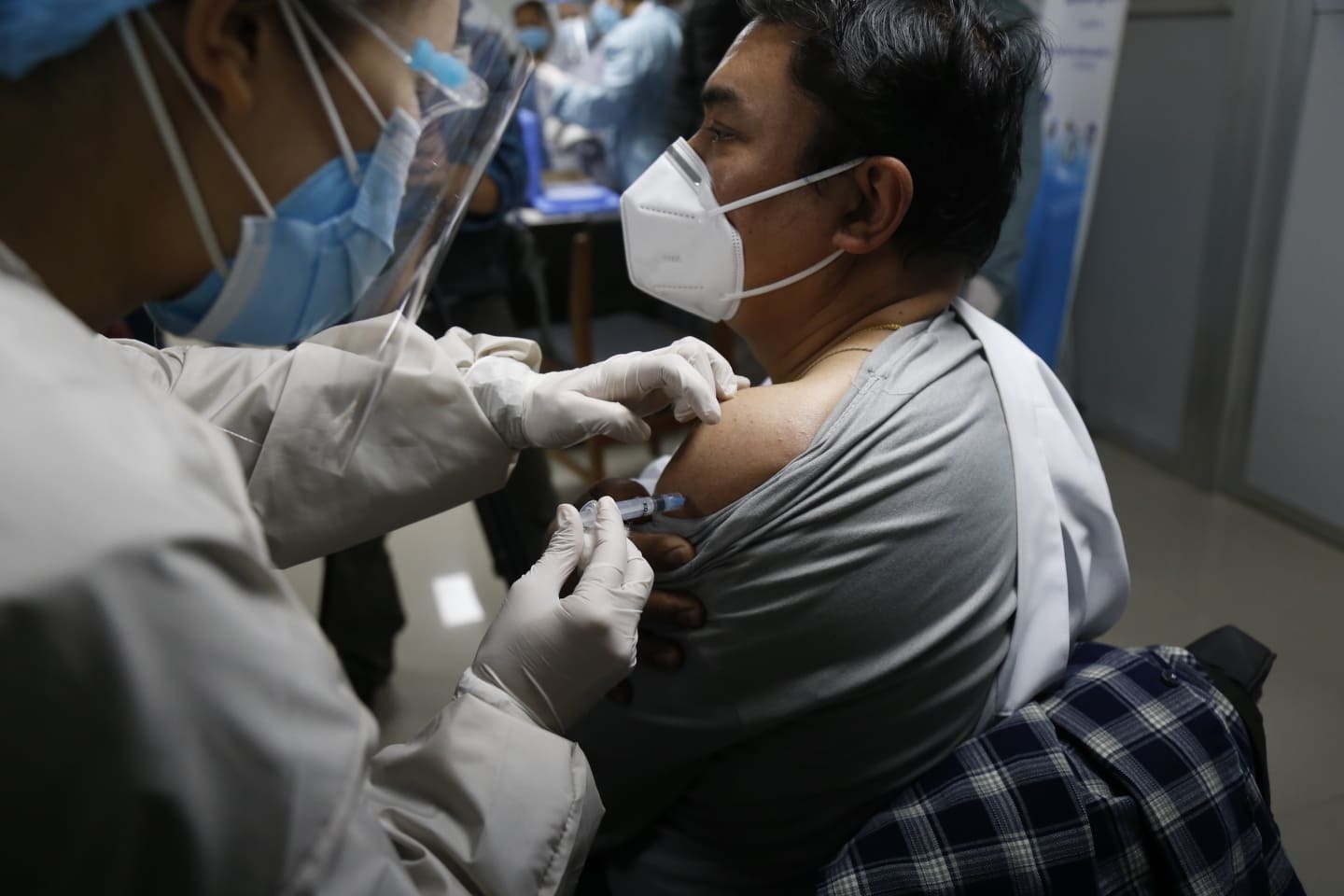 Kabin Adhikari/TKP
Published at : January 27, 2021
Updated at : January 27, 2021 13:39
Nepal on Wednesday began its vaccination drive against Covid-19.
Dr Sagar Rajbhandari, director of Sukraraj Tropical and Infectious Disease Hospital, Teku was the first of the frontline workers to receive the jab.
According to officials, around 430,000 frontline workers–health workers, supporting staffers at health facilities, female community health volunteers, security personnel, sanitation workers, elderly people living in care homes, and prisoners–will be inoculated in 65 districts across the country.
The vaccination drive has been launched with the one million doses of Covid-19 vaccine that India provided to Nepal last week under grant assistance. India provided one million doses of the vaccine jointly developed by the University of Oxford and the pharmaceutical giant AstraZeneca and produced in India by the Serum Institute of India, the world's largest vaccine manufacturer.
Here are some photos of the first day of the vaccination drive taken by Post photographers.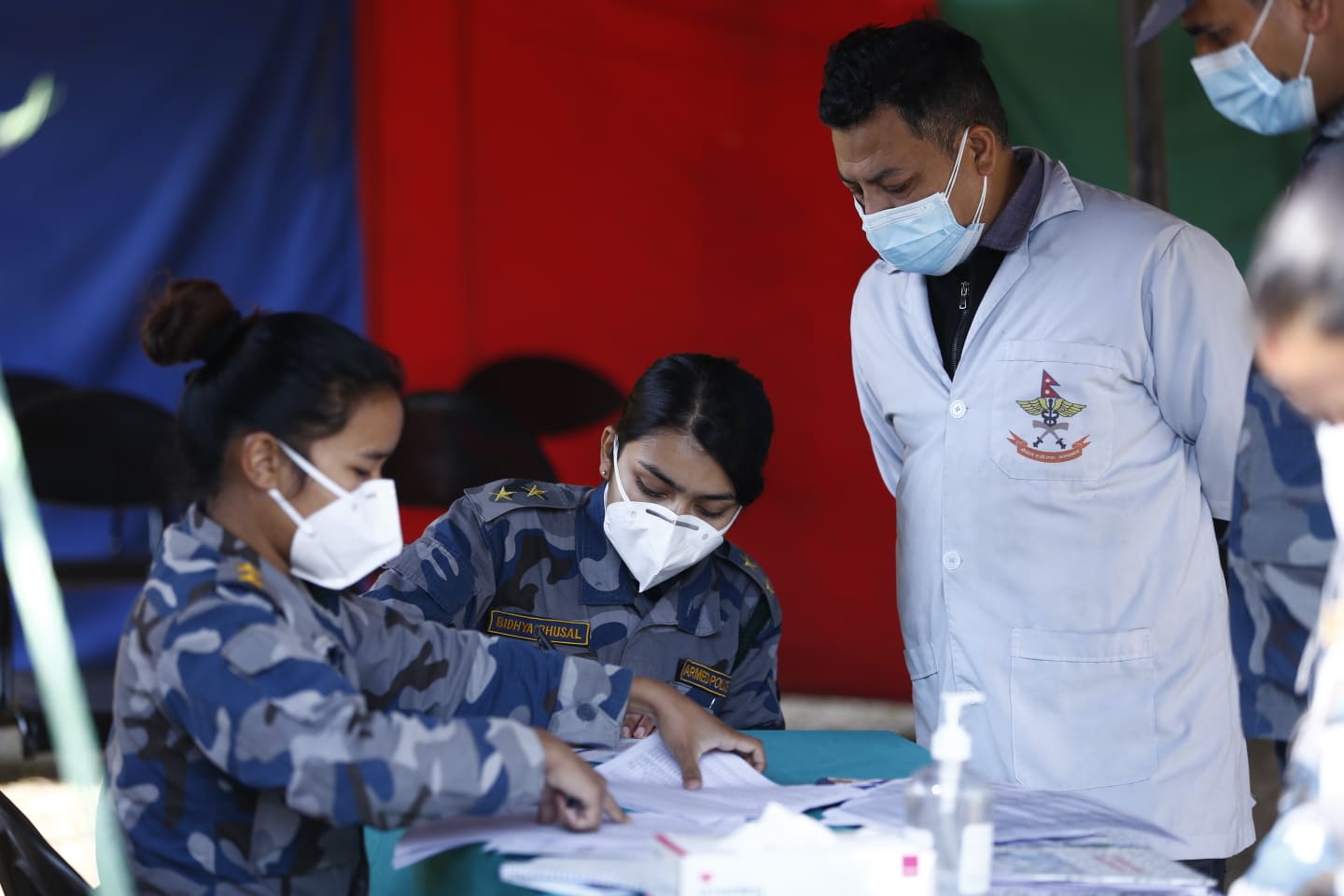 Prakash Chandra Timilsena/TKP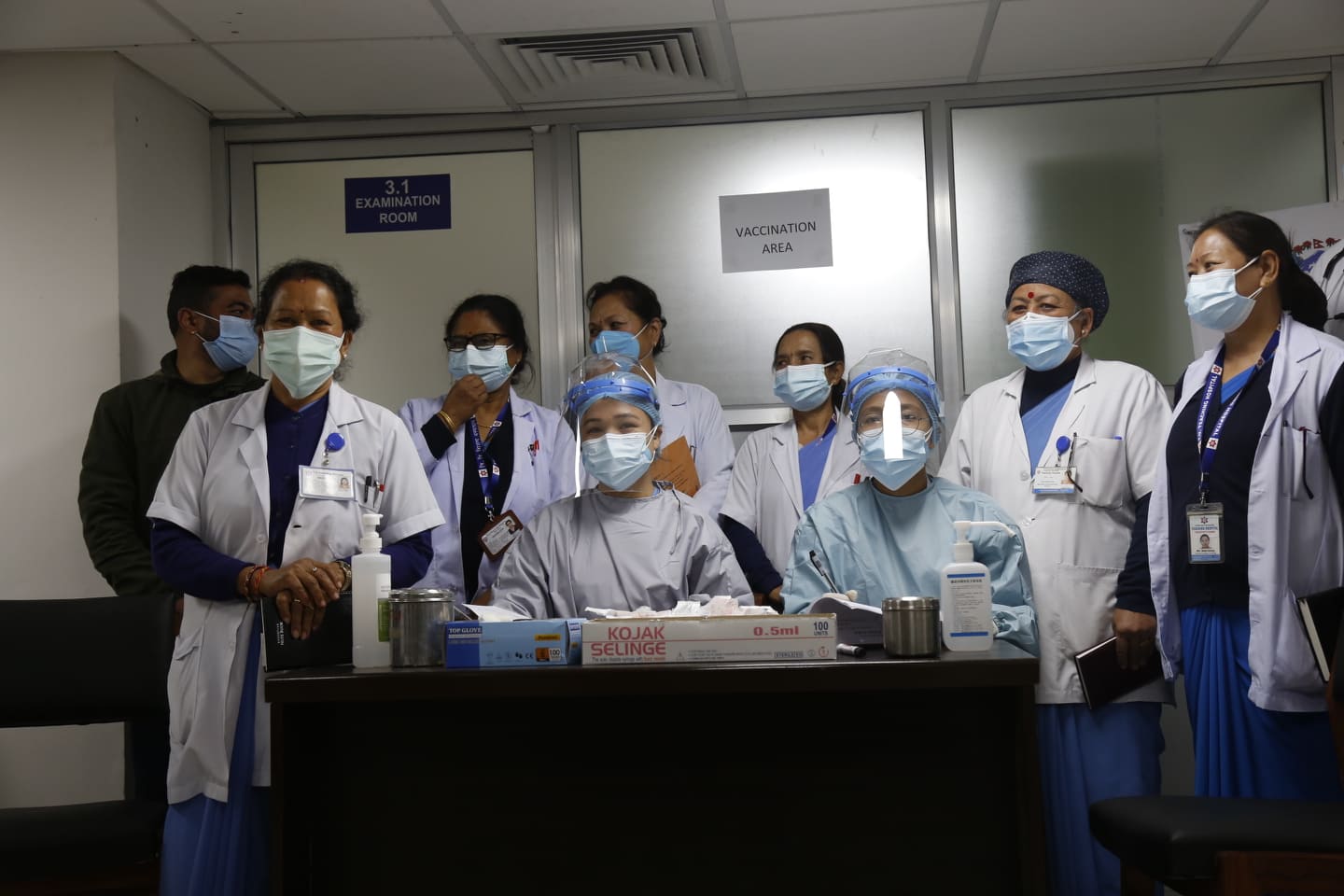 Kabin Adhikari/TKP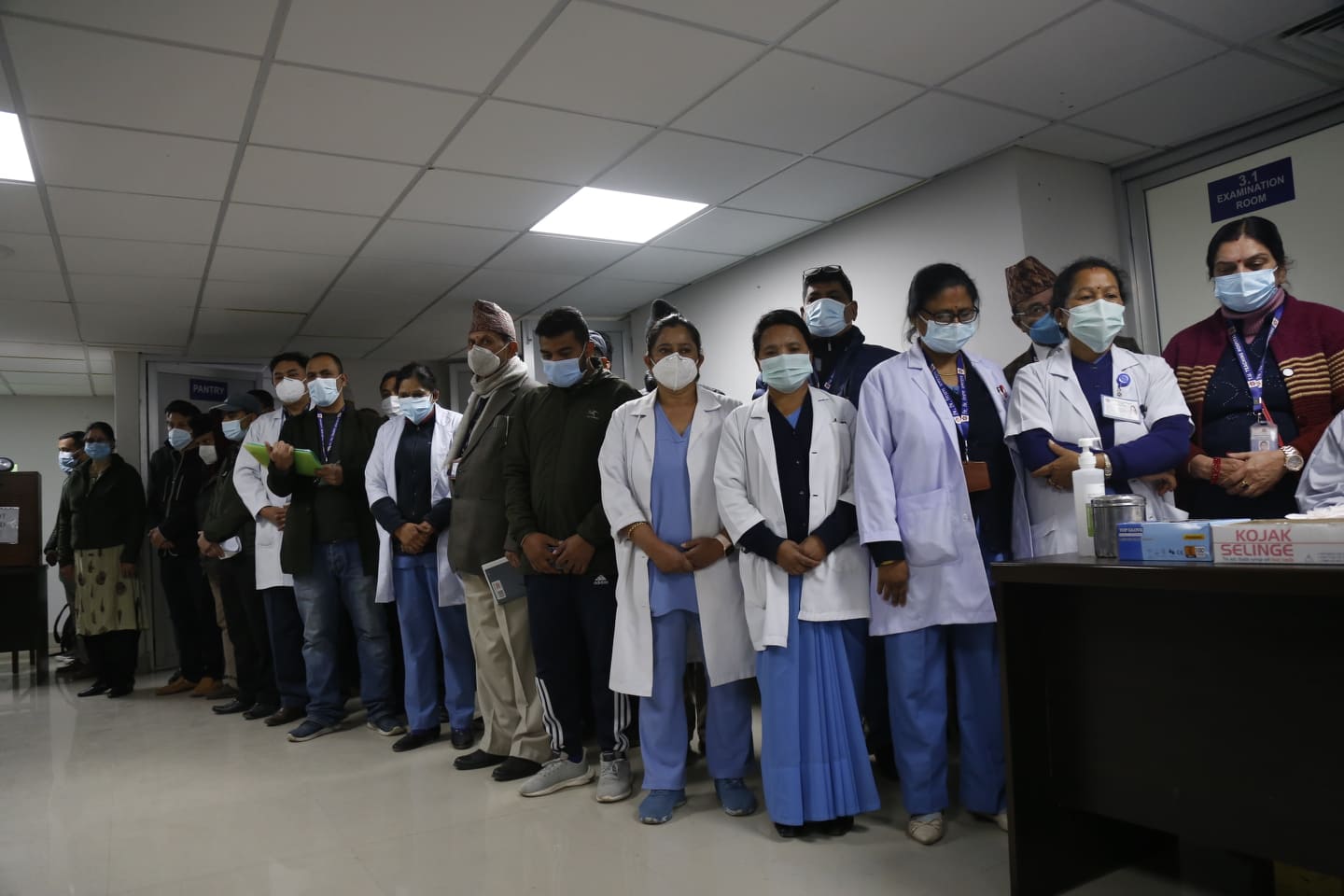 Kabin Adhikari/TKP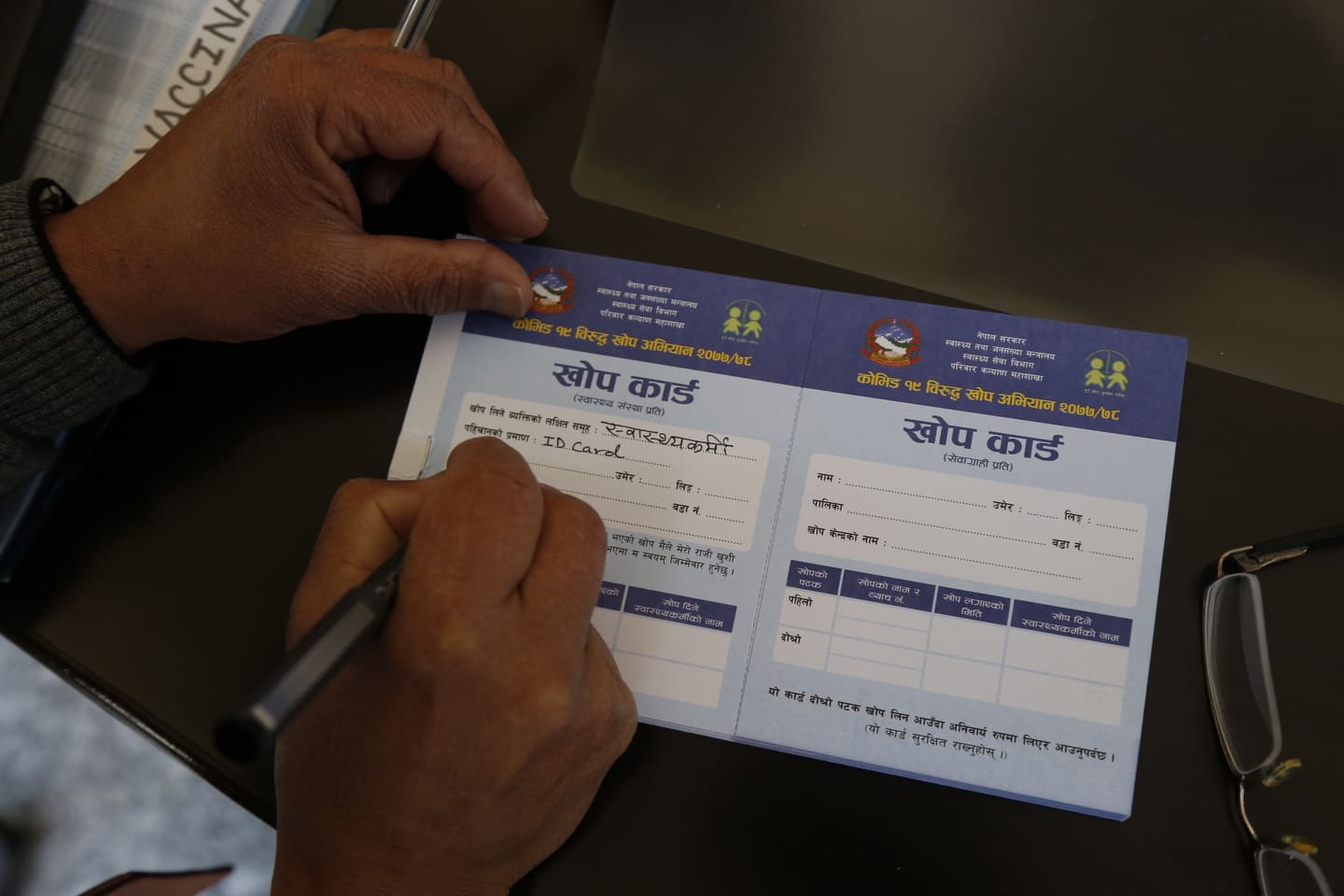 Kabin Adhikari/TKP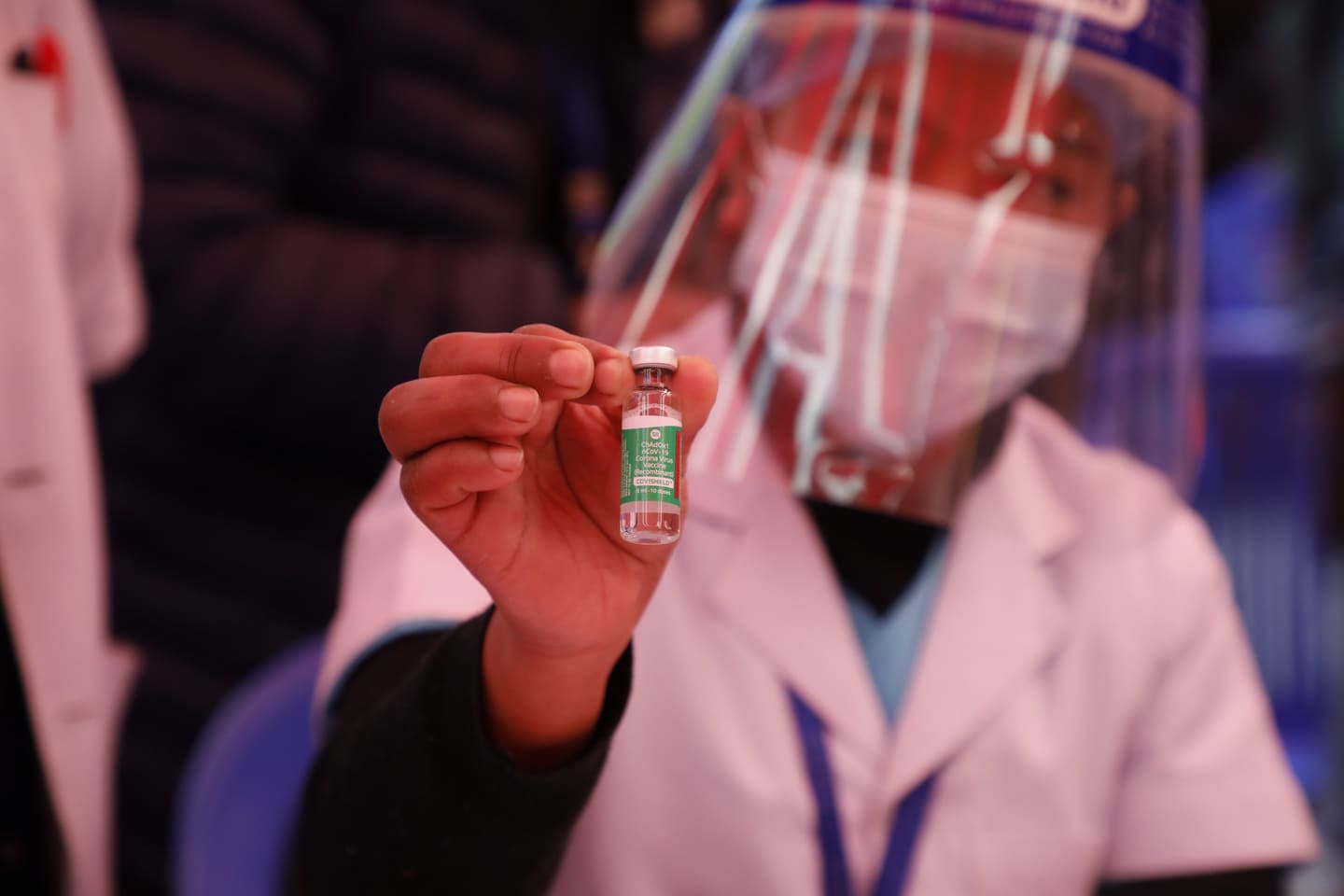 Hemanta Shrestha/TKP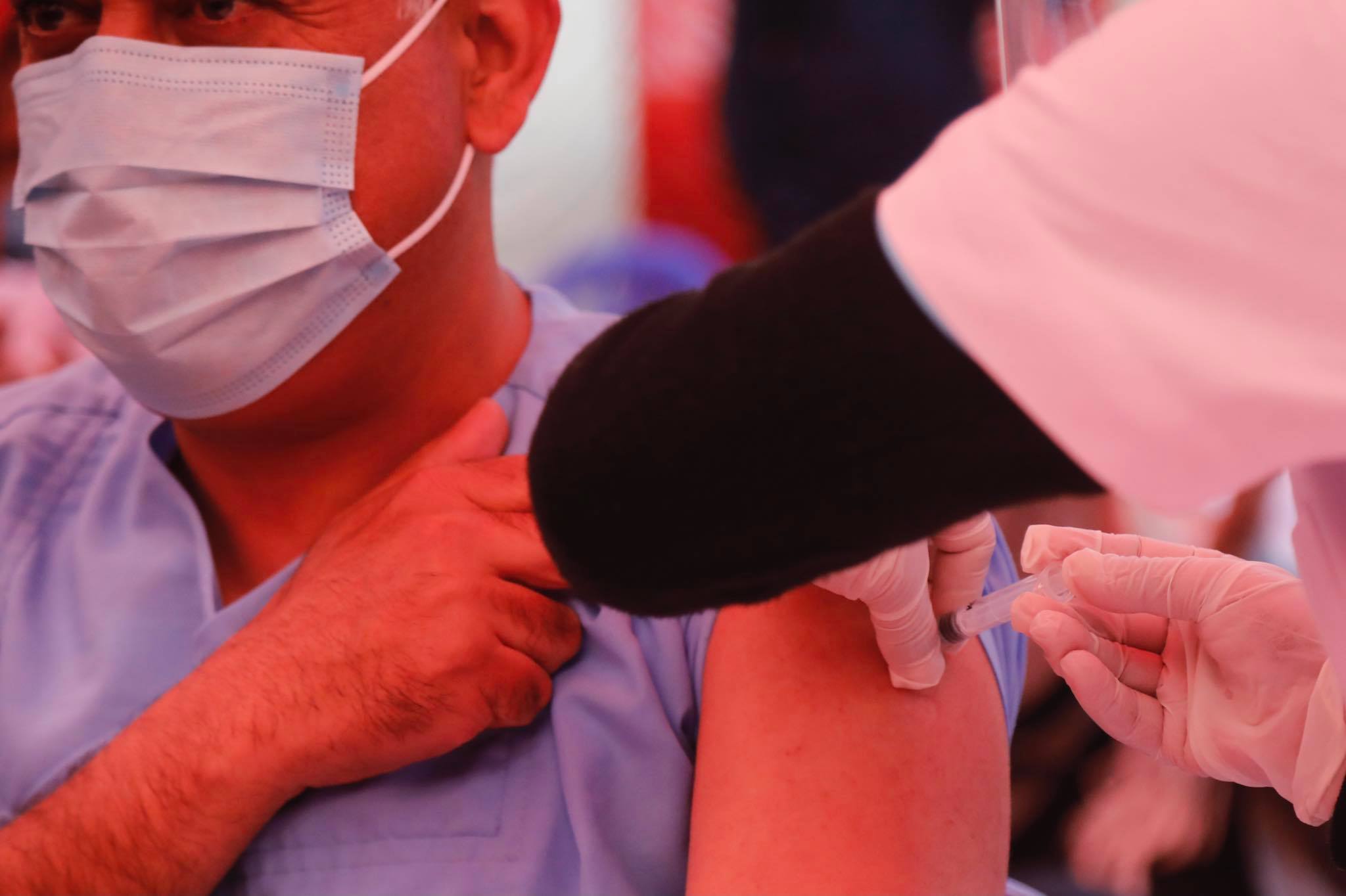 Elite Joshi/TKP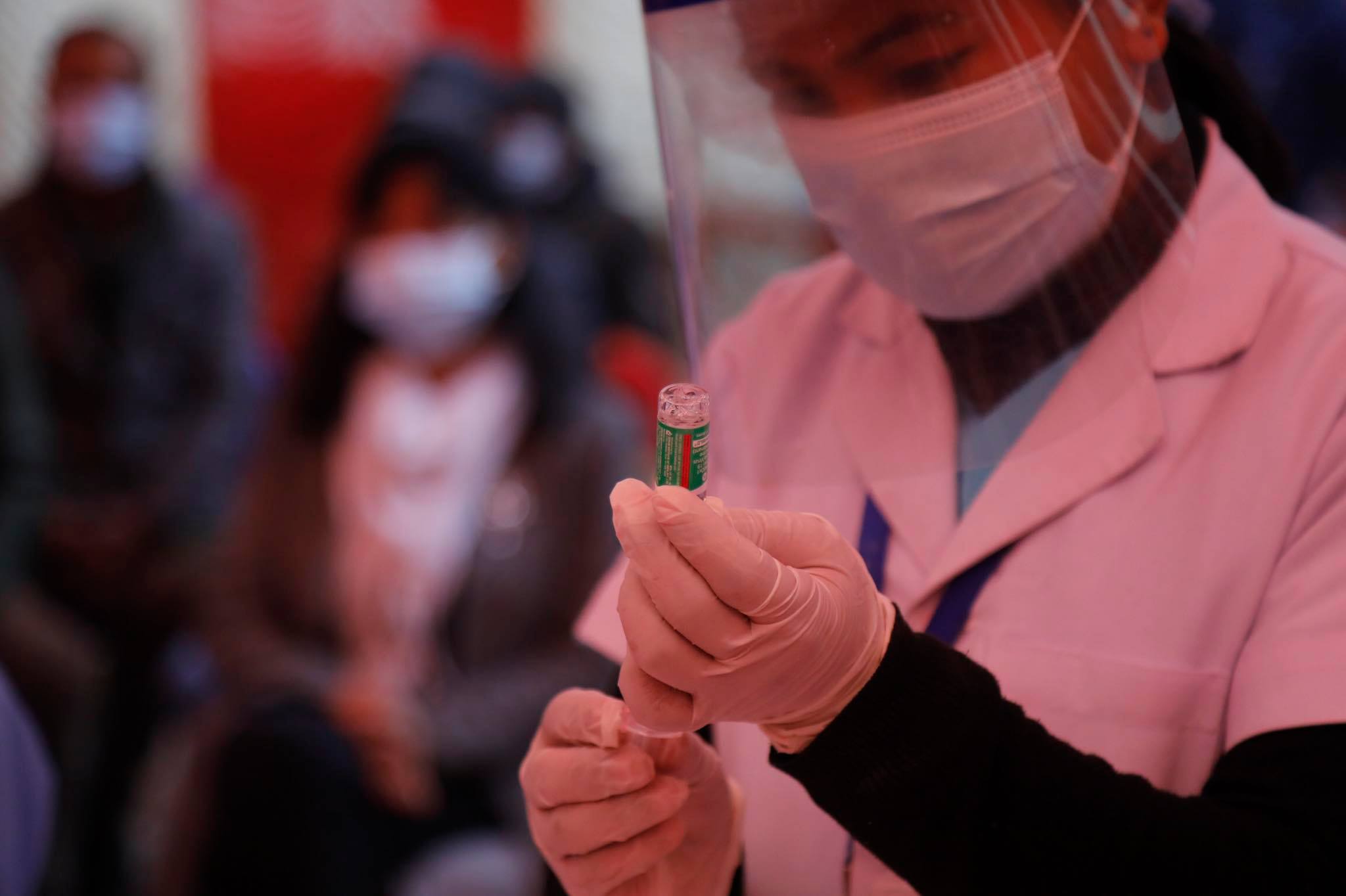 Elite Joshi/TKP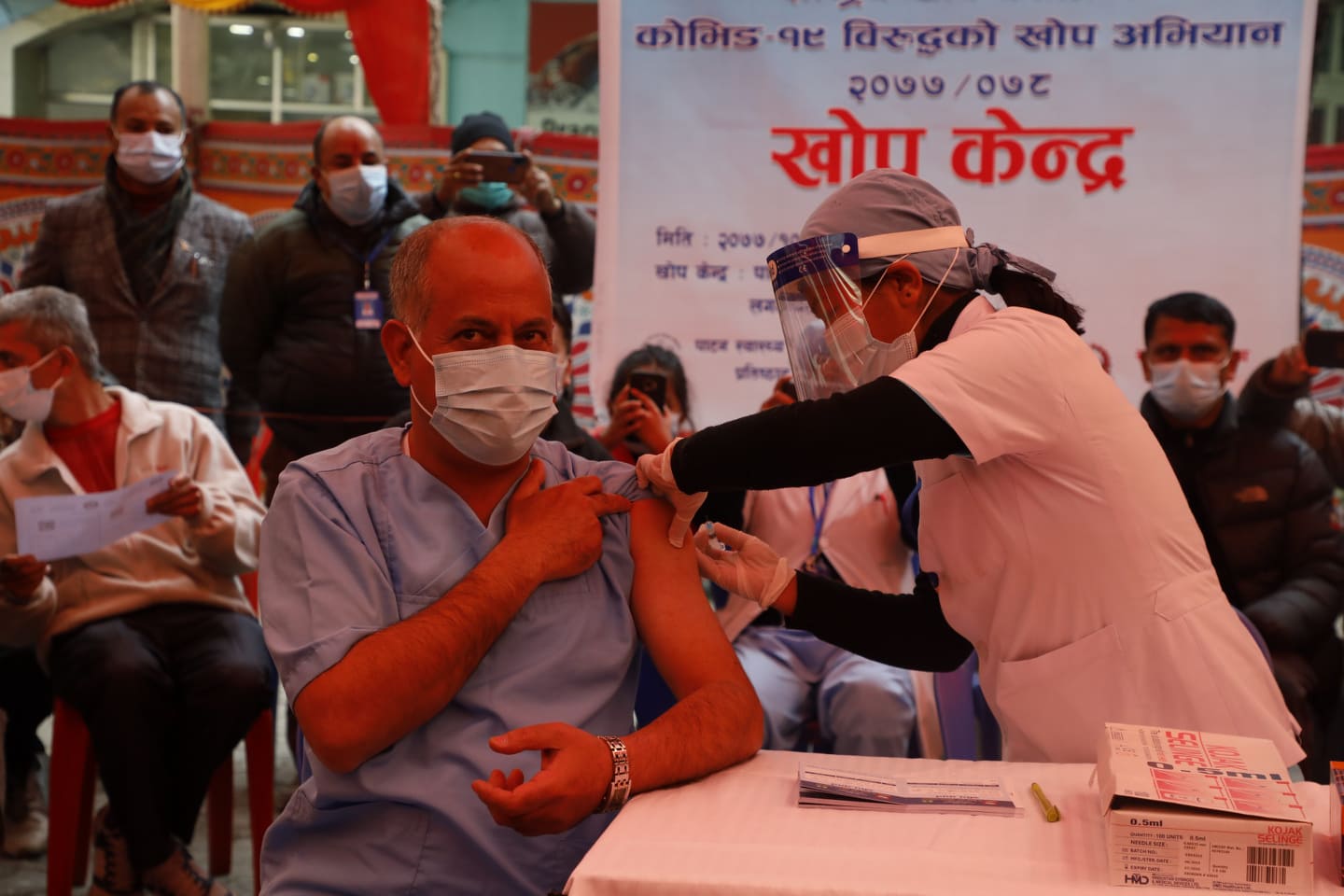 Hemanta Shrestha/TKP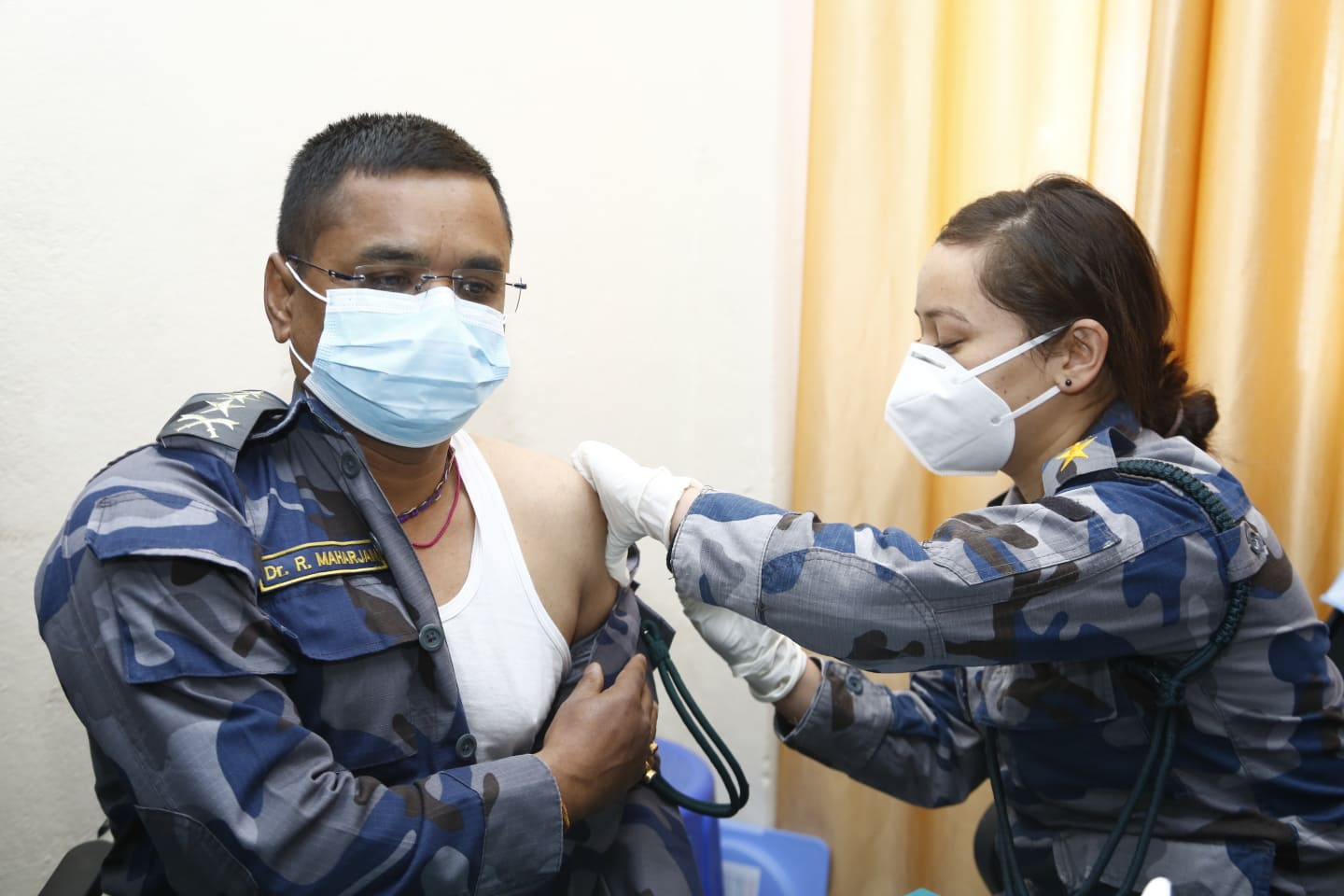 Prakash Chandra Timilsena/TKP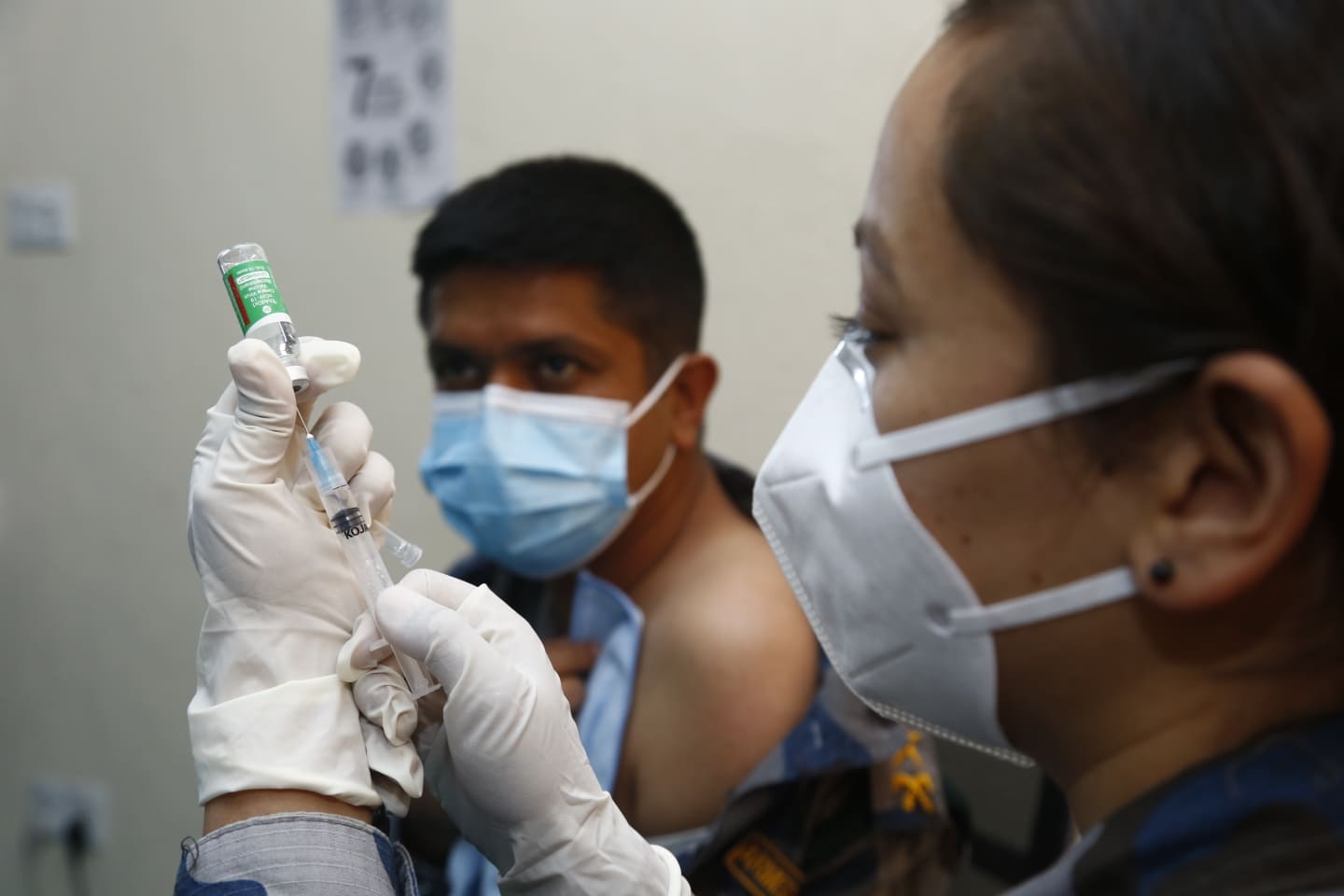 Prakash Chandra Timilsena/TKP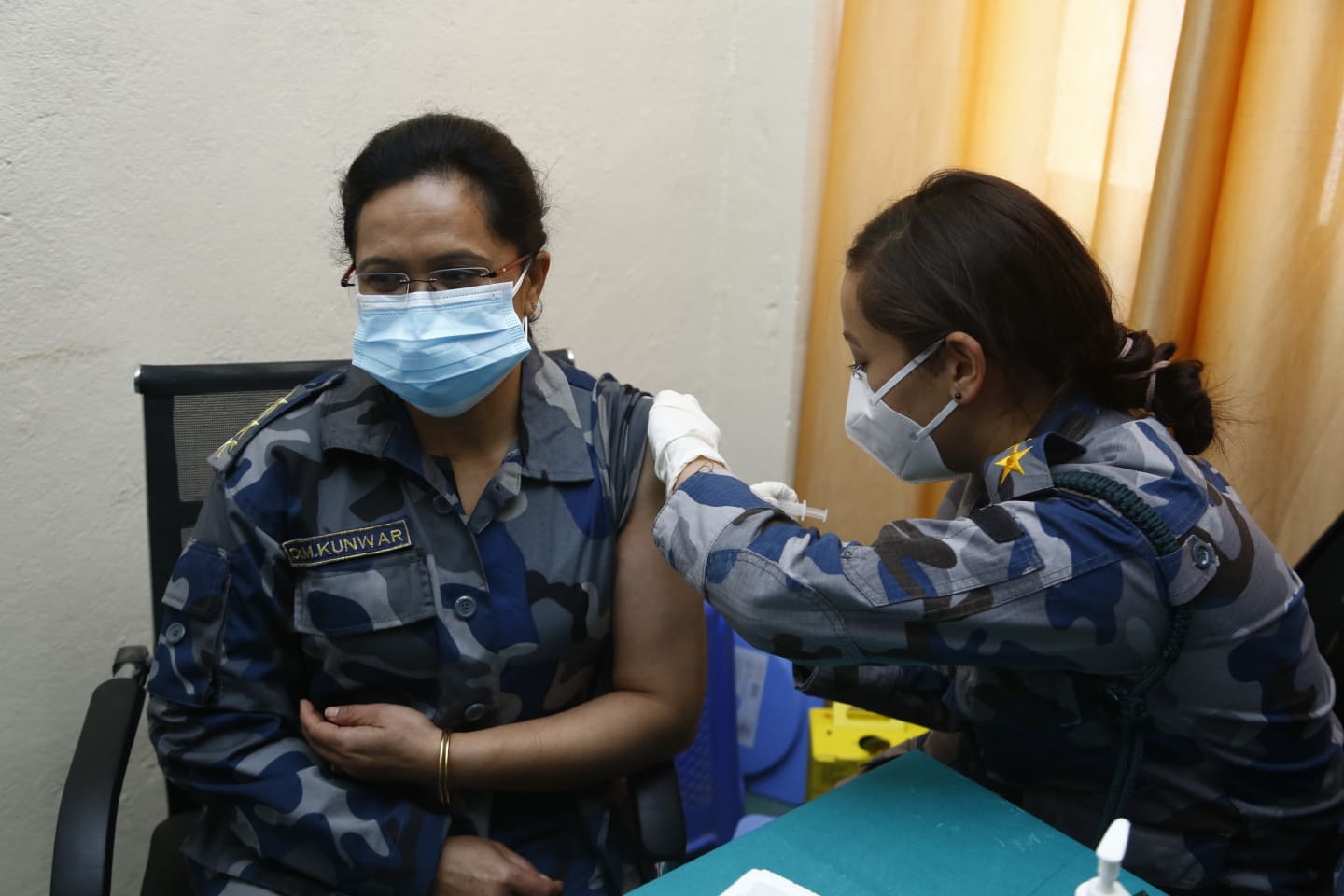 Prakash Chandra Timilsena/TKP
---