Student wing affiliated to Dahal-Nepal-led Nepal Communist Party protests against House dissolution
A lantern rally was organised in the Capital, while whistle rallies were held across the nation against the Oli administration's move.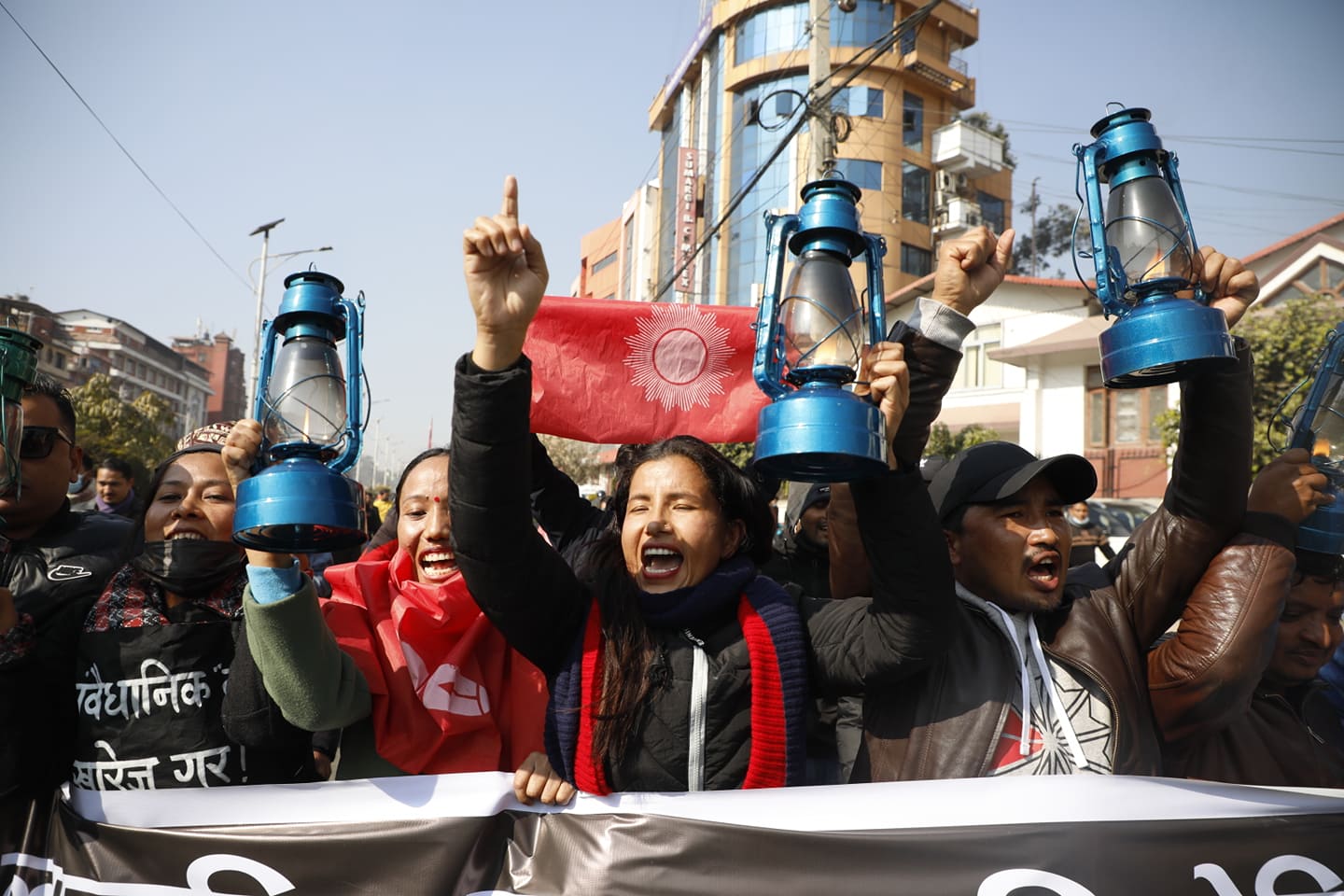 Hemanta Shrestha/TKP
Published at : January 6, 2021
Updated at : January 6, 2021 14:05
All Nepal National Free Students' Union, the student wing of the Pushpa Kamal Dahal-Madhav Kumar Nepal faction of the Nepal Communist Party, has launched its second round of protests against the KP Sharma Oli administration's move of dissolving the House of Representatives.

On Wednesday, the student union organised a lantern rally in the Capital as part of their protest.
Ranjit Tamang, joint-coordinator of the student union, said that various chapters of the student wing organised whistle rallies across the country.
President Bidya Devi Bhandari on December 20 had endorsed the Oli government's House dissolution recommendation. Two days later, the Nepal Communist Party had split in two–one led by Dahal and Nepal and the other by Oli. Accordingly, the All Nepal National Free Students' Union too has been divided along the two factions.
Here are some photos taken by Post photographer Hemanta Shrestha.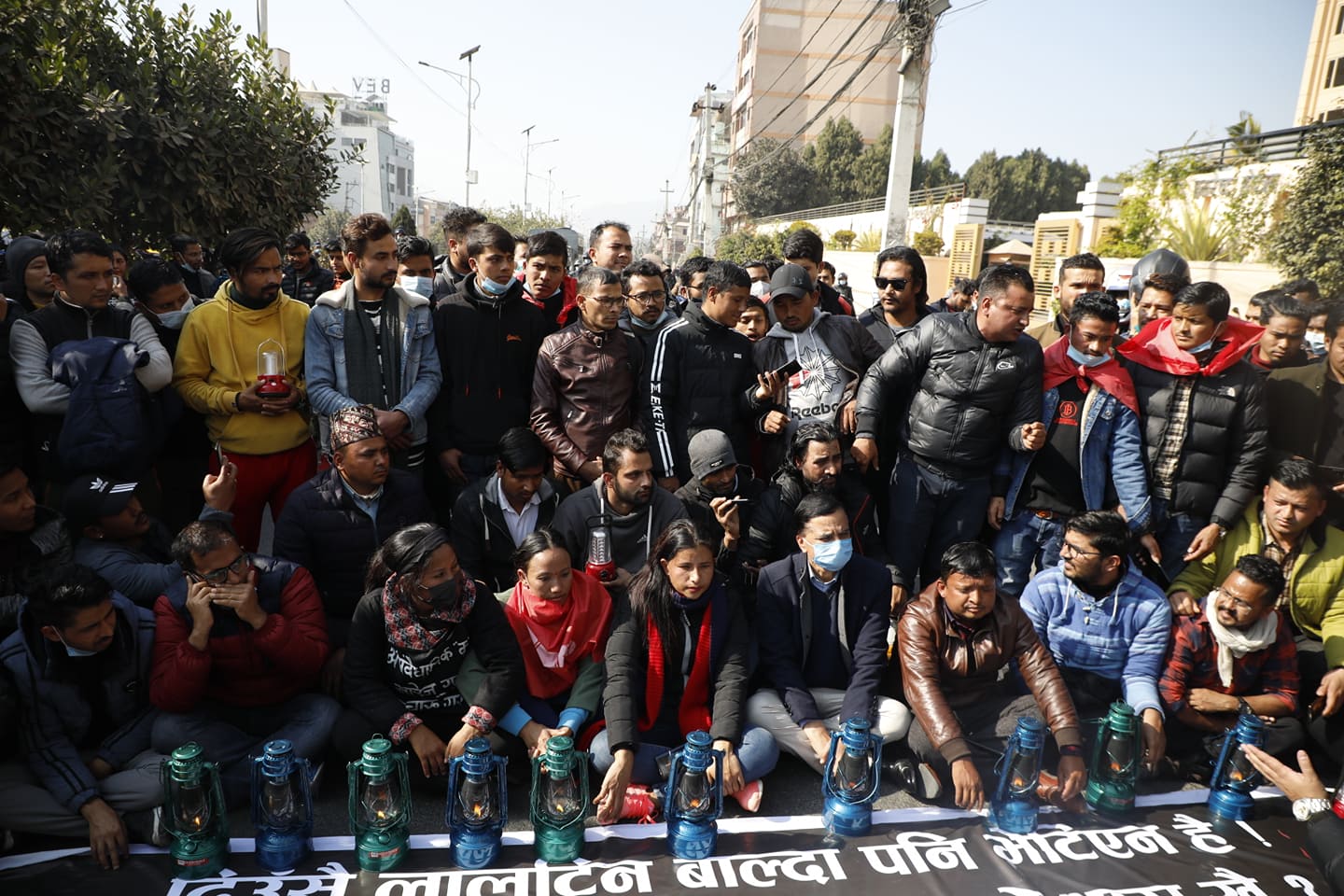 Hemanta Shrestha/TKP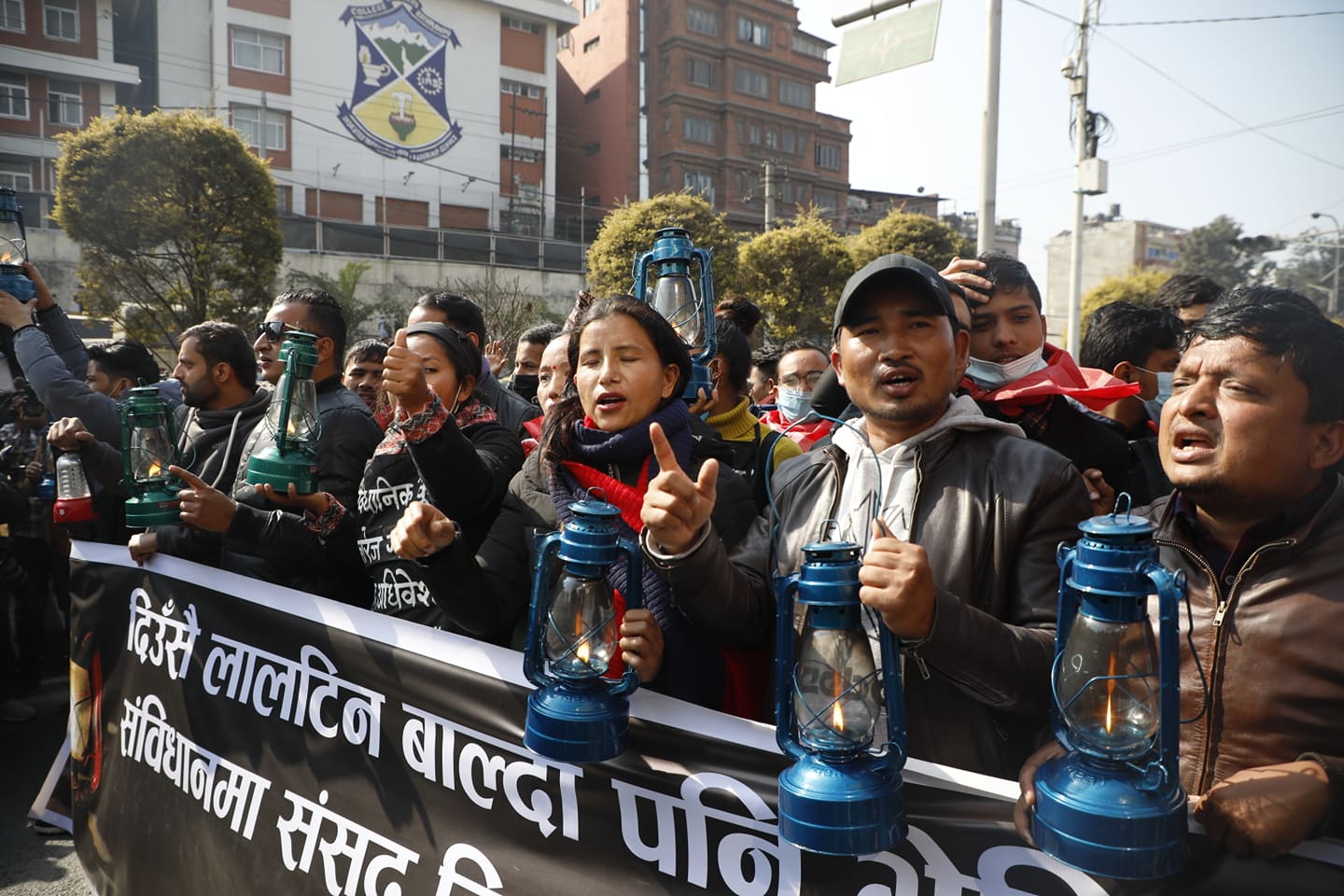 Hemanta Shrestha/TKP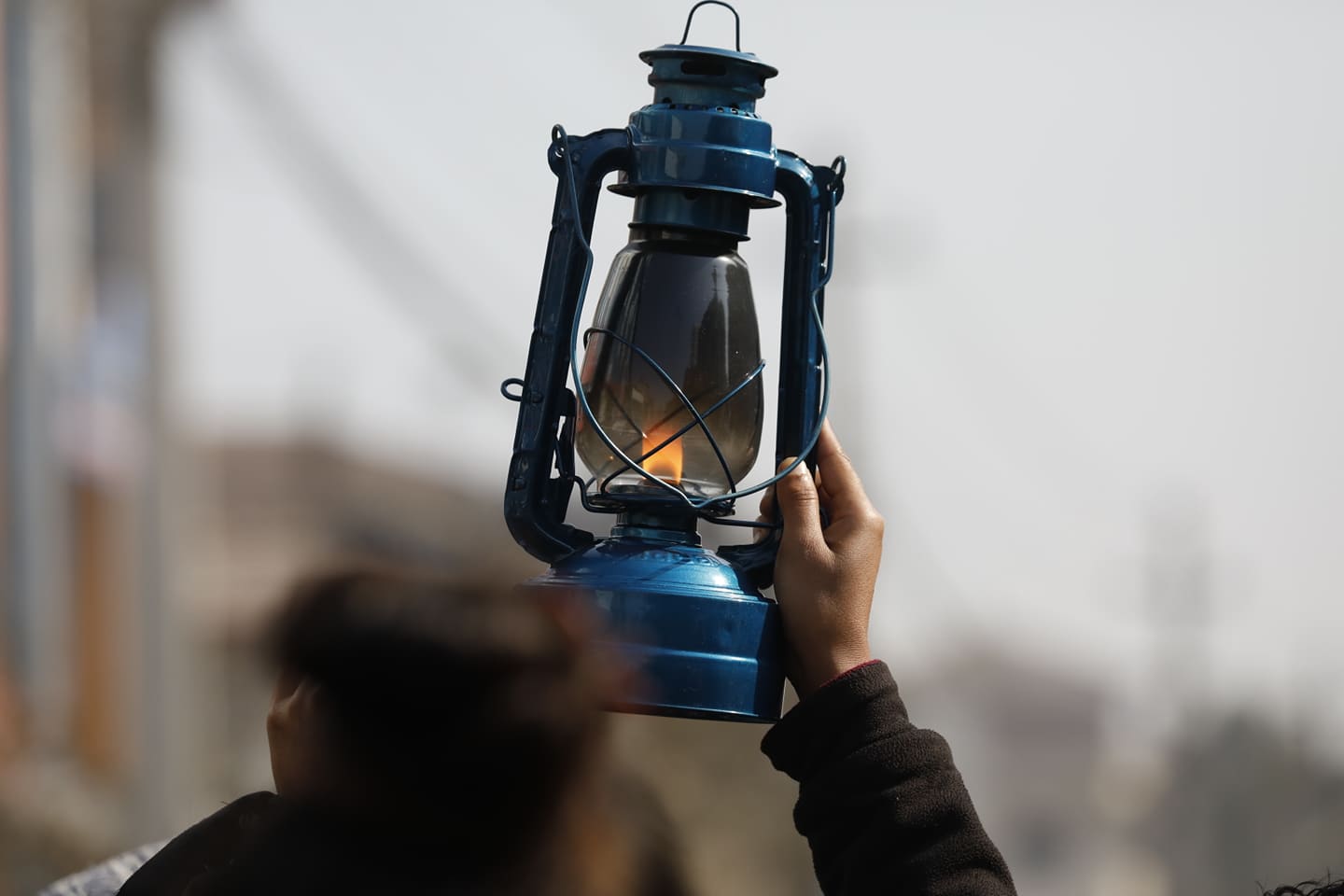 Hemanta Shrestha/TKP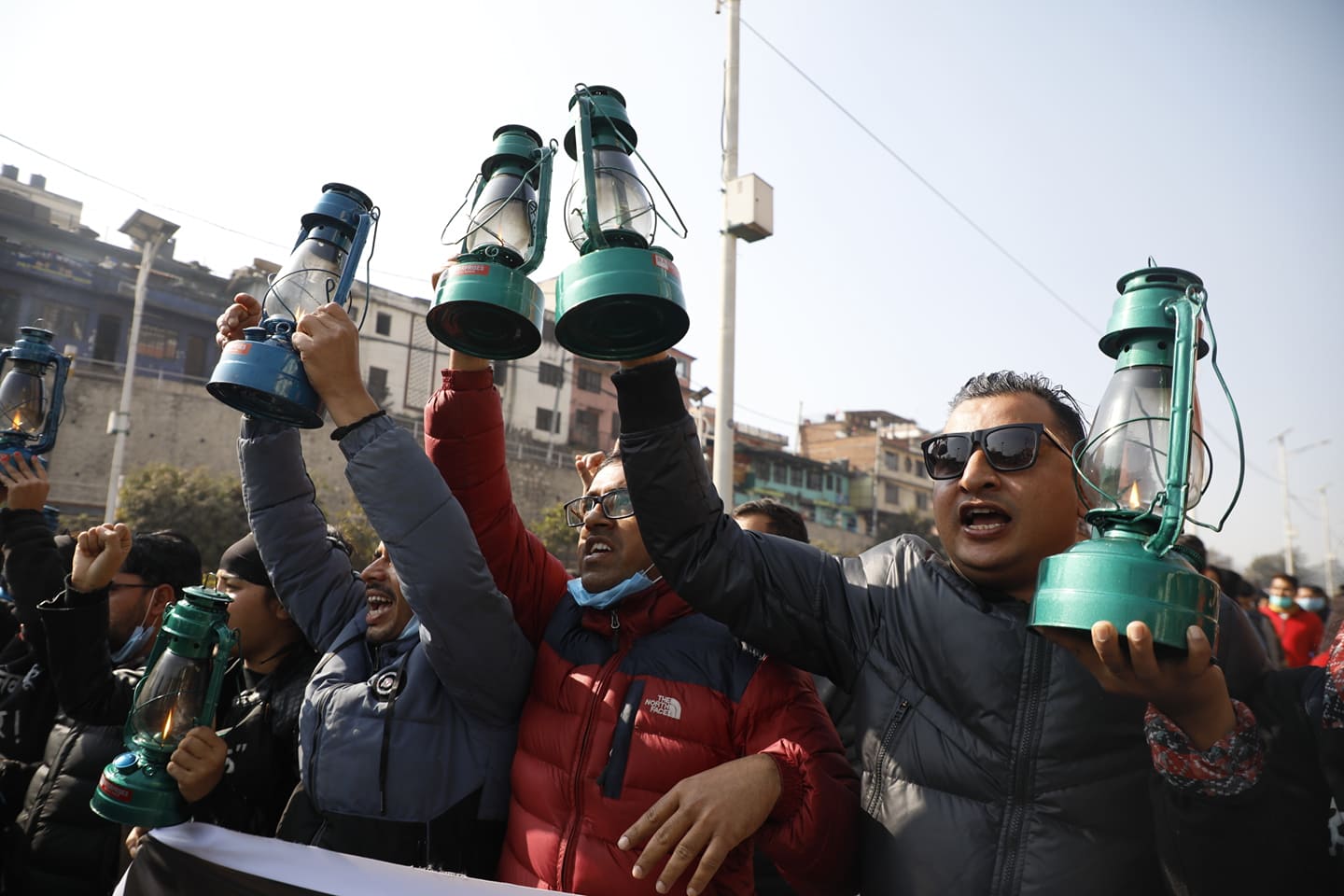 Hemanta Shrestha/TKP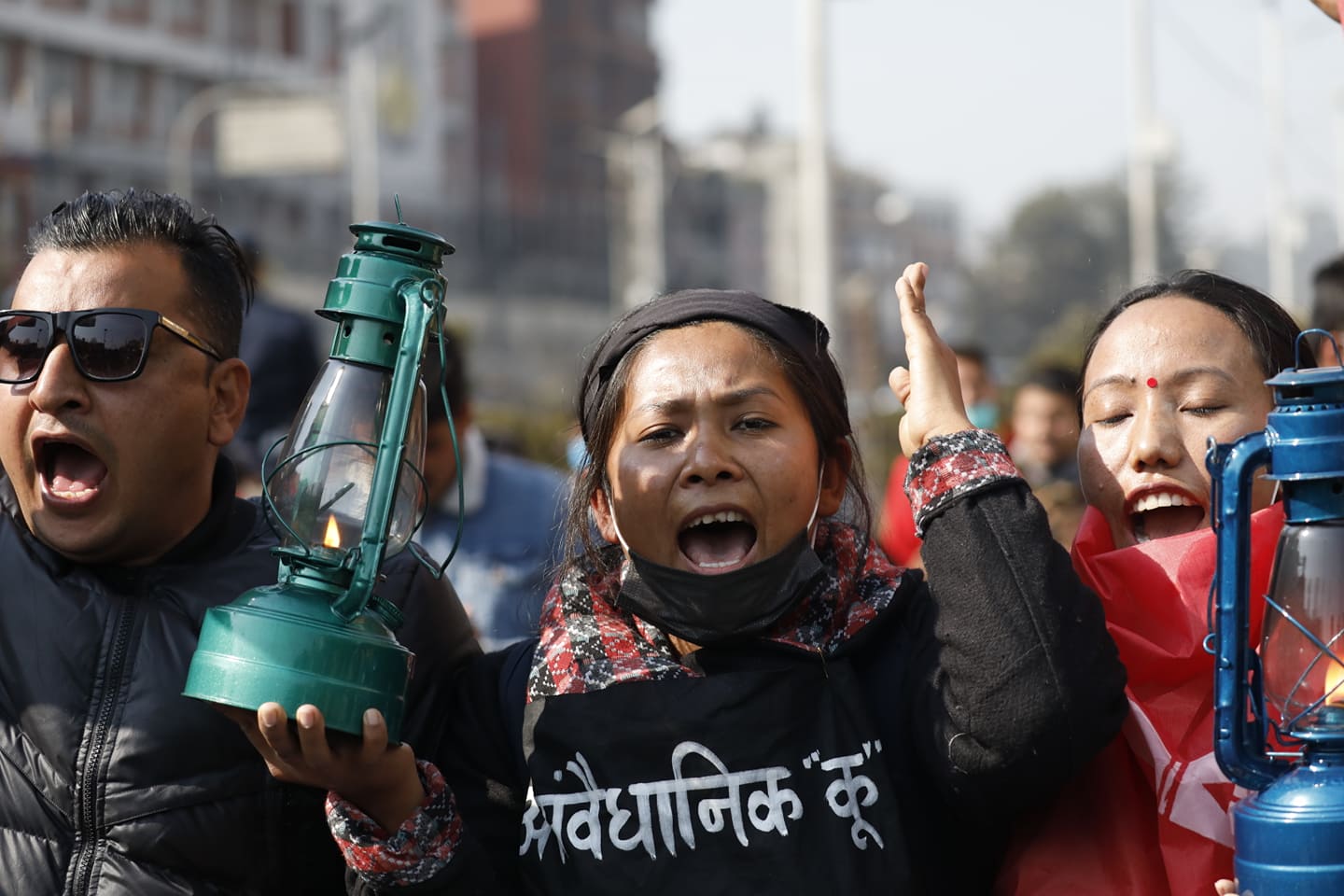 Hemanta Shrestha/TKP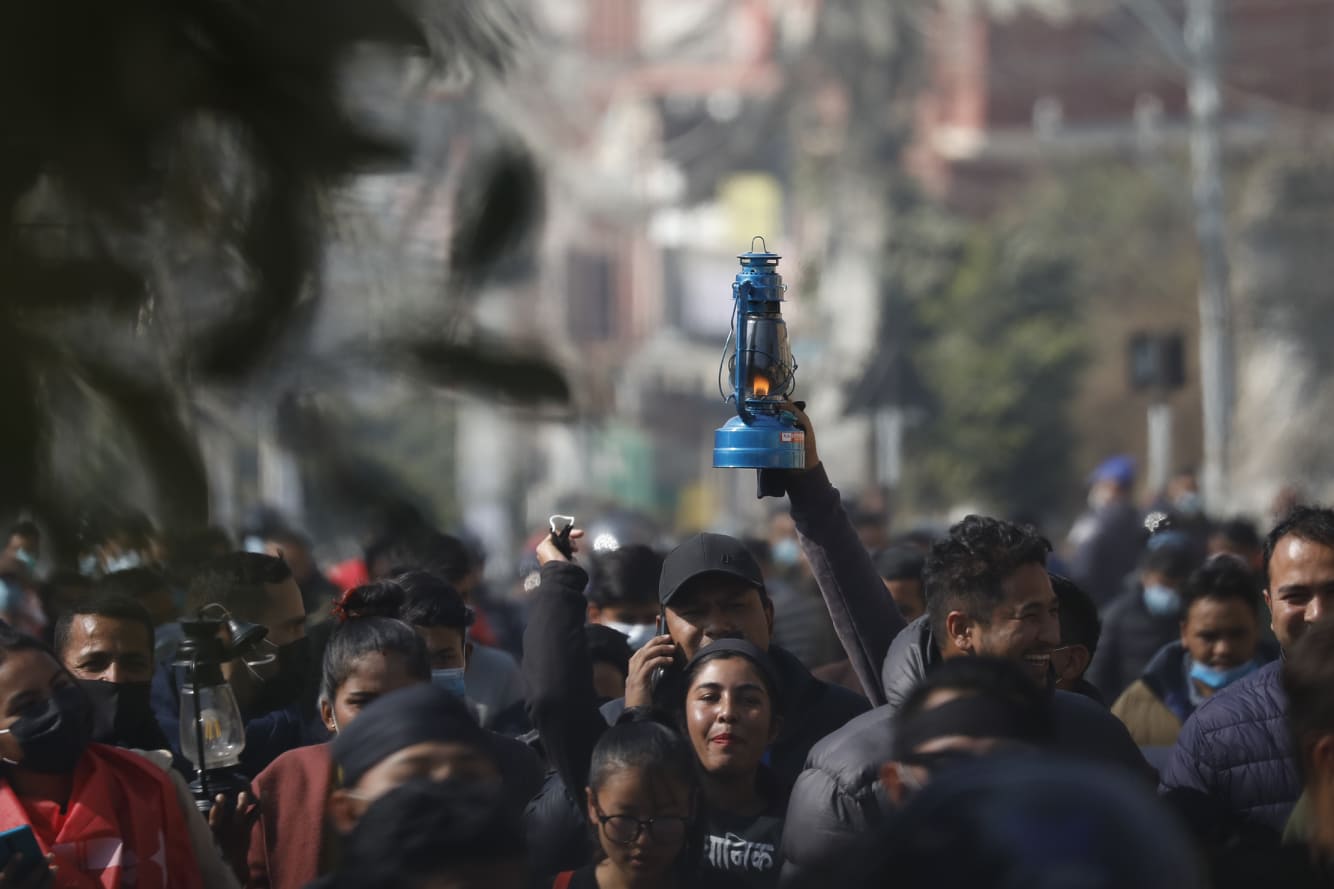 Hemanta Shrestha/TKP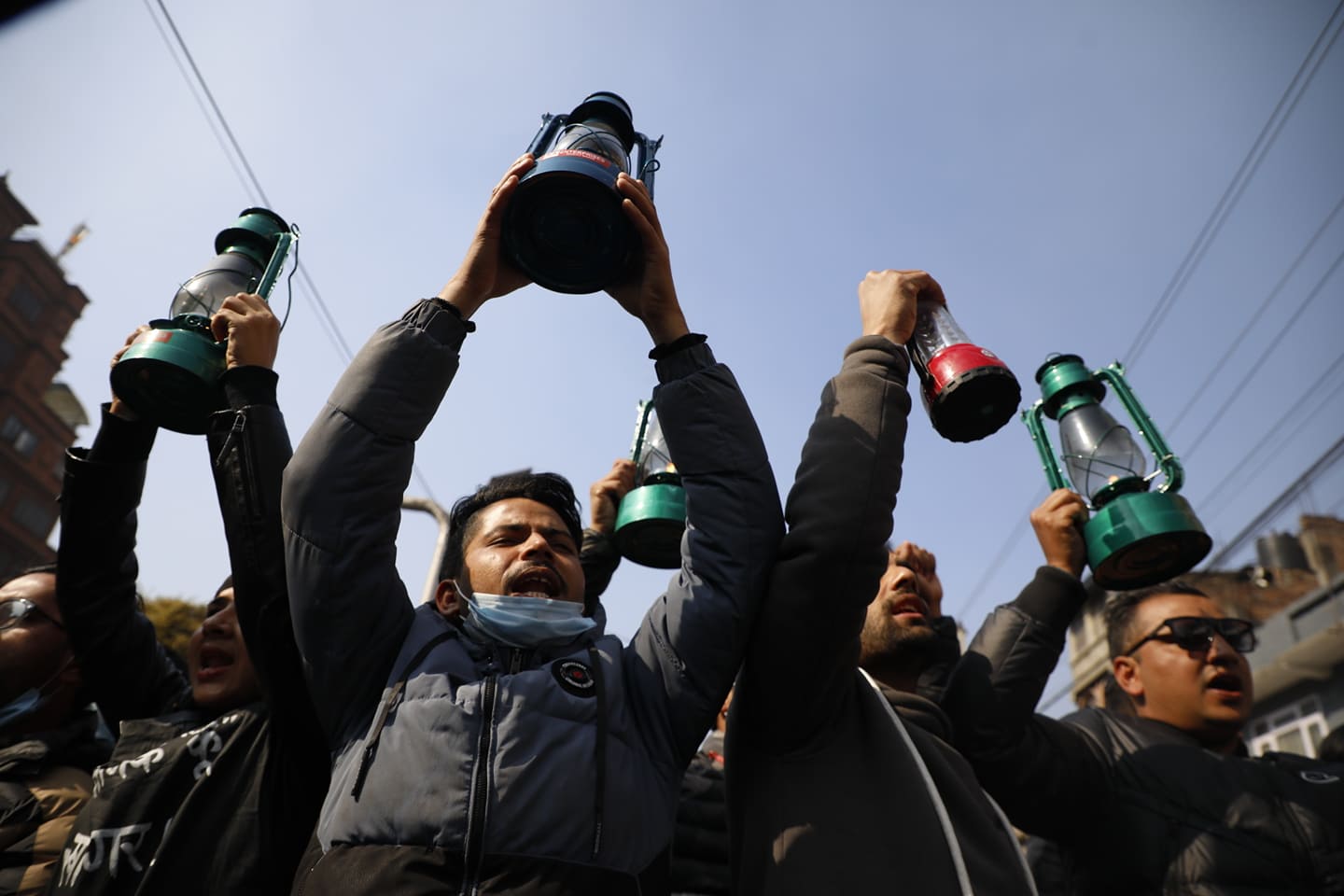 Hemanta Shrestha/TKP
---