Nepali Congress organises protests against House dissolution
The protest programmes in all 165 electoral constituencies comes a day after the Janata Samajbadi Party organised one in the Capital on Sunday.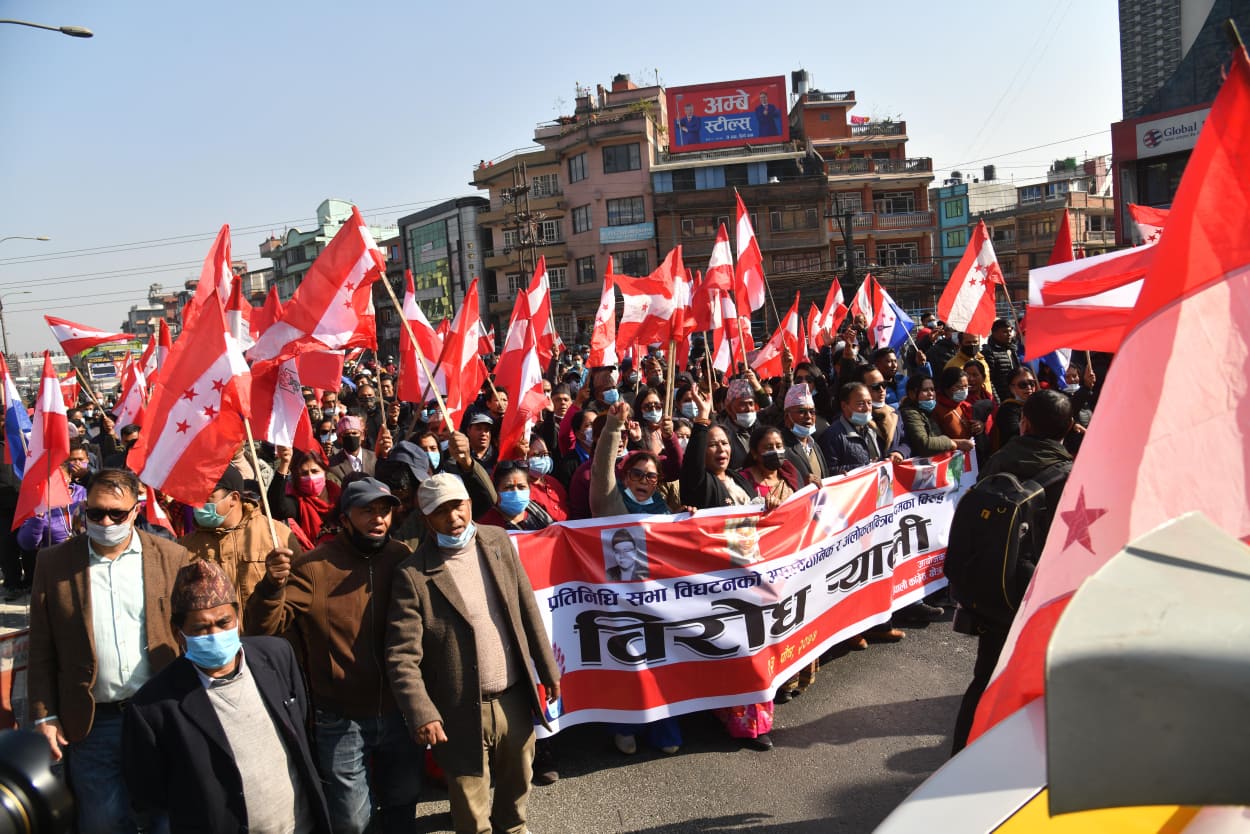 Deepak KC/TKP
Published at : December 28, 2020
Updated at : December 28, 2020 16:37
The Nepali Congress on Monday organised mass protests across the country against the KP Sharma Oli government's move to dissolve the House of Representatives on December 20.

The party's lawmakers, leaders and cadres protested against the government decision in all 165 electoral constituencies.
Nepali Congress President Sher Bahadur Deuba and senior leader Ram Chandra Poudel had, earlier, issued separate statements calling for protests against the government move.
The Nepali Congress protests comes a day after the third largest party in the dissolved parliament, the Janata Samajbadi Party, organised a protest programme in the Capital.
Soon after the government move, Nepali Congress, the main opposition in Parliament, issued a statement saying that the Cabinet decision to recommend House dissolution is against the provisions and spirit of the constitution and it will strongly oppose it.
However, later in the same afternoon, President Bidya Devi Bhandari endorsed the Oli government's recommendation for dissolution of the House of Representatives.
Likewise, members of the Civil Society Nepal, as a part of their week-long protest, organised a protest rally at Maitighar against the government move of House dissolution on Monday. The demonstrators played damphu, a traditional percussion instrument, as a part of their symbolic protest.
On Saturday, the society, which has termed the government move regressive and unconstitutional, had organised a protest where they had sported conch.
Here are some images taken by Post photographers Deepak KC and Hemanta Shrestha.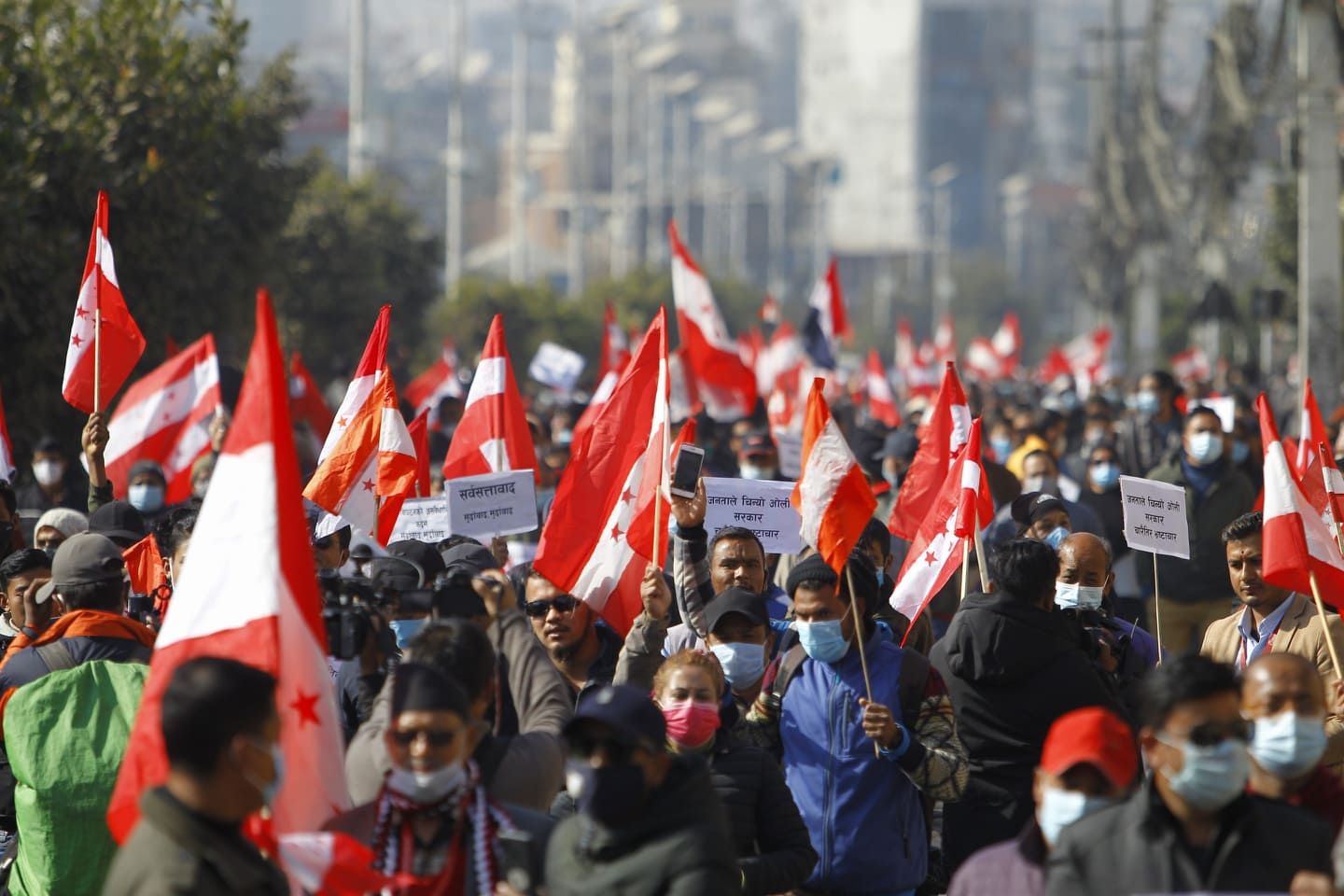 Hemanta Shrestha/TKP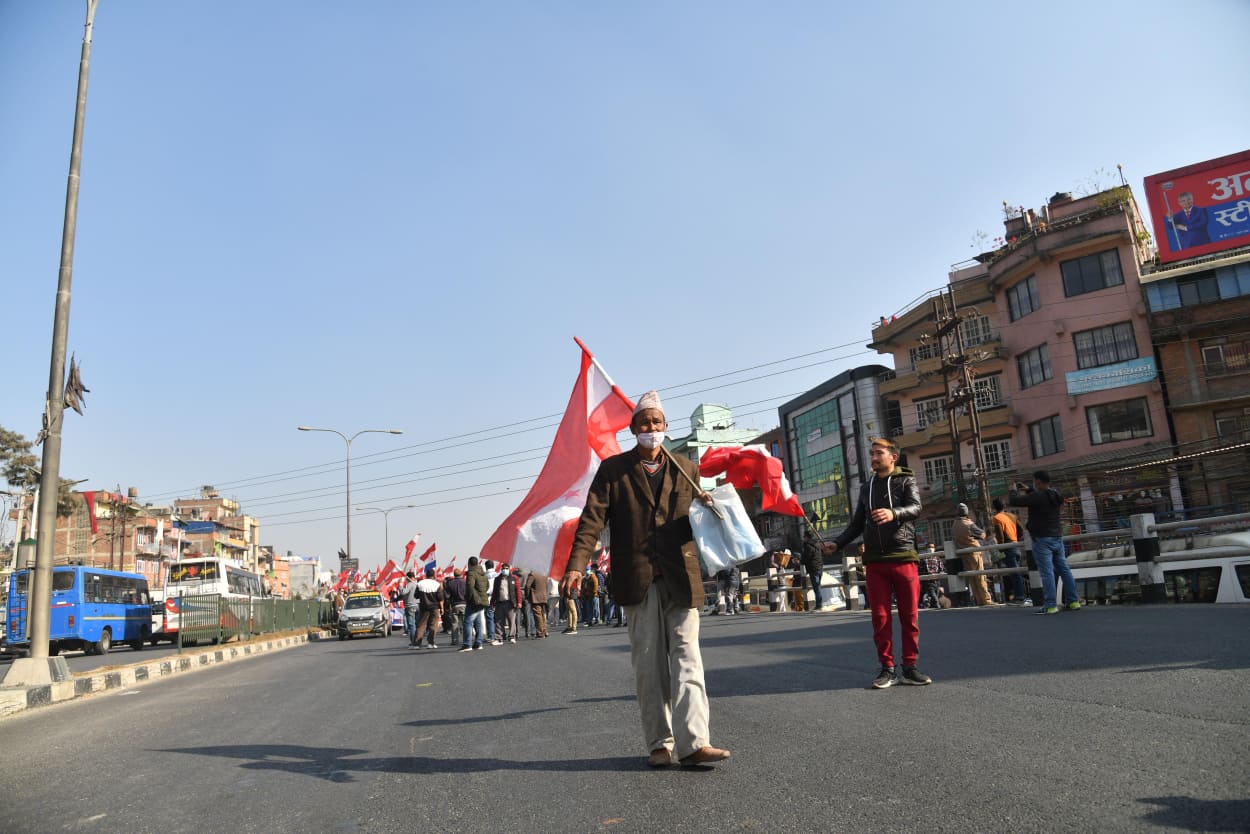 Deepak KC/TKP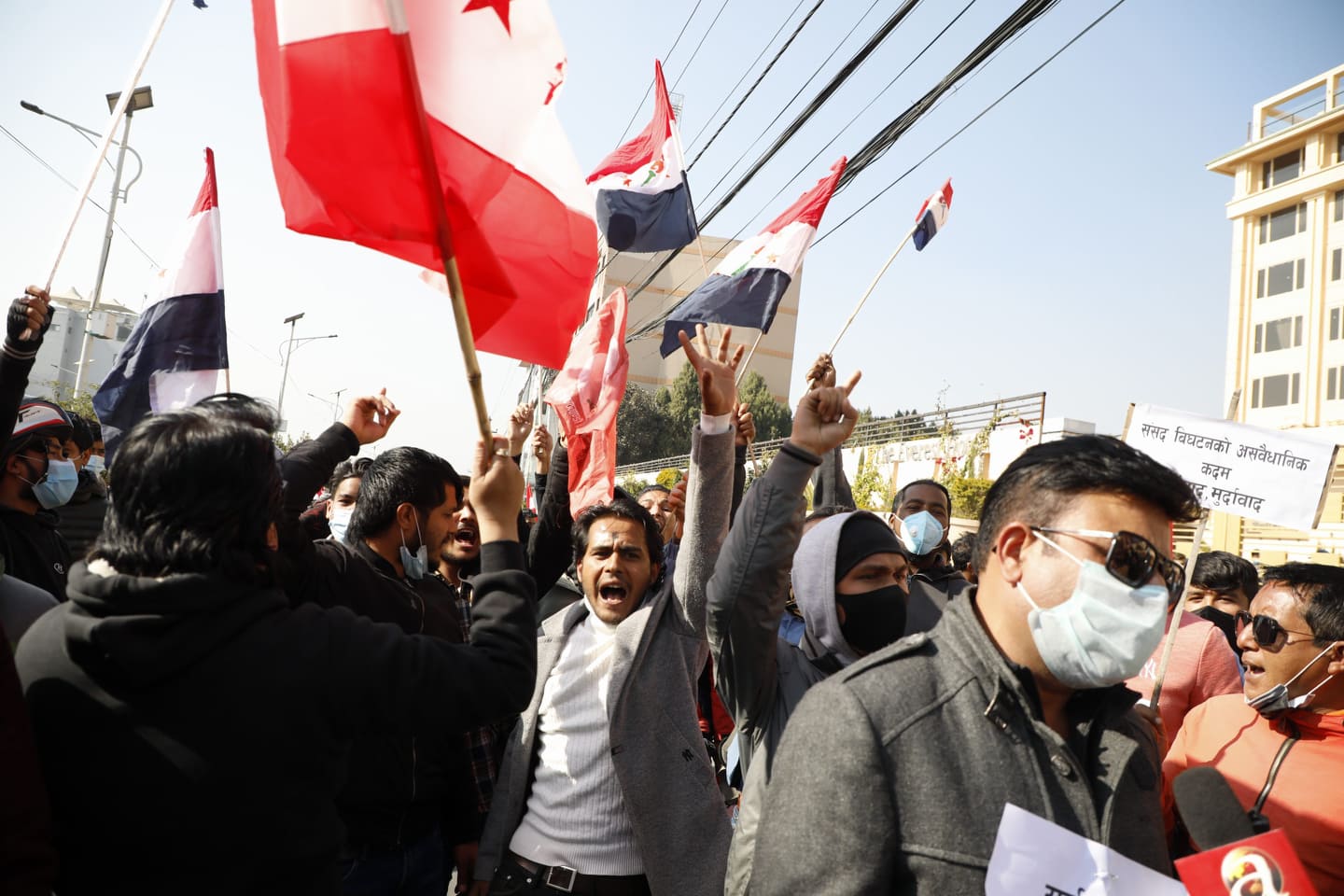 Hemanta Shrestha/TKP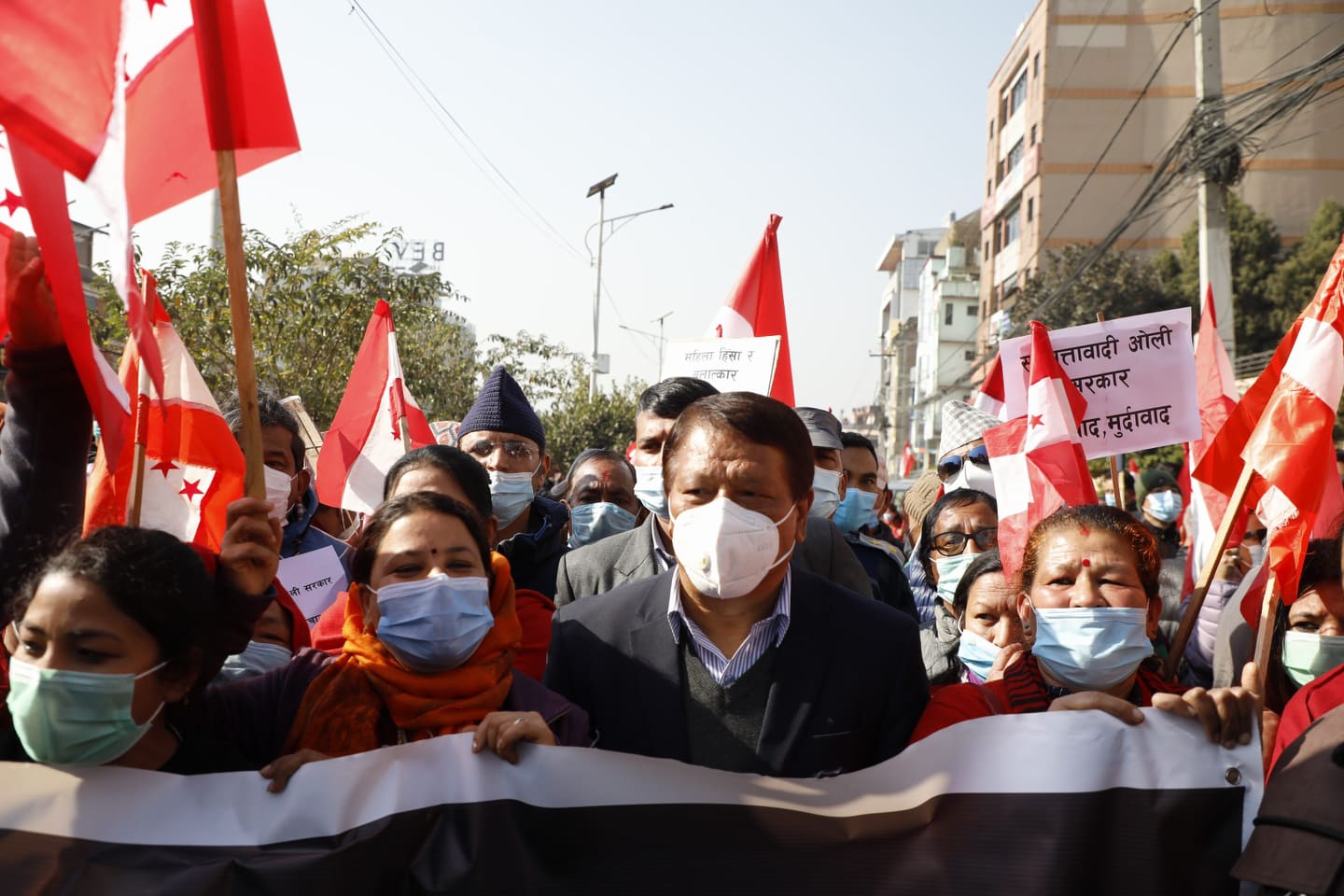 Hemanta Shrestha/TKP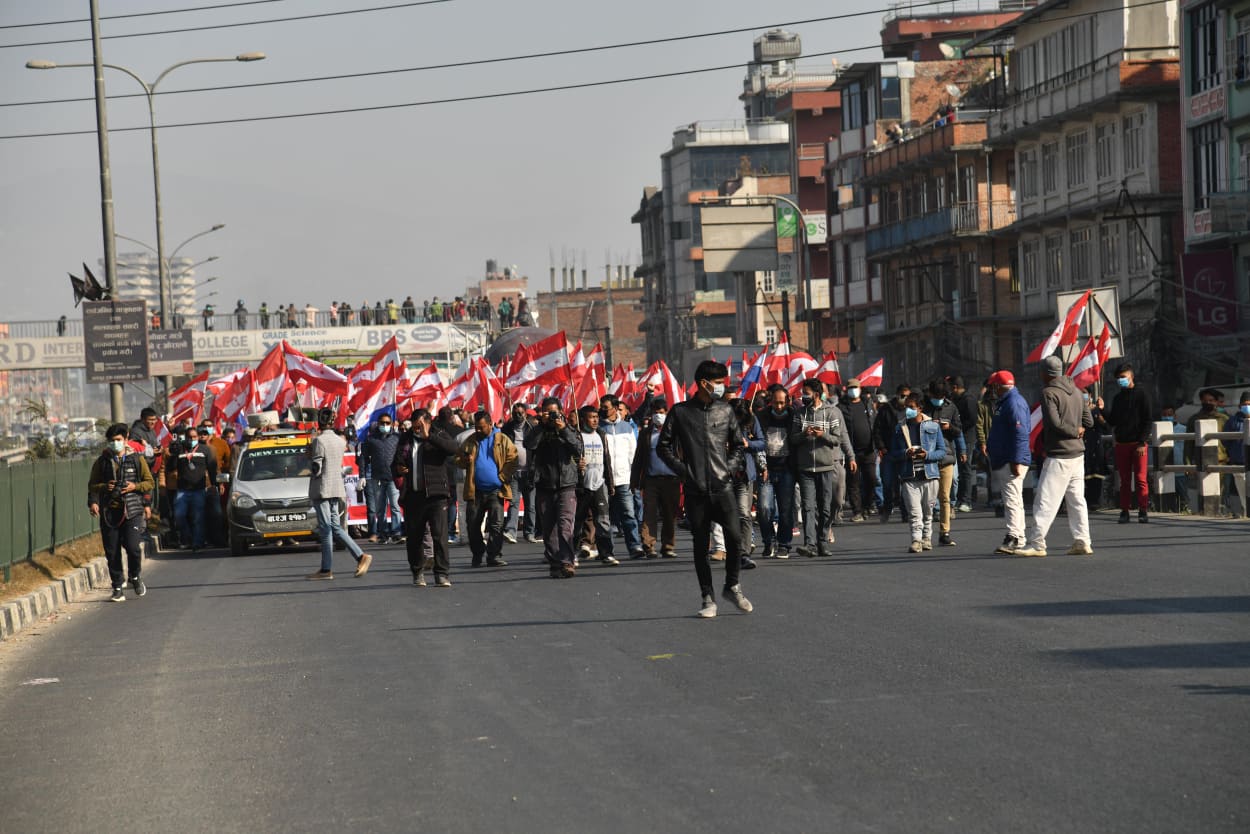 Deepak KC/TKP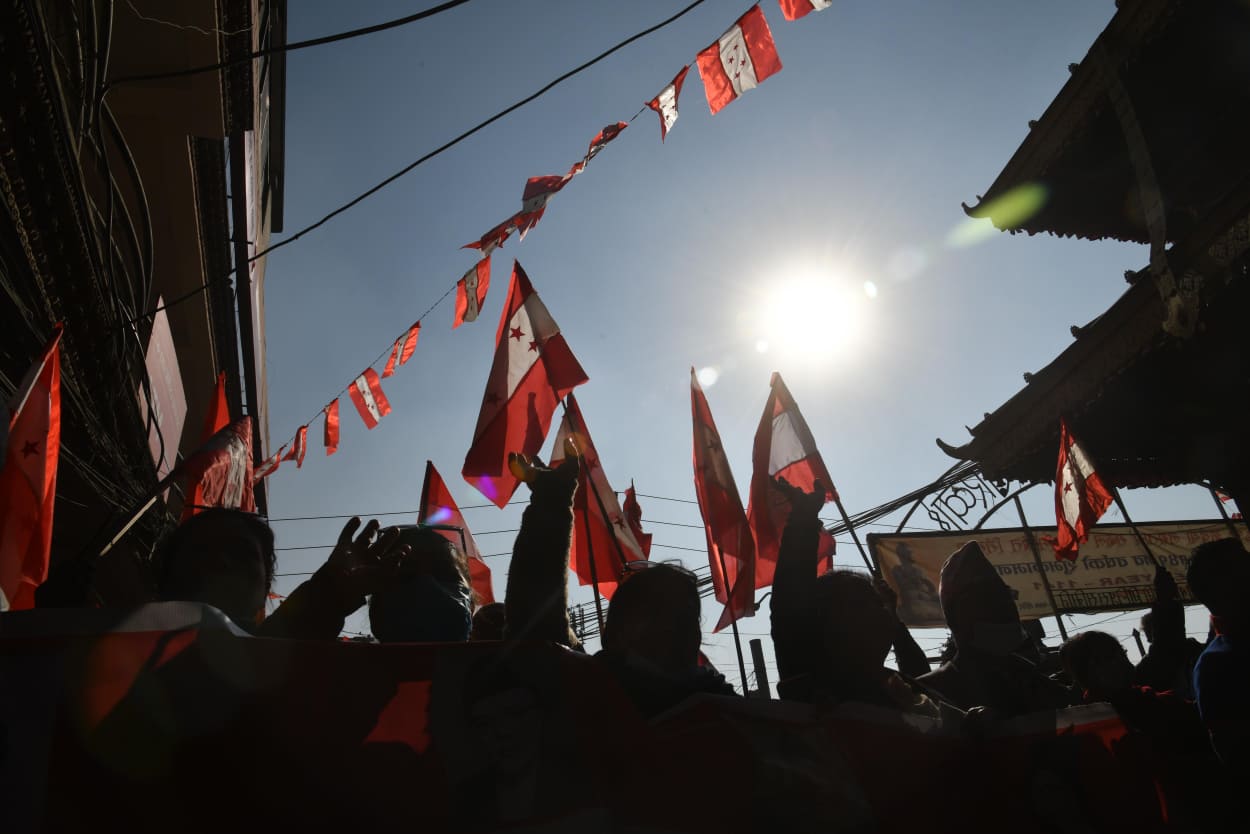 Deepak KC/TKP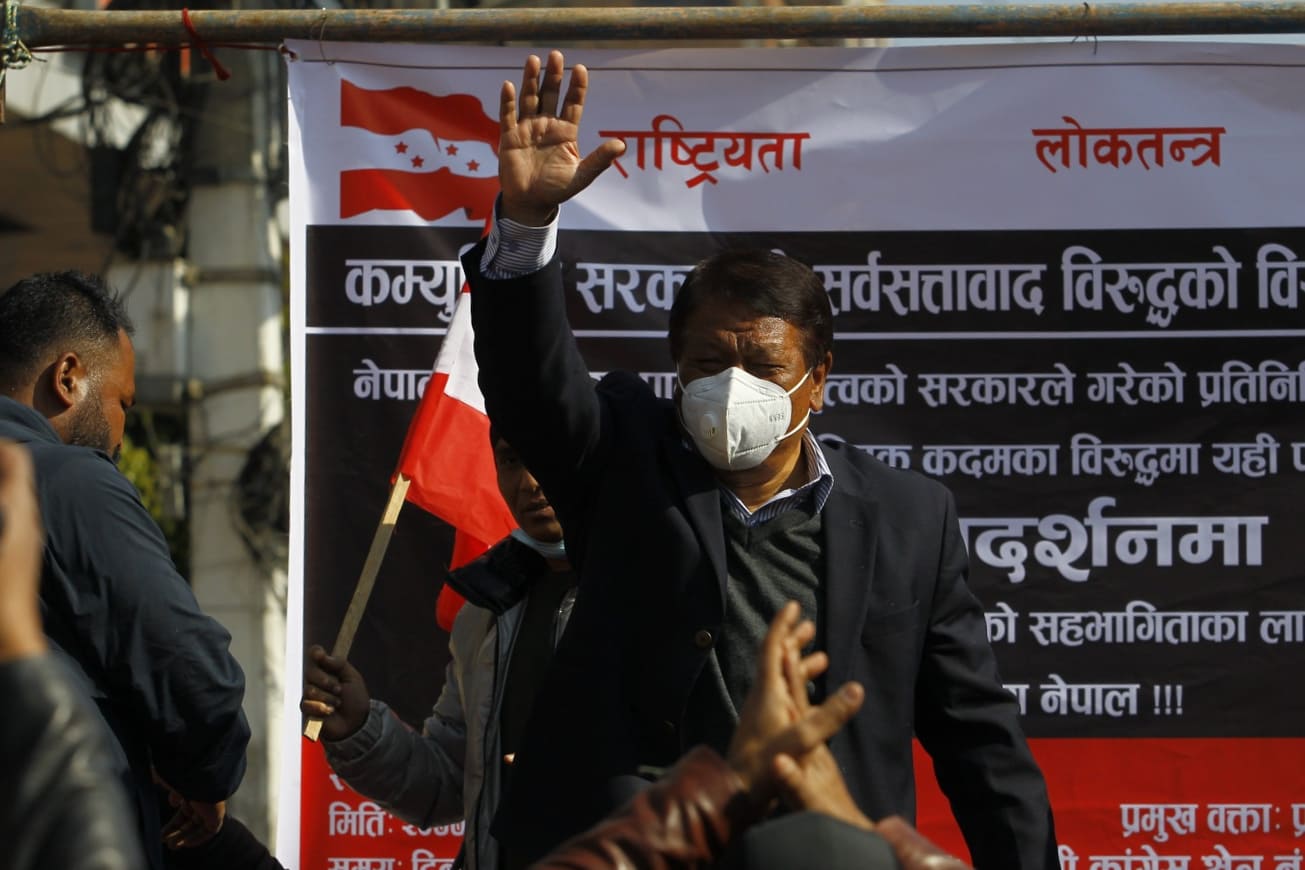 Hemanta Shrestha/TKP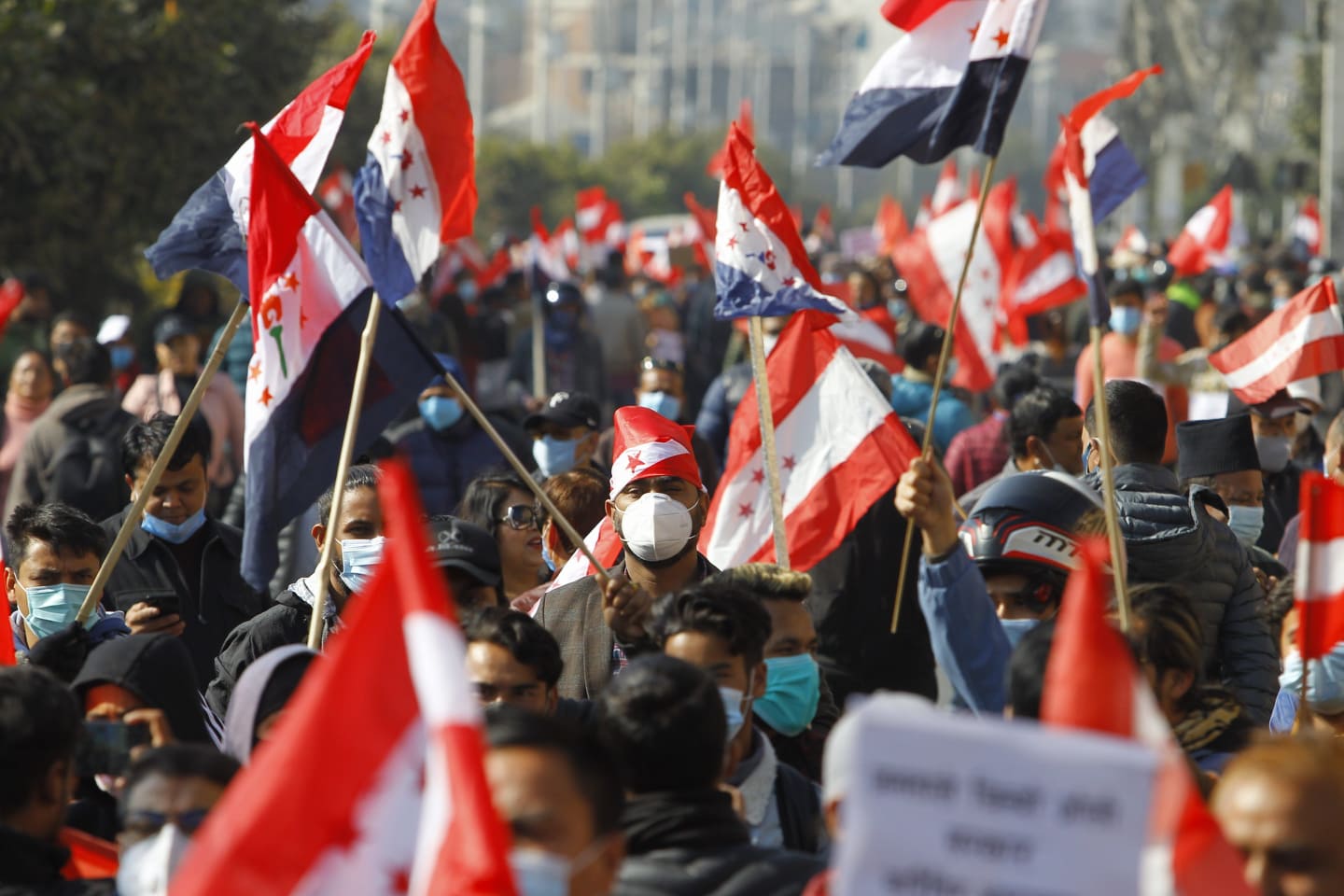 Hemanta Shrestha/TKP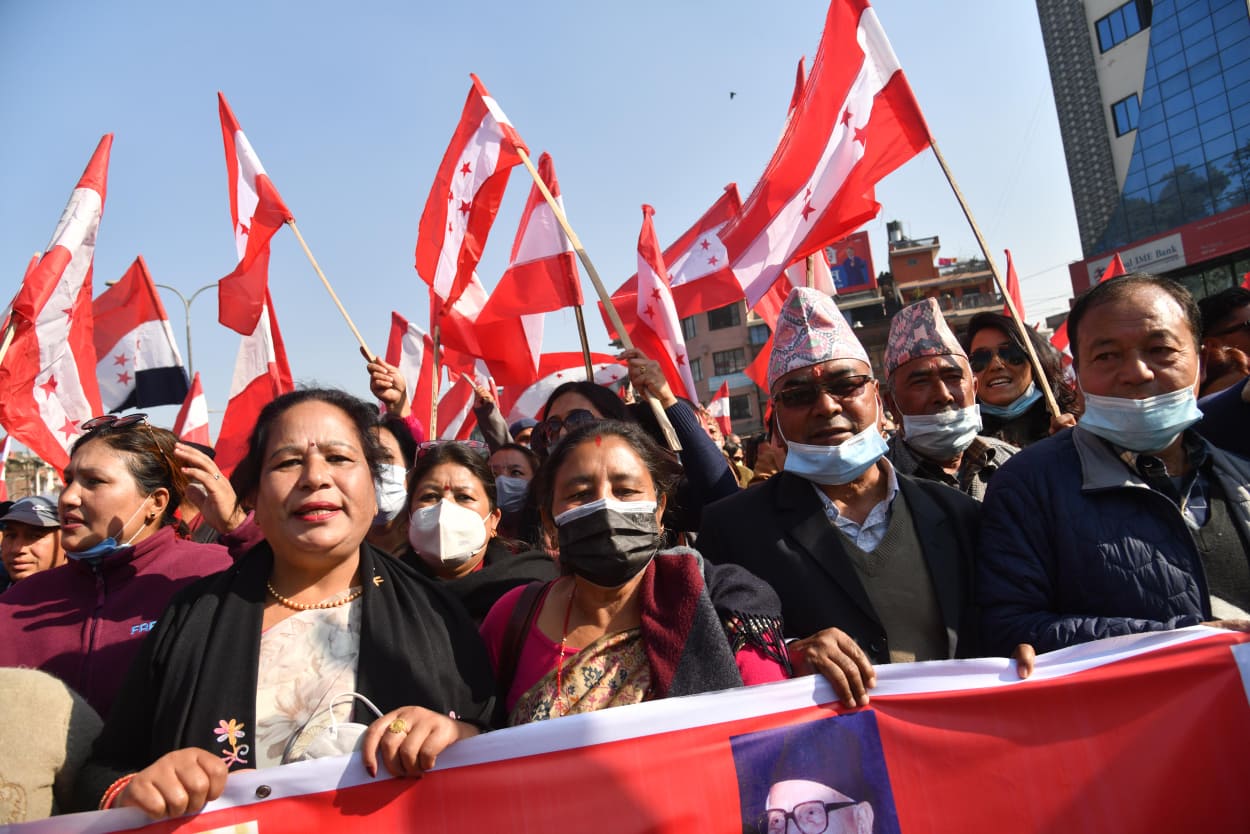 Deepak KC/TKP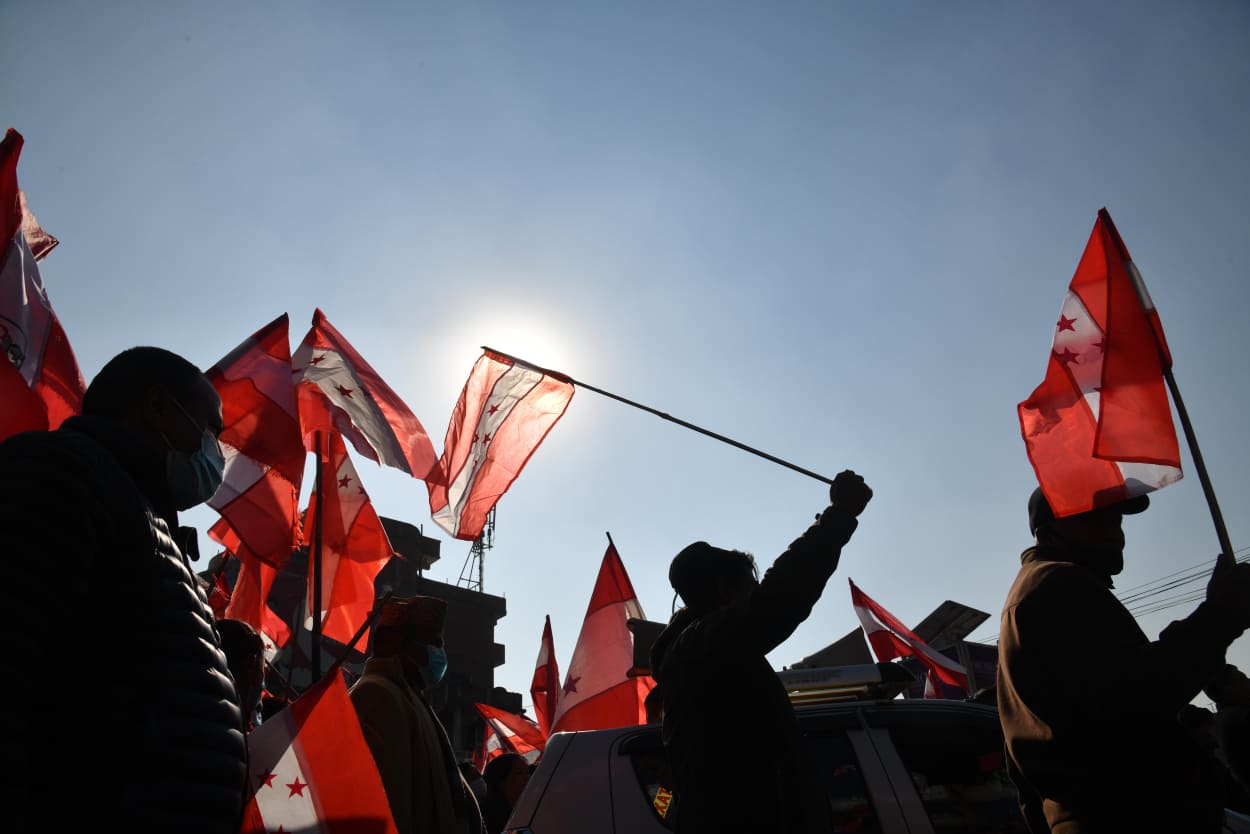 Deepak KC/TKP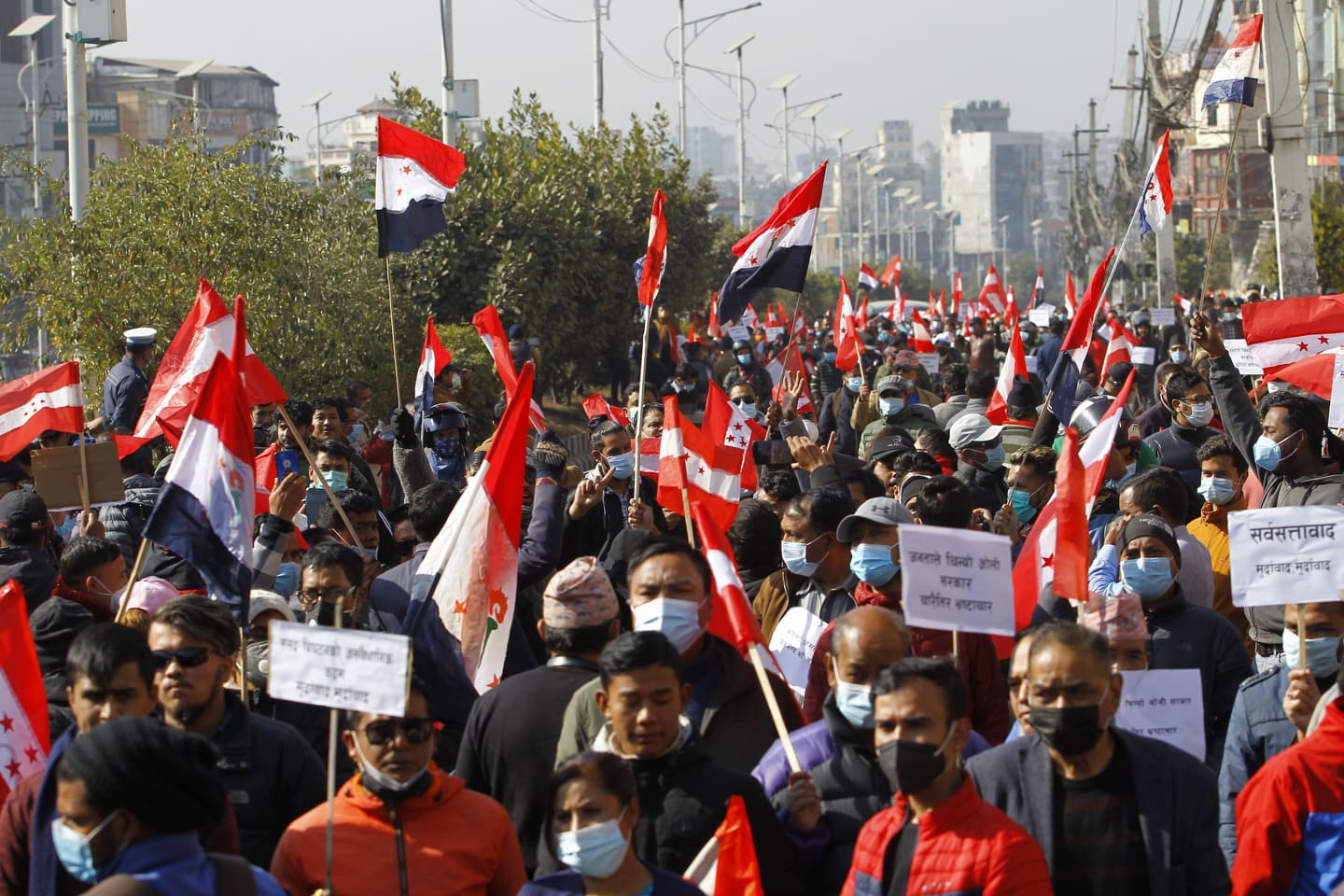 Hemanta Shrestha/TKP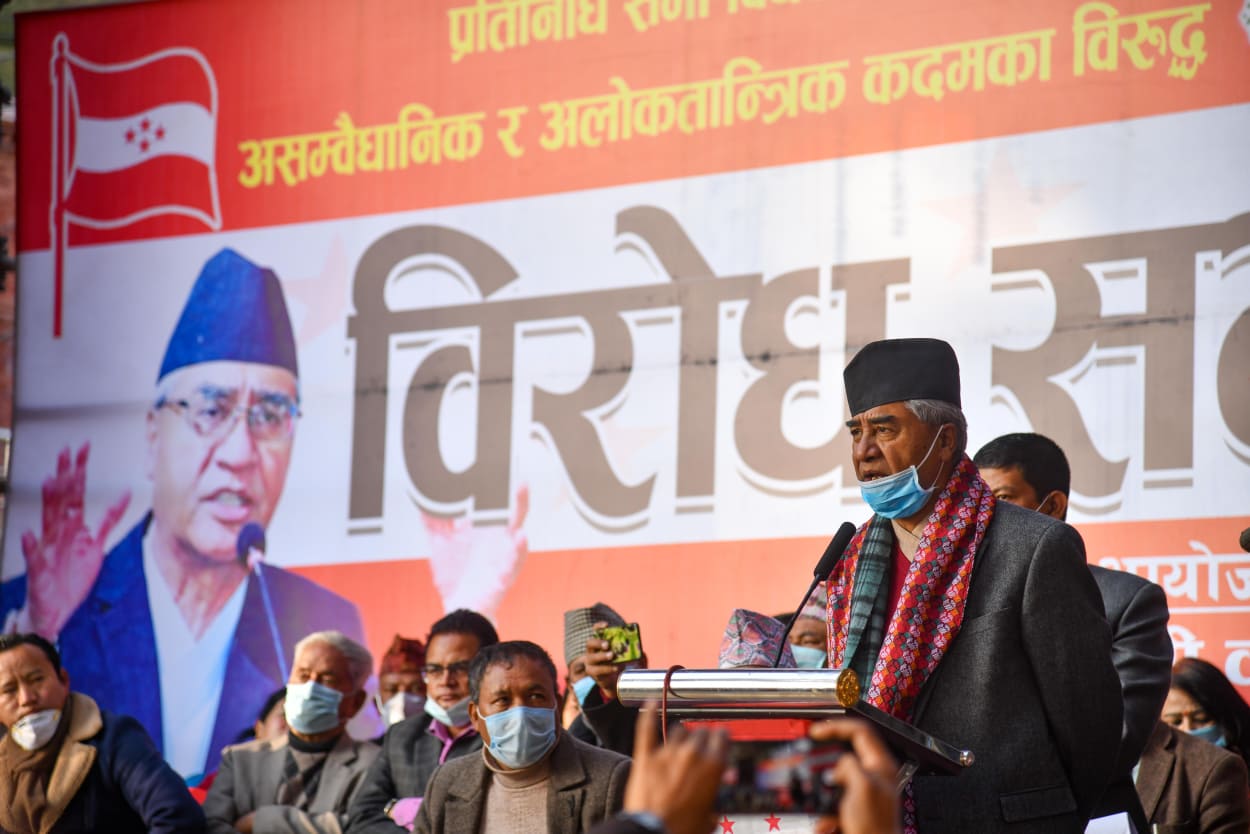 Deepak KC/TKP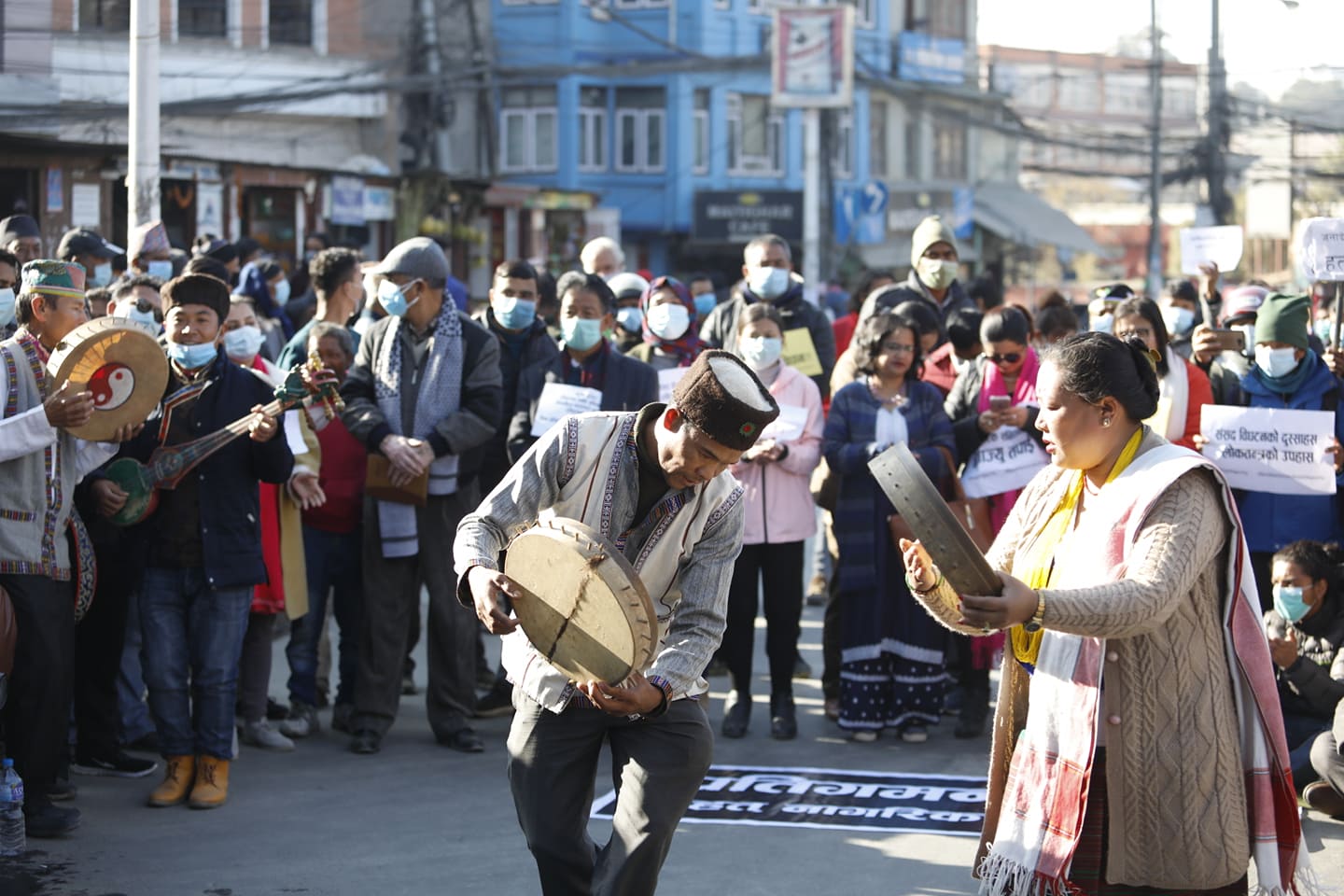 Hemanta Shrestha/TKP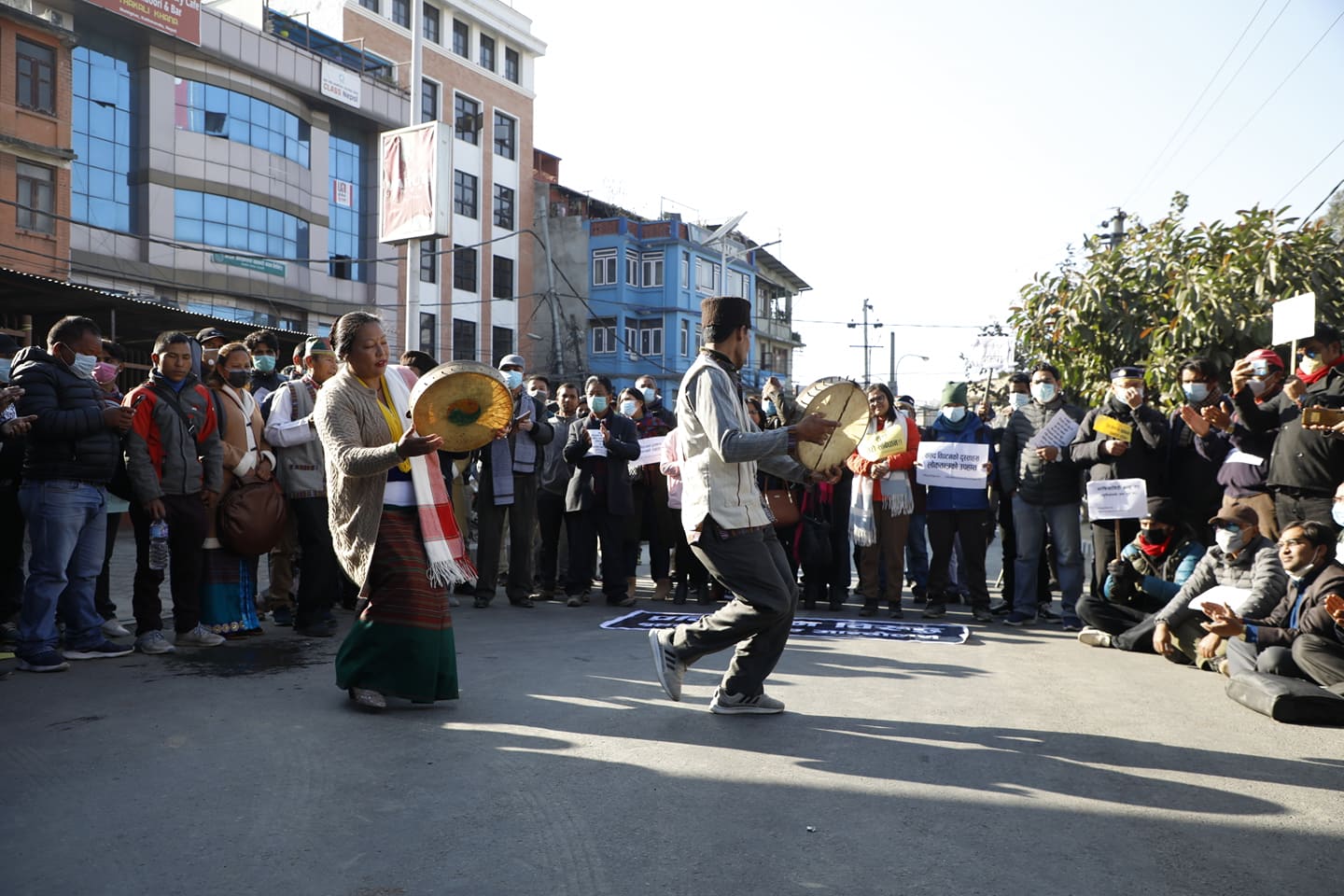 Hemanta Shrestha/TKP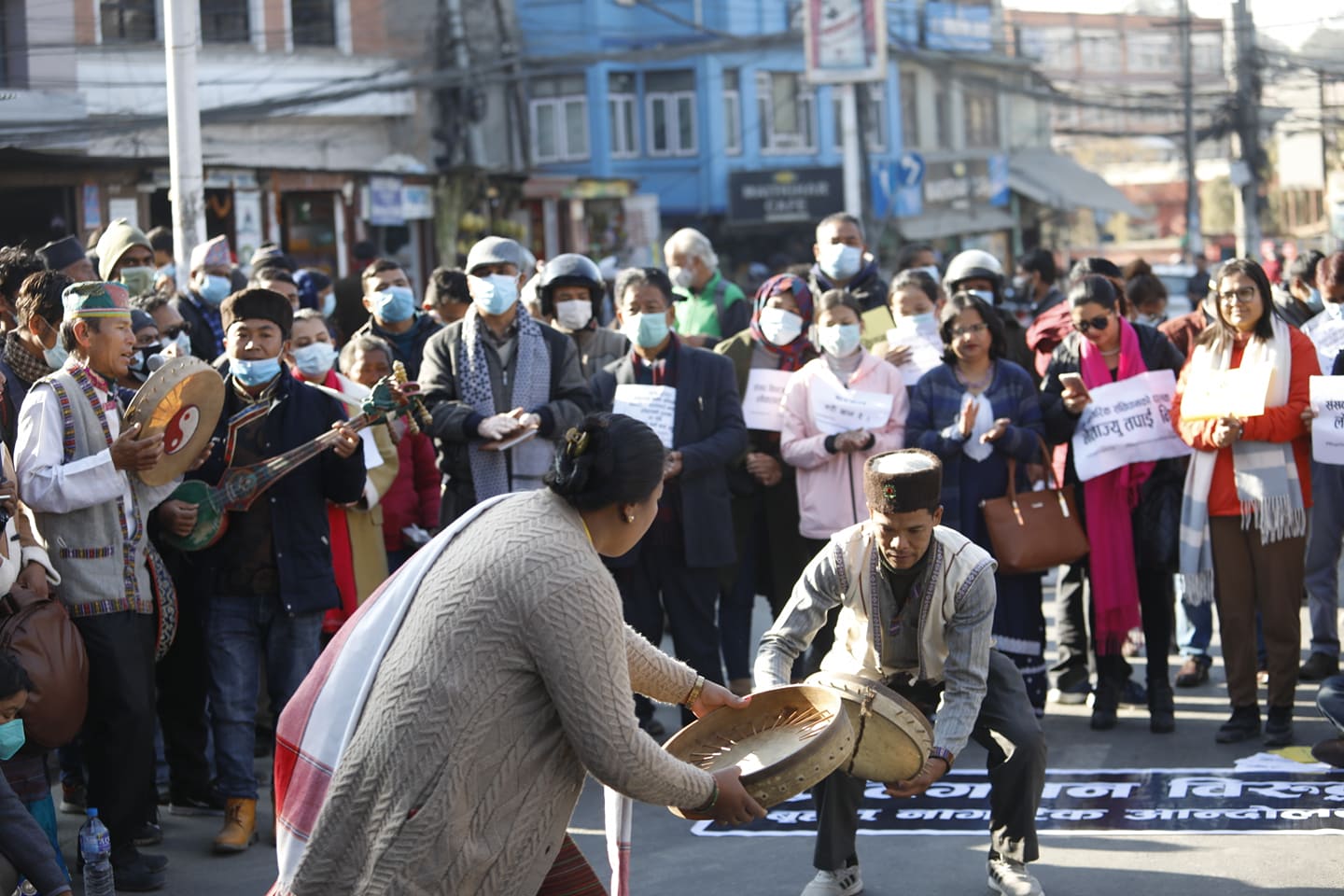 Hemanta Shrestha/TKP
---