Janata Samajwadi Party organises protest rally against House dissolution
Maintaining that the prime minister does not have the authority to dissolve the House, it had on Thursday urged the Speaker to convene its meeting.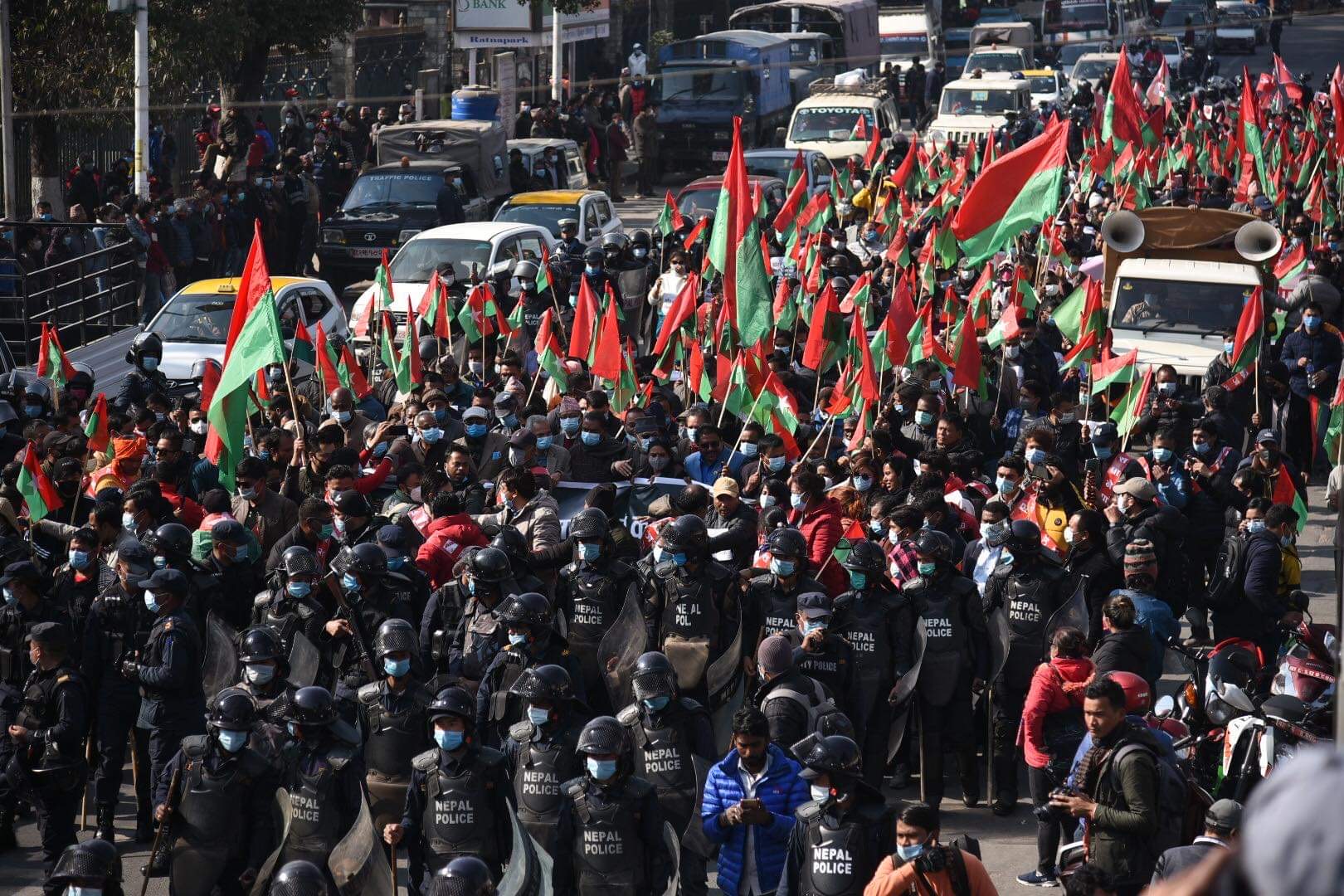 Angad Dhakal/TKP
Published at : December 27, 2020
Updated at : December 27, 2020 16:13
Janata Samajwadi Party took to the streets in the Capital Sunday in protest against the dissolution of the house of Representatives last week.
The rally started from Shantibatika at Ratnapark and went on to Putalisadak, Bhadrakali and Sundhara and got back to Shantibatika.
A meeting of the Janata Samajbadi Party's central executive committee held last Tuesday had decided to organise the protest against the dissolution of the House by President Bidya Devi Bhandari on the recommendation of Prime Minister KP Sharma Oli.
Earlier, the party had planned to protest on December 25.
The third largest party in the Lower House maintains that the constitution does not give the prime minister the right to dissolve the House of Representatives. On Thursday Janata Samajbadi Party leaders had met Speaker Agni Sapkota and urged him to convene its meeting.
Here are some pictures of the protest programme by Post's Photographer Angad Dhakal.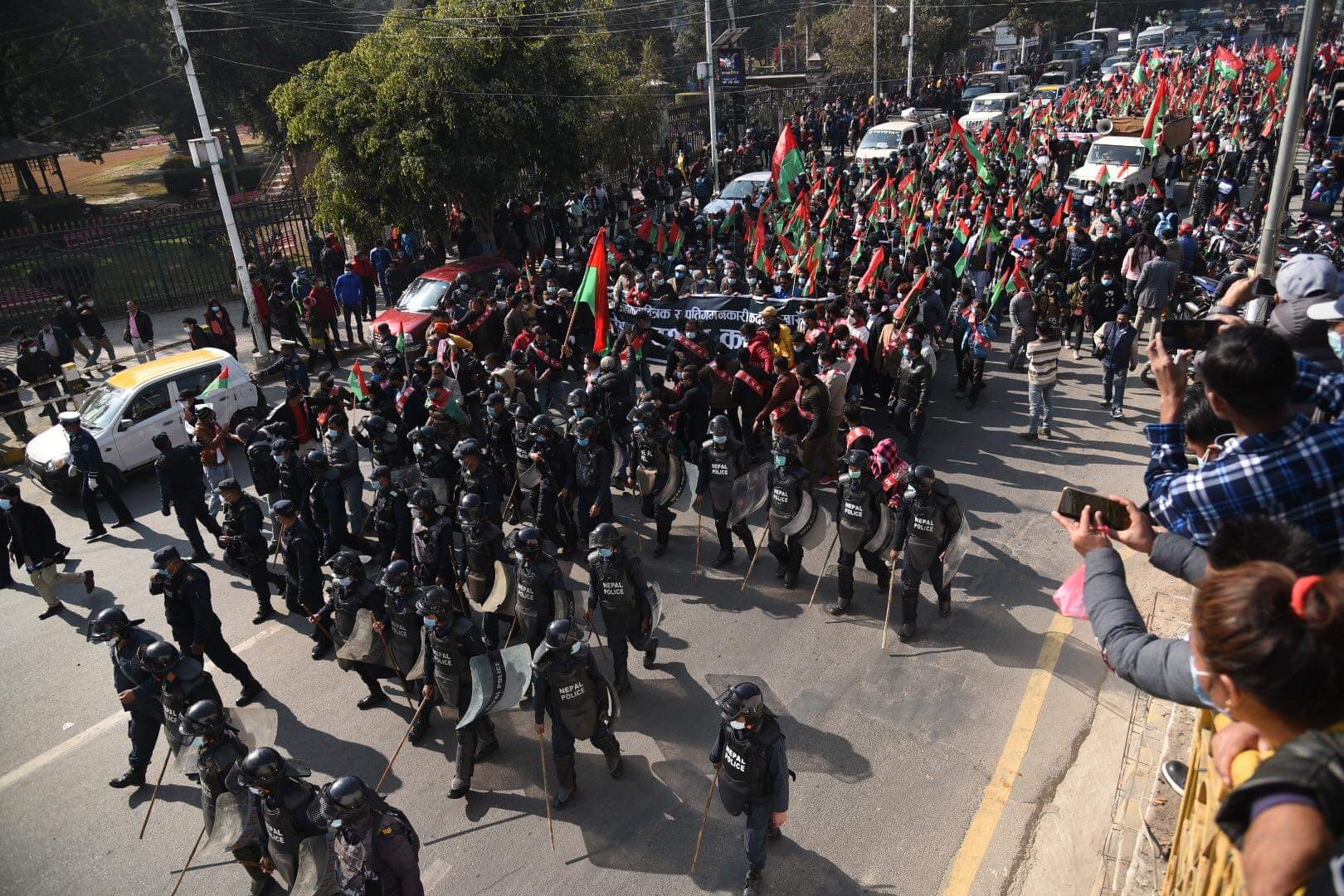 Angad Dhakal/TKP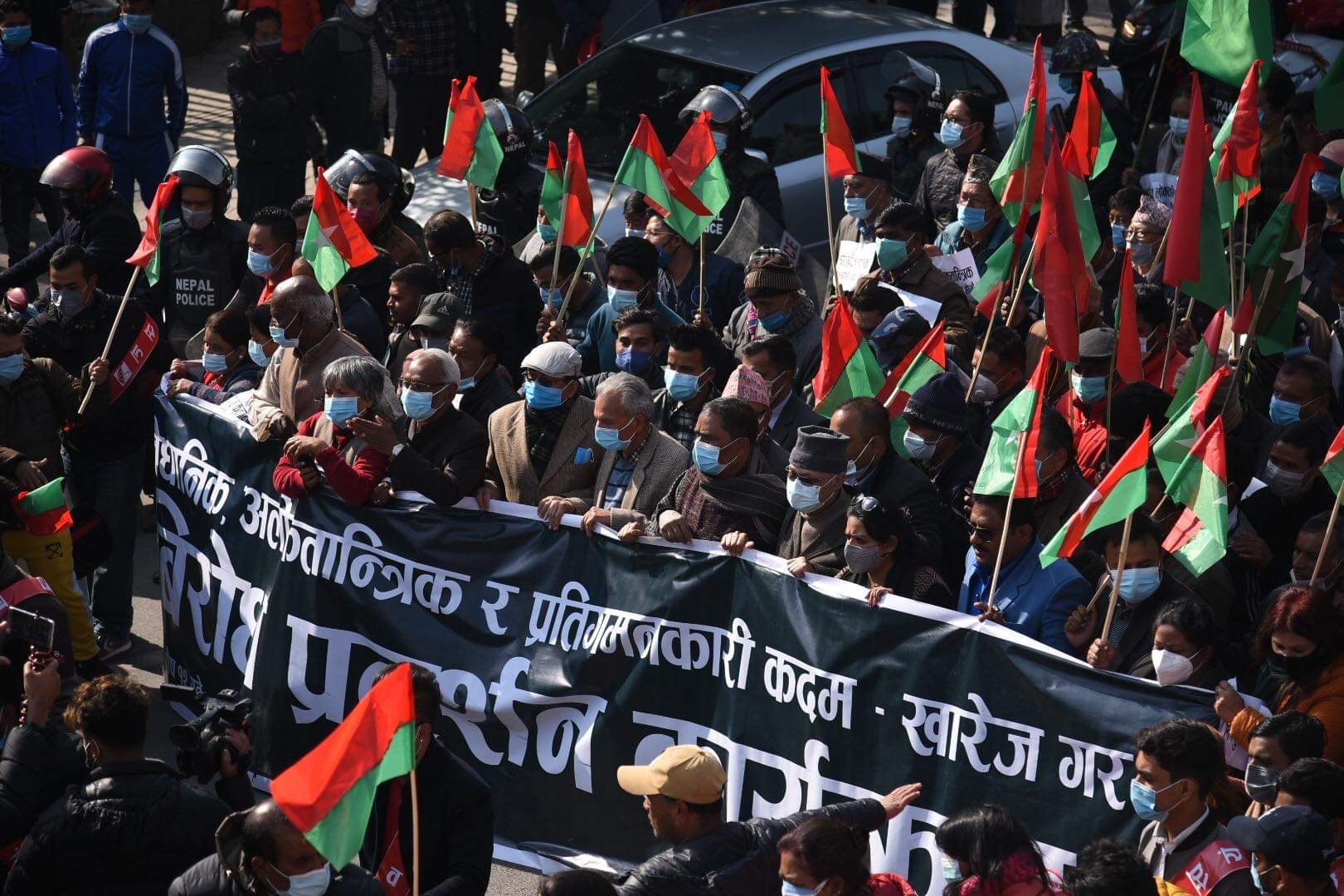 Angad Dhakal/TKP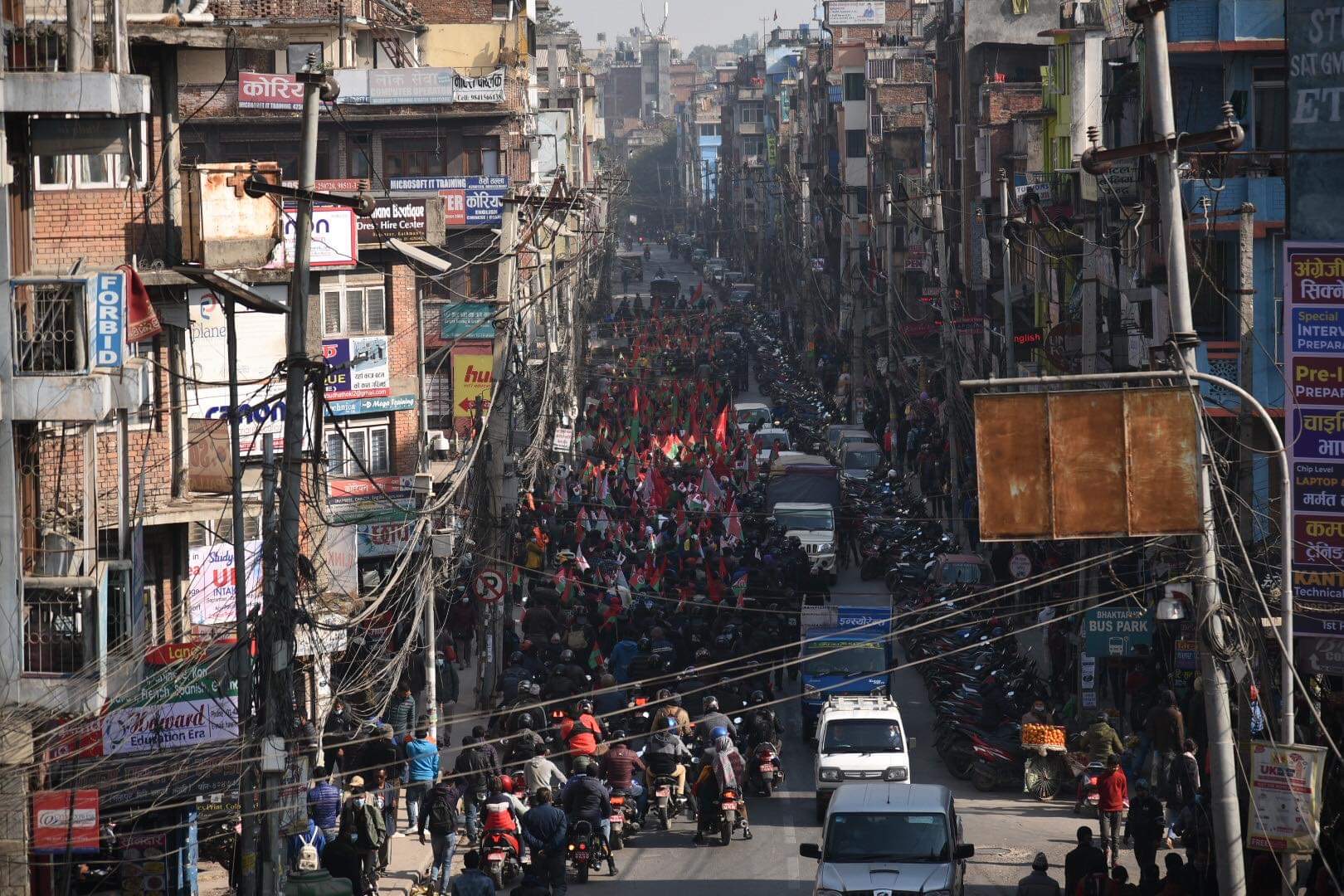 Angad Dhakal/TKP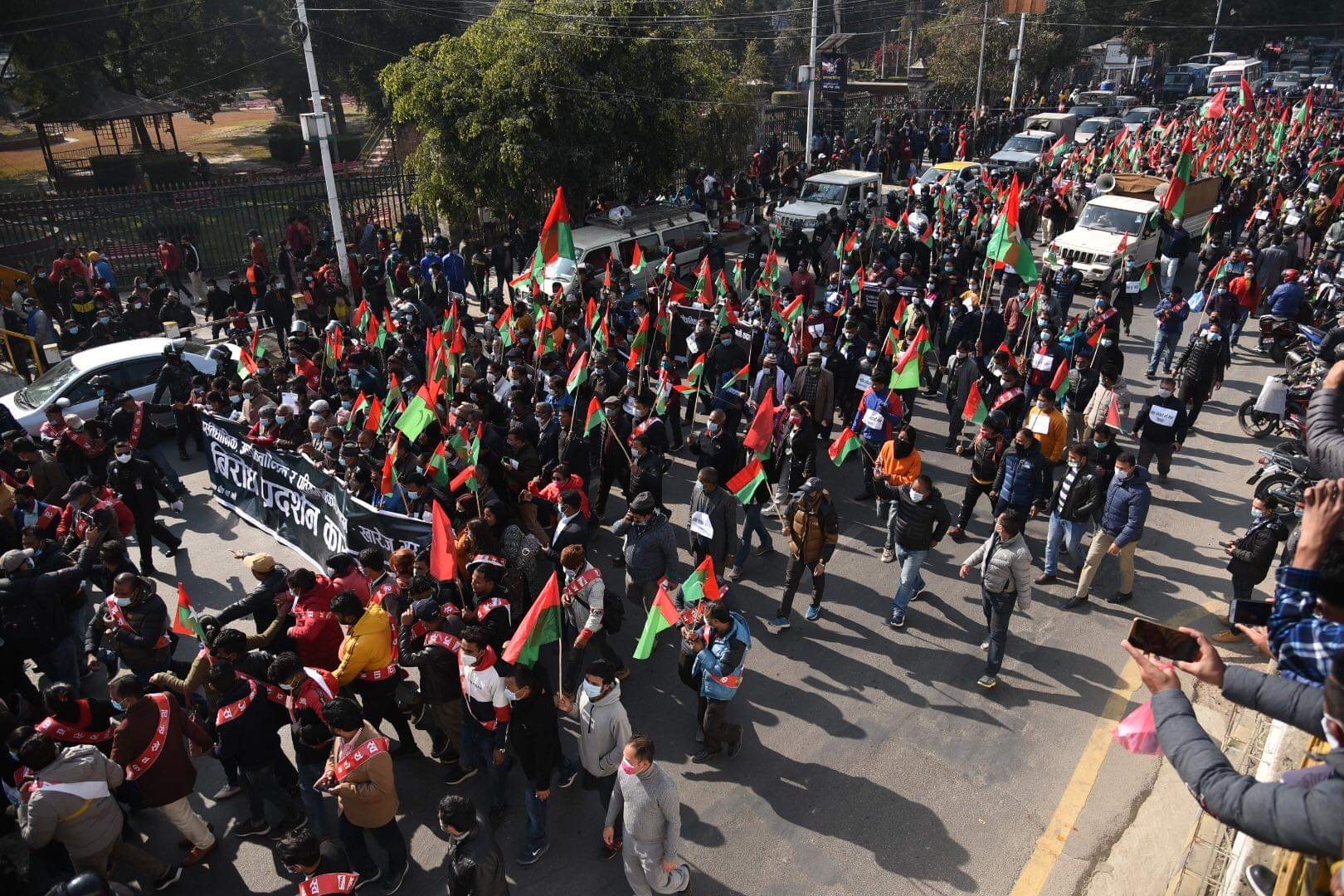 Angad Dhakal/TKP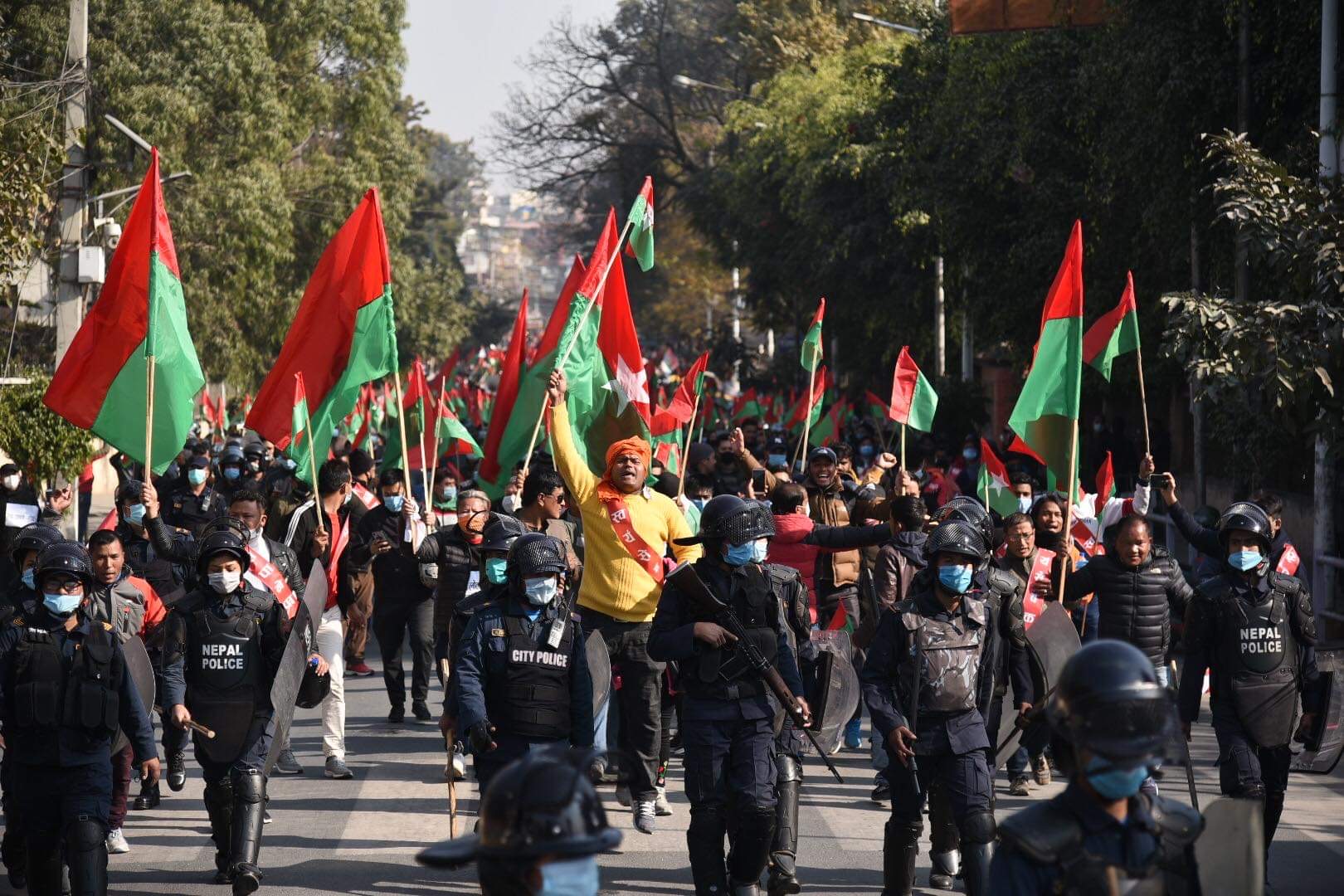 Angad Dhakal/TKP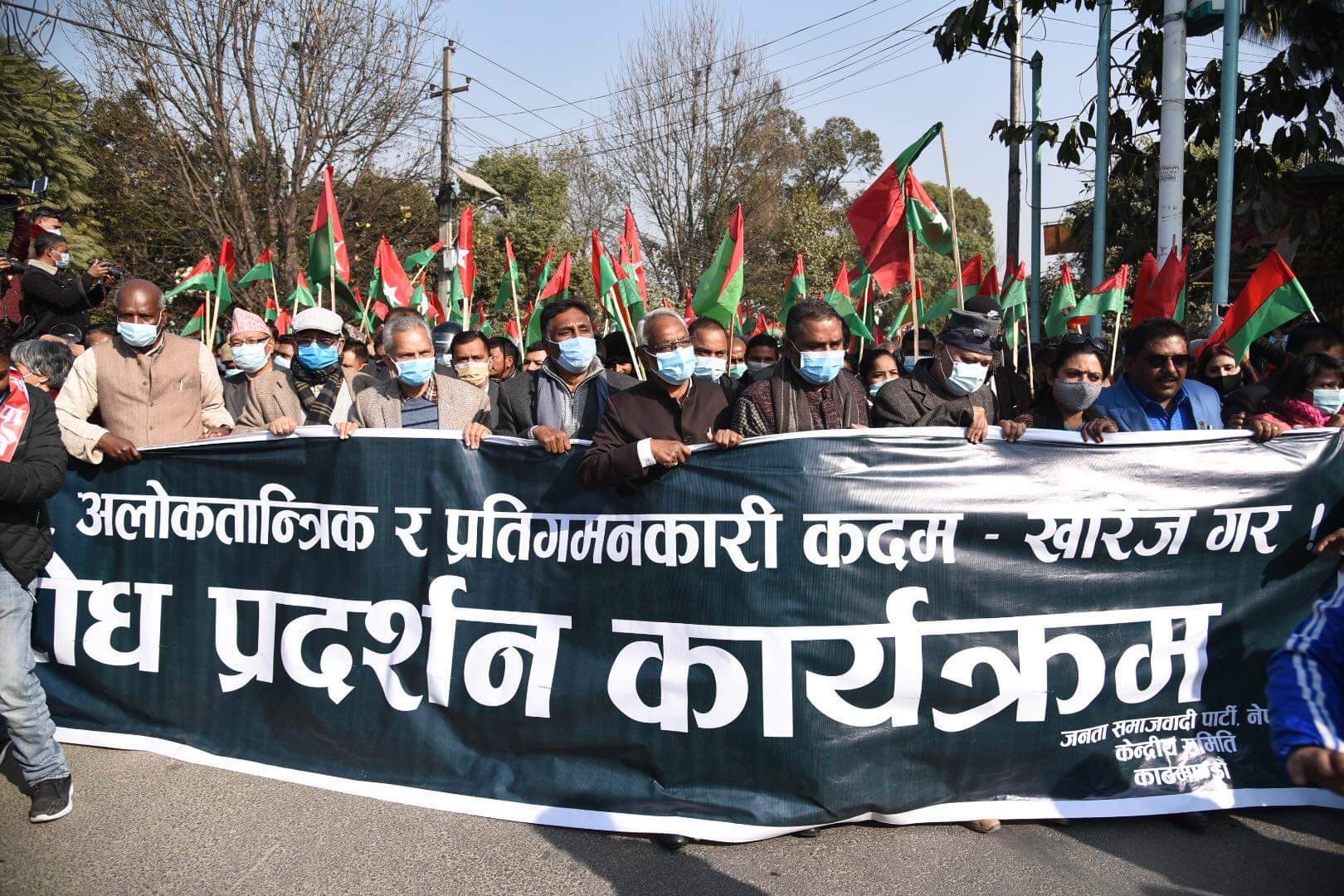 Angad Dhakal/TKP
---