Youths continue protest in Kathmandu against government handling of Covid-19
On Saturday, young people laid down on the streets in symbolic protest for those who've died due to Covid-19 but also due to the measures taken to limit its spread.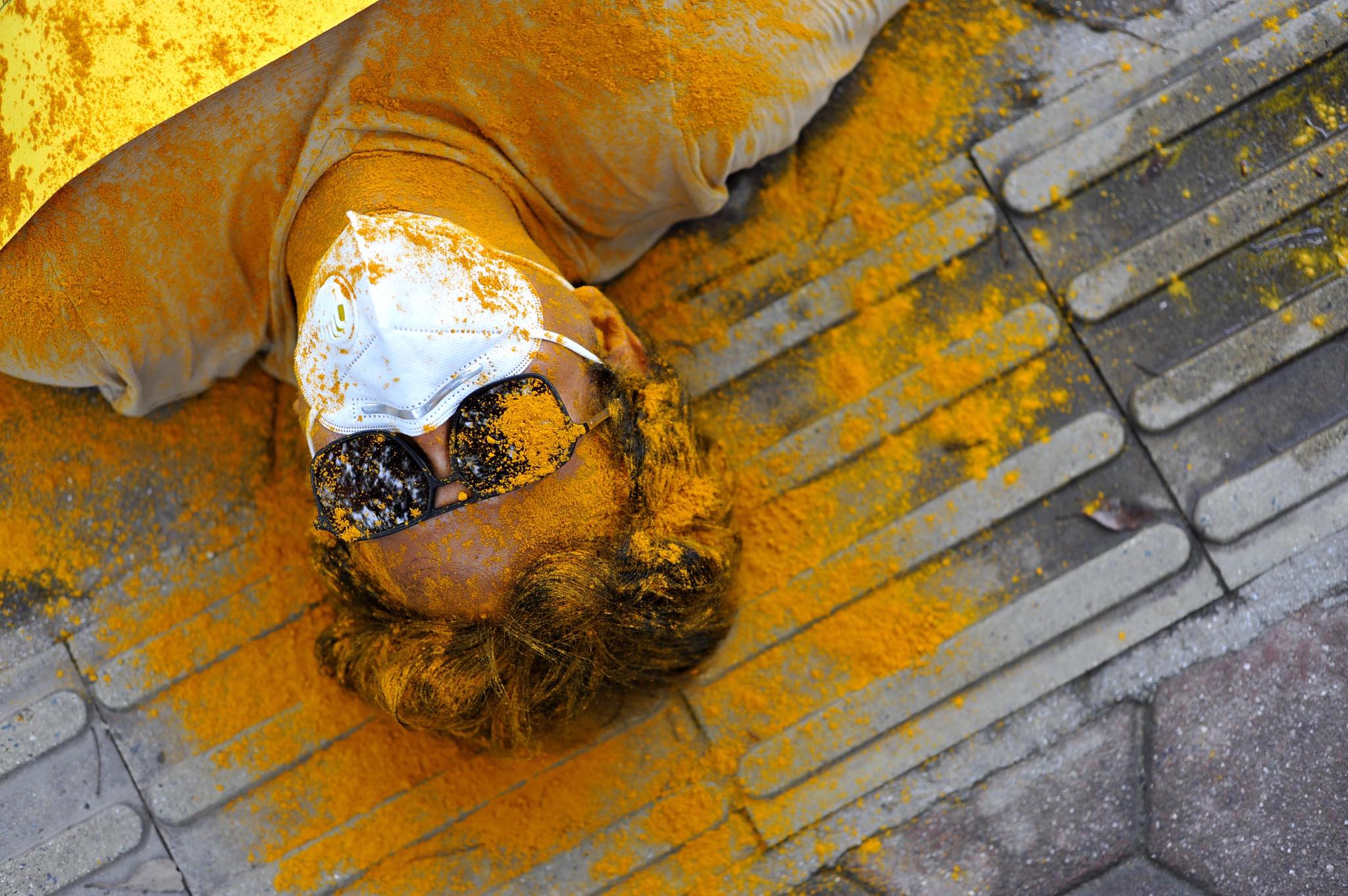 Sanjog Manandhar/TKP
Published at : June 20, 2020
Updated at : June 20, 2020 15:27
Young people took to the streets of Kathmandu once again on Saturday to protest the government's handling of the Covid-19 pandemic.

Around 150 protesters gathered peacefully at 10am at Shahid Gate in the Capital to demand that the government increase the use of Polymerase Chain Reaction tests while doing away with Rapid Diagnostic Tests; trace contacts of people who have tested positive for Covid-19, health workers and essential workers, and people showing symptoms of the disease; make quarantine facilities safer for women and Dalits who have been subjected to various atrocities while in quarantine; and financial transparency regarding the Rs10 billion that the government reported go have spent on the pandemic response.
"Our demands from the government have remained the same since the first protest at Baluwatar," said 29-year-old Robic Upadhyaya, a protester. "Government inaction and indifference have been responsible for preventable deaths and we expect the government to be accountable."
Participants, this time around, laid down on the streets in protest, with one doused in red ink to refer to deaths in quarantine, and suicides all over the country. Another protester covered himself in turmeric in mock reference to Prime Minister KP Sharma Oli's claims that the spice has contributed to stronger immune systems in Nepalis.
Since the first protest on June 9 in Baluwatar, youths from all over the country have organised independent protests in various cities, including Kathmandu, Pokhara, Biratnagar, Palpa, Biratnagar, Hetauda, and Dang, according to a press statement issued on the Facebook group for the 'Enough is enough' campaign. Protesters utilise this platform to organise protest events and share information and news related to Covid-19.
The press statement also maintained that the movement is self-organised and apolitical while also stressing that it is leaderless.
According to Britant Khanal, a 33-year-old lawyer, these protests are constructive as they aim to help the government realise that its plans and policies are not working, and corrective action is required.
"It is remarkable that a group of young middle-class people have come together to raise their voices for the most marginalised populations in the country." said Khanal.
Although a number of political parties have issued statements in solidarity, with the opposition Nepali Congress vowing to join the youth in protest, the movement has largely been conducted without the explicit support of any particular political party.
"We are not demanding that the government step down," said 29-year-old Dhirendra Shrestha. "We just want to convey to the government that what they are doing is not enough."
The protest went on for an hour-and-a-half and dispersed without the use of force from the police.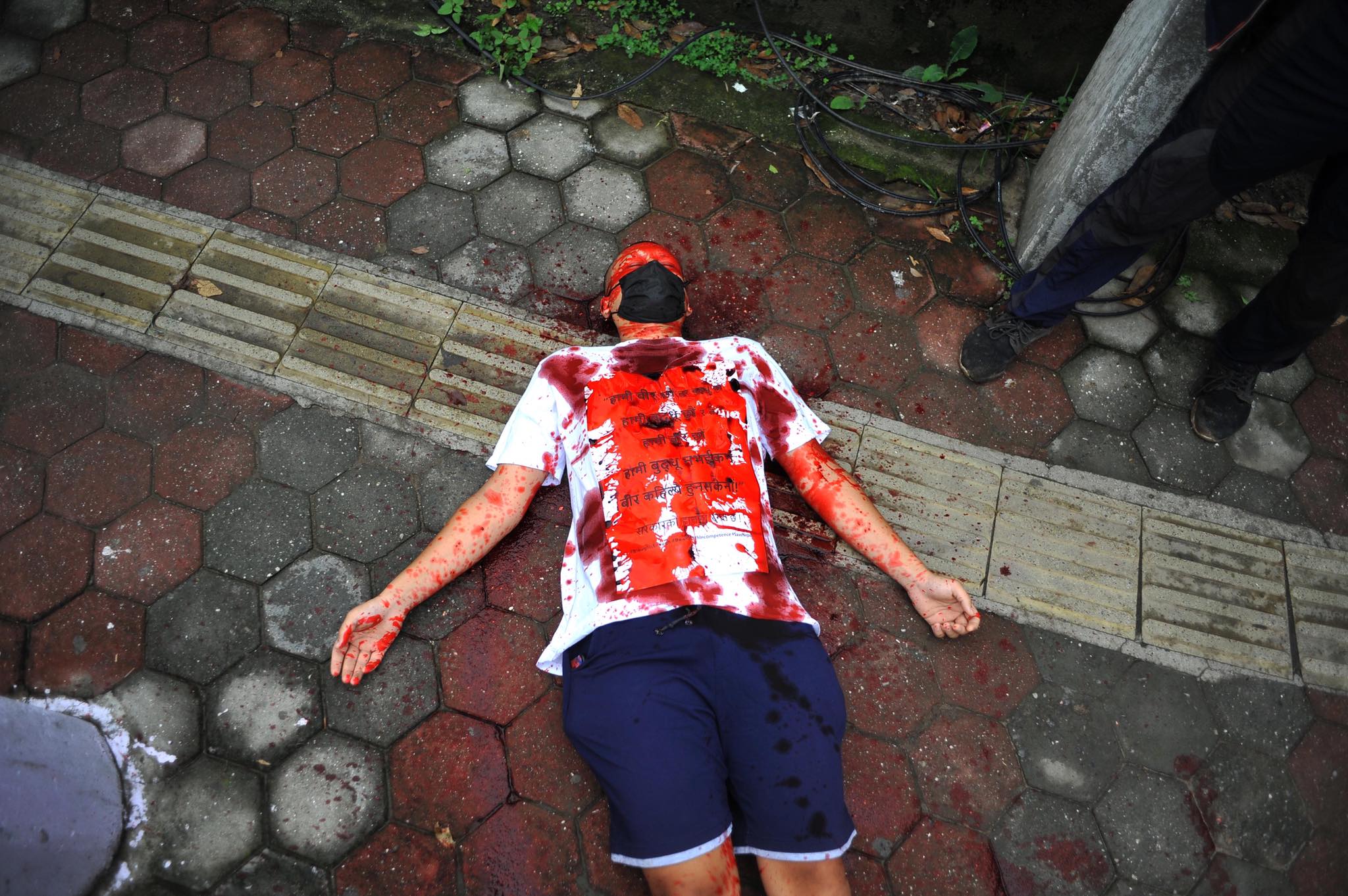 Sanjog Manandhar/TKP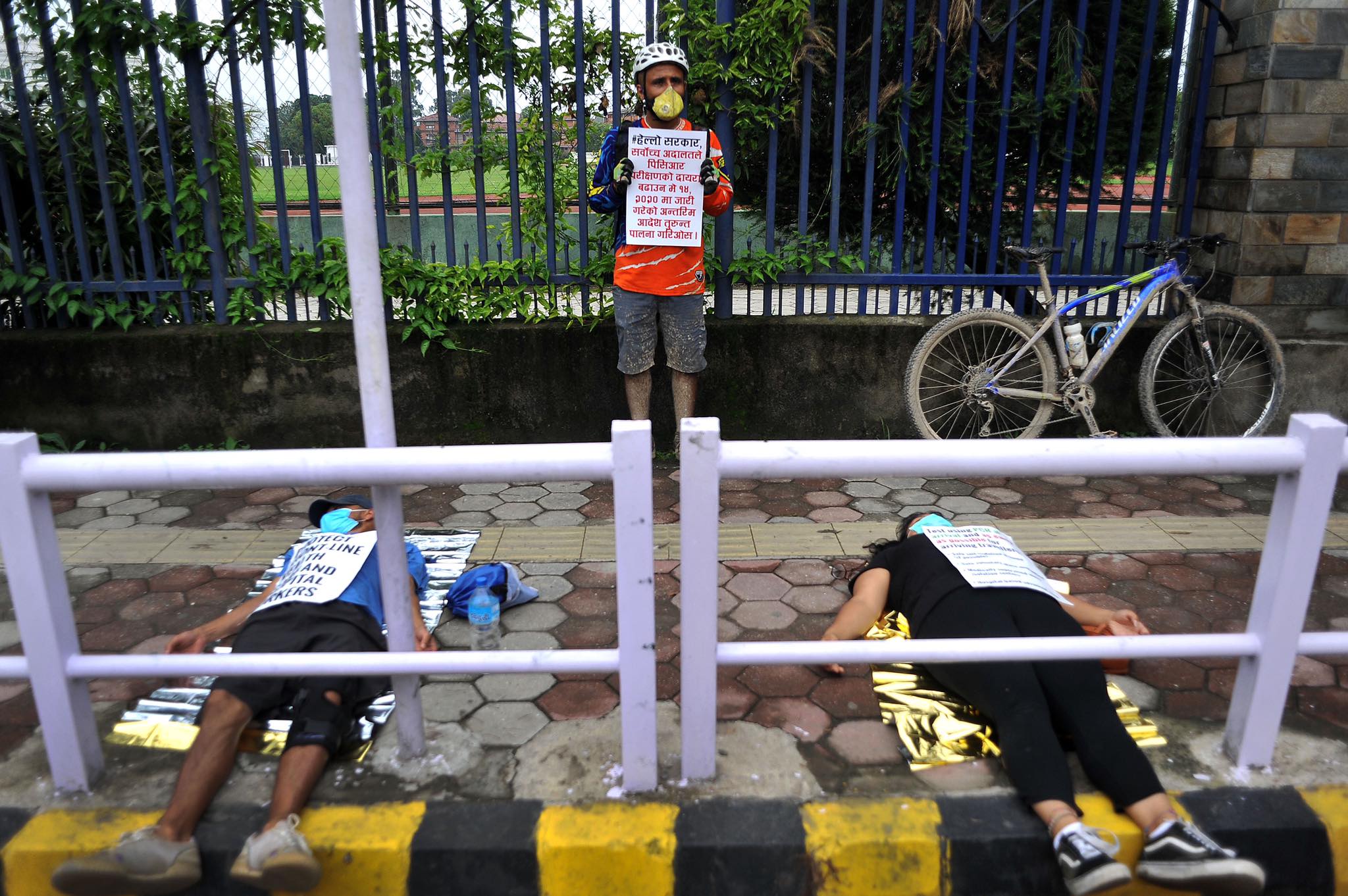 Sanjog Manandhar/TKP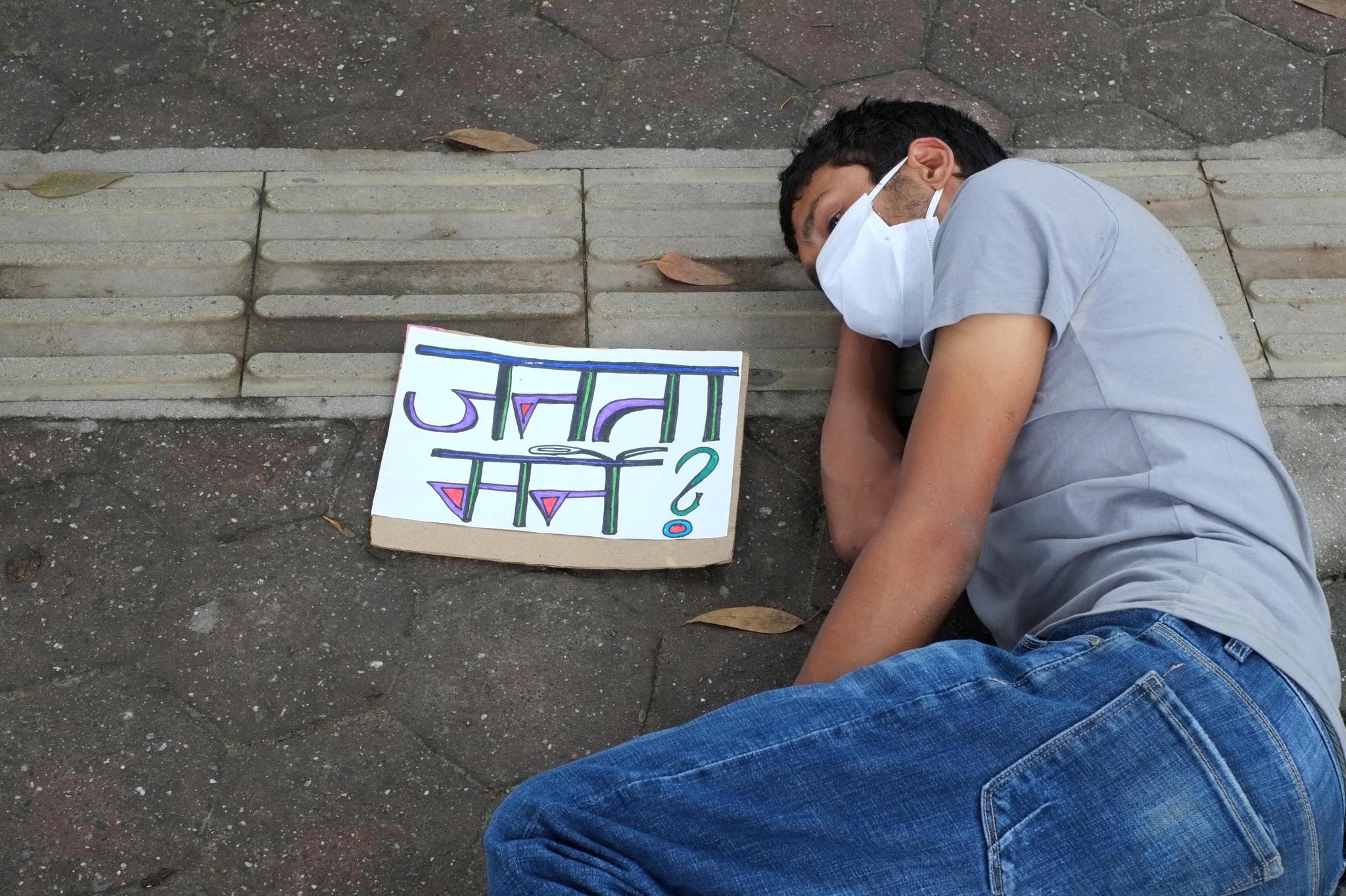 Sanjog Manandhar/TKP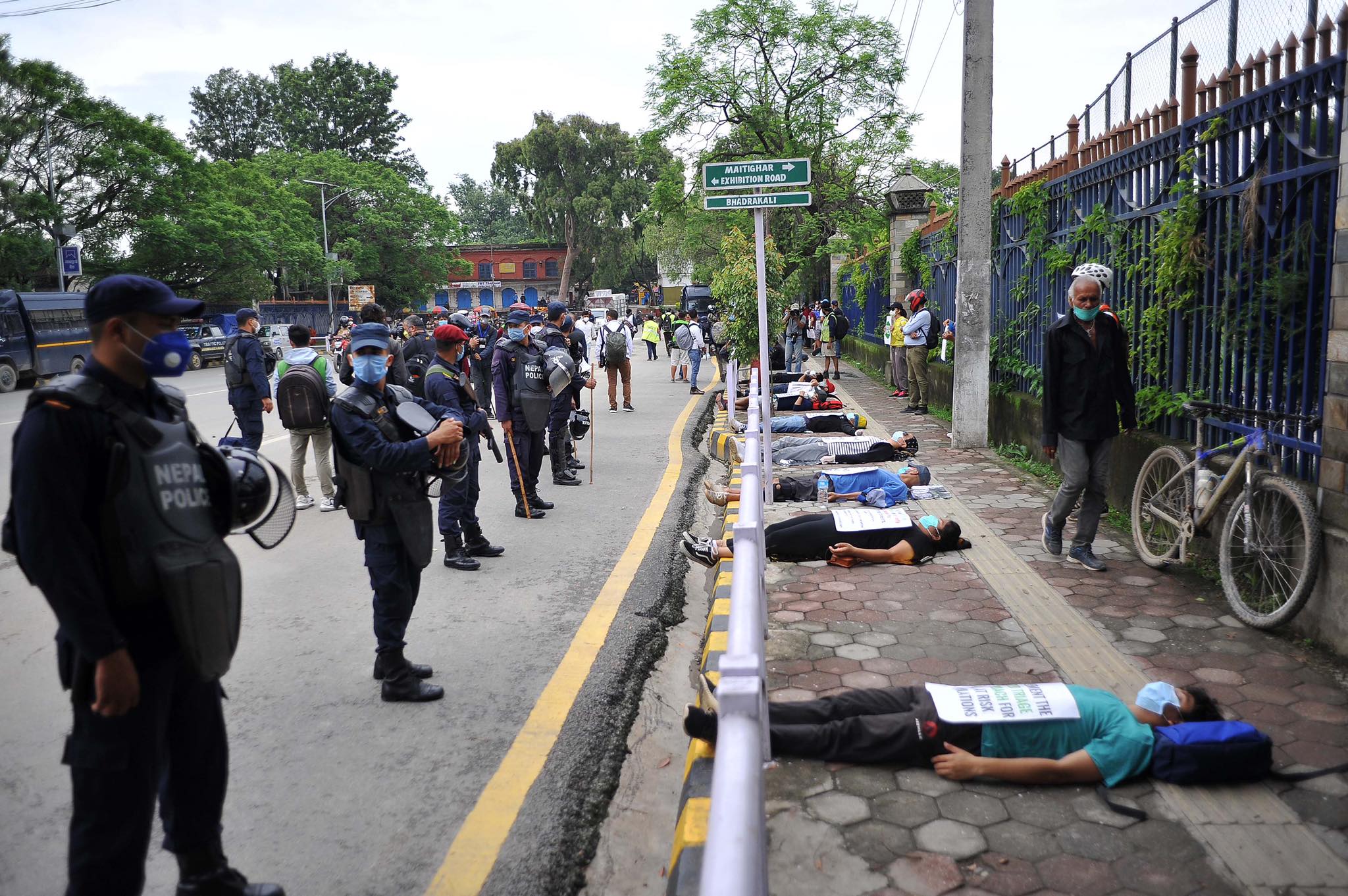 Sanjog Manandhar/TKP
Sanjog Manandhar/TKP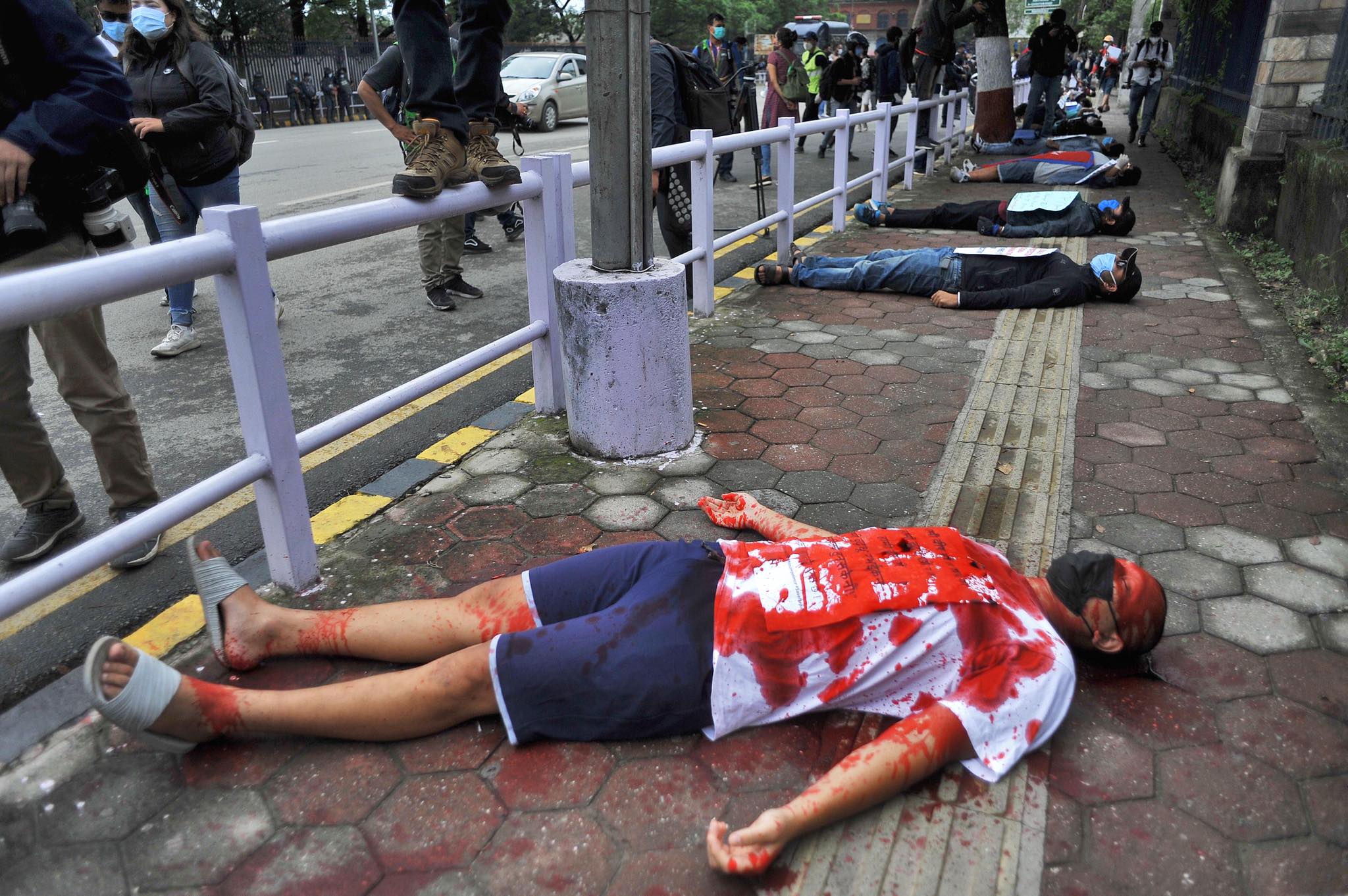 Sanjog Manandhar/TKP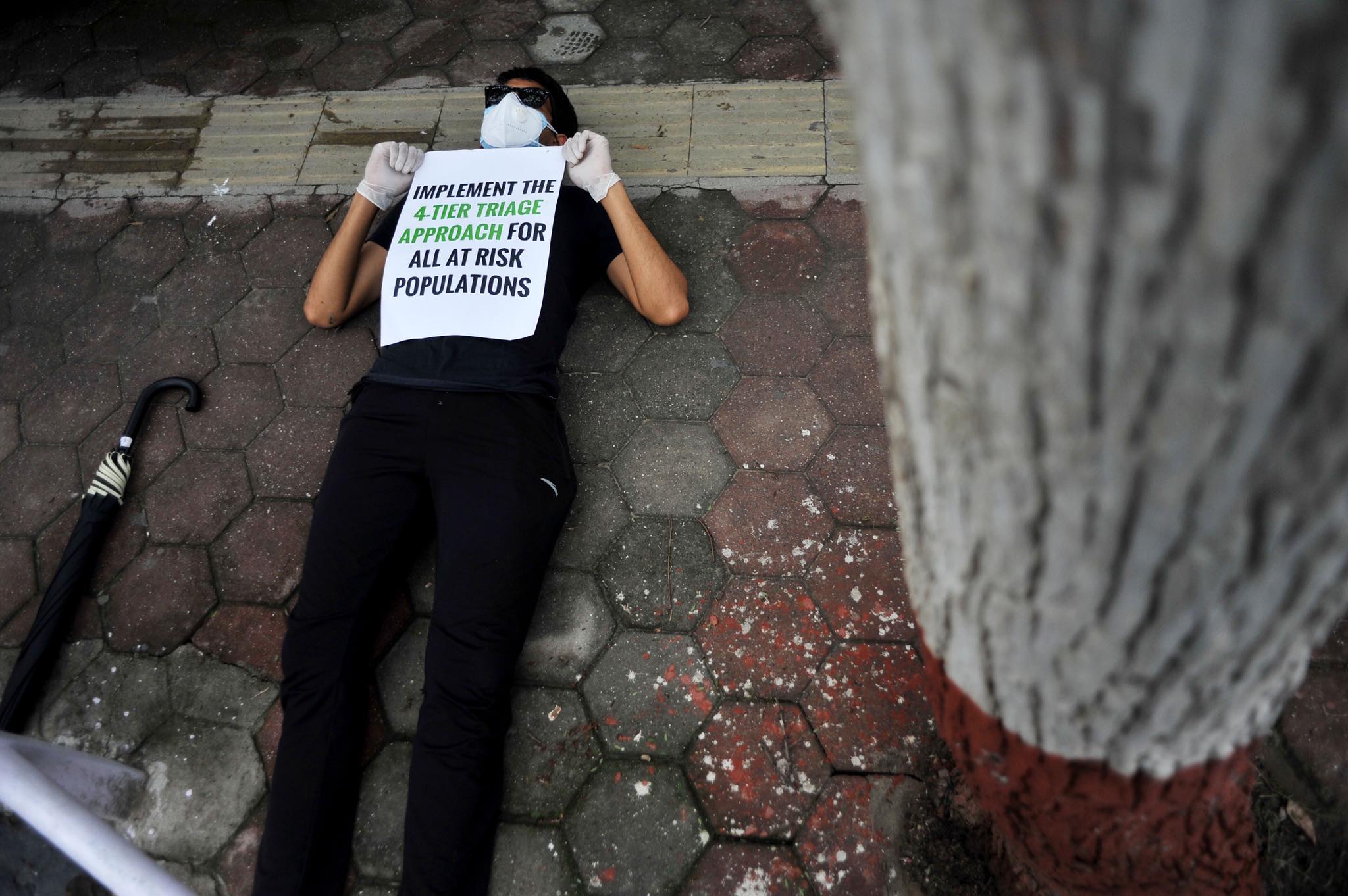 Sanjog Manandhar/TKP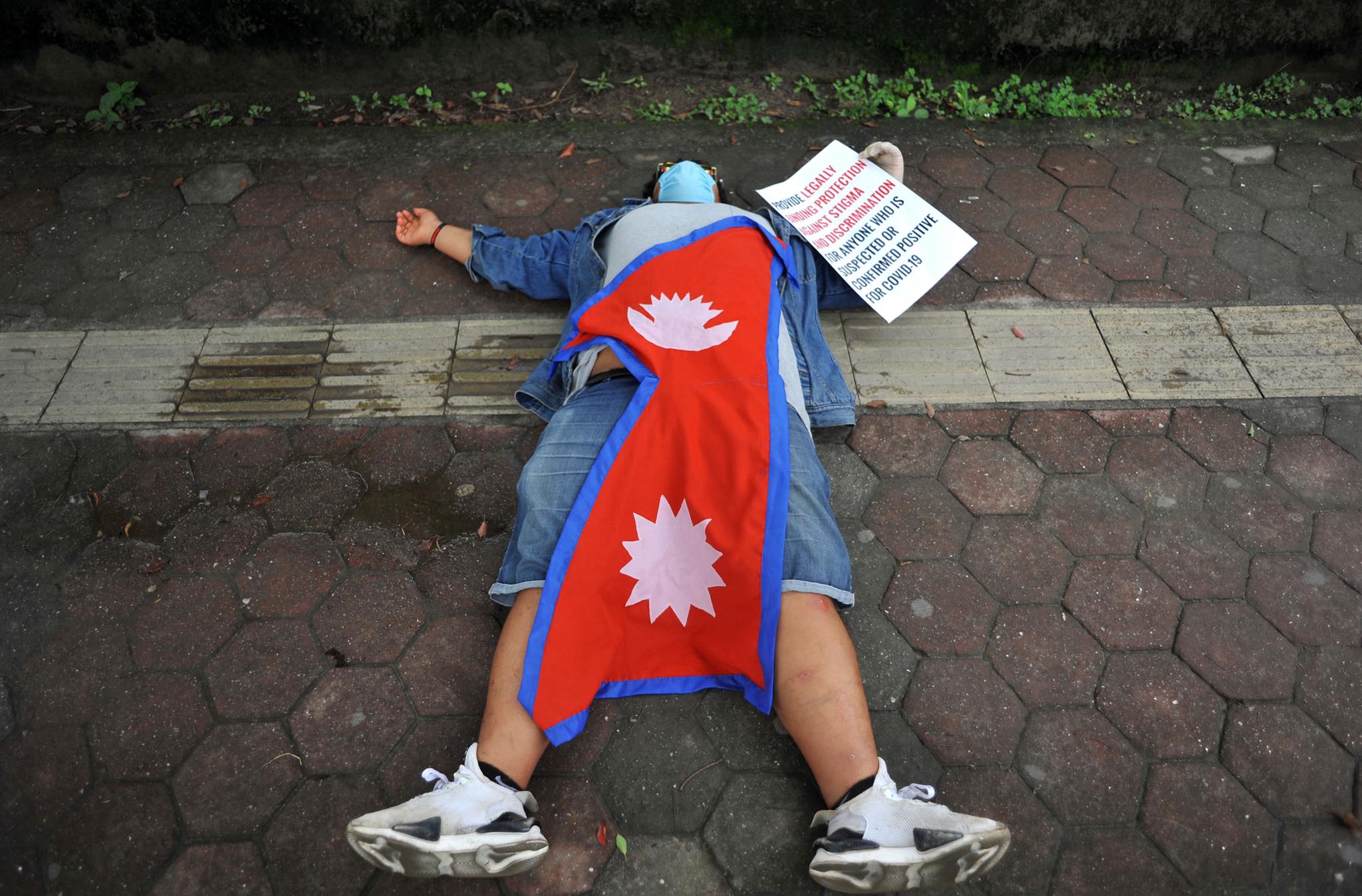 Sanjog Manandhar/TKP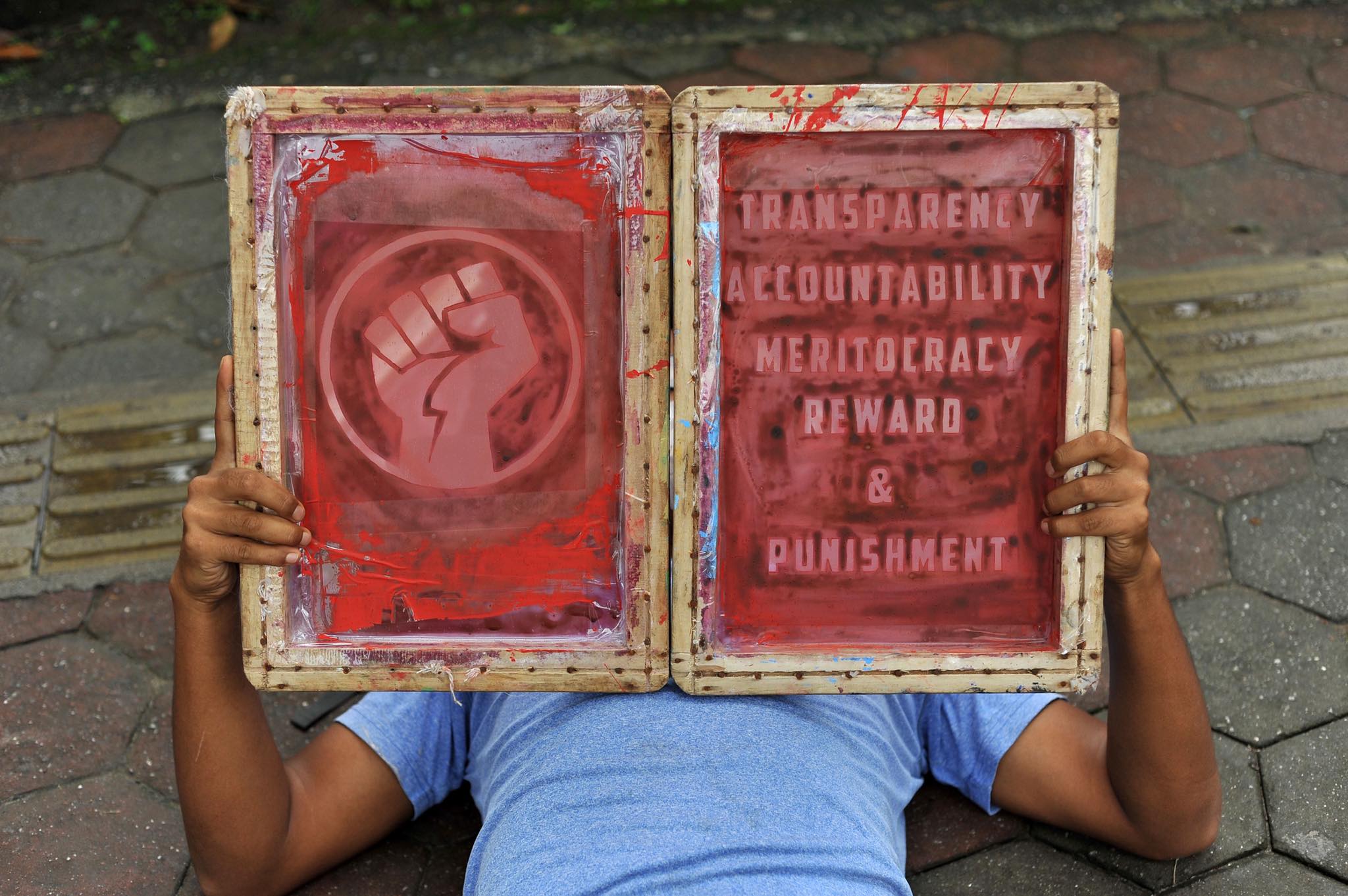 Sanjog Manandhar/TKP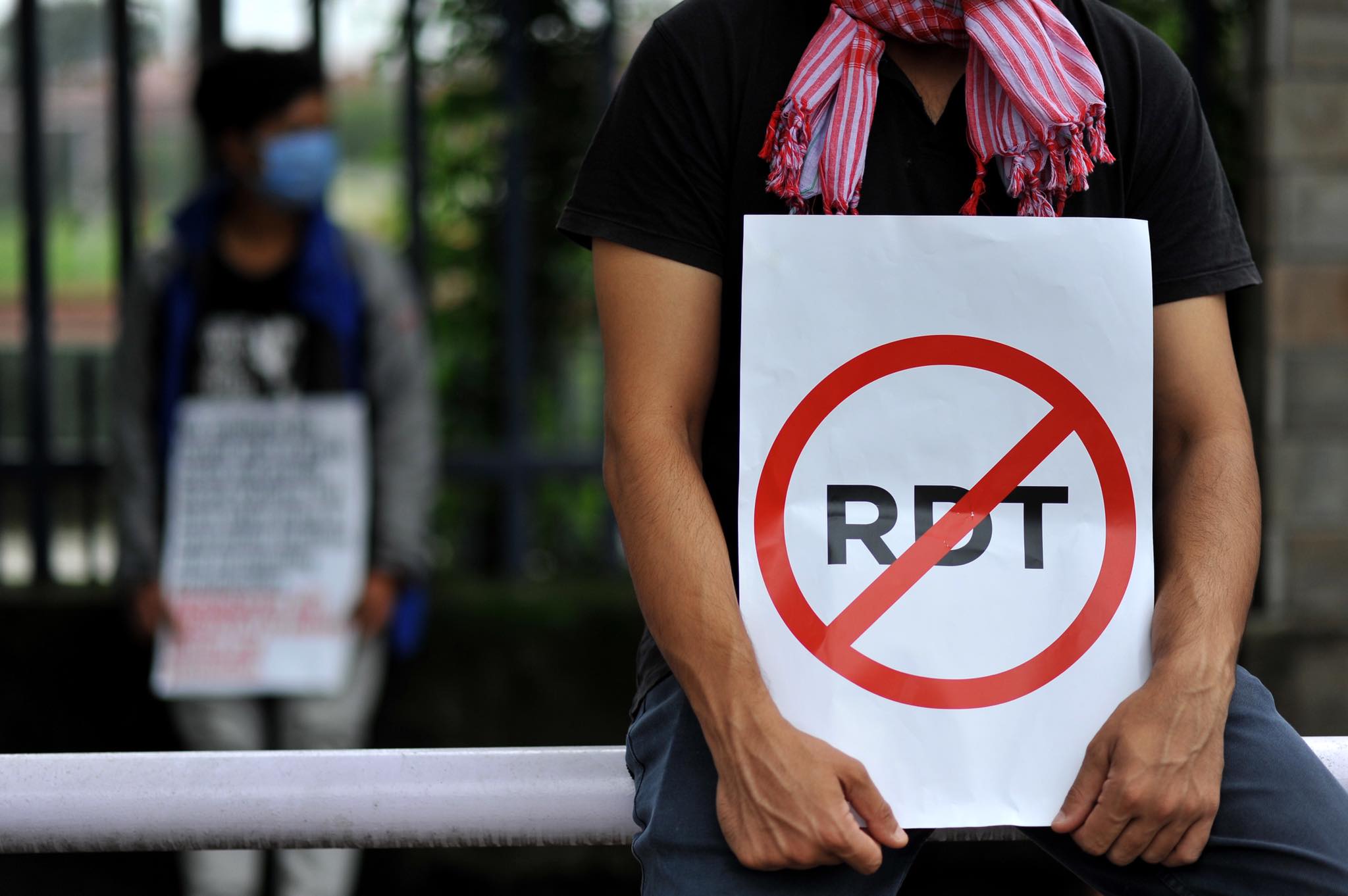 Sanjog Manandhar/TKP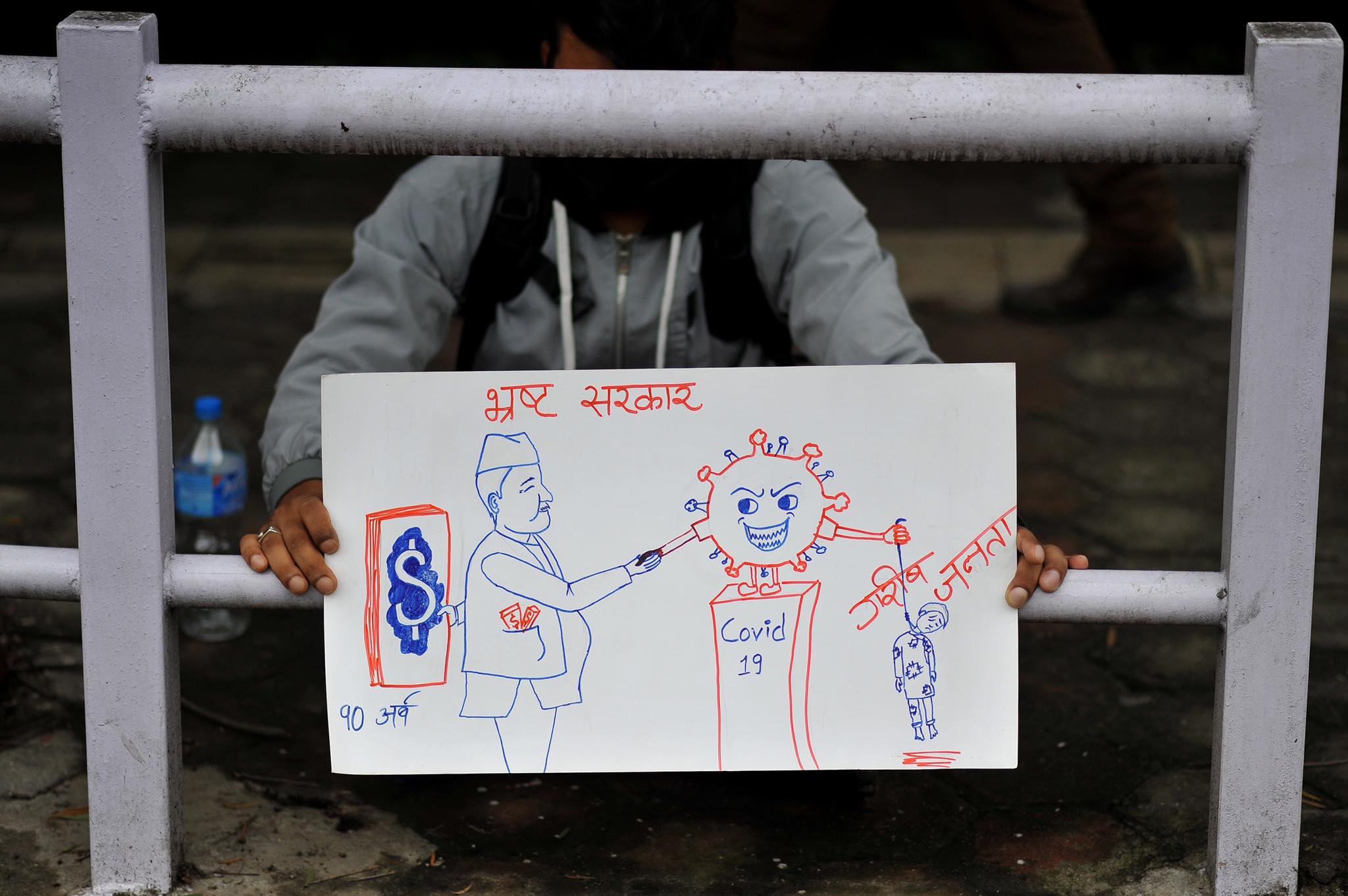 Sanjog Manandhar/TKP
---