Road traffic increases in the Valley
On Wednesday morning, Jadibuti, Babar Mahal and Sundhara areas saw traffic jams.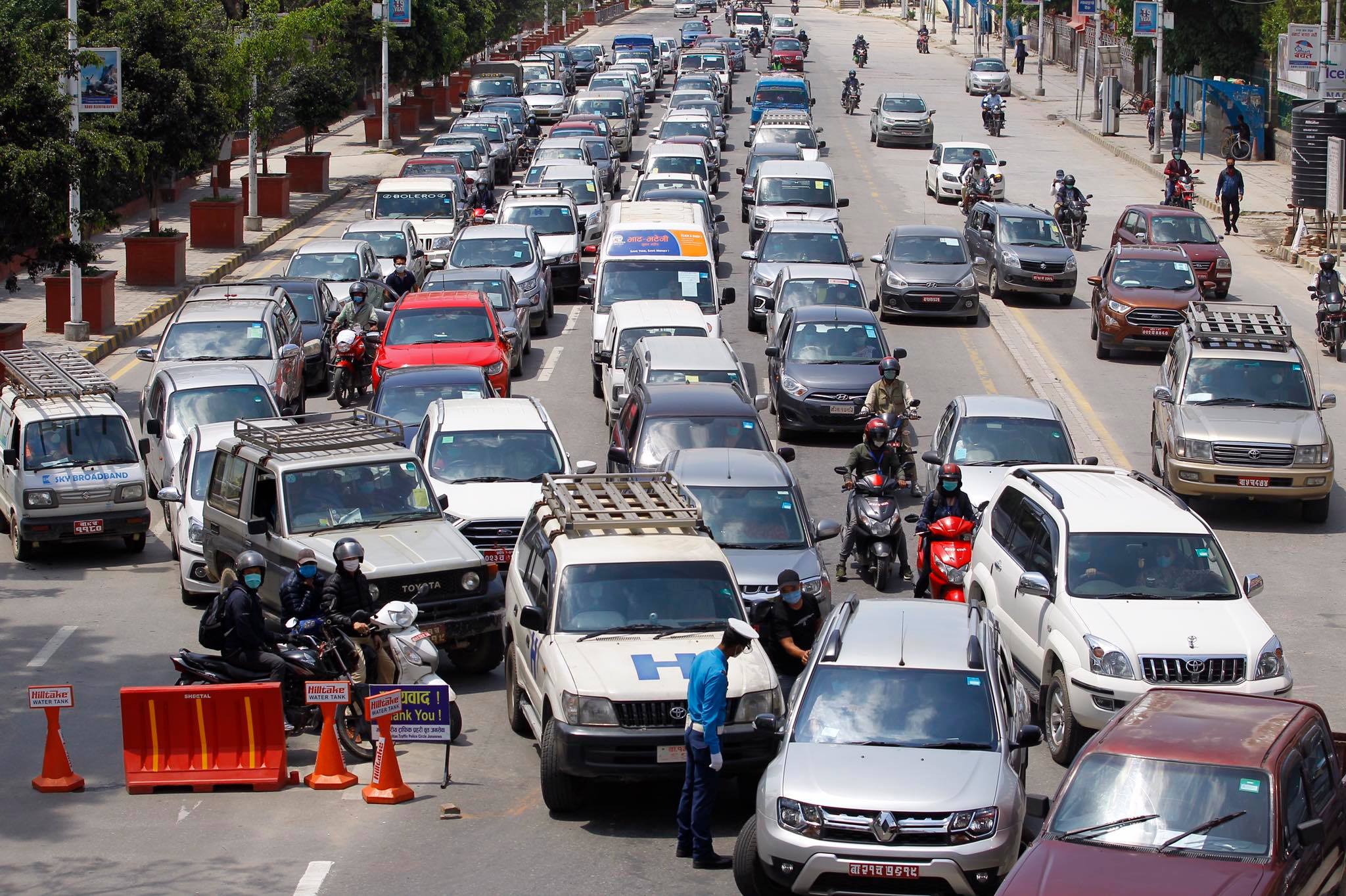 Hemanta Shrestha/TKP
Published at : June 3, 2020
Updated at : June 3, 2020 14:16
Kathmandu roads on Wednesday saw a sudden surge in the number of vehicles, with some major intersections witnessing traffic jams, just as the lockdown imposed to contain the spread of Covid-19 entered its 72nd day.

Several places in the Capital city including Jadibuti, Thapathali, Babarmahal and Sundhara saw traffic congestion.
Calls have been growing lately to ease the lockdown and reopen the economy. However, the government is yet to come up with a plan to ease the restrictions in the wake of the rising number of new Covid-19 cases.
As of Tuesday, Nepal has reported 2,099 cases. The government has extended the lockdown until June 14.
Post photographers Hemanta Shrestha and Elite Joshi took some photos from around the city.
---