Forty days of lockdown in photos
The nationwide lockdown, which was enforced from March 24, has been extended until May 7.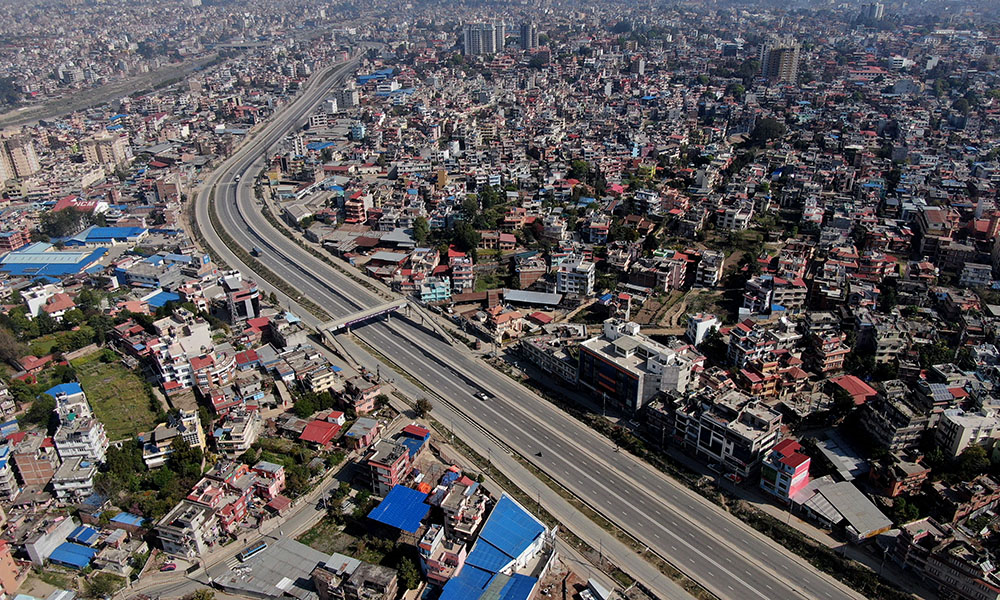 An aerial view of the Ring Road in Lalitpur on March 24, the first day of nationwide lockdown. Post Photo
Published at : May 2, 2020
Updated at : May 2, 2020 16:15
Nepal so far has reported 59 Covid-19 cases and 16 patients have returned home after recovery. The country has not reported any deaths due to the virus yet.
A House committee on Friday instructed the government to find ways to ease the lockdown by putting in some necessary protocols, arguing that the extended lockdown has thrown normal life out of gear.
After losing their jobs to lockdown, thousands of daily wage workers were compelled to make their journey home on foot. The tourism and hospitality sectors have been severely affected.
Here are 40 photos from each day of the lockdown taken by Post photographers.
---